Haney's SF drug overdose emergency resolution will get vote next week
Tuesday Oct 19, 2021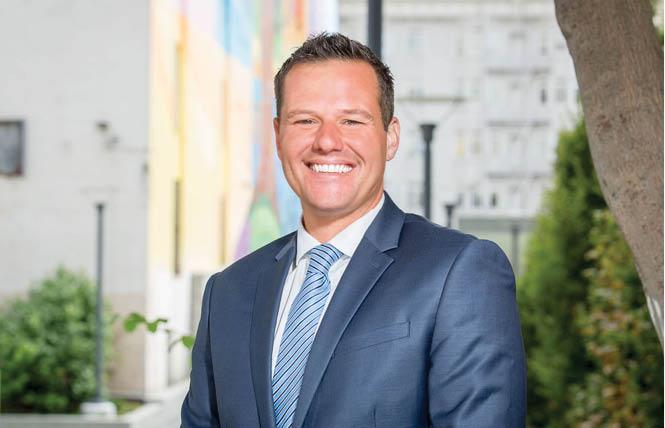 San Francisco supervisors preparing for a vote on whether Mayor London Breed should declare a state of emergency around the drug overdose crisis in the city have another week.

As the Bay Area Reporter previously reported, District 6 Supervisor Matt Haney introduced the resolution at the board's Public Safety and Neighborhood Services Committee October 14.

However, it was not expedited to be heard by the full board this week via a legislative procedure known as a committee report.

Therefore, it will be heard at the Tuesday, October 26, meeting of the full board, Haney confirmed to the B.A.R. October 19.

"I think that's standard for public safety items heard on Thursday before the board," Haney stated.

Haney would have had to request the motion for the committee report, which is usually only used for time-sensitive items. The District 6 supervisor was excused from the latter part of the committee meeting due to another engagement.

Haney represents District 6, which includes the overdose hotspots of the Tenderloin and South of Market. (He is also running for the state Assembly seat that will soon be vacated when Democratic Assemblyman David Chiu becomes San Francisco city attorney.) He introduced a resolution last month urging the mayoral action, as the Bay Area Reporter reported at the time, in order to pave the way for the city to authorize, fund, and implement safe consumption sites.

Safe consumption sites (also called supervised injection facilities) are places where drug users can consume pre-obtained drugs under the eye of trained staff. Advocates argue it is necessary to implement in San Francisco, where the number of drug overdoses has dramatically risen from 259 in 2018 to 712 in 2020 — and is on track for a similar death toll this year.

Haney introduced the resolution at the urging of longtime gay activist Gary McCoy, who once battled addiction himself. McCoy, who is director of policy and public affairs for HealthRIGHT 360 and co-chair of the Alice B. Toklas LGBTQ Democratic Club, held a hunger strike in front of City Hall in August urging action, as the B.A.R. previously reported.

Breed is publicly supportive of safe consumption sites, but only if state law is changed first. She is publicly noncommittal on Haney's nonbinding resolution.

Help keep the Bay Area Reporter going in these tough times. To support local, independent, LGBTQ journalism, consider becoming a BAR member.