Online Extra: Second LGBT ICE inmate may be released on bond
Friday Apr 17, 2020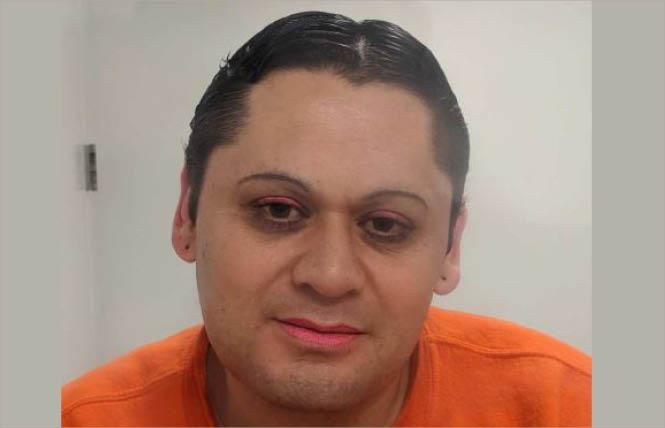 A trans asylum seeker may soon be released from U.S. Immigration and Customs Enforcement custody, her attorney told the Bay Area Reporter.
As the B.A.R. previously reported, Lexis Hernandez Avilez, 41, is a trans woman being held by ICE in Texas and being defended in court by the San Francisco Public Defender's office.
Her attorney, Deputy Public Defender Hector Vega, told the B.A.R. March 25 that he was planning to ask for her release. There was a court hearing via phone April 16.
"The bond was granted," Vega wrote to the B.A.R. in an email April 16. "The judge found she was not a danger and that flight risk could be mitigated with a bond of $10,000."
An online fundraiser to pay the bond only raised $100 of the $10,000 as of press time, however. (Immigration court bonds must be paid in full.)
The decision came the same day that ICE issued a $10,000 bond for Oumar Yaide, a gay San Francisco man who was being held at the Yuba County Jail near Sacramento.
Yaide, 32, known in court documents as Abderman Yaide, was issued the bond because his Type 2 diabetes diagnosis means he is at a higher risk of contracting and suffering from COVID-19, the disease caused by the novel coronavirus. Friends have launched an online fundraiser for his bond.
The coronavirus pandemic has killed tens of thousands of Americans and brought much of the country's activities outside the home to a screeching halt.
COVID-19 is now the second leading cause of death in the U.S. as of April 12, according to data compiled by the Washington Post.
Avilez, however, was not released due to COVID-19 concerns, her attorney said.
"She does have a medical condition where if she were to get the virus she would be very susceptible," Vega said in a phone interview with the B.A.R. April 17. "However, the judge was very clear that it was solely based on other circumstances."
In 2005, Avilez had been convicted of a gang-related assault.
"The judge focused on the fact that it has been 15 years since her last criminal action," Vega said. "The judge acknowledged everything that has changed since; she pointed to the completion of rehabilitative programs while in detention, and that her focus today is to stay well and healthy as she continues her gender confirmation treatment.
"She acknowledged all the family support [Avilez] has and wished her good luck with the rest of her case," Vega added.
Avilez is originally from Mexico but has resided in California since 1979, according to court documents. She presented gender-nonconformity from a young age, for which she was reprimanded by her father.
She got married in 2000 and became a permanent resident of the U.S. (Federal law allows the spouses of U.S. citizens to become permanent residents. After three years they can apply for U.S. citizenship.) Avilez was 26 when she was convicted of a gang-related assault.
"In prison and away from her brother's grip, Ms. Avilez immediately began the process of disavowing her gang ties," the complaint stated. "For the first time, she began to explore and embrace her sexual attraction to men."
Avilez identified as a bisexual man, which Vega said was the result of a "lack of understanding and acceptance" of trans identities on the part of the wider culture. In 2019, Avilez began to openly identify as a transgender woman and started receiving treatment for depression.
She has had her name legally changed. By that time she had been transferred to Yuba County, California and charged with being a permanent resident who was removable from the U.S.
Before she was sent to the Lone Star State last year, Avilez had been told she was going to be released and called her family to share the good news, according to court documents.
Since her move to Texas, Avilez has been having thoughts of suicide, according to court documents.
Avilez "has a pending motion to reopen her case based on her coming out as transgender and the harms she would face should she be removed to Mexico," Vega said.
ICE did not respond to a request for comment at press time.
Editor's note: If you liked this article, help out our freelancers and staff, and keep the B.A.R. going in these tough times. For info, visit our IndieGoGo campaign.
Comments on Facebook