Online Extra: Study: HIV drug not much help for coronavirus
Thursday Mar 19, 2020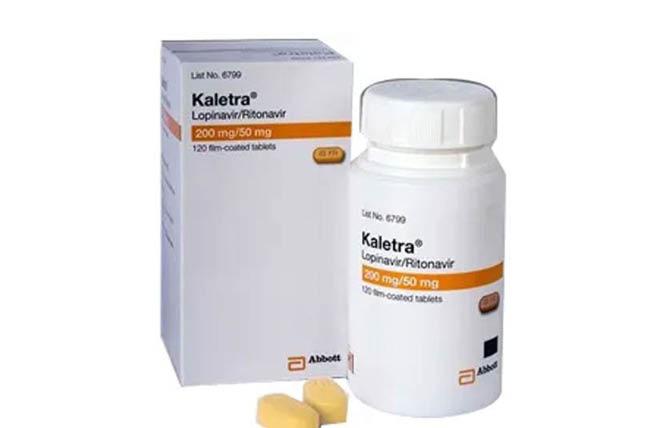 The HIV protease inhibitor combo Kaletra (lopinavir/ritonavir) appears no more effective than standard supportive care for people with the new coronavirus, according to the results from one of the first clinical trials of the drug. But the study suggests it might help people who are treated early.

"In hospitalized adult patients with severe COVID-19, no benefit was observed with lopinavir/ritonavir treatment beyond standard care," the study authors concluded.

The idea of using Kaletra for COVID-19, the potentially fatal respiratory disease caused by the novel coronavirus, was motivated by promising experiences using the drug combo during the 2003 SARS outbreak, caused by a related coronavirus. Some doctors who used Kaletra to treat COVID-19 in China, where the current pandemic emerged in late December, reported that it might be beneficial. But most people with the lung disease recover anyway, so that does not prove the drug works.

On March 18, the New England Journal of Medicine reported results from a trial of 199 people with advanced COVID-19 who were treated at Jin Yin-Tan Hospital in Wuhan, China. They were randomly assigned to receive standard supportive care plus Kaletra taken twice daily for 14 days or else standard care alone. Throat swabs to test for the coronavirus were collected before starting Kaletra and at six subsequent time points.

In the population as a whole, both the Kaletra group and standard care group experienced clinical improvement in a median of 16 days, Dr. Bin Cao of the National Clinical Research Center for Respiratory Diseases in Beijing and colleagues reported. However, in a modified analysis that excluded three people who died within 24 hours after admission and never actually received Kaletra, those who took the drug experienced clinical improvement one day sooner (15 versus 16 days).

People in the Kaletra group spent less time in the hospital than those in the standard care group (14 versus 16 days), as well as less time in the intensive care unit (six versus 11 days). Kaletra recipients were also less likely to require mechanical ventilation.

Overall, mortality was lower in the Kaletra group compared with the standard care group (19% versus 25%), but this difference was not statistically significant, meaning it could have been due to chance.

The subset of patients who started Kaletra within 12 days after the onset of symptoms experienced faster recovery than those in the standard care group (16 versus 17 days) and had lower mortality (19% versus 27%), suggesting Kaletra might work better if started earlier.

A similar proportion of people in each group had detectable coronavirus RNA at various time points. Adding Kaletra did not reduce viral load or the amount of time with detectable virus. At the end of the study, 41% of Kaletra recipients still had detectable viral load.

Treatment was safe and generally well tolerated. Gastrointestinal side effects including diarrhea — a well-known side effect in people with HIV — were more common in the Kaletra group, but were mostly mild or moderate. Serious adverse health events including respiratory failure (13% versus 27%), acute kidney injury, and secondary infections occurred less often in the Kaletra group.

Commenting on the findings, journal editors Dr. Lindsey Baden and Dr. Eric Rubin suggested that these "disappointing" study results may reflect the fact that the patients in this study already had advanced disease with considerable lung damage, or that "lopinavir simply isn't particularly potent against SARS-CoV-2." (The official name of the virus.)

Given these findings, there is no reason for HIV-positive people who currently take other antiretrovirals to switch to Kaletra in the hopes of preventing or treating COVID-19, or for those now on Kaletra to change regimens to preserve the drug supply for COVID-19 patients.