Online Extra: Positive coronavirus cases in SF reach 70
Thursday Mar 19, 2020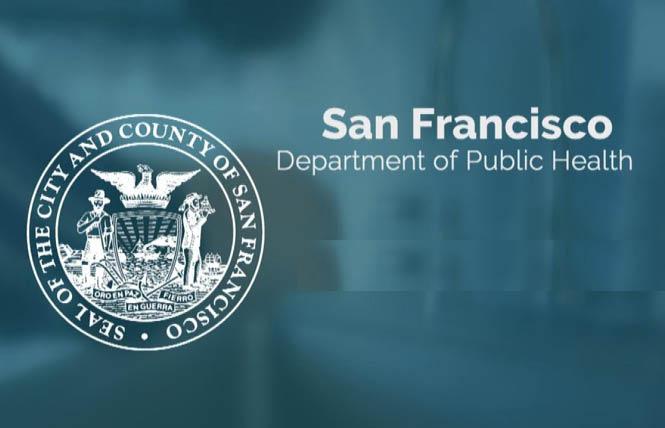 The number of people who have tested positive for the novel coronavirus in San Francisco reached 70 as of March 19, according to the Department of Public Health.

Thursday's numbers represent the largest spike in positive cases to date. There were 43 cases as of March 17 and 51 as of March 18.

The number of cases is expected to increase as more testing is completed. So far, there have been no deaths in San Francisco, according to DPH. A department spokesperson told the Bay Area Reporter last week that it would not disclose the number of tests it has given or the number of tests it has in its possession.

The Department of Emergency Management strongly suggested that there are more cases out there.

"We caution the media and the public from relying too heavily on confirmed case count as an indicator of the situation in San Francisco," a news release states. "The most important thing people can do is practice social distancing, maintain good hygiene, and look out for one another."

Mayor London Breed declared a state of emergency to prepare for the arrival of the coronavirus on February 25. The first cases in San Francisco were announced March 5.

Just in the past eight days, non-essential gatherings of 1,000 people or more were banned, then gatherings of 250 or more, then gatherings of 100 or more. On March 17, a shelter-in-place order was announced, making it a misdemeanor for people to go outside unless necessary and for non-essential businesses to temporarily close.

To avoid COVID-19 (the disease caused by the novel coronavirus), the San Francisco Department of Public Health is advising people to wash their hands with soap and water for at least 20 seconds, avoid touching their faces, cover their coughs and sneezes, try alternatives to the handshake, and stay home if they are sick.

It is not recommended people wear face masks if they are not sick. The greatest risk is from droplets containing the coronavirus on surfaces.

People over 60, those with chronic medical conditions, and those with weakened immune systems are at particular risk if they contract the coronavirus. According to the Centers for Disease Control and Prevention, symptoms of COVID-19 include a fever, cough, and shortness of breath. More serious cases result in pneumonia.