Ronen seeks return of deported, gay SF man
Tuesday Jan 28, 2020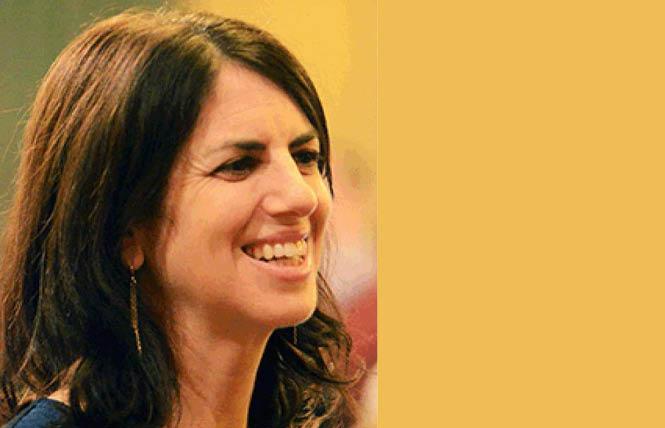 District 9 Supervisor Hillary Ronen introduced a resolution to the San Francisco Board of Supervisors January 28 urging federal officials to ensure the safe return to the United States of a gay San Francisco man who a federal judge ruled was deported erroneously late last year.
As the Bay Area Reporter reported January 8, Oumar Yaide, 32, was deported on December 1 to Chad by U.S. Immigration and Customs Enforcement while a motion to reopen his asylum case on the grounds of his being gay was still pending.
The following day, Judge Charles Breyer of the U.S. District Court for Northern California, brother of U.S. Supreme Court Justice Stephen Breyer, ordered that the U.S. Department of Homeland Security had to return Yaide (known in court documents as Abderman Yaide) so that his case could be heard.
Yaide had been in the U.S. since 2009 and was a resident of Ronen's district.
"DHS is ignoring a court order to bring him to our community to fight for his asylum claim for being a gay man in Chad, where he faces violence," Ronen said in a phone interview with the B.A.R. January 24. "This resolution will urge our political leaders — Senators (Dianne) Feinstein and (Kamala) Harris — to get involved and return our constituent back to our city."
The resolution also urges House Speaker Nancy Pelosi (D-San Francisco) to get involved.
Homosexuality had been legal in Chad until 2017, when it was criminalized. Sexual relations between people of the same sex are punishable with up to three years in prison and a fine of up to 500,000 Central African CFA francs (about $852), according to Chapter II of Title VII of Chad's penal code.
Yaide is still in Chad, according to his attorney, Sean McMahon of Pangea Legal Services.
"I've talked to him on the phone. He is moving around to try and stay safe," McMahon told the B.A.R. "It's hard to get a hold of him because he doesn't always have reception."
Gay District 8 Supervisor Rafael Mandelman was also critical of the president.
"Donald Trump's cruel immigration policies continue to put the lives of LGBTQ people like Oumar at risk by sending them to countries where they can be targeted for who they are," he wrote in an email to the B.A.R. "The U.S. district court has made clear that Oumar must be returned back to the United States and it's critical for his safety that this happen as soon as possible."
The resolution comes one week after four of Yaide's friends and a representative of his attorney delivered a Daily Kos petition (h) with almost 30,000 signatures to Feinstein's office at 1 Post Plaza in downtown San Francisco.
"Our hope is to have Senator Feinstein — as ranking member of the Senate Judiciary Committee — put pressure on the DHS and to show support for Oumar to be brought back home," said Haley Kay, Yaide's friend.
Kay has been among several friends of Yaide's who have been raising money for him and who visited him when he was at the Yuba County Jail (just outside Sacramento), which contracts with ICE to hold people in the U.S. without legal permission.
Kay is planning a fundraiser for Yaide at El Rio, an LGBT bar at 3158 Mission Street, Friday, January 31, from 6 to 9 p.m.
The resolution will be voted on at the Board of Supervisors' February 4 meeting. There will be a rally in support of Yaide at City Hall that day at "noon or 1 p.m.," which Ronen will be attending.
"I wouldn't be surprised if this got the unanimous support of the Board of Supervisors," Ronen said. "It continues to be so frustrating to have an administration that is trampling on the rights of immigrants in our communities. It used to be that if you were LGBTQ and had an asylum claim, you would be given a fair hearing with an asylum officer."
The resolution's four clauses ask Feinstein, Harris, Pelosi, DHS, "and all interested federal agencies" ensure Yaide's return, "condemns the attacks from the Trump administration" on black, Muslim, and LGBTQ asylum seekers, asks for due process in family separation cases, and provides that copies of the resolution be delivered "to federal and state representatives in San Francisco and Washington, D.C."
The San Francisco ICE enforcement and removal operations office did not respond to a request for comment by press time. Neither did the offices of Feinstein, Harris, or Pelosi.
Comments on Facebook