The San Francisco Gay Men's Chorus announced Thursday that it has purchased a building and plans a national LGBTQ center for the arts.
Viewing 1 thru 12 of 178 Stories
An elderly lesbian couple in Missouri have lost their legal battle against a senior housing community that allegedly denied renting them a unit after finding out they were married.
After an investigation by the Massachusetts Attorney General's office, Mutual of Omaha reached a settlement and has agreed to no longer deny coverage to people using HIV prevention medication such as PrEP.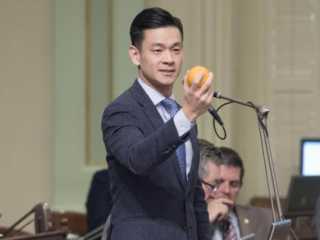 As he works to build support among religious leaders for a ban on the practice of conversion therapy, gay Assemblyman Evan Low (D-Campbell) has ruled out granting them an exemption in his legislation.
In a rare move, a trans inmate is moved to all-female facility in Illinois; LGBT radio station now on the air in Coachella Valley.
In a unanimous vote Monday (January 7), lesbian Oakland City Councilwoman Rebecca Kaplan (at-large) was elected president of the body.
Berkeley school board president Judy Appel and her wife, Alison Bernstein, are reportedly in critical condition after they were struck by a car while walking in Berkeley early Saturday morning.
Naming a new health department head, city librarian, and fire chief, as well as a new school board member, awaits San Francisco Mayor London Breed in early 2019.
Cannabis activists are outraged that online websites, including Craigslist and Facebook, are censoring posts related to pot.
A Russian social media operation aimed at helping Republican nominee Donald Trump win the 2016 presidential election included efforts to polarize voters around LGBT issues.
Victory Fund rolls out early endorsements for 2019; Nashville unveils gay and lesbian historic markers; gay Canadian conservative quits party over leader's past anti-gay comments.
The proposal to redesign a plaza dedicated to the late gay civil rights leader Harvey Milk in San Francisco's gay Castro district cleared its first hurdle Monday after proponents of the plan jettisoned an amphitheater that had been met with much derision.
The Oakland Museum of California announces ambitious LGBTQ exhibition for April.
Viewing 1 thru 12 of 178 Stories