A new website documents the last five decades of Silicon Valley's LGBTQ history — and the Bay Area Reporter got a sneak peek.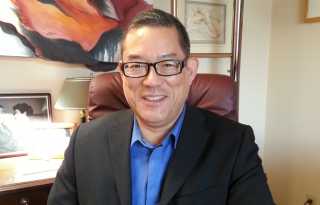 In a continuing effort to receive support from readers, the Bay Area Reporter has launched its membership program.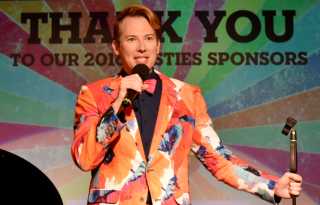 Thank you very much, it has been both humbling and encouraging receiving your generous support when so many are also in need of help. So far, we have raised just over $25,000 and are just 15% away from reaching our goal of $30,000.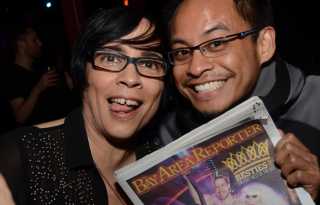 San Francisco is one of 11 US cities that is fortunate to have a legacy LGBT publication by us, for us, and about us. Help preserve the BAR as an historic and important community institution for the future.
This year marks the 10th annual Bay Area Reporter readers' poll, the Besties, and voting begins Thursday, January 30.
A black and white photo in the upper right hand corner features a smiling male candidate decked out in a conservative suit and striped tie ensemble. His intense gaze is aimed directly at the camera and, thus, anyone viewing the poster.
James "Robbie" Robinson vividly remembers the first time he walked into a gay bar in San Francisco. It was the 1950s, Robinson was in the Air Force and when he asked where the "main drag" in town was, he was pointed to Market Street.
Charlotte Cushman was the greatest American actress of her era, a theatrical superstar and a gender-nonconforming lesbian who worked on stages in the U.S., Britain, and Rome throughout the mid-19th century.
The GLBT Historical Society's museum in the heart of San Francisco's Castro district operates similarly to that of any art museum.
The first time Jacen Bowman attended a house meeting, he had no idea what LGBTQ ballroom culture was.
The cute, furry faces of teddy bears provide a whimsical detail to the back of two leather vests worn by leathermen in a daddy and son relationship.
ABC News correspondent Gio Benitez said that as a young reporter in Miami, he was inspired by the greats of television journalism: Peter Jennings, Tom Brokaw, Barbara Walters, and Katie Couric.