Even before San Francisco officials issued a stay-at-home order Monday, Bill Longen had decided to sequester himself in his apartment as much as possible due to the novel coronavirus outbreak.
This list is regularly updated. LGBT nonprofits, businesses, religious institutions, and others are taking action related to the spread of coronavirus. Some are canceling events in the short term or making other changes.
With much still to be learned about the new coronavirus, experts are offering recommendations for people at higher risk for severe complications and making provisions for vulnerable populations.
Two San Francisco residents with no history of recent travel have been diagnosed with the new coronavirus, Mayor London Breed announced at a news briefing Thursday, March 5.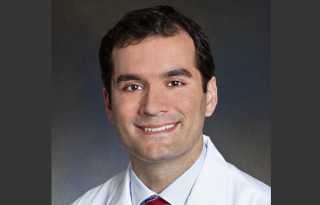 Gay and bisexual men are more likely to develop skin cancer than heterosexual men, according to a recent study.
This year marks the 10th annual Bay Area Reporter readers' poll, the Besties, and voting begins Thursday, January 30.
Starting next summer Californians will be able to obtain a two-month supply of an HIV prevention medicine known as PrEP from their local pharmacy without having a prescription from their primary care doctor.
The federal Food and Drug Administration October 3 approved a new daily PrEP pill that could offer a safer option for some individuals at risk for HIV, but the indication does not cover everyone who could potentially benefit from the prevention medication
Hepatitis C rates are rising and the epidemic is moving into younger age groups, a shift linked to the ongoing opioid crisis, according to new data from the Centers for Disease Control and Prevention.
I've noticed how remarkably precise and specific some people have become with their stated sexual identities and options. Those people should teach a class titled How to Turn Off a Sexual Partner in 60 Seconds or Less.
A bill to make it easier for people to access PrEP via their local pharmacy survived its first committee vote April 8 after California lawmakers amended it to restrict the supply of the HIV prevention medication to one month.
As sexually transmitted diseases continue to rise in San Francisco, albeit at a slower rate than seen in past years, the health department is remodeling its City Clinic facility South of Market.