Viewing 25 thru 31 of 31 Stories
It took eight years of working its way through the government bureaucracy but the Vapor Room, one of San Francisco's quintessential cannabis dispensaries, is open again.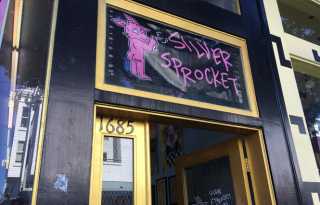 San Francisco's first cannabis dispensary equity applicant got the green light from the city's planning commission this month, enabling the founders of Cole Ashbury Group to begin renovations on a storefront at 1685 Haight Street.
Governor Gavin Newsom has named San Francisco cannabis czar Nicole Elliott as a senior adviser for cannabis in the Governor's Office of Business and Economic Development, an appointment that drew praise from LGBT leaders in the cannabis industry.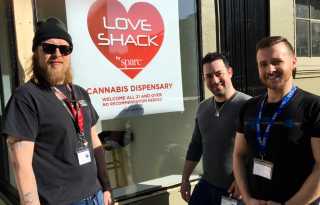 The Mission district's longtime cannabis dispensary, Love Shack, which closed nearly a year ago, has re-opened by the gay-owned and -operated retail chain, SPARC.
Served by itself hot or cold — or on the rocks mixed with juices or carbonated beverages — cannabis-infused herbal tea is the latest incarnation of northern California's favorite herb.
Governor Jerry Brown vetoed proposed legislation that would've to made it easier for low-income people to access free medical cannabis.
As the nation's first marijuana kitchen opens in Tempe, Arizona, San Francisco still bans the use of cannabis-infused foods and beverages in restaurants and bars, frustrating industry leaders who say the city's restrictive policies are behind the times.
Viewing 25 thru 31 of 31 Stories