Viewing 13 thru 16 of 16 Stories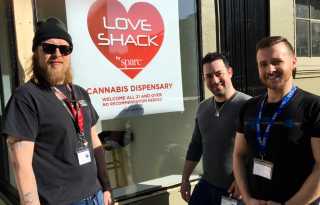 The Mission district's longtime cannabis dispensary, Love Shack, which closed nearly a year ago, has re-opened by the gay-owned and -operated retail chain, SPARC.
Served by itself hot or cold — or on the rocks mixed with juices or carbonated beverages — cannabis-infused herbal tea is the latest incarnation of northern California's favorite herb.
Governor Jerry Brown vetoed proposed legislation that would've to made it easier for low-income people to access free medical cannabis.
As the nation's first marijuana kitchen opens in Tempe, Arizona, San Francisco still bans the use of cannabis-infused foods and beverages in restaurants and bars, frustrating industry leaders who say the city's restrictive policies are behind the times.
Viewing 13 thru 16 of 16 Stories