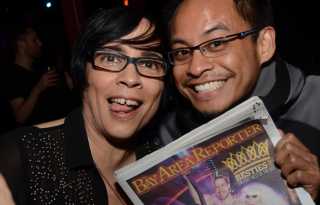 San Francisco is one of 11 US cities that is fortunate to have a legacy LGBT publication by us, for us, and about us. Help preserve the BAR as an historic and important community institution for the future.
From an early age Dino Medardo Rosso had an ability to master foreign languages, first learning Spanish in kindergarten. It prepared him to converse with his adopted brother from El Salvador.
A lesbian-owned chain of local cafes will be the first LGBT business to open inside the Harvey Milk Terminal 1 at San Francisco International Airport.
A new gay-owned French tea salon is bringing a touch of Parisian flair to San Francisco's Polk Gulch neighborhood just blocks from the museums and theaters situated in the city's Civic Center district.
The last remaining vacant space at San Francisco's LGBT senior housing development has been leased to a nearby eco-friendly cleaner that will be adding coin laundry machines for its customers and residents in the area when it relocates next month.
This year marks the 10th annual Bay Area Reporter readers' poll, the Besties, and voting begins Thursday, January 30.
Sterling Bank & Trust won approval Thursday to relocate its Castro branch into a prominent corner retail space on upper Market Street.
As it approaches its third anniversary, an LGBT social club in San Francisco's Castro district is expanding, opening the doors to an increase in membership and more offerings for non-club members.
Sterling Bank & Trust wants to relocate its Castro branch into a prominent corner retail space on upper Market Street, but city planners have raised objections to the financial company's plans.
The yearly holiday shopping season between Thanksgiving and Christmas is peak sales time for a gay watch designer and a queer-owned candle business that also sells a line of "unmentionables."
Until recently Sergio Lobito was working as a landscaper in San Francisco and starring in the wildly popular drag parodies of television shows.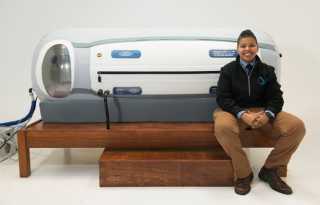 Bay Area native Alex Williams two summers ago opened her Holistic Hyperbarics spa in a small Albany storefront. At the time, it was all the business owner could afford.