Barbary Lane beckons for a new generation
Tuesday Jun 4, 2019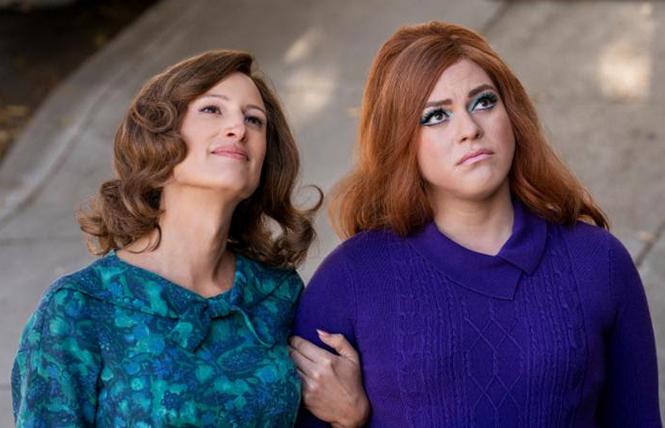 Over nearly three-quarters of a century, North Carolina-born and -raised author Armistead Maupin has cultivated a large and loyal following as the author, screenwriter, TV and film producer of multiple volumes and versions of his award-winning "Tales of the City" serial.

"Tales of the City" follows the adventures, romantic and otherwise, of the residents of Barbary Lane, a mythical place that has, over nearly half a century, acquired a hold on the imaginations of residents of Maupin's adopted hometown of San Francisco. Prompted by the Netflix reboot of the TV series (downloading June 7), I recently sat down with Maupin for a conversation similar to the ones we shared on my KGO-FM talk show in the early 1980s.
Armistead Maupin: "Tales" began years ago, when I convinced the editors of the San Francisco Chronicle to commission a daily serial recounting how some mostly young residents (gay, lesbian, bisexual and transgender) of the city around the Marina Safeway were living their lives. That's how it started, 40 years ago.

David Lamble: During the early years of the serial, did you ever experience "writer's block?"

I couldn't afford to have writer's block because I had to have 800 words a day, five days a week. Sometimes I would just sit the characters down at the kitchen table at Mrs. Madigral's house and have them talk to each other, and things would arise from that. It's still a technique I use in writing fiction. It was panicky when writing for a daily paper. It seemed conducive to bringing out subconscious things for me. I revealed a lot about myself that I didn't know I was revealing until I looked back at it.

You come from a background seemingly far removed from San Francisco. The North Carolina of conservative, if fact rabidly homophobic Senator Jesse Helms, and Vietnam War-era service in the Navy are things many liberal San Franciscans don't necessarily associate with a gay author of your stature.

It helped me with my early life. I'm glad I was in the Navy, the Navy was great! It was a democratic institution. I met people of color for the first time whom I didn't meet back in North Carolina, where we had sort of a cloistered kind of, country club kind of existence.

Will you expand on your time with the late Senator Jesse Helms? In the early 1990s, he was an extremely right-wing figure who, among other things, launched a kind of legislative Jihad against the work of the queer photographer Robert Mapplethorpe.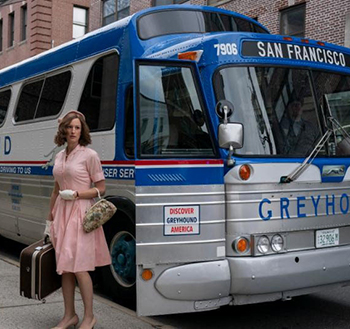 He was a terrible person, let me tell you. He was executive vice president of the TV station where I worked. He used to tell me that I was the hope of the future, and I now like pointing out that I was! Just not in the way that he expected.

Describe the new installments of "Armistead Maupin's Tales of the City" coming to Netflix this week.

Well, there are characters that don't exist in any of the TV versions.

You told me once on the radio show that you experienced problems with the way the first TV version was handled by public television.

They were pressured by the American Family Association, an outfit that's still around — it's run by this crazy man's son! The Rev. Donald Wildman objected to what he called the "anal intercourse" — what is that?! We didn't come close to depicting that in the first one, although I'm happy to say we've got a little in this one.

It was a tough time, because it was the beginning of the culture wars — the very beginning, in fact. People for the American Way [founded by TV producer Norman Lear's organization; he was the creator of "All in the Family," with the genial bigot Archie Bunker] was a big supporter of the show. Lear pointed out that it was among the first shots fired in the culture wars, among the most important, as a matter of fact. So we had a battle on our hands, and they were waging war on what was essentially a very sweet story that people today just think, "Well, that's nice." But because there were men kissing in it, and people smoked joints, they pretended to be outraged. You've got to understand how these right-wing media organizations work. They riled up their constituency about whatever horror they claimed to see coming down the pike, and got them to give them money. And we were the way they did that in those days.

Very different these days.

We had 10 writers in the writers' room, and they represented every shade of queerdom! At one point I thought, "Maybe we should have one straight person!" But then I thought, "We didn't have one straight person when I was writing it! Just this queer guy imagining straight lives." Queer folk can do that, we have done it traditionally for years, and written about other kinds of lives, including heterosexual lives. I was pleased that we represented so much — both people who lived through AIDS and those who didn't experience the epidemic.

As part of June 2019 LGBTQ Pride observances, the Netflix limited series "Armistead Maupin's Tales of City" drops all 10 one-hour episodes in its launch on Friday, June 7. Maupin wryly observes that the series can be viewed worldwide except for in Iran, North Korea and Russia.
Comments on Facebook