Berkeley muse
Tuesday Feb 5, 2019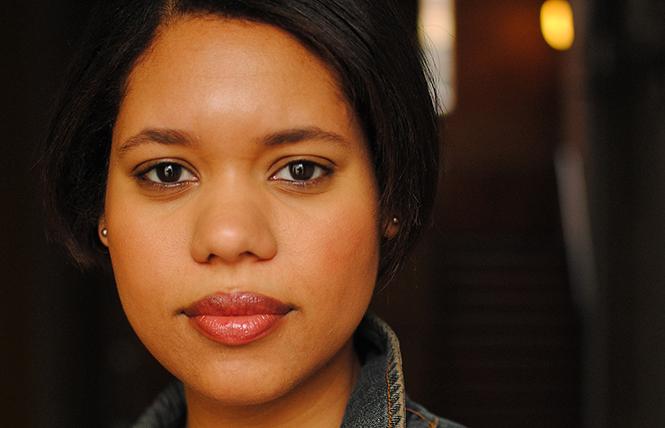 The Berkeley Symphony's 2018-19 season continued last week at Zellerbach Hall with a tribute to composers' responses to literature, prose and poetry. "Symphonic II: Britten and Bernstein" included the world premiere of "Disillusioned Dreamer," a newly commissioned orchestral work by Hannah Kendall inspired by a phrase from Ralph Ellison's "Invisible Man." The program underscored the impassioned loneliness of creative minds alienated from society.

Standing in at the last minute for an ailing Jonathon Heyward, conductor Joseph Young took the podium to lead the intriguing program showing little sign of stress. The alert and sympathetic response of the orchestra and some excellent guest artists helped a performance that sometimes lacked perfect ensemble, but always felt emotionally true.
With such brief preparation, Young's attention to detail was necessary, and his own musical assurance set the seal on a winning concert. The former assistant conductor of the Atlanta Symphony, who now works at the Peabody Conservatory in Baltimore, continued his Bay Area visit over the weekend, guest conducting the San Francisco Symphony's "Music for Families: Music Around the World: Influences of Africa."

Benjamin Britten's Four Sea Interludes from "Peter Grimes" take inspiration from Montagu Slater's adaptation of George Crabbe's narrative poem "The Borough." The composer's homosexuality was a subtext in many of his brilliant musical works, and the tragic saga of the misunderstood Peter Grimes offered opportunity for some musical soul-searching.

The glittering Interludes provide theatrical links in the opera, but can stand alone as an evocative suite of portraiture. Britten's sensitivity to literature was always apparent, and his empathy for Grimes made a great opera with gorgeous incidental musical imagery. The Berkeley Symphony Orchestra struggled a little, but conductor Young highlighted their strength during the composer's moody concert score.

Leonard Bernstein's Symphony No. 2 for Piano and Orchestra, "The Age of Anxiety" was inspired by W.H. Auden's book-length poem of the same name. The Second Symphony is arguably the finest, certainly the most characteristic of the legendary gay composer's three works in the genre.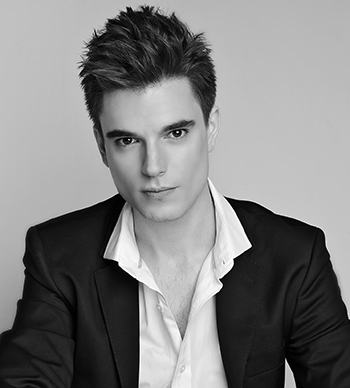 Bernstein made a wordless outline of the narrative poem's depiction of three men and a woman who meet in a bar. The haunted setting, reminiscent of painter Edward Hopper's stark New York City, serves as a backdrop for their interaction and each character's bone-crunching isolation. It is a complex and dark scenario, but the young Lenny couldn't suppress his exuberance and joie de vivre for long. His knack for memorable tunes and jazzy defiance enliven every note.

The soloist must meet the technical demands and still maintain a personal identity. Young pianist Andrew Tyson responded with a bravura performance that crackled with high-octane virtuosity. As he sailed through the blissfully swinging pages with a hard bop edge, the orchestra could barely keep up, though they clearly tried. Everyone was together for the emotionally cleansing Epilogue.

Bookended by Britten and Bernstein, British composer Hannah Kendall's world premiere commission "Disillusioned Dreamer" enjoyed prime positioning. The relatively brief 12-minute work comes from a pivotal passage in Ralph Ellison's novel "Invisible Man" that depicts a moment of cold awakening to the certainty of his isolation in racist society. Actor Michael J. Asberry powerfully repeated Ellison's disturbing words twice. Kendall commented on them musically, and augmented with interesting musical effects.

"Disillusioned Dreamer" could easily be part of a longer piece. The rich novel offers further inspiration. As it stands now, the composer's promising score seems to end just as it has grabbed our attention. The underlying sorrow of Ellison's insight is hinted at in the music, and Asberry's reading showed the calm solemnity and noble stoicism of his words. We simply wanted more.

Hannah Kendall was in the house for the audience's enthusiastic reception. She deserved it. "Disillusioned Dreamer" is a tantalizing example of her potential.
Comments on Facebook