UPDATED: News Briefs: SJ LGBTQ center to hold virtual Christmas event
Tuesday Dec 22, 2020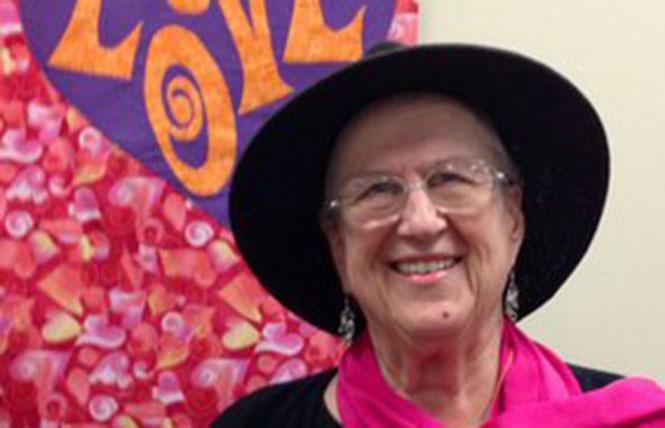 The Billy DeFrank LGBTQ Community Center will hold a virtual event on Christmas Day and people are invited to hop on Zoom to join in.
The Reverend Doti Boon will talk with people. Boon, a member of the LGBTQ community, is a pastor at the Center for Creative Living, a spiritual church and healing center. She's a former stand-up comedian who used to perform in San Francisco and will discuss giving and receiving for the holiday.
Other fun activities include a trivia game (with prizes) and watching a short video. Attendees are encouraged to wear their favorite ugly Christmas sweater.
The event takes place Friday, December 25, at 11 a.m. The Zoom link is https://bit.ly/2Wqc4hG
The code is 749 7831 3165, password: 1F0en9.

Glide makes changes for Christmas meals
People in need can still get meals on Christmas Day at Glide Church, but the process has changed because of the new health order that prohibits outdoor dining, officials said.
Unlike Thanksgiving, when Glide had a tent set up and physically distant tables, meals on Christmas Day will be take-out only.
To-go meals will be available at 330 Ellis Street on Friday, December 25. Breakfast can be picked up from 8 to 9 a.m. and lunch from noon to 1 p.m.
Kenneth Kim, director of programs for Glide, told the Bay Area Reporter that "some elements of the meals will feel festive" given the holiday.
Glide church's Christmas Day worship service will take place virtually at 10 a.m.
For more information, go to www.glide.org
Updated, 12/24/20:This column has been updated to omit mention of the Tenderloin Tessie's Christmas dinner, which had to be canceled due to Covid19 Restrictions.
Help keep the Bay Area Reporter going in these tough times. To support local, independent, LGBTQ journalism, consider becoming a BAR member.