Online Extra: Castro neighborhood sees attempted kidnapping, small fire
Friday May 29, 2020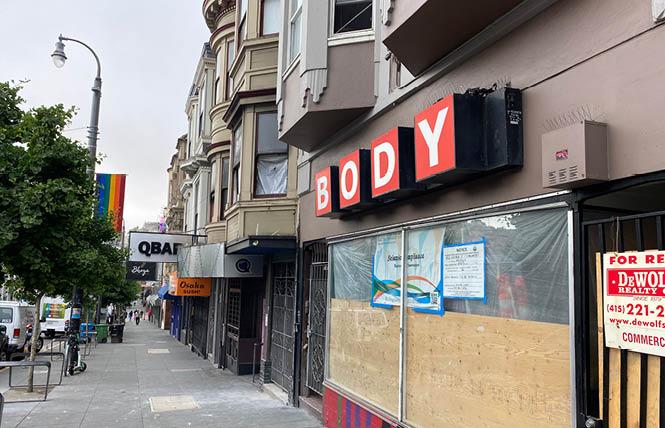 Police made an arrest in an alleged attempted kidnapping in the Castro neighborhood May 27 and in a separate incident, a small fire broke out May 29.
San Francisco resident Timothy J. Stewart, 43, was booked into the county jail on suspicion of attempted kidnapping, assault, stalking and possession of drug paraphernalia.
Around 3 p.m. Wednesday, police allege that Stewart approached "two adults and two young children" seated in a car on 17th Street near where it crosses Sanchez Street.
"The family was approached by a male suspect who made several remarks, reached into an open window and attempt[ed] to grab both children," a police news release states. "The father confronted the suspect, who fled the scene without further incident. The family later said that they had seen the suspect on several occasions in the area prior to the incident."
Two hours later, the mother of the two young children saw the suspect behind her on the sidewalk, according to police, and called law enforcement.
The release did not include a mugshot of Stewart "due to pending identification matters."
The release also states that while an arrest has been made, the department is still investigating.
Small fire
Several blocks away, on the morning of May 29, there was a small fire adjacent to where a blaze in November shuttered Q Bar and Osaka Sushi.
As the Bay Area Reporter previously reported, the four-alarm fire early on the morning of November 16 at 456 Castro Street led to extensive damage to both the businesses and residential areas at and near that address. The fire department has still not released information on the cause of the blaze due to the ongoing nature of the investigation.
Less than two months after that fire, the clothing store Body at 450 Castro Street decided to close its location there.
It was in a residence at 450 Castro above the now-vacant storefront that Friday's small fire occurred, according to an eyewitness.
Police were first called to the scene at approximately 8:06 a.m. due to a report of "a vandalism in progress" on the 400 block of Castro Street.
"Officers met with a subject inside his residence," police spokesman Officer Adam Lobsinger stated in an email to the B.A.R. May 29. "The subject said he accidentally started a fire inside his apartment. Several items in his home [were] broken while he was extinguishing the fire. SFFD arrived and determined that the fire had been fully extinguished."
Workers from the Restoration Management Company were working inside the buildings damaged by the November fire when a B.A.R. reporter visited the scene around 9:15 a.m.
The B.A.R. will update these stories as more information becomes available.
Editor's note: If you liked this article, help out our freelancers and staff, and keep the B.A.R. going in these tough times. For info, visit our IndieGoGo campaign.
Comments on Facebook