Editorial: Berkeley needs to improve ped safety
Wednesday Jan 16, 2019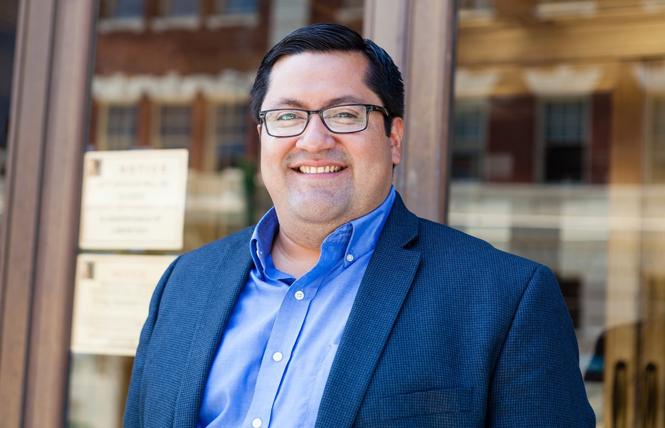 Berkeley must stop procrastinating and start implementing its Vision Zero program to reduce traffic deaths and injuries. Since the beginning of the year, there have been nine pedestrian-auto collisions in the city, resulting in 11 injured pedestrians, according to the Berkeley Police Department. The most seriously injured were Berkeley school board president Judy Appel and her wife, attorney Alison Bernstein. A car struck them as they walked across Martin Luther King Jr. Way just after midnight January 5. Nearly two weeks later, both women remain in critical but stable condition at Highland Hospital in Oakland.

Many community members are concerned about the women's condition, and yet Berkeley police seem to be blaming pedestrians for their own injuries. In a January 9 report on KTVU Fox News, Officer Byron White, public information officer for the police department, said, "Regardless of whose fault or who you want to point the finger at for the blame, the responsibility for your safety is on each one of us."

This is unacceptable, as Berkeley Mayor Jesse Arreguin told us. For his part, White clarified to us that his intent "was not to place blame on anyone when I made those comments."

The city adopted its Vision Zero plan last year, but has been slow to act on it. With a spate of pedestrian injuries just three weeks into the new year, it's urgent that the city get the plan started, and we're glad Arreguin and lesbian City Councilwoman Lori Droste have made it a 2019 priority. The core principles of Vision Zero are: no loss of life is acceptable; prevent fatalities and serious, life-altering injuries; humans make mistakes; and foster a culture of traffic safety. While we don't know the details of the Appel-Bernstein collision, we do know the driver was an 81-year-old Berkeley man who is reportedly cooperating with authorities. Vision Zero calls for city engineers to determine whether streets should be redesigned or include new safety features, such as traffic calming, reduced speed limits, or better nighttime lighting. The plan's report noted that the city has converted existing streetlights to LED, but more streetlights could help reduce traffic collisions, especially those involving pedestrians and cyclists.

According to the Vision Zero report, two pedestrians were killed and 33 people were seriously injured in 2016. In 2015, two people died and 39 people were seriously injured. Going back to 2012, the report indicates that the city had between 25 and 33 serious injuries a year. The city has budgeted $1 million in its 2018-2019 spending plan for traffic calming projects.

Education is an important component of Vision Zero. To that end, public campaigns to obey the posted speed limit and, as the report stated, "yielding and anti-speed campaigns — emphasize responsibility of those imposing more risk on vulnerable roadway users." This means a campaign aimed at drivers, rather than inartfully seeming to blame pedestrians.

This week, gay state Senator Scott Wiener (D-San Francisco) introduced legislation that would prioritize the creation of "complete streets." They include safer and better designed sidewalks, bikeways, and crosswalks on state highways that run through cities, towns, and neighborhoods. In San Francisco, that would apply to Van Ness Avenue and 19th Avenue. While Senate Bill 127 would not affect MLK Way in Berkeley, Wiener and Vision Zero share the same goals.

Berkeley, San Francisco, and every other city and town must make safer streets a priority, especially since drivers must share the roads with in increasing amount of pedestrians, cyclists, scooters, and other modes of transportation.
Comments on Facebook