Click here for our Obituary Policy »
For more obituaries click here to access searchable PDF newspaper archive project.
Viewing 1 thru 12 of 1051 Stories
The obituary for Patrick Michael Eaton, aka Myrna.
The obituary for Gary McDowell.
The obituary for Allan Keith Galanter.
The obituary for Gardner Perry Pond.
Dr. Richard Green, an American psychiatrist and lawyer who helped lead the fight to declassify homosexuality as a mental disorder, died April 6 in London. He was 82.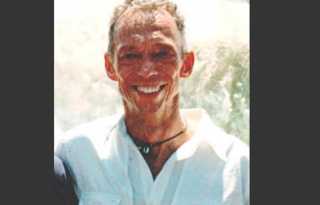 A celebration of life has been announced for ACT UP/East Bay founder John Iversen, who died last October.
The community is invited to remember Ernie Asten on Sunday.
The obituary for Gordon Reeve Gould.
The obituary for Rolvin Reid Risska.
The obituary for Lanz Lowen.
Ernie Asten, the retired fourth generation patriarch of the Cliff's Variety legacy, died March 15, after a 14-year battle with Parkinson's and multiple systems atrophy, or MSA. He was 71.
The obituary for Ron Comella.
Viewing 1 thru 12 of 1051 Stories