LGBTQ artists awarded city arts grants
Wednesday Jun 5, 2019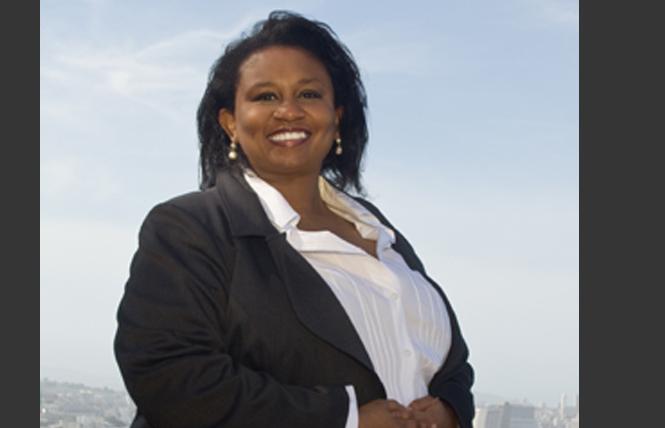 The San Francisco Arts Commission recently released its Community Investments Program overview that showed 46% of the 78 total individual grantees for fiscal year 2019-2020 identified as LGBTQ.
Overall, SFAC grants totaled $4,993,350 for the fiscal year. The report includes organizational grantees, 32% of which have a stated mission of engaging the LGBTQ+ community, as well as 12% given to organizations specifically for transgender and nonbinary community work.
The goal of the program, which stewards over $6 million in annual grant investments through the Cultural Equity Endowment Fund, is to allocate resources to "foster the values and increase the impact of cultural equity and neighborhood arts." The program supports San Francisco artists in every possible medium, arts organizations serving the diverse communities of the city, and specifically seeks to fund historically underserved communities' art with grant money as well as technical assistance and education initiatives, according to the report.
Inspired by the Works Progress Administration's inclusion of artists in its efforts to employ people to the betterment of their communities during the Great Depression, the SFAC has been around since 1932 and has funded thousands of projects for individual artists and art organizations over the years.
Grant recipient Baruch Porras-Hernandez, a 37-year-old queer poet and performer, wrote in an email, "It's very tough surviving here as a queer artist, even with a day job, often with no support we leave some of our most cherished artistic projects in the back burner because we know we can't make them happen with just hard work and sweat alone. Grants like this help an artist, especially a working-class (in San Francisco I am technically 'working poor') put on a realistic path to not just finish our projects but lay down the groundwork for continual growth."
According to public records, Porras-Hernandez received a $15,000 grant.
Growth is of particular importance to queer-identified organizations, as they attempt to stay alive and relevant in a changing city where tech often drowns out art.
Recipient T. Kebo Drew, 49, is a queer woman and managing director of the Queer Women's Collective Media Arts Project. The organization received two grants, one for $100,000 over two years, and the other for $20,000.
When asked what this grant money would mean to her organization, Drew said in a phone interview that the worth of it was inestimable.
"Most city or state arts organizations and arts commissions offer early and ongoing support, but few focus on equity to the same degree as the SFAC," Drew said. "So many queer and trans artists are getting pushed out of the city, but work like this helps us continue a vibrant arts scene unlike anything else in the world."
Drew added that some of the funding "will help us create our 20th anniversary project, 'SafeSpace NoPlace,' which focuses on the conflict over tech people in the city and the changes in places like Valencia Street, to re-inscribe the history of two-spirits and other queer and trans people of color, as well as addressing the tension that exists there. And we've been here, in places like Mission Dolores. We are not new. And with the SFAC's commitment to equity, we're hanging on."
Tom DeCaigny, a gay man who is the city's director of cultural affairs for the arts commission, commented specifically on the way the commission affects queer working artists.
"For over 25 years, the San Francisco Arts Commission has nurtured and supported art by and for the LGBTQ community through our groundbreaking Cultural Equity Endowment," he wrote in an email. "Through years of investment, we have been able to fortify San Francisco's queer artists, which have gone on to mentor subsequent generations ensuring that the LGBTQ art scene remains a robust and vibrant part of the city's cultural fabric."
To read the report, visit https://sfgov.org/arts/sites/default/files/050619_CIP_Overview_FY19-20.pdf.
Comments on Facebook