Political Notebook: SF supervisors to vote on trans women commissioners
Wednesday Apr 10, 2019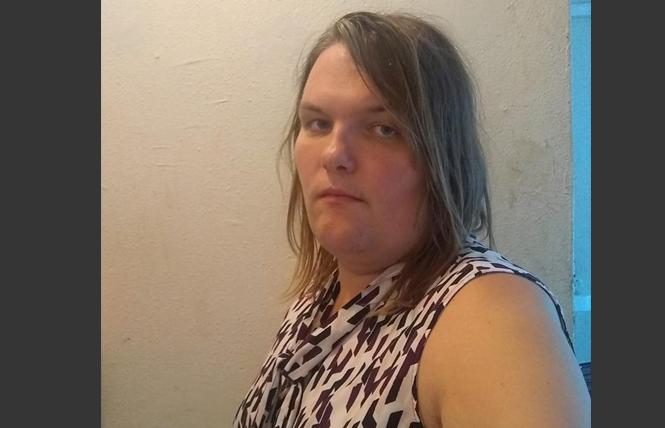 Two transgender women are up for seats on a pair of important oversight bodies in San Francisco that advise local lawmakers on a number of policy concerns.
The Board of Supervisors is expected to vote on both appointments at its meeting Tuesday, April 16. The women received unanimous recommendations from the three-person rules committee when it met Monday, April 8.
San Francisco SRO Task Force commissioner Jordan Davis is seeking to serve another term for an indefinite time period. She is the only LGBT person on the body that addresses issues in the city's single-room-occupancy hotels.
Jessy Ruiz Navarro is seeking to join the Immigrant Rights Commission and serve through June 6, 2020. According to District 9 Supervisor Hillary Ronen, who chairs the rules committee, Navarro would be the first transgender person to serve as an immigrant rights commissioner.
Navarro would also be the first person whose dominant language isn't English to serve on the body, said Ronen, who nominated her for its Seat 1. Born in Mexico, Navarro speaks Spanish.
"We need your experience being a limited English speaker," said Ronen in explaining why she supported seeing Navarro serve on the commission.
In seeking the position, Navarro informed the supervisors of her work on behalf of other transgender Latinas with El/La Para TransLatinas. She is the nonprofit's 2018 Miss El/La Para TransLatinas titleholder and twice a month volunteers at the local Mexican Consulate on behalf of the agency.
"I consider myself an activist, active, and always available woman to represent my trans and LGBTQ community," wrote Navarro, who is a driver with Lyft, in her application. "I am part of a community that is at the frontlines every day because of who we are and where we come from."
She also pointed out the attacks against the transgender community President Donald Trump has waged since taking office in 2017, in addition to his anti-immigrant policies, as for why she would bring a unique voice to the commission.
"Now more than ever with the new administration's constant attempts to demonize and deport immigrants and to erase transgender people from existence spaces like El/La are key to our survival," wrote Navarro.
Speaking through a translator, Navarro told the rules committee members that she immigrated to the U.S. 18 years ago, initially to the southeast, and has been in San Francisco for several years now.
"The reason I am here and like to join the commission is out on the streets what we see are a lot of transgender Latina women who don't have access to dignified health care," said Navarro, who also doesn't have health insurance and is at risk of becoming homeless. "And all of the members of the immigrant community have many needs, but we have particular vulnerability in the immigrant community ... There are many rights we need, and I want to fight with all of you. We have a lot of trans women who live on the streets."
Should she be re-appointed, Davis would remain the lone LGBT person on the SRO task force. Two years ago she successfully fought for a policy requiring there be gender-neutral bathrooms and shower facilities in the city's SROs.
"We deserve to be taken seriously," she said of her fellow queer SRO tenants.
Following the committee vote Monday, Davis had posted on Facebook that District 3 Supervisor Aaron Peskin would move to see that she was not given another term. Peskin's aide Sunny Angulo told the Bay Area Reporter after the paper had gone to press Wednesday that he planned to vote for the rules committee's nominations to both oversight bodies.
"There is literally no truth to her allegations," Angulo said.
Gay District 8 Supervisor Rafael Mandelman, the lone LGBT person on the board, told the B.A.R. he plans to support both Davis and Navarro next week.
Davis had formed a slate with two other queer people seeking to join the SRO task force. Christopher Mika, a gay man who was homeless and now lives in an SRO, and Courtney Brown, a queer woman and the associate director of support services at Tenderloin Housing Clinic, had both sought to join the oversight panel.
While noting how qualified Mika and Brown are, the rules committee members decided to advance two other people who brought different representation to the SRO task force. Along with Ronen, Supervisors Gordon Mar and Shamann Walton serve on the committee.
They also failed to advance Larry Saxxon, a gay black man, who had sought a seat on the Immigrant Rights Commission. Noting that more seats on both oversight bodies will be up this summer, the supervisors urged all of the candidates not selected for the panels to reapply.
Rules to review gay rent board pick
At its meeting Monday, April 15, the rules committee is expected to review the appointment of gay Democratic Party activist Reese Aaron Isbell to the city's rent board by San Francisco Mayor London Breed.
As the B.A.R. reported last week, tenants rights activists have questioned Isbell's credentials for serving on the body, which oversees how much property owners can annually raise rents on rent-controlled units and resolves tenant complaints against their landlords. Isbell's first meeting was Tuesday, April 9, and Breed is standing by her decision to appoint him.
He replaced rent board commissioner Polly Marshall, who blasted how the mayor's office handled her desire to be nominated for another term in an interview with the B.A.R. She did not find out about Isbell being given the seat until reading about it in a B.A.R. story posted online March 29, the day he was sworn in.
It led to Ronen calling for a hearing on the matter. Although the board can't force Breed to reappoint Marshall, it can reject Isbell with a super-majority vote of eight supervisors.
Web Extra: For more queer political news, be sure to check http://www.ebar.com Monday mornings for Political Notes, the notebook's online companion. This week's column reported on a CA bill aimed at opening hospital contracts to LGBT-owned firms.
Keep abreast of the latest LGBT political news by following the Political Notebook on Twitter @ http://twitter.com/politicalnotes .
Got a tip on LGBT politics? Call Matthew S. Bajko at (415) 829-8836 or e-mail m.bajko@ebar.com.
UPDATED 4/11/2019 with comment from the office of Supervisor Aaron Peskin.
Comments on Facebook