Missouri lesbian couple who were denied housing lose legal battle
Thursday Jan 17, 2019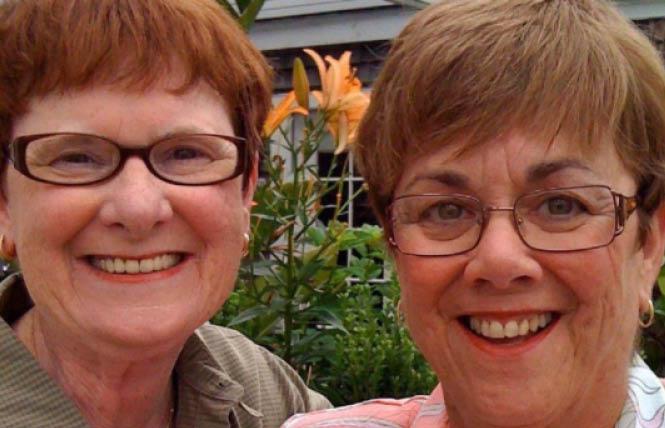 An elderly lesbian couple in Missouri have lost their legal battle against a senior housing community that allegedly denied renting them a unit after finding out they were married.

A Missouri district court dismissed a case filed by Mary Walsh, 72, and Bev Nance, 68, in July 2017 that claimed Friendship Village in St. Louis violated the state's Fair Housing Act and Human Rights Act.

U.S. District Judge Jean Hamilton ruled January 16 that the couple's claims of violation did not apply because the Fair Housing Act and Missouri Human Rights Act do not prohibit discrimination on the basis of sexual identity or orientation. The laws' only explicitly prohibit discrimination on the basis of race, color, religion, sex, familial status, or national origin.

"Under these circumstances, the court finds the claims boil down to those of discrimination based on sexual orientation rather than sex alone," stated Hamilton in court documents.

As previously noted by the Bay Area Reporter, although Friendship Village is open to the public and not affiliated with any religious organization or group, it allegedly would not accept the lesbian couple because it follows the "biblical definition" of marriage and "defined marriage as between a man and a woman."

The couple, who have been married since 2009 and been together for nearly 40 years, were represented by the National Center for Lesbian Rights, the American Civil Liberties Union of Missouri and other civil rights and LGBT legal organizations. Julie Wilensky, with NCLR, was one of the attorneys who represented Nance and Walsh.

"Planning for senior housing is a big decision, and Mary and Bev chose Friendship Village because it is in their community, they have friends there, and it offers services that would allow them to stay together there for the rest of their lives," Wilensky told the B.A.R. in an email response. "The discrimination they experienced was very hurtful. If Mary were a man married to Bev, instead of a woman married to Bev, Friendship Village would not have turned them away. This is a straightforward example of discrimination 'because of sex.' We disagree with the court's decision, and our clients are considering next steps."

The suit claimed that Walsh and Nance made multiple visits to the senior community, had extensive conversations with staff, and paid a $2,000 deposit before being denied housing. The couple also had friends in the community who encouraged them to apply.
"We are disappointed by the court's decision," Walsh told St. Louis Public Radio. "Bev and I are considering our next steps, and will discuss this with our attorneys."

The law firm representing Friendship Village, Husch Blackwell, did not respond to a request for comment.

Contact the reporter at a.madison@ebar.com.
Comments on Facebook