Stonewall Inn braces for 'crazy' 2019 Pride
Wednesday Jan 30, 2019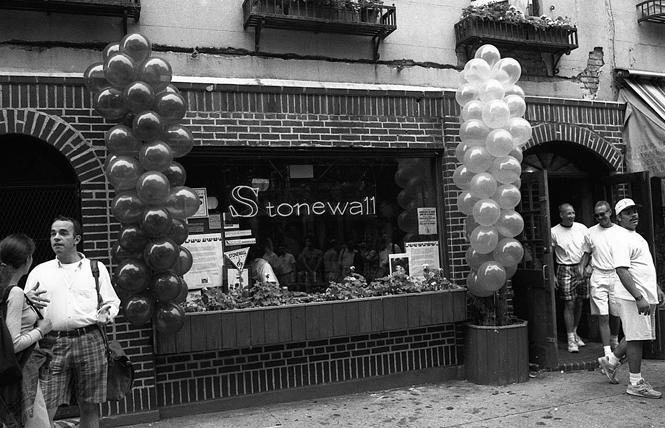 June 27 marks the 50th anniversary of when patrons of the Stonewall Inn in the heart of New York City's Greenwich Village rose up against homophobic and transphobic police harassment, launching the modern gay rights movement and the annual Pride celebrations held the last Sunday of June in cities across the country.

To coincide with the historic milestone this year, organizers of the 20-year-old WorldPride events are holding their celebration in the United States for the first time. Add it all up and officials are bracing for 4 million people to descend on the Big Apple to participate in likely the largest LGBT event of its kind.

For the owners of the bar where it all began, it is going to be an "all-hands-on-deck" moment for most of June, said Stacy Lentz, one of the four investors who took over the national historic site in 2006.

"I think it is going to be a crazy time for us and incredibly packed," said Lentz, 48, a lesbian and LGBT activist, in a phone interview with the Bay Area Reporter. "We are having events at the bar itself, charity events and fundraisers, all through June."

Lentz, a Kansas native who has lived in Manhattan since 1994, said the Stonewall Inn is "kind of like at the epicenter, or ground zero," for this year's Pride events.
"Being at ground zero it is going to be insane for us, but we are really excited," she said. "We hope to, our goal is to use it as a vehicle for social change."

She and her co-owners aim to ensure the events of 1969 are remembered and that the Stonewall Inn itself "becomes a household name," said Lentz. "We want to make sure the story doesn't get lost and we want to let people know the Stonewall Inn is still involved in this fight."

Lentz will be doing just that in San Francisco Friday, February 1, as the featured guest at the Golden Gate Business Association's fifth Power Lunch event, which it has themed "Bridges." Roughly 600 people are expected to attend the sold out gathering, where Lentz will take part in a "fireside chat" with Roy Hunt, a gay man who is senior vice president of international franchise and strategic alliances at Gap Inc.

"She is definitely a big draw," said Paul Pendergast, a gay man and past president of the world's oldest LGBT chamber of commerce.

The owner of Pendergast Consulting Group, Pendergast serves on the GGBA board as its public policy chair. With it marking its own 45th anniversary this year, he said GGBA wanted to invite Lentz to highlight the historic events taking place in June around Stonewall.

"With Stonewall having its big 50th anniversary, we felt, hey, this is a perfect opportunity to tip our hats to one of the small businesses that is LGBT owned that started the whole movement," said Pendergast.

The other co-owners of the bar are Kurt Kelly, who is bisexual, and straight allies Bill Morgan and Tony DeCicco. Morgan and DeCicco had co-owned another famous New York City nightlife haunt, the Duplex, until Morgan sold his stake in 2011.

While Lentz's main focus had been on her recruitment firm for the financial sector, she also had an ownership stake in a bar her brother owned in Gulfport, Mississippi that was destroyed by Hurricane Katrina. She also had held a number of successful fundraising events at the Duplex, which brought her to the attention of Morgan, DeCicco, and Kelly, who worked there as a bartender, when the trio was looking into buying the Stonewall Inn.

"They saw that Stacy could pack a room," said Lentz, the first lesbian investor in the iconic bar, which fronts the country's first LGBT national monument overseen by the National Park Service.

While Kelly manages the day-to-day operations of the bar, Morgan oversees its legal affairs, and DeCicco handles the finances, Lentz is in charge of public relations, marketing, and heads its nonprofit arm, the Stonewall Inn Gives Back Initiative.

"We had done thousands of charity events throughout the years for various groups. We thought we need to really take Stonewall Inn, the bar itself, and make sure it continues to have a personal stake in the fight," said Lentz, "so that it stays on the forefront of activism and the gay rights movement."

Since launching the initiative in 2017, the bar has raised more than $120,000 for LGBT groups and charities in more rural areas of the country. Grants have been given to Proyecto Matria in Puerto Rico, the Gulf Coast Equality council, and a Mississippi LGBTQ fund.

This year, due to all the focus it expects to receive and the boost in LGBT tourism to the city, the Stonewall initiative is aiming to raise $500,000 to give to charitable causes.

"We focus on places not like New York, or San Francisco, or Los Angeles, or Miami where it is easy to be gay. We focus on areas where equality is slow to rise. Places like where I grew up in Kansas," explained Lentz, noting that the bar helped fund a 2017 Pride event in Independence, Kansas.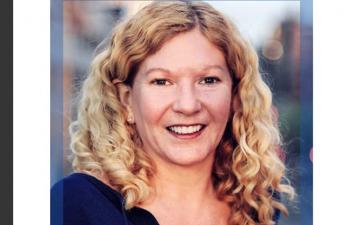 Remaining neutral
As for the competing New York City Pride marches planned to commemorate the actions that took place at the bar five decades ago, Lentz told the B.A.R. that the bar itself is "going to play Switzerland" and support both events.

In addition to the annual march organized by the Heritage of Pride group, another group calling itself the Reclaim Pride Coalition, which includes transgender whistleblower Chelsea Manning and AIDS activist Larry Kramer, is planning a Stonewall 50 March for Human Rights and Social Justice the same day — Sunday, June 30 — kicking off from the Stonewall Inn.

"We see value in both sides of this," said Lentz, with the one group wanting to raise as much money as possible for LGBT groups and the other calling for a more politicized event without corporate sponsors.

The bar is planning its own kickoff to Pride fundraiser in early June and has partnered with the Brooklyn Brewery to again release a Stonewall Inn IPA that will be available for purchase across the country and in Europe. It relates to what Lentz plans to focus on during her talk in San Francisco, how companies have a social responsibility to support the LGBT community.

"I am super excited about it," said Lentz, who has only been to the Bay Area once before.

For more information about the various events taking place in New York City this June, visit https://2019-worldpride-stonewall50.nycpride.org/ and https://reclaimpridenyc.org/.

Contact the reporter at m.bajko@ebar.com.
Comments on Facebook