Homing's In: Arts, Nightlife & Community Events
Saturday May 2, 2020
Enjoy the wonderful array of arts, nightlife and community events online. Also, many of these events are accepting donations to help keep their venues afloat during the shutdown.


ARTS
Amy Siewert: Imagery
Dance is the most vibrantly physical of art forms, and we miss it. Until we can enjoy it live, check out some amazing short dance films by Siewert's beautiful deft dancers.
www.asimagery.org

Artists Sheltering in Place
Live Worms responds by sharing what local artists have been creating during these trying times; featuring artwork by Kevin Brown, Debra Walker, Jeffrey Thompson, Tom Schultz, Michael Pedroni, Ruth Cali Caprow, Mauro Ffortissimo, Bob Bralove, Elly Simmons, Tina Tarnoff, Howard Whitehouse, ?Michael Fasanella, Fanny Renoir, Marc Brown, Dan Macchiarini, Richard Louis Perri, Jerry Ferraz, James Redo, Victoria Brill, Lisa Keith, Gary Janis, Nancy Calef. Through May. sflivewormsgallery.com

Author Events at Alley Cat Books
The bookstore, while physically closed, hosts online events with acclaimed authors.
www.alleycatbookshop.com

Books Inc reading
V.E. Schwab, Maggie Tokuda-Hall and Charlie Jane Anders read in an online fundraiser for the Bay Area independent bookstores;hosted by Evan Karp. May 6.
www.eventbrite.com

A Boy and His Tiger
The Cartoon Art Museum pays tribute to the comic art of Bill Watterson, creator of the popular Calvin and Hobbs series. Bid on print, T-shirts, bags and more. Artwork created by professional artists, graphic novelists, illustrators and animators was created and auctioned off on eBay beginning in January, and the remainder will be sold throughout the spring.
www.cartoonart.org

Broadway Performers
For Broadway fans, Tony-winning performers and the super-sexy Broadway Bares benefits, visit Broadway Cares/Equity Fights AIDS' YouTube channel for hours of amazing performances. Donation options are linked as well.
https://www.youtube.com/channel/

CAAMFest Online: Heritage at Home
The Center for Asian American Media presents more than 20 streaming screenings (including a sing-along version of H.P. Mendoza's Fruit Fly) and events ranging from online film screenings to interactive panels, watch parties, and house parties featuring live performances, all free of charge. May 13-22.
https://caamfest.com

Dance Place Virtual Adult Classes
Dance Place out of Washington, D.C. offers online dance classes for those who'd like to be lighter on their feet. Through April 30, one of Dance Place's adult class teachers will teach you how to move to the music weekdays at 3:30 PM Pacific Time and Saturdays at 8:15 AM pacific time. Al different types of dance will be taught. Studio manager Kevin White will be part of the live stream to answer questions and to offer words of encouragement.
https://www.facebook.com/DancePlaceDC/

Don't Eat the Mangos
Magic Theatre presents its National New Play Network Rolling World premiere production of Ricardo Pérez González's San Juan-set drama, where three sisters take turns caring for their ailing Papa. As a hurricane wreaks havoc, secrets are spilled and ugly truths emerge. Streaming through May 11.
http://magictheatre.org/
Fighting Back with the GLBT Historical Society
Three years ago the GLBT Historical Society launched Fighting Back, a series which brings together community leaders, experts, historians and activists to explore lessons from the past that might be useful in formulating resistance efforts today. The series is continuing online with the moniker "Fighting Back: Lessons From AIDS for Covid-19." The series hopes to find ways to transform their possible feelings of anger, despair or anxiety into action, and to find models for building community and solidarity in the midst of this pandemic.
May 6: Fighting Back! Pandemic Sex, with Terry Beswick, Eric Corvine, Andrew Gurza and Luis Gutierrez-Mock.
May 13: The Role of Art and Artists in a Pandemic, Part II.
May 15: Unruly Desires: American Sailors and Homosexualities.
May 20: Housing Insecurity & Public Health.
May 21: AIDS Activism & Writing About Sex.
May 27: Disease Treatment & Research Activism. Programs start at 6pm.
Online exhibits include Performance, Protest & Politics: The Art of Gilbert baker, Pioneering Periodicals, 1940s-1950s, Picturing Kinship: Portraits of our Community by Lenore Chinn and (opening May 15) 50 Years of Pride.
https://www.glbthistory.org/fighting-back

Films at The Roxie
Watch independent and classic films online at the Roxie's virtual cinema.
https://www.roxie.com

Frameline Play
The LGBT International Film Festival may be cancelled, but you can enjoy a selection of paid and free content, including on-demand Frameline Distribution films, Frameline Youth In Motion films and curriculum, the Frameline Voices catalog on YouTube, and the Frameline Completion Fund.
www.frameline.org

Innerspace Virtuality
Hosted by Vivvyanne ForeverMORE, this online performance party includes Faye Driscoll, Miguel Gutierrez, Pseuda, Stratofyzika, Dia Dear, Stephanie Hewitt, Evan Johnson, Chibueze Crouch & Gabriel Christian, Kim Ip, and more?with DJ sets by Stephanie Hewett and Nihar. May 1, 7pm-9pm.
www.twitch.tv/counterpulsesf

Lambda Literary Reading
Fundraiser for the LGBT literary foundation features André Aciman, Carmen Maria Machado, Shakina Nayfack, tommy Pico, Sarah Schulman and Jose Antonio Vargas. May 5, 5pm PST.
https://www.facebook.com/bespokereadingseries/

Lee Grant Documentaries
Hope Runs High is incredibly proud to announce the theatrical re-release of Academy Award winner Lee Grant's documentary work. Kicked off at NYC's Film Forum as part of a 13 film retrospective of Grant's work as actor and director, this series represents the largest retrospective of Grant's time behind the camera.
www.hoperunshighfilms.com

Marcus Books Reading & Fundraiser
Oakland's African American bookstore gets some help from poets Daveed Diggs, Chinaka Hodge, Robin Coste Lewis and Danez Smith. Join the Zoom chat on May 8, 12pm.
www.eventbrite.com

The Marsh Stream
The theatre producer known for acclaimed solo shows presents a variety of programming at 7:30pm nightly on MarshStream, its newly launched Broadcast Platform, even interactive Bingo game nights.
http://themarsh.org/marshstream/

Michelle Obama reads stories on PBD Kids
Got kids? Even if you don't, few things are more soothing than the former First Lady reading enchanting children' books. Enjoy her readings and more on the PBS Kids YouTube Channel.

Moe's Books Reading and Fundraiser
Mary Roach (New York Times best-selling author of GRUNT: The Curious Science of Humans at War; STIFF: The Curious Lives of Human Cadavers; and PACKING FOR MARS: The Curious Science of Life in the Void) and Emily Anthes (The Great Indoors: The Surprising Science of How Buildings Shape Our Behavior, Health, and Happiness) with host Annalee Newitz. May 13, 12pm. www.eventbrite.com

New Conservatory Theater Company: Offstage But Online
Temporarily shuttered, queer theater company NCTC is now building a digital playground for your viewing pleasure that will feature actor monologues, messages from playwrights, exercises to practice mindfulness and original material from Conservatory students.
https://www.nctcsf.org/onstage-to-online
www.facebook.com/nctcsf
https://www.youtube.com/user/NCTCSF

Museum Collections
Look! It's art! Many local museums and galleries host expanded online exhibits of classic and modern art, plus short films and 'Artist at Home' interviews. Check them out.
museumca.org
www.sfmoma.org
www.famsf.org

Music and Dance @ Cal Performances
Watch videos of dances (Mark Morris, Mariinsky Ballet, Meredith Monk) and classical and modern music courtesy of the Berkeley-based performing arts organization.
www.calperformances.org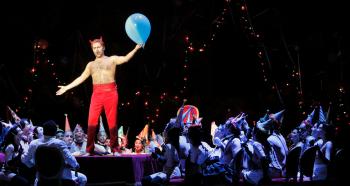 Opera online
San Francisco Opera streams productions of Boito's Mefistofele, Boito's Mefistofele (2013); Bellini's I Capuleti e i Montecchi (2012); Donizetti's Lucrezia Borgia (2011); Jake Heggie and Gene Scheer's Moby-Dick (2012). beginning May 9.
https://sfopera.com/

New York's Metropolitan Opera shares their amazing productions online.
www.metopera.org

San Francisco Gay Men's Chorus
What's more inspiring than the San Francisco Gay Men's Chorus? Birthed out of tragedy, the Chorus has uplifted our spirits with decades of concerts, a moving documentary film, a hugely popular group song performed as a tribute to Covid-19 first responders, and now a TV channel of streaming choral concerts, plus guest performers like Laura Benanti, Billy Porter and Kristin Chenoweth, plus Chasten Buttigieg and figure skater Adam Rippon, joining their Behind the Curtain series.
https://www.sfgmc.org/sfgmctv

Play at Home
Berkeley Repertory Theatre presents a bunch of short play scripts you can download and perform at home, featuring works by Julia Cho, Peter Sinn Nachtrieb, Miranda Rose Hall, Ricardo Pérez González and several others.
www.playathome.org

WQUR: Queer Quarantine Radio
BenDeLaCreme, Jinkx Monsoon, Peaches Christ and Major Scales perform old-time radio-style thriller detective programs.
https://anchor.fm/wqur

San Francisco Performances Presents Front Row CD Archive Online Series
After several programs in celebration of their 40th anniversary were cancelled, instead, SFP offers memorable classical concerts from the past, all recorded at the Herbst Theater between 2004-2008. Concerts are audio only.
http://sfperformances.org/

Selena
Campo Santos' production of Richard Montoya's play, premiered at San Francisco's Brava Cabaret Theater, produced by The Living Word Project, obliterated the walls of conformity and gender norms by examining the warmth and artistic relationship between the Tejana Star and the Transgender Community who took to Selena and saw in her something of themselves; with Jordan Don, Marga Gomez, Richard Montoya, Guillermo Ornelas, Brian Rivera & Per Sia. May 8, 7pm.
www.eventbrite.com

SF Jazz Fridays at Five
Cool jazz will bring you good vibes. The acclaimed venue brings their concert series online with talented musicians lined up through May.
https://www.sfjazz.org

Sharks!
John Fisher performs his solo show about 'One man and a small boat in the Great White Shark capitol of the world: The Farallones!' May 7 at 8pm.
therhino.org

Smuin Contemporary Ballet
The local dance company streams notable works, including Helen Pickett's Oasis and an ongoing Hump Day Ballets series. May 6-8.
https://www.smuinballet.org/

Southern Exposure Silent Auction
Let's not forget the visual arts. Southern Exposure's annual fundraiser, now online-only, features works by more than 100 artists. That could help you beautify your home, since you're spending more time there.
https://cbo.io/bidapp/index.php?s&slug=soex

Stars in the House
Musical genius and affable host Seth Rudetsky —with his husband James— hosts Zoom chats with Broadway, film and TV stars galore. One of the first online fundraisers, your donations help performers of all kinds, from actors to lighting crew members. Broadway may be closed, but you can enjoy living room concerts with favorite stars.
www.starsinthehouse.com

Sundance Saloon Online Live
Sundance Saloon offers online dance lessons and dancing every Sunday night. Beginning classes are aimed at novices. Learn how to dance while you shelter in place from 6-9pm. 6pm: beginning line dance for complete novices; 7pm: intermediate line dance; 8:15pm: line dance mini-marathon. Through April 26.
http://www.sundancesaloon.org/

Virtual Streaming Room With Cinema SF
Cinema SF, owners of the historic Balboa and Vogue Theaters, are keeping the spirit of movie-going alive with a series of virtual movie screenings and online chats. Proceeds from the screenings will go towards keeping the theaters alive so they can reopen after the shutdown ends. https://www.cinemasf.com/

We Are One: A Global Film Festival
Tribeca Enterprises and YouTube have jointly announced that a new digital-only festival is taking place next month. In just over a month, a new fest called We Are One: A Global Film Festival will happen exclusively on YouTube for 10 days, presenting narrative feature films, shorts, documentaries, and more — all free on YouTube for the world to watch. May 29-June 7. www.youtube.com/WeAreOne

Wild & Scenic Film Festival
Animals worldwide have reclaimed urban spaces, as you may have seen in the news. But we need to face how our damage to the environment and abuse of wild animals may have aided the spread of disease. While we contemplate that, enjoy films of animals in the wild. Peninsula Open Space Trust (POST) hosts an ongoing series of nature films and talks.
openspacetrust.org

Wonder Storytime with Alice & Friends
Falling down a rabbit hole of online news and pandemic prognostications? You're not alone. We Players, the SF theatre company known for unique site-specific adaptations of classic plays and literary works, has shelved the life version of their take on Alice in Wonderland with a revised audio version. Curiouser and curiouser!
www.weplayers.org

Xena Warrior Princess With Lucy Lawless
SyFy Channel will air all six seasons of Xena: Warrior Princess every Thursday from morning until afternoon. Xena herself, Lucy Lawless, will be hosting wrap sessions after each block; special guests are expected to appear. Rumor has it that Renee O'Connor, who played Xena's love interest and stalwart friend Gabrielle, might be on hand for a reunion. Screenings are every Thursday.
www.syfy.com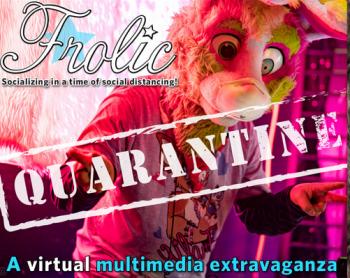 NIGHTLIFE
Bearracuda
The bear-tastic dance party goes online, with a virtual underwear party, DJs Freddy King of Pants and Matt Stand, plus beary gogos and more. May 9, 8:30pm-1am PST, with more events to come. $10 donation. http://bearracuda.com/

Digital Dragfest
More than 60 stars of RuPaul's Drag Race and other LGBTQ artists perform a series of online shows. Singing, dancing, cooking, anything goes. Each three-minute show features a once in a lifetime live experience. Viewers will have the opportunity to interact with the artists, tip them, and even be awarded prizes and giveaways. Tickets for each show start at $10 and are extremely limited. Shows continue through April 30. A portion of the proceeds will be donated to GLAAD.
https://www.digitaldragfest.com/

Drag Alive from The Stud
Every Saturday night The Stud, San Francisco's oldest queer bar, will host Drag Alive. Vivvyanne Forevermore and Jillian Gnarling bring you a virtual Stud to help support the staff, performers and the bar itself, which its collective is working hard to keep alive. Party with the crew of The Stud at Twitch TV: https://www.twitch.tv/dragalive

Frolic Quarantine
The fun pursuit party goes virtual. Don your animal gear and enjoy a variety of DJ mixes. May 2, 8pm-1am. Monthly, first Saturdays.
http://frolicparty.com/

Juanita MORE! podcasts
In 'Lissten MORE! The Tales of Juanita MORE, friends of the host, DJ and local community icon share saucy tales about her.
juanitamore.com

The Monster Show
One of the longest running drag shows in the Castro, The Monster Show has made The Edge bar a Thursday night destination. The Monster show now comes to Twitch TV, where the performers will entertain you while they raise money for bar employees.
https://www.twitch.tv/monstershowsf

Oasis TV
Oasis, the beloved SOMA nightclub, is another venue that's shuttered for the duration of the shutdown. That isn't stopping co-owner D'Arcy Drollinger from bringing some of Oasis' finest entertainers to your computer screen. Archival footage from the venue's best past shows are being uploaded to Oasis TV, the club's YouTube page, such as Sex and the City Live, The Golden Girl's Live, Buffy the Vampire Slayer Live, Star Trek Live and AbFab Live. There will also be original shows like Above and Beyond the Valley of the Ultra Showgirls, Debbie Does Dallas and Bitch Slap.
New content will be uploaded regularly.
https://sfoasis.com/
https://www.facebook.com/sfoasis/
And be sure to keep an eye on Drollingers's own Facebook page for info on Sextitude, his dance class which streams Sundays at 1:30pm for the duration of the shutdown: https://www.facebook.com/darcydrollinger

Pillows
Glamamore's long-running Monday night party at Powerhouse can also be found at Twitch TV. The party is called Pillows and has been a staple of the bar for years and is currently being hosted by Mary Vice. It's better than Monday Night Football! Check it out every Monday at 9pm here: https://www.twitch.tv/cashmonetdrag

Quarant-Tea
One of the first local nightlife fundraisers, the Queer Nightlife Fund presents DJs spinning hours of music for your now possibly obsessive housecleaning activities.
https://www.twitch.tv/sfqueernightlifefund

Queerpowers.com
A new LGBTQ+ platform developed by two San Francisco queers on the first day of the Covid-19 quarantine. Live drag shows, queer house parties, political broadcasts and other LGBTQ content from all over the world are uploaded hourly. Founded and curated by former Google employee Katie Bush and former Apple employee Anders Howerton.
https://www.queerpowers.com/

Russell Deason's Happy Hour in Exile
The Bestie-winning pianist and cabaret singer brings his martini bar ambiance into your home; monthly (May 4) 5:30pm-7pm.
www.facebook.com

You Betta Work Comedy Fiesta (monthly)
Fresh from his second Besties win, ebullient comic Jesus U Betta Work hosts a group-chat comedy night on third Fridays, 7:30 P.M. Pacific Time. Join in the night, with their own Venmo links for tips.
https://www.facebook.com/events/492400244973819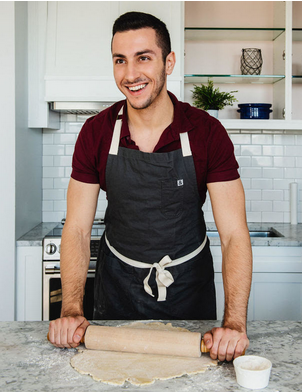 COMMUNITY
320 Festival
40 non-profit partners providing resources, Mindfulness Daybreaks, and live performances from artists including Lindsey Stirling, Kiiara, Chris Martin of Coldplay, Art Alexakis of Everclear, Justin Furstenfeld of Blue October, Echosmith, Elohim, Social House, Frank Zummo of Sum 41, Gnash, Badflower, Andy Frasco & the U.N., Dylan Dunlap, Julien-K, Moontower, Bruce Wiegner, Rouxx, Tatiana DeMaria, Aunty Social, Evaride, Blue Midnight, Holy Wars, Vaines, Atarah Valentine, X.ARI and Lauren Dair. Additional special appearances by Brandon Novak, Cassadee Pope, Dan Estrin of Hoobastank, Derek Sanders of Mayday Parade, Duff McKagan of Guns N Roses, Frank Turner, James Quick, Joe Sib, Keith Buckley, Morgan St. Jean, Mike Shinoda of Linkin Park, Jayden Panesso of Sylar, Yungblud and more will round out this year's line-up.
www.320festival.com


Castro Country Club's Virtual Gratitude Meeting and Check-in
Castro Country Club, the safe space for queers in recovery, will be holding virtual meetings on Sundays at 1 pm until they are able to reopen. The Zoom meeting room will open at 12:30 and the meeting room will remain open for at least 30 minutes thereafter for hanging out and fellowship.
https://www.facebook.com/pg/CastroCountryClub/events/
Join the Zoom meeting at
https://zoom.us/794362233 Meeting ID: 794 363 233

Daily Services at Grace Cathedral
Grace Cathedral, the welcoming and affirming Episcopalian congregation atop Nob Hill, will be holding online services weekday mornings at 9am and Sunday mornings at 11am. Grace is also hosting online Bible study and other events.
https://gracecathedral.org/

Reveal: A Queer Gatherette
Donation-based, multi-day offering of online retreats and workshops, with a diversity of experiences that offer queer perspectives and powerful practices for self-inquiry, self-expression, and self-connection.
https://www.facebook.com/events/633307743920092/

Shabbat Services With Congregation Shaar Zahav
During the Covid-19 shutdown Congregation Shaar Zahav, San Francisco's synagogue for LGBTQ Jews and friends, will stream their Shabbat (Sabbath) services via Zoom. Friday nights at 7:30 pm and Saturday mornings at 10 A.M.
https://shaarzahav.org/services/

Worship With Rev. Dr. Megan Rohrer
Rev. Dr. Megan Rohrer of Grace Lutheran Church, the first openly transgender pastor to be ordained in the Lutheran church, will be offering a variety of online services and events during the Covid-19 shutdown. For kids stuck at home there will be Kids Dance Parties on Zoom until May 1. Pastor Rohrer will also hold their Sunday services online via Facebook live at their Facebook page.
https://www.facebook.com/pg/meganrohrer/events/

Zoom Baking Classes
Join a variety of notable chefs for fun tutorials on baking. Fridays 10am PT/1pm ET. May 8, Challah Bake with Jake Cohen.
www.24sixlife.com/baking-zoom-room

Do you have an event to add? Email events@ebar.com

If you liked this article, help out our freelancers and staff, and keep the B.A.R. going in these tough times. For info, visit our IndieGoGo campaign.
Comments on Facebook