Arts Events Sept 5-12, 2019
Wednesday Sep 4, 2019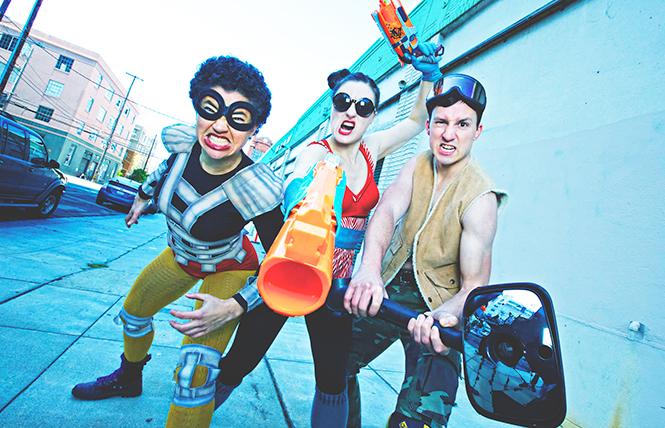 Fall into arts fables, fantasies and forecasts.


THURSDAY 5
Art Walk @ Castro District
Two-year anniversary of the tour of local art galleries and businesses that display artists; first Thursdays, 6pm-8pm. www.castroartwalk.com

Aunt Charlie's @ Tenderloin Museum
Multimedia exhibit about the historic Tenderloin drag bar, including Beautiful by Night: Photographs from Aunt Charlie's Lounge by James Hosking. Sept 5: reception for the new exhibit, Hot Boxx Girls, photos by Darwin Bell, 6pm-9pm. Sept 7 benefit reception 12pm-4pm: $20-$50. Sept 8: Tenderloin Pride Festival at Vicki Mar Lane. Exhibit thru Dec 1. 398 Eddy St. http://www.tenderloinmuseum.org/

Cityscape @ Creativity Explored
New exhibit of urban-themed works by artists with disabilities. Thru Sept 5. 3245 16th St. http://www.creativityexplored.org/

Classic and New Films @ Castro Theatre
Sept 4-9: Once Upon a Time...in Hollywood. Sept 7: Valley of the Dolls (12:15). Sept 8: Model Shop (12pm). Sept 10: Verotika (9pm) with director Glenn Danzig in-person. Sept 11: Toni Morrison: The Pieces I Am (3:45, 8pm) and Maiden (6pm). Sept 12: Downton Abbey sneak preview (7pm) and also Sept 19-26. $8-$16. 429 Castro St. http://www.castrotheatre.com/

King Crimson @ The Fox Oakland
The iconic progressive rock band performs, with most of the original members. $65-$150. 8pm. Also Sept. 6. 1805 Telegraph Ave., Oakland. http://thefoxoakland.com

Michelle Meow Show @ Commonwealth Club
Meow and cohost John Zipperer discuss LGBT issues with different prominent guests. Weekly, 12pm. 110 Embarcadero. www.commonwealthclub.org
Queer Asia, BearPad @ Strut
Queer Asia: Identity [re]defined, a group exhibit of Bay Area queer Asian artists' works. Also, Woof/Grrr, X/O, BearPad's exhibit of illustrated colorful gay erotica. Thru August. 470 Castro St. www.sfaf.org

Readings @ City Lights Bookstore
Sept 5, 7pm: Daniel Handler on his new novel Bottle Grove. Sept 8, 5pm: Underground Living with V Vale and Rudy Rucker. Sept 10, 7pm: Machine author Susan
Steinberg. Sept 11, 7pm: Savage Ecology: War and Geopolitics at the End of the World. Sept 12. 7pm: release of Father's Day by Matthew Zapruder and Little Glass Planet by Dobby Gibson. 261 Columbus Ave. www.citylights.com

San Francisco Symphony @ Davies Hall
Concert of works by Saint-Seans and Ravel $12 and up. 7:30pm. 201 Van Ness Ave. www.sfsymphony.org

The San Quentin Project @ BAM/PFA
Nigel Poor and the Men of San Quentin State Prison follows the evolution of artist Nigel Poor's (b. 1963) social art practice and her collaboration with the men incarcerated at San Quentin State Prison in Marin County; thru Nov. 17. Also, Strange, a Surrealist-inspired group exhibit of works by Goya, Magritte, Cidny Sherman, Jack Smith, and many others, thru Jan 5, 2020. 2155Center St. Berkeley. www.bampfa.org

SF Fringe Festival @ Exit Theatre
28th annual festival of short, funny and dramatic performances. Thru Sept 14. 156 Eddy St. www.sffringe.org

Star Trek Live! @ Oasis
The hilarious drag king/queen parody performance of a classic episode of the scifi TV series teleports back to SoMa, starring Leigh Crow (Capt. Kirk) and a crew of queens and kings. $27.50-$50. Thu-Sat 7pm. Thru Sept 21. 298 11th St. www.sfoasis.com

Wicked @ San Jose Center for the Performing Arts
Broadway San Jose presents the touring company of Winnie Holzman and Stephen Schwartz's megahit musical about Oz's rival witches, based on the Gregory Maguire novel. $62-$112. Tue-Thu 7:30pm. Fri & Sat 8pm. Sat 2pm, Sun 1pm & 6:30pm; thru Sept. 8. 255 South Almaden Blvd., San Jose. (online and in-person $25 lottery tickets available) www.broadwaysanjose.com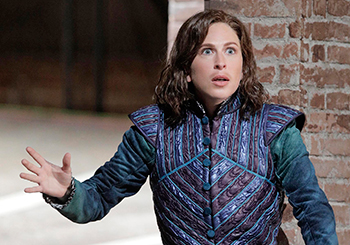 FRIDAY 6
The 39 Steps @ Mountain View Center for the Performing Arts
Patrick Barlow's theatrical spoof of the John Buchan book and Alfred Hitchcock film about devious British and Scottish spies gets a local production. $30-$100. Tue-Sat thru Sept 15. 500 Castro St., Mountain View. www.TheatreWorks.org

Anything Goes @ Hillbarn Theatre, Foster City
The 1987 fun nautical take on 1930s musicals gets a South Bay production. $37-$60. Thru Sept 15. 1285 East Hillsdale Blvd., Foster City. www.hillbarntheatre.org

Cabaret @ SF Playhouse
New local production of Kander & Ebb and Masteroff's classic musical based on the John Van Druten play and stories by Christopher Isherwood, set in Weimar Germany. $35-$125. Tue-Thu & Sun 7pm. Fri & Sat 8pm. Also Sat 3pm, Sun 2pm. Thru Sept. 14. 450 Post St. www.sfplayhouse.org

Circus Vargas @ Sonoma Marin Fairgrounds, Petaluma
The cute family-friendly animal-friendly circus of acrobats, clowns and trapeze artists returns for its fall tour. $15-$72. Thru Sept 8, 175 Fairgrounds Dr, Petaluma, then in San Jose and Sacramento. www.circusvargas.com

Events @ Manny's
Sept 6, 7:30pm: Soul Food for Thought Open Mic. Sept , 11am: Equality California Womxn Brunch. Sept 7, 6:30pm: Moms/Dads Comedy Show. Sept 8, 3pm: Polythene Pam, Mia Byrne, Eddie & The Heartbeats. Sept 8, 5pm: Smack Dab Open Mic. Sept 12, 5pm: Presidential Debate Watch. Free/$10 and up (donations). 3092 16th St. http://welcometomannys.com/

Exit Strategy @ Aurora Theatre, Berkeley
Performances of Ike Holter's play about teachers and students who fight the demolition of a beloved school building. $40-$70. Thru Sept. 29. 2081 Addison St., Berkeley. www.auroratheatre.org

A History of World War II @ The Marsh Berkeley
Theatre Rhinoceros' Artistic Director/playwright John Fisher's solo show about WWI stories, including a bungle plot to assassinate Hitler. $20-$100. Fri 8pm, Sat 5pm. Thru Sept. 7. 2120 Allston Way, Berkeley. www.themarsh.org
Justin Hall @ Strut
The local hunky comic artist and editor unveils Greetings From Dadville, his new collection of illustrations from a new comic book. 8pm-10pm. 470 Castro St. www.strutsf.org

Lino Tagliapietra @ Montague Gallery
Radiance, the acclaimed glass sculptor's exhibit of beautiful new works. Thru Sept 28. 445A Sutter St. www.montaguegallery.com

Little Shop of Horrors @ Cinnabar Theater, Petaluma
The beloved Alan Menken/Howard Ashman musical adaptation of the classic Roger Corman B-movie, about an alien carnivorous plant, gets a regional production. $30-$45. Thru Sept 22. 3333 Petaluma Blvd. www.cinnabartheater.org

Marsha Ambrosius @ Yoshi's Oakland
The platinum-selling British neo-soul singer-songwriter performs with her band at the stylish nightclub-restaurant. $44-$84. 8pm & 10pm. Sept 7, 7:30 & 9:30pm. 510 Embarcadero West, Oakland. www.yoshis.com

Natalie Douglas @ Feinstein's at the Nikko
The amazing vocalist performs her new concert, the Music of Roberta Flack (see interview in last week's issue). $40-$75 ($20 food/drink min.) 9pm. Also Sept. 7. Hotel Nikko, 222 Mason St. www.feinsteinssf.com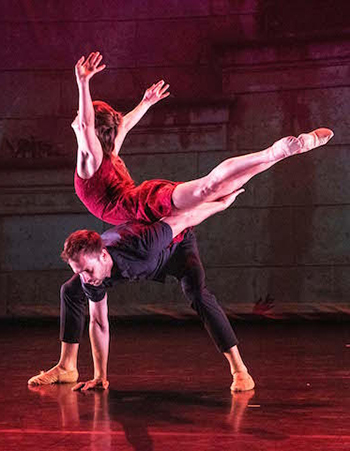 Older and Out @ North Berkeley Senior Center
Weekly group discussion about problems for elders in the LGBT community. 3:15pm. 1901 Hearst Ave., Berkeley. www.pacificcenter.org

Queer Yoga @ Love Story Yoga
All-level weekly classes in an LGBT space. $11. 6:30pm-7:30pm. 473 Valencia St. at 16th. http://www.lovestoryyoga.com/

Romeo & Juliet @ War Memorial Opera House
San Francisco Opera performs Charles Gounod's adaptation of Shakespeare's classic romantic tragedy. $31-$306. 8pm. Also Sept 13, 18, 21, 24, 29 & Oct 1. 301 Van Ness Ave. www.sfopera.com

Soulskin Dance @ Dance Mission Theater
The company premieres two contemporary ballets by Artistic Director Adrianna Thompson and Barbara Koch. $25-$30. Fri & Sat 8pm, Sun 5:30pm. 3316 24th St. www.soulskindance.org

Star Trek Live! @ Oasis
The hilarious drag king/queen parody performance of a classic episode of the scifi TV series teleports back to SoMa, starring Leigh Crow (Capt. Kirk) and a crew of queens and kings. $27.50-$50. Thu-Sat 7pm. Thru Sept 21. 298 11th St. www.sfoasis.com

Titus Andronicus @ La Val's Subterranean Theater, Berkeley
Shakespeare's violent bloody tragedy gets an intimate local production. $15-$25. Thu 7:30pm. Fri & Sat 8pm. Sun 7pm thru Sept 29. 1834 Euclid Ave., Berkeley. www.tituslunatico.bpt.me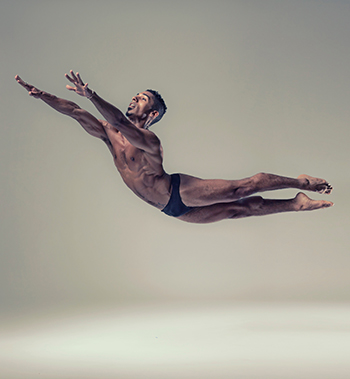 SATURDAY 7
Animation Exhibits @ Walt Disney Museum
Mickey Mouse: From Walt to the World (thru Jan 6), and other exhibits of animation art by the prolific studio's artists. 104 Montgomery St, The Presidio. $5-$25. 10am-6pm. Closed Tue. http://wdfmuseum.org/

Art & Wine Festival @ Downtown Mountain View
48th annual outdoor celebration of wine, food, arts and music. 11am-7pm. Also Sept. 8, 10am-6pm. Castro Street, Mountain View. www.mountainview.miramarevents.com

Beach Blanket Babylon @ Club Fugazi
The musical comedy revue celebrates its final year with fun lineup of political and pop culture icons, all in gigantic wigs. $25-$160. Beer/wine served; cash only; 21+, except where noted. Wed-Fri 8pm. Sat 6pm & 9pm. Sun 2pm & 5pm. 678 Beach Blanket Babylon Blvd. (Green St.). 421-4222. www.beachblanketbabylon.com

Billy Budd @ War Memorial Opera House
San Francisco Opera's production of Benjamin Britten's adaptation of the seafaring novel by Herman Melville. $30-$310. 7:30pm. Also Sept 12, 15, 17, 20, 22. 301 Van Ness Ave. www.sfopera.com

Black Choreographers Festival @ Malonga Casquelourd Center for the Arts, Oakland
Kendra Kimbrough Barnes, Gregory Dawson and Reginald Savage, and youth dance groups Frankie Lee Peterson III, New Style Motherlode, Oakland School for the Arts, On Demand, Sweat and Zaccho Youth Dance Company. $10-$25. 8pm. Also Sept 8, 3pm. 1428 Alice St., Oakland. www.bcfhereandnow.com

Brian Dettmer @ Nancy Toomey Fine Art
Exhibit of the artist's amazing carved book sculptures. opening receprtion, 5pm-7pm. Reg hours Tue-Fri 11am-5:30pm. Sat 11am-5pm. thru Oct. 12. 1275 Minnesota St. http://nancytoomeyfineart.com

The Chronicles of San Francisco @ SF MOMAt
The Chronicles of San Francisco, photo-muralist JR's interactive community giant group portrait; also, Don't! Photography and the Art of Mistakes; Far Out: Suits, Habs, and Labs for Outer Space; other exhibits of Modern art. Free/$25. Fri-Tue 10am-5pm; Thu 10am-9pm. 151 3rd St. www.sfmoma.org

Dancefar @ Herbst Theater
Fundraiser performance by members from numerous local dance companies, Benefit the International Rescue Committee and Gugulethu Ballet Project. $50, $250 and up. 7pm. 401 Van Ness Ave. www.dancefar.org

David King @ IS Fine Art and Design
The local artist's new beguiling collage/abstract works. 1100 Sutter St. http://ianstallings.com/

Exhibits @ Chabot Space & Science Museum, Oakland
Space, science and planetary exhibits, including planetarium shows and the Observatory; special nighttime events like meteor shower shows. Free-$18. 10000 Skyline Blvd., Oakland. www.chabotspace.org

Films @ BAM/PFA
Artistic and award-winning films, including international features, and documentaries about artists; ongoing. 2155 Center St., Berkeley. www.bampfa.org

The Flick @ Ashby Stage, Berkeley
Shotgun Players performs Annie Baker's Pulitzer Prize-winning 2014 drama/comedy about three people working in a cinema. $7-$40. Thru Sept 22. 1901 Ashby Ave., Berkeley. www.shotgunplayers.org

Hamilton @ Orpheum Theatre
The mega-hit Tony-winning Broadway hip hop musical revision of American Revolutionary-era history. $111-$686. Thru Sept 8. 1192 Market St. www.shnsf.com
K Flay @ The Fox Oakland
The dark-pop rising star ("Blood in the Cut") performs with her band. Houses and Your Smith open. $30 (plus optional "Ask me whatever the f#ck you want" VIP meet & greet). 8pm. 1807 Telegraph Ave., Oakland. http://thefoxoakland.com

LGBTQ Histories from the WWII Home Front @ Rosie the Riveter Visitor Education Center, Richmond
Park indoor exhibit that showcases the lives of historic LGBT people. Open daily 10am-5pm. 1414 Harbour Way South, Suite 3000, Richmond. www.nps.gov/rori/index.htm

Other Cinema @ ATA Gallery
Weekly screenings of wacky, unusual, short, documentary and animated films; free books, vinyl, VHS and wine. $7. 8:30pm. 992 Valencia St. www.othercinema.com

Pushing West: The Photography of Andrew J. Russell @ Oakland Museum
Historic photos of the Transcontinental Railroad's western expansion; thru September 2. Also, Mildred Howard's TAP: Investigation of Memory, a multimedia installation with themes of identity, church culture, gentrification, dance, and activism. Take Root: Oakland Grows Food, and other exhibits. Free/$15. 1000 Oak St. http://museumca.org/

Russian River Pride @ Downtown Guerneville
LGBT Pride events, including a daytime parade, and at various venues (Rainbow Cattle Club, Woods Resorts, R3 Hotel), with drag shows (A Gaylactic Celebration, 8pm at the R3 Hotel, with host Cockatielia, Heklina, the Starlettes of the Divashere: Miss Rahni NothingMore, Deana Dawn, Suppositori Spelling, and Kit Tapata.) and DJed dancing. www.russianriverpride.org

San Francisco Mime Troupe @ Bay Area Parks
The company celebrates its 60th anniversary and performs Treasure Island, an update on the classic tale, with a development/greed scandal as the story. Free/$20 donations; at Bay Area locales thru Sept 8. www.sfmt.org

Skate Night @ Church on 8 Wheels
Wheeled fun at the former Sacred Heart Church-turned disco roller skate party space, hosted by John D. Miles, the "Godfather of Skate," including Saturday's Black Rock night (Burning Man garb encouraged). 7pm-10pm. Sat afternoon sessions 1pm-2pm and 3pm-5pm. $10. Kids 12 and under $5. Skate rentals $5. 554 Fillmore St at Fell. www.churchof8wheels.com

That Don Reed Show @ The Marsh Berkeley
The acclaimed solo performer's show about dealing with racism in show business returns for an extended run. $20-$100. Sat 8:30pm, Sun 5:30pm. Thru Oct 13. 2120 Allston Way, Berkeley. www.themarsh.org

Titanic @ Alcazar Theater
42nd Street Moon's concert performance of the Stone/Yeston musical based on the tragic seaship, with 70 singers! $35-$45. 8pm. Sept 8, 3pm. 650 Geary St. www.42ndstmoon.org

Walk in Beauty @ Marin Center
Group art exhibit of local landscapes and wildlife paintings; thru Oct. 10. Also, Tricia George wildlife paintings (thru Oct. 10). 10 Ave. of the Flags, san rafael. www.marincenter.org

Wild SF Walking Tours @ Citywide
Enjoy weekly informed tours of various parts of San Francisco, from Chinatown to the Haight, and a 'radical' and political-themed LGBT-inclusive tour. Various dates and times. $15-$25. www.wildsftours.com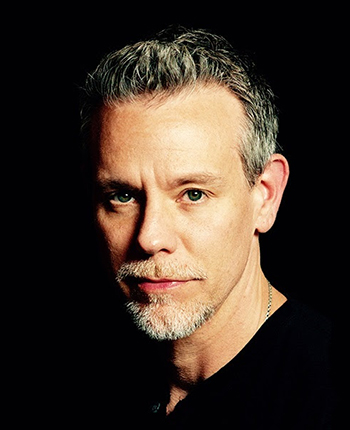 SUNDAY 8
Adam Pascal @ Lesher Arts Center, Walnut Creek
The musical theatre actor performs songs and stories from Broadway shows he's performed in (Rent, Chicago, Aida, Memphis, Something Rotten!, and Pretty Woman.), plus a Q&A session. $71. 7:30pm. 1601 Civic Drive. Walnut Creek. www.lesherartscenter.org

Cruisin' the Fossil Coastline @ Oakland Museum
Cruisin' the Fossil Coastline, Ray Troll's colorful illustrations paired with paleontologist Kirk Johnson's research. Also, Take Root: Oakland Grows Food and other exhibits. Free/$15. 1000 Oak St. http://museumca.org/

Early Rubens @ Legion of Honor
Exhibit of epic massive paintings of biblical and mythical subjects by Peter Paul Rubens; Thru Sept. 8. Also, Strange Days: Dada, Surrealism, and the Book (July 20-Nov 10), and other beautiful exhibits of classical and modern art. Free/$30. Lincoln Park, 100 34th Ave. https://legionofhonor.famsf.org/

Ecstatic Dance @ Sacred Heart Church
Weekly group freeform dance with a spiritual flavor at the former church-turned event space. $15. 9am-12pm. Also Wed. and Fridays in Oakland and Fairfax. 554 Fillmore St. www.ecstaticdance.org

Ed Hardy: Deeper Than Skin @ de Young Museum
First museum retrospective of the renowned California tattoo artist (thru Oct. 6). Also, Ana Prvac Ki: Detour (thru Sept 29), Specters of Disruption (thru Nov 10) and exhibits of Modern and historic art, including embroidery, Maori portraits and installations. Free/$28. 50 Hagiwara Tea Garden Drive, Golden Gate Park. www.famsf.org

Expedition Reef @ California Academy of Sciences
Exhibits and planetarium shows with various live, interactive and installed exhibits about animals, plants and the earth; Skin, a multi-species hands-on exhibit; Deep Reefs, Giants of Land and Sea, Gems and Minerals, and more. $20-$35. Mon-Sat 9:30am-5pm. Sun 11am-5pm. 55 Music Concourse Drive, Golden Gate Park. 379-8000. www.calacademy.org

Floral Exhibits @ SF Botanical Garden
Visit the lush gardens with displays of trees, flowers and shrubs from around the world, including the annual Magnolia bloom. Monthly plant sales, plus art exhibits and gift shop; free entry with SF proof of residency. $5-$10 for others. 7:30am-closing. 9th Ave at Lincoln Way. https://sfbotanicalgarden.org/

Gina Yashere @ Freight & Salvage, Berkeley
The insightful British lesbian comic performs, with Sampson McCormick, Karinda Dobbins, Lisa Geduldig. See interview in this issue. $25-$30. 7pm. 2020 Addison St., Berkeley. www.ginayashere.com www.thefreight.org
Oakland Pride @ Downtown Oakland
Large gathering with live and dJed music, community booths, food, drinks and more. Several events preceding the rally at the Oakland LGBTQ Community Center (3207 Lakeshore Drive www.oaklandlgbtqcenter.org/anniversary-pride ) Pride events on Broadway at 14th to 20th
Sts. https://oaklandpride.org/

Opera in the Park @ Robin Williams Meadow
Enjoy a free concert of excerpts from SF Opera's upcoming season, plus classic favorites. Free 1:30pm. golden gate Park. https://sfopera.com

Plant Exhibits @ Conservatory of Flowers
Artfully arranged plant and floral exhibits; special evening events and parties. 100 John F. Kennedy Drive, Golden Gate Park. https://conservatoryofflowers.org

Queer Tango @ Finnish Hall, Berkeley
Same-sex partner tango dancing, including lessons for newbies, food and drinks. $5-$10. 3:30pm-6:30pm. 1970 Chestnut St, Berkeley. www.finnishhall.org

Really Funny Comedians @ Cobb's Comdy Club
...who happen to be women, with Irene Tu, Sandy Stec, Natasha Muse, and host Chelsea Bearce. $20-$25. 7:30pm. 915 ColumbusAve. www.cobbscomedy.com

Smack Dab @ Manny's
Queer open mic reading and music show, with featured performer Isaac Fellman. 5pm. 3092 16th St. http://welcometomannys.com/

Sprightly @ SF Public Library
Weekly hangout for LGBTQ youth, with crafts, snacks and activities. 12:30pm-2:30pm. James C. Hormel Center, 3rd floor, 100 Larkin St. www.sfpl.org

The Teen Age @ Cartoon Museum
Summer exhibition, The Teen Age: Youth Culture in Comics. Also, Surfside Girls, original work from book illustrator Kim Dwinell; other ongoing exhibits. Free-$10. 11am-5pm, except Wed. 781 Beach St. www.cartoonart.org

Various Exhibits @ Asian Art Museum
Contemporary works by Tanabe Chikuunsai IV, Kim Heecheon and Liu Jianhua; and exhibits of historic sculptures, prints and antiquities. Sunday café specialties from $7-$16. Free-$20. Tue-Sun 10am-5pm. 200 Larkin St. http://www.asianart.org/

Various Exhibits @ Treasure Island Museum
Collections of historic Golden Gate Exposition photos and memorabilia, military ephemera and more. Building One, Treasure Island, One Avenue of the Palms. www.treasureislandmuseum.org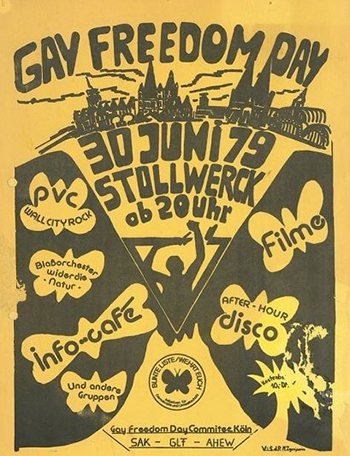 MONDAY 9
The Princess and the Porn Star @ Strut
Staged reading of Kirk Shimano's one-act play by Left Coast Theatre Company. Free, 7pm. 470 Castro St. www.strutsf.org

Queer as German Folk @ SF Public Library
Exhibit of ephemera and memorabilia about Stonewall rebellion commemorations in Germany and worldwide; additional exhibit also at Eureka Valley Branch, 1 Jose Sarria Court at 16th; both thru Sept 26. 100 Larkin St. www.sfpl.org

Various Exhibits @ NIAD Art Center, Richmond
Exhibits of art by visiting professionals, and art made by developmentally disabled people. Mon-Fri 10am-4pm. 551 23rd St., Richmond. (510) 620-0290. www.niadart.org

We Are More @ California Humanities, Oakland
Exhibit of art by four queer comic artists; Ajuan Mance, Breena Nuñez, Lawrence Lindell, and Trinidad Escobar. Thru Sept. 538 9th St. Suite 210. Oakland. www.calhum.org

William Blake in Color @ William Blake Gallery
Exhibit of classic plates in the new gallery of historic art by the 18th- and 19th-century poet and illustrator. Mon-Fri 10am-5pm. Sat 11am-5pm. 49 Geary St. #205. www.williamblakegallery.com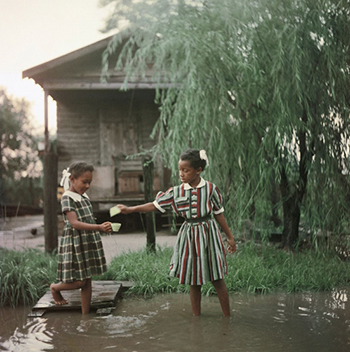 TUESDAY 10
Dave Matthews Band @ Chase Center
The folk-rock superstar and his band perform. $50-$115. 8pm. 500 Terry A Francois Blvd. www.apeconcerts.com

Off the Wall @ Mission Cultural Center
Exhibit and sale of historic Mission Grafica Printmaking Studio's decades of posters and prints; main Gallery, thru Sept. 20. 2868 Mission St. www.missionculturalcenter.org

Tony Bennett @ The Fox Oakland
The legendary pop-jazz singer performs a concert of classics with his daughter, Antonia Bennett. $60-$160. 8pm. 1807 Telegraph Ave., Oakland. http://thefoxoakland.com

Various Exhibits @ The Beat Museum
Enjoy exhibits, a bookstore and gift shop that celebrates the era of 'Beatnik' literature (Jack Kerouac, Allen Ginsberg, William S. Burroughs, etc.), with frequent readings, walking tours and other events in North Beach. $5-$8. Daily 10am-7pm. 540 Broadway www.kerouac.com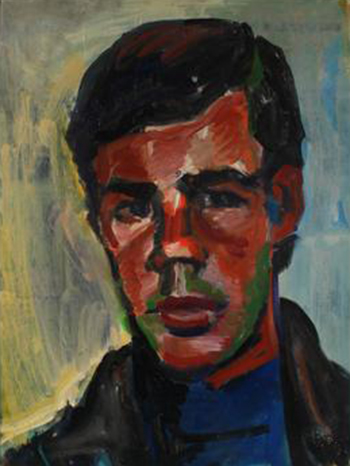 WEDNESDAY 11
4 Waves @ SOMArts Cultural Center
40 Performances for the Hole, a speed-performance night with various companies and solo artists performing two-minutes works, with host Rhodessa Jones. 6pm-10pm. 934 Brannan st. www.somarts.org

Africa State of Mind @ MOAD
Traveling exhibit curated by Ekow Eshun includes 16 artists' works focusing on the diea of 'Africanness.' Also, The Sacred Star of Isis and Other Stories, photos by Adama Delphine Fawundo; also Rashaad Newsome's Stop Playing in My Face!, a Black queer multimedia installation. Free/$10. Both thru Nov. 15. 685 Mission St. www.moadsf.org

Cabaret Karaoke @ Feinstein's at the Nikko
Dick Bright MCs the new weekly karaoke night at the elegant nightclub. $12-$15. ($20 food/drink min.). thru Sept. 25. Hotel Nikko, 222 Mason St. www.feinsteinssf.com

Interior/Exterior @ Museum of Craft & Design
Group exhibit of works curated by Ariel Zaccheo; also, Dead Nuts: a search for the ultimate machined object, curated by David Cole; both thru Dec. 1. Cocktails and artis chats, plus hands-on workshops (Aug 15, 6pm-9pm). 2569 3rd St. https://sfmcd.org

Naked Men's Sketch @ Eros
Get naked and take turns modeling at the sex club's popular weekly event. Donations/no entrance fee. 7pm-9pm. 2051 Market St. www.erossf.com

Rebeca Garcia-Gonzalez @ Sanchez Contemporary Gallery, Oakland
Exhibit of the artist's portraits of Puerto Rican Resilience. 1951 Telegraph Ave., Oakland. http://www.sanchezcontemporary.com/

Richard Caldwell Brewer @ Lost Art Salon
Exhibit of works by the late gay artist (1923-2014). Mon-Sat 10am-5:30pm. 245 South Van Ness Ave., #303. https://lostartsalon.com/

Sherry Vine @ Oasis
Hollywood & Vine, the dryly campy drag singer-comic's new saucy solo show, includes song parodies of Madonna, Tina Turner, Whitney Houston and more. $20-$40. 7pm. 298 11th St. www.sherryvine.com www.sfoasis.com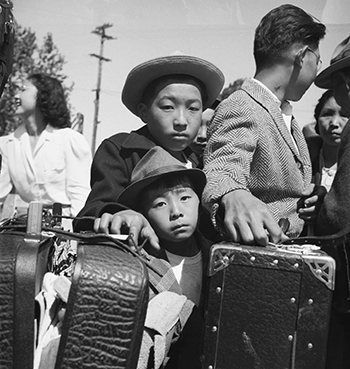 THURSDAY 12
Annabeth Rosen @ Contemporary Jewish Museum
Annabeth Rosen: Fired, Broken, Gathered, Heaped, an exhibit of works by the Californian sculptor; thru Jan 19. Other exhibits, too. Free/$17. 736 Mission St. https://thecjm.org/

Chosen Familias @ GLBT History Museum
Queering Familias: Building Latinx Resilience & Hope, a panel discussion, 7pm, in conjunction with the exhibit Chosen Familias: Bay Area LGBTQ Latinx Stories. Also, The Mayor of Folsom Street: Alan Selby's Legacy, an exhibit of the leather culture pioneer. 4127 18th St. www.glbthistory.org

Comedy Night @ Ashkenaz, Berkeley
Keith Lowell Jensen, Priyanka Wali, Victor Pacheco, and Lisa Geduldig will make you laugh, guaranteed. $15-$20. 8pm. 1317 San Pablo Ave., Berkeley. www.ashkenaz.com

Exclusion @ Presidio Officers Club
Exhibit documenting the Presidio's Japanese-American incarceration during World War II; other exhibits show the history of the former military base and the SF peninsula. Free, Tue-Sun 10am-5pm; extended thru June 2020. 50 Maraga Ave. https://www.presidio.gov/officers-club/exhibitions/

The Great Wave @ Berkeley Repertory
U.S. premiere of Francis Turnly's drama about Asian family members separated by an ocean. $30-$81. thru Oct 27. 2015 Addison St., Berkeley. www.berkeleyrep.org

Morgxn @ Rickshaw Stop
Stylish pop from the LA singer, with Castelcomer and Sumif also performing (see article in this week's issue). $15-$17. 7pm. 155 Fell St. http://morgxn.com/ www.rickshawstop.com

Mugwumpin, Mabel Valdiviezo with Travis Bennett @ CounterPulse
The Looking Glass Self and Metemorphosis: Phase 1 are performed by the two energetic performance ensembles. Free/$30. Thu-Sat 8pm, thru Sept 21. 80 Turk St. http://counterpulse.org

Noches de Poetas @ Strut
QTPOC poetry night. Free, 7pm. 470 Castro St. www.strutsf.org

Squeeze @ The Fox Oakland
Legendary UK pop-rock band performs. $50-$70. 8pm. 1807 Telegraph Ave., Oakland. http://thefoxoakland.com

Then They Came For Me @ Futures Without Violence
Incarceration of Japanese Americans During WWII and the Demise of Civil Liberties, a touring multimedia exhibit documenting the terrifying period in U.S. history when the government scapegoated and imprisoned thousands of people of Japanese ancestry, including photographs by Dorothea Lange and Ansel Adams, alongside works by incarcerated Japanese American artists Toyo Miyatake and Miné Okubo. Free. Wed-Sun 10am-6pm. Talks and events thru the exhibit's run. Extended thru Sept 1. 100 Montgomery St. https://thentheycame.org/

Various Events @ Oakland LGBTQ Center
Social events and meetings at the new LGBTQ center include film screenings and workshops, including Bruthas Rising, trans men of color meetings, 4th Tuesdays, 6:30pm. Film screenings, 4th Saturdays, 7:30pm. Game nights, Fridays 7:30pm-11pm. Vogue sessions, first Saturdays. 3207 Lakeshore Ave. Oakland. https://www.oaklandlgbtqcenter.org/

Who's Your Mami Comedy @ Brava Theatre
Chey Bell headlines the new monthly comedy night, produced by Marga Gomez; with Baruch Porras-Hernandez, Dhaya Lakshminarayanan, Emily Van Dyke and Kristee Ono. $10-$15. 8pm. 2773 24th St. www.brava.org


To submit event listings, email events@ebar.com
Deadline is each Thursday, a week before publication.
Comments on Facebook