Arts Events March 7-14 2019
Wednesday Mar 6, 2019
Quality control involves seeing and witnessing great art, so you can share it with others. This week, we've got arts events in quantity and quality.


THURSDAY 7
American Hero @ Custom Made Theatre
Bess Wohl's comedy about life, liberty and the pursuit of sandwiches. $20-$45. Thu-Sat 8pm, Sat 2pm, thru April 6. 533 Sutter St. www.custommade.org

Billy Idol & Steve Stevens @ Palace of Fine Arts
The '80s rocker performs an 'unplugged' concert of his music. $80. 8pm. Also Mar. 8. 3601 Lyon St. http://apeconcerts.com

Border People @ The Marsh
Dan Hoyle's new solo show embodies multiple characters based around the U.S./Mexico border wall controversies; extended thru April 27. $25-$100. Thu & Fri 8pm, Sat 5pm. 1062 Valencia St. www.themarsh.org

Classic and New Films @ Castro Theatre
Mar. 6 & 7: Green Book (3pm, 5:45, 8:30). March 8-14: Berlin & Beyond Film Festival (www.BerlinBeyond.com). Mar. 11: Marvel's Spider-Man: Into the Spider-Verse (6:30) and Black Panther (8:40). Mar. 12: If Beale Street Could Talk (6:30) and The Favourite (8:40). Mar. 13: The Umbrellas of Cherbourg (7pm) and The Thomas Crown Affair, 1968 version (5pm, 8:45). Mar. 14 & 15: Mary Poppins Returns (3pm, 5:30, 8pm). $8-$11. 429 Castro St. http://www.castrotheatre.com/

Events @ GLBT History Museum
Mar. 7: Flashing After Dark: Queer Nightlife Photography Then and Now, a panel discussion with Melissa Hawkins and other photographers. Both $5, 7pm-9pm. Also, SoMa Nights: 1980s-1990s Queer Club Photography, an exhibit of prints by prolific photographer Melissa Hawkins. Also, Two-Spirit Voices: Returning to the Circle, a Native American queer exhibit of the Bay Area organization on its 20th anniversary, including the annual Two-Spirit Powwow organized by BAAITS, indigenous medicine and responses to HIV/AIDS, and Two-Spirit meaning within indigenous communities. $5. 4127 18th St. www.glbthistory.org

Events @ Manny's
Mar 7, 6:30pm: Ai-Jen Poo, director of the National Domestic Workers Alliance. 3092 16th St. https://welcometomannys.com/

The Great Leap @ Geary Theatre
BD Wong stars in Lauren Yee's sports drama about a Chinese basketball star, with American values tested (Out With A.C.T. after-party March 19). $15-$110. Thru Mar. 31. 415 Geary St. www.act-sf.org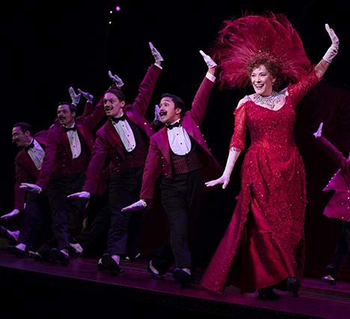 Hello, Dolly! @ Golden Gate Theatre
The vintage musical about a matchmaker stars Betty Buckley in the new touring production. $56-$226. Thru March 17. 1 Taylor St. at Market. www.shnsf.com

Ian Harvie @ Punch Line Comedy Club
The popular trans comic performs for a four-night residency. $20-$23 (2-drink min.). 8pm. nightly thru Mar 9. 444 Battery St. www.punchlinecomedyclub.com

Lesbians Who Tech @ Citywide
Annual conference of multiple business and social events for women in technology. https://lesbianswhotech.org/sanfrancisco2019/

Michelle Meow Show @ Commonwealth Club
Meow and cohost John Zipperer discuss LGBT issues with different prominent guests. Weekly, 12pm. 110 Embarcadero. www.commonwealthclub.org

Mimi Fox @ Freight & Salvage, Berkeley
CD release concert with the folk 12-strong guitarist. $20-$24. 8pm. 1111 Addison St. https://www.mimifoxguitar.com/ https://www.thefreight.org

Nevertheless @ Z Space
Kaneisee Collective and Cat Call Choir perform 17 vignettes about feminism, politics, gender-based harassment and more. $25-$40. Thru March 10. 450 Florida St. http://www.zspace.org

ODC/Dance @ YBCA
The acclaimed local dance company performs the world premiere of Kate Weare and Brenda Way's World's on Fire. $30-$80. Thru March 10 (March 8 gala dinner/fundraiser $150-$600). 700 Howard St. www.odc.dance

Readings @ City Lights Bookstore
Mar. 7: Oscar Villalon on her book, Foursome: Alfred Stieglitz, Georgia O'Keeffe, Paul Strand, Rebecca Salsbury. 7pm. 261 Columbus Ave. www.citylights.com

San Francisco Ballet @ War Memorial Opera House
Program 8: Shostakovich Trilogy. Special NiteOut post-show party with LGBT patrons and performers (Mar. 29 & April 19). $64-$325. 8pm. 301 Van Ness Ave. www.sfballet.org/niteout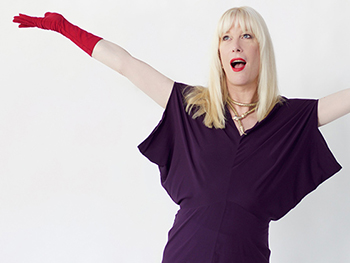 FRIDAY 8
Actually @ Aurora Theatre, Berkeley
Anna Ziegler's new play dives into race, gender and sex on college campuses. (previews; opens March 14). $ 35-$70. Tue, Wed, Sun 7pm, Thu-Sat 8pm. Sun 2pm, thru May 5. 2081 Addison St., Berkeley. www.AuroraTheatre.org

Between Beauty & Horror @ The Lab
Oakland-based artist Leila Weefur and art critic Elena Gross will be doing a lecture-performance and book release in conjunction with Weefur's show at Aggregate Space Gallery. 7:30pm. 2948 16th St. www.thelab.org

Every Day Alice @ PianoFight
Utopia Theatre Project's production of Anne Yumi Kobori's modern take on Alice in Wonderland and Peter Pan as a couple. $12-$35. 7pm. Thru Mar. 9. 144 Taylor St. http://www.utopiatheatreproject.com/

Hamilton @ Orpheum Theatre
The mega-hit Tony-winning Broadway hip hop musical revision of American Revolutionary-era history. $111-$686. Thru Sept 8. 1192 Market St. www.shnsf.com

Justin Vivian Bond @ Bing Studio, Stanford University
The award-winning chanteuse returns home (sort of) for two nights of concerts, with pianist Matt Ray. $40. 7pm. Also March 9, 9pm. 327 Lasuen St., Stanford. https://live.stanford.edu/

Mapplethorpe @ Cinemas
Matt Smith stars as the gay photographer. https://www.landmarktheatres.com/san-francisco/film-info/mapplethorpe

Maranda Barry, Constantz & Rosen @ SAFEHouse Arts
Duo dance concert with Barry, AnnaLise Constantz and Chloe Rosen. $15. 8pm. Also March 9. 145 Eddy St. http://www.safehousearts.org/

Marilyn Maye @ Feinstein's at the Nikko
The cabaret legend performs a concert of favorite songs. $65-$95 ($20 food/drink min). 8pm. Also Mar. 9. Hotel Nikko, 222 Mason St. www.feinsteinsatthenikko.com

Metamorphosis @ Berkeley Rep
Mary Zimmerman's award-winning modern adaptation of Ovid's iconic mythological story collection returns in a new co-production with The Guthrie Theatre. $28-$115. Thru Mar 10. 2015 Addison St., Berkeley. www.berkeleyrep.org

Mother Lear @ 4th Street Theater, Berkeley
We Player's intimate small cast 50-minute version of Shakespeare's King Lear. $5-$40. 8pm. Thru Mar. 16. 2020 4th st., Berkeley. http://www.weplayers.org

Older and Out @ North Berkeley Senior Center
Weekly group discussion about problems for elders in the LGBT community. 3:15pm. 1901 Hearst Ave., Berkeley. www.pacificcenter.org

Peter Murphy @ The Chapel
The former Bauhaus frontman performs a series of full-album concerts, David Bowie tributes, and intimate acoustic sets. $33-$175 (VIP). Thru Mar. 27. 777 Valencia St. www.thechapelsf.com

Queer Yoga @ Love Story Yoga
All-level weekly classes in an LGBT space. $11. 6:30pm-7:30pm. 473 Valencia St. at 16th. http://www.lovestoryyoga.com/

Steve @ New Conservatory Theatre Center
Mark Gerrard's biting comedy about older gay couples dealing with infidelity and other situations. $20-$45. Wed-Sat 8pm. Sun 3pm. Thru March 31. 25 Van Ness Ave., lower level. www.nctcsf.org

West Side Story @ Berkeley Playhouse
Leonard Bernstein, Arthur Laurents, Jerome Robbins and Steven Sondheim's classic urban musical is performed by the East Bay company. $20-$45; thru Mar. 17. 2640 College Ave., Berkeley. www.berkeleyplayhouse.org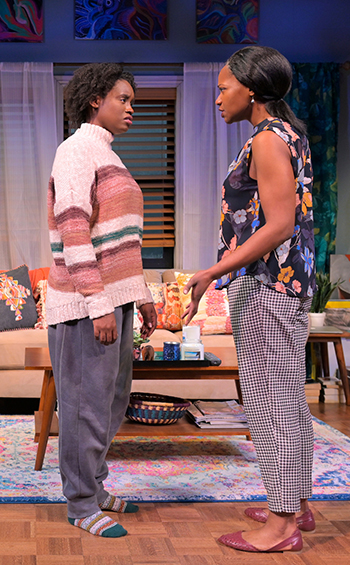 SATURDAY 9
Animation Exhibits @ Walt Disney Museum
Exhibit of animation art by the prolific artists. 104 Montgomery St, The Presidio. $5-$25. 10am-6pm. Closed Tue. http://wdfmuseum.org/

Beach Blanket Babylon @ Club Fugazi
The musical comedy revue celebrates its 45th year with an ever-changing lineup of political and pop culture icons, all in gigantic wigs. $25-$160. Beer/wine served; cash only; 21+, except where noted. Wed-Fri 8pm. Sat 6pm & 9pm. Sun 2pm & 5pm. 678 Beach Blanket Babylon Blvd. (Green St.). 421-4222. www.beachblanketbabylon.com

Black Choreographers Festival
@ Laney College, Oakland
African American dances performed by several companies. Mar. 9-10 at Laney College Theater, Oakland. www.bcfhereandnow.com

DIRT Festival @ Dance Mission Theater
Dance In Revolt(ing) Times, the fourth annual political dance concert, with Tigre Bailando, Danza Puerto Rico, Patrick Makuakane / Na Lei Hulu I Ka Wekiu (Saturday only), Boomshake Music (Sunday only), Yayoi Kambara and Dancers, Sammay Dizon and Halau Kawainuhi, Hien Huynh and Primera Generación. $20-$30. 8pm. Also Mar. 10. Mar. 16 & 17, 8pm/7pm, 2pm (different program, listing next week). 3316 24th St. www.dancemissiontheater.com

Films @ BAM/PFA
Artistic and award-winning films, including international features, and documentaries about artists; ongoing. 2155 Center St., Berkeley. www.bampfa.org

Fiorello @ Gateway Theatre
42nd Street Moon's production of the musical about NYC mayor LaGuardia. $30-$75. Thru Mar. 17. 215 Jackson St. www.42ndstmoon.org

Forever, a Moment: Black Meditations on Time and Space @ SOMArts
Group exhibit; curators Yetunde Olagbaju and Kevin Bernard Moultrie Daye feature 15 Bay Area artists who explore Black identity. Thru April 6. 934 Brannan St. www.somarts.org

Her Portmanteau @ Strand Theatre
Nigerian playwright Mfoniso Udofia's Ufot Family Cycle is performed thru Mar. 31 at 1127 Market St., and In Old Age at the Magic Theatre, 2 Marina Blvd, Mar. 27-April 21. $40-$100. www.ufotplays-sf.com

A History of World War II @ The Marsh
Prolific playwright and director John Fisher's new solo show's subtitled The D-Day Invasion to the Fall of Berlin. $20-$100. Thu 8pm, Sat 8:30pm. Extended thru March 9. 1062 Valencia St. www.themarshsf.com

Irish Comedy Fest @ Bay Area Venues
Shows with U.S. Irish comics. March 8 at The Battery Club SF March 9 in Oaakland, elsewhere thru March 17, St. Patrick's Day at Cobb's Comedy Club, SF. http://realirishcomedytour.com/

LGBTQ Histories from the WWII Home Front
@ Rosie the Riveter Visitor Education Center, Richmond
Park indoor exhibit that showcases the lives of historic LGBT people. Open daily 10am-5pm. 1414 Harbour Way South, Suite 3000, Richmond. https://www.nps.gov/rori/index.htm

Many Voices, One Art @ Calvary Presbyterian Church
Fourth annual day-long series of concerts and workshops hosted by San Francisco Bach Choir, with many vocal groups performing Bach, gospel, Mozart, Yiddish songs and other genres; participate (register online) or listen. Free. 10am-4pm. 2515 Fillmore St. www.sfbach.org

Other Cinema @ ATA Gallery
Weekly screenings of wacky, unusual, short, documentary and animated films; free books, vinyl, VHS and wine. $7. 8:30pm. 992 Valencia St. www.othercinema.com

ShadowLight Theatre
Wayang Bali: an evening of Balinese Shadow Play, with live Gamelan musical accompaniment. $20-$25. 8pm. 2097 Turk st. www.SFLiveArts.org

Skate Night @ Church on 8 Wheels
Wheeled fun at the former Sacred Heart Church-turned disco roller skate party space, hosted by John D. Miles, the "Godfather of Skate," including Saturday's Black Rock night (Burning Man garb encouraged). 7pm-10pm. Sat afternoon sessions 1pm-2pm and 3pm-5pm. $10. Kids 12 and under $5. Skate rentals $5. 554 Fillmore St at Fell. www.churchof8wheels.com

That Don Reed Show @ The Marsh Berkeley
The acclaimed local playwright/performer returns with his hit solo show that takes on Black stereotypes and show business bias. $20-$100. Sat 8:30pm, Sun 5:30pm; extended thru April 28. 2120 Allston Way, Berkeley. www.themarsh.org

To Be Free Festival @ CounterPulse
Performances, workshops, installations and other events at the innovative performance space. Thru Mar. 17. 80 Turk St. http://counterpulse.org

Various Exhibits @ NIAD Art Center, Richmond
Exhibits of art by visiting professionals, and art made by developmentally disabled people. Mon-Fri 10am-4pm. 551 23rd St., Richmond. (510) 620-0290. www.niadart.org

Violet @ Alcazar Theater
Bay Area Musicals' new production of Jeanine Tesori and Brian Crawley's Tony-nominated musical about a young women's spiritual cross-country journey. $35-$65. Thru Mar. 17. 650 Geary St. www.bamsf.org

The Who and the What @ Marin Theatre, Mill Valley
Pulitzer Prize-winning playwright Ayad Akhtar's funny new play about identity, religion and the contradictions that make us who we are. $12-$52. Thru March 24. 397 Miller Ave., Mill Valley. www.marintheatre.org

Wild SF Walking Tours @ Citywide
Enjoy weekly informed tours of various parts of San Francisco, from Chinatown to the Haight, and a 'radical' and political-themed LGBT-inclusive tour. Various dates and times. $15-$25. www.wildsftours.com

Wonderland @ Berkeley City Club
Gary Graves's dark comedy mixes Kafka and Alice in Wonderland. $15-$38. Thu & Fri 8pm, Sat 7pm, Sun 5pm, thru Mar 17. 2315 Durant Ave., Berkeley. www.centralworks.org

Writers With Drinks @ Make Out Room
Authors and alcohol night with storytelling by Josiah Luis Alderete, Kyle Thomas Smith, host Charlie Jane Anders. $10-$20. 7pm-9:30pm. 3225 22nd St. http://www.makeoutroom.com/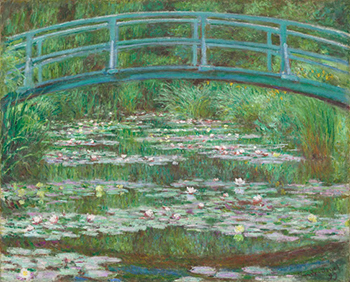 SUNDAY 10
Cruisin' the Fossil Coastline
@ Oakland Museum
Cruisin' the Fossil Coastline, Ray Troll's colorful illustrations paired with paleontologist Kirk Johnson's research. Also, Take Root: Oakland Grows Food and other exhibits. Friday night events 5pm-9pm. Free/$15. 1000 Oak St. http://museumca.org

Ecstatic Dance @ Sacred Heart Church
Weekly group freeform dance with a spiritual flavor at the former church-turned event space. $15. 9am-12pm. Also Wed. and Fridays in Oakland and Fairfax. 554 Fillmore St. www.ecstaticdance.org

Expedition Reef @ California Academy of Sciences
Exhibits and planetarium shows with various live, interactive and installed exhibits about animals, plants and the earth; Deep Reefs, Giants of Land and Sea, Gems and Minerals, and more. $20-$35. Mon-Sat 9:30am-5pm. Sun 11am-5pm. 55 Music Concourse Drive, Golden Gate Park. 379-8000. www.calacademy.org

Kitka @ First Congregational Church, Oakland
The acclaimed women's vocal ensemble's 40th anniversary concert performs stirring eastern European folk songs with veteran members. $20-$40. 7:30pm. 2501 Harrison St., Oakland. www.kitka.org

Magnificent Magnolias @ SF Botanical Garden
Visit the lush gardens with displays of trees, flowers and shrubs from around the world, including the annual Magnolia bloom. Monthly plant sales, plus art exhibits and gift shop; free entry with SF proof of residency. $5-$10 for others. 7:30am-closing. 9th Ave at Lincoln Way. https://sfbotanicalgarden.org/

Marks in Time @ Marin Center
Exhibit of the work of tattoo artists; thru May 31. 10 Ave of the Flags, San Rafael. www.marincounty.org

Monet: The Late Years @ de Young Museum
New exhibit of the French Impressionist's great later works, including "Water Lilies" - thru May 27. Also, Gaugin: A Spiritual Journey, an exhibit of the French painter's Tahitian paintings, and works by artists who influenced him. Thru April 7. Also, modern and historic art, including embroidery, Maori portraits and installations. Free/$15. 50 Hagiwara Tea Garden Drive, Golden Gate Park. www.famsf.org

Plant Exhibits @ Conservatory of Flowers
Artfully arranged plant and floral exhibits. 100 John F. Kennedy Drive, Golden Gate Park. https://conservatoryofflowers.org

Queer Tango @ Finnish Hall, Berkeley
Same-sex partner tango dancing, including lessons for newbies, food and drinks. $5-$10. 3:30pm-6:30pm. 1970 Chestnut St, Berkeley. www.finnishhall.org

Sprightly @ SF Public Library
Weekly hangout for LGBTQ youth, with crafts, snacks and activities. 12:30pm-2:30pm. James C. Hormel Center, 3rd floor, 100 Larkin St. www.sfpl.org

TWRP, Planet Booty @ Cornerstone, Berkeley
Space rock and groovy sexy funk from Canadian and Oakland bands that each put on a great show. $14. 7:30pm-12am. 2367 Shattuck Ave., Berkeley. http://www.twrpband.com/ https://www.cornerstoneberkeley.com/

Vanessa Bousay @ Martuni's
The elegant chanteuse performs Irish Eyes, a concert of Celtic-inspired songs, with pianist Tom Shaw. $15. 7pm. 4 Valencia St. http://vanessabousay.com/

Various Exhibits @ Chabot Space & Science Museum, Oakland
Space, science and planetary exhibits, including planetarium shows and the Observatory; special nighttime events like meteor shower shows. Free-$18. 10000 Skyline Blvd., Oakland. www.chabotspace.org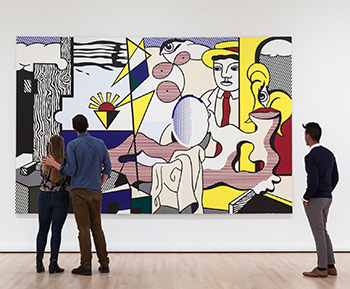 MONDAY 11
Modern Art @ SF MOMA
Wayne Thiebaud, Etel Adnan, Alexander Calder, Donald Judd, Louise Bourgeois and many classic Modern works. The Sea Ranch: Architecture, Envioronment and Idealism (thru April 28). Vija Celmins: To Fix the Image in Memory, thru March 31. Free/$25. Fri-Tue 10am-6pm. 151 3rd St. www.sfmoma.org

Show Me as I Want to Be Seen
@ Contemporary Jewish Museum
Show Me as I Want to Be Seen, the work of groundbreaking French Jewish artist, Surrealist, and activist Claude Cahun (1894—1954) and her lifelong lover and collaborator Marcel Moore (1892—1972), thru July 7; In That Case: Havruta in Contemporary Art—Oxossi Ayofemi and Risa Wechsler, thru July. Lew the Jew and His Circle: Origins of American Tattoo, an exhibit of the prolific tattoo artist's work, tools and life; thru June 9. 736 Mission St. https://thecjm.org/

Sister Spit @ The Stud
Queer spoken word night. $10-$20. 7pm-9pm. 399 9th St. www.studsf.com

William Blake in Color @ William Blake Gallery
Exhibit of classic plates in the new gallery of historic art by the 18th- and 19th-century poet and illustrator. Mon-Fri 10am-5pm. Sat 11am-5pm. 49 Geary St. #205. www.williamblakegallery.com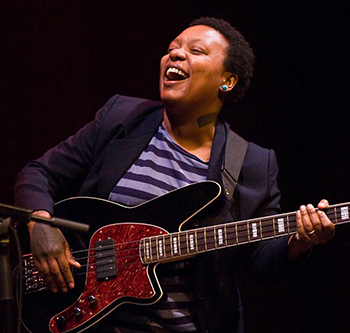 TUESDAY 12
Ashish Kumar @ Strut
Exhibit of digital South Asian male erotic imagery. Thru March. 470 Castro St. www.strutsf.org

East Meets West @ Legion of Honor
Jewels of the Maharajas from the Al Thani Collection, thru Feb 24. Also, Séraphin Soudbinine, Lynn Hershman Leeson, Framing the Body, Mummies and Medicine and other exhibits of classical and modern art. Free/$30. Lincoln Park, 100 34th Ave. https://legionofhonor.famsf.org/

Meshell Ndegeocello @ Yoshi's Oakland
The acclaimed signer performs at the stylish nightclub-restaurant. $44-$80. 8pm. Also March 13, 8pm & 10pm. 510 Embarcadero West, Oakland. www.yoshis.com

Survey Bay Area @ Montague Gallery
Group exhibit of Bay Area glass artists; 5:30pm-7:30pm; thru April 13. Tue-Fri 11am-6pm. Sat 11am-5pm. 445A Sutter St. http://montaguegallerysf.com/

Various Exhibits @ The Beat Museum
Enjoy exhibits, a bookstore and gift shop that celebrates the era of 'Beatnik' literature (Jack Kerouac, Allen Ginsberg, William S. Burroughs, etc.), with frequent readings, walking tours and other events in North Beach. $5-$8. Daily 10am-7pm. 540 Broadway www.kerouac.com

Westward @ City Hall
Exhibit of large-scale photos by women photographers focusing on West Coast communities. Thru May. North Light Court, Ground Floor, 1 Dr Carlton B Goodlett
Place. www.sfartscommission.org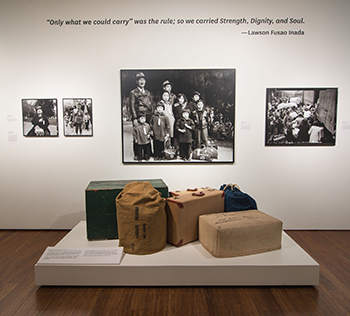 WEDNESDAY 13
Black Refractions @ MOAD
Highlights from The Studio Museum in Harlem, a new traveling exhibition showcasing a century of artworks. Thru April 14. Free/$10. Museum of the african Diaspora, 685 Mission St. www.moadsf.org

Farm to City @ SF Public Library
Lesbian and gay writers discuss their rural roots and the fiction, memoir and poetry written about it, with Nona Caspers, Iris Bloomfield, James J. Siegel, and Mark Abramson and moderator/author Jim Provenzano. Free. 6pm-7:30pm. James C. Hormel Center, 3rd floor, 100 Larkin St. www.sfpl.org

Kour Pour @ Ever Gold Gallery
Exhibit of vibrant paintings combining historic and contemporary tapestry themes; thru May 4. Wed-Sat 12pm-5pm. Minnesota Art Project, 1275 Minnesota St. at 24th. www.evergoldprojects.com

Looking Through the Lens @ Diane Wilsey Center for Opera
The Glory of San Francisco Opera, Past and Present, an exhibit of historic productions photos from the San Francisco Opera's many productions. Free. Mon-Fri 9am-6pm. Veteran's Building, 401 Van Ness Ave. www.sfopera.com

SoMa Comedy Showcase @ Oasis
Seven comics (Saul Trujillo, Clara Bijl, Chad Optiz, Jeannette Marin, Sergio Novoa, Ivy Vasquez, and Kipster Fuller) share their wit. $15-$20. 7pm. 298 11th St. www.sfoasis.com

Then They Came For Me @ Futures Without Violence
Incarceration of Japanese Americans During WWII and the Demise of Civil Liberties, a touring multimedia exhibit documenting the terrifying period in U.S. history when the government scapegoated and imprisoned thousands of people of Japanese ancestry, including photographs by Dorothea Lange and Ansel Adams, alongside works by incarcerated Japanese American artists Toyo Miyatake and Miné Okubo. Free. Wed-Sun 10am-6pm. 100 Montgomery St. https://thentheycame.org/

Uncertainty Principle @ The Marsh
Adam Strauss' new solo show grapples with OCD and life's big questions. $20-$100. Wed & Fri 8pm, thru Mar. 29. 1062 Valencia St. www.themarsh.org

Various Exhibits @ Asian Art Museum
Kimono Refashioned, thru May 5. Also, contemporary works by Kim Heecheon and Liu Jianhua; also, exhibits of sculpture and antiquities. Sunday café specialties from $7-$16. Free-$20. Tue-Sun 10am-5pm. 200 Larkin St. http://www.asianart.org/

Various Events @ Oakland LGBTQ Center
Social events and meetings at the new LGBTQ center include film screenings and workshops, including Bruthas Rising, trans men of color meetings, 4th Tuesdays, 6:30pm. Film screenings, 4th Saturdays, 7:30pm. Game nights, Fridays 7:30pm-11pm. Vogue sessions, first Saturdays. 3207 Lakeshore Ave. Oakland. https://www.oaklandlgbtqcenter.org/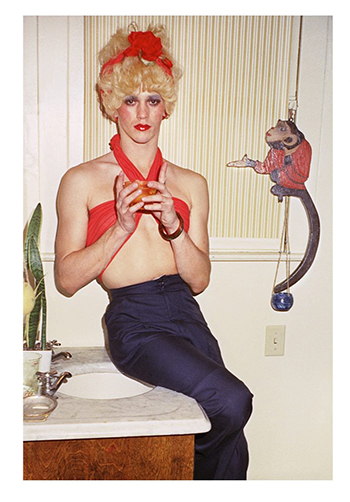 THURSDAY 14
Comedy @ Ashkenaz, Berkeley
Carla Clayy, Priyanka Wali, Jade Theriault, and host Lisa Geduldig perform a special Women's History Month set. $15-$20. 8pm. 1317 San Pablo Ave., Berkeley. www.Ashkenaz.com

Exclusion @ Presidio Officers Club
Exhibit documenting the Presidio's Japanese-American incarceration during World War II; other exhibits show the history of the former military base and the SF peninsula. Free, Tue-Sun 10am-5pm. Thru Spring 2019. 50 Maraga Ave. https://www.presidio.gov/officers-club/exhibitions/

The Life and Times of Jo Mora
@ Cartoon Art Museum
New exhibit of drawing, maps, paintings and ephemera by the prolific illustrator of American culture (1876-1947). Thru April 28. 781 Beach St. www.cartoonart.org

The Match Book @ Tenderloin Museum
Tenderloin Historical Ephemera Project showcases artfully designed bar matchbooks through the neighborhood's history; thru March 31. 398 Eddy St. http://www.tenderloinmuseum.org/

Patty From HR Would Like a Word @ Oasis
Michael Phillis' scathingly comic parody of office gossip and passive-aggressive administration. $20-$50. 7pm. Also March 15. 298 11th St. www.sfoasis.com

Telly Leung @ Orinda Theatre
The Broadway star (Aladdin, Wicked, Allegiance) performs his new cabaret concert. $55-$100. 7:30pm. 2 Orinda Theatre Square. http://www.lamorindatheatres.com/

Various Exhibits @ SF Public Library
In Search of the Glass Slipper, Perci Chester's '70s gay community photo exhibit; opening reception, Feb 28, 6pm-7:30pm, thru May 16. Immigrant Girl, Radical Woman, an art exhibition of historical research and ephemera about early twentieth century immigrant and activist Matilda Rabinowitz; thru May 19. Portal: Group Show of Speculative Fiction, thru Feb. Art/Work: Art Created by the Staff at SFPL, thru Mar. 8. SF Wildlife: Photography by Jouko van der Kruijssen, thru Mar. 28. 100 Larkin St. www.sfpl.org


To submit event listings, email events@ebar.com
Deadline is each Thursday, a week before publication.