Arts Events Feb 7-14, 2019
Wednesday Feb 6, 2019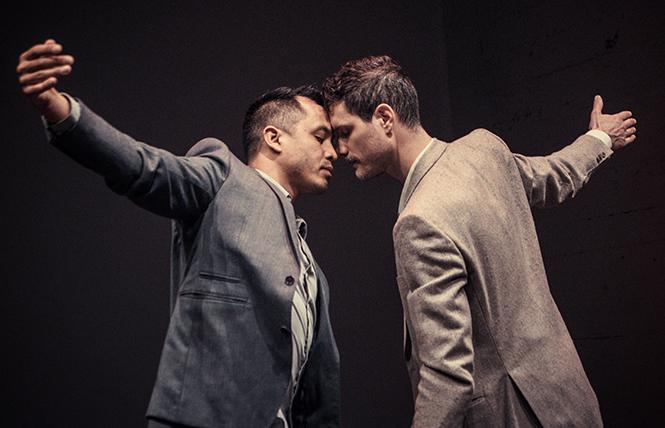 Love in in the air, and in the arts! Transform ambiguity into direct action to get yourself to a theater, museum or concert hall.


THURSDAY 7

Border People @ The Marsh
Dan Hoyle's new solo show embodies multiple characters based around the U.S./Mexico border wall controversies; extended thru April 27. $25-$100. Thu & Fri 8pm, Sat 5pm. 1062 Valencia St. www.themarsh.org

Classic and New Films @ Castro Theatre
Feb 6-10: Sing-Along Bohemian Rhapsody (3:30, 5:30, 6:15, 9pm); Sara Moore and Laurie Bushman host Feb 8 & 9 (8:30pm) and Feb 10 (7pm) with goody bags, and a costume contest. $11-$16. Feb 9 & 10: Disney's Fantasia (1pm, 3:30, 6pm, Sun 1:30, 4pm). Feb 11 & 12, the new A Star is Born (3:30, 6:15, 9pm). Feb 13: The Umbrellas of Cherbourg (7pm) and The Thomas Crown Affair (5pm, 8:45). Feb 14: double feature of restored prints of noir classics Detour (7:30) and The Hitch-hiker (5:30, 9pm) with host TCM's Eddie Muller. 429 Castro St. http://www.castrotheatre.com/

Events @ Manny's
Feb 7: Urban Sustainability happy hour. Feb 10: Brazil's far right, a discussion (5pm-7pm) and screening of Malcolm X (7:30pm). Feb 11: Latins in non-profits happy hour. Feb 12: Jessica Jackson on progressive change in the Trump era (6pm). Feb 13: regulatory hacking with Evan Burfield & Tim O'Reilly. 3092 16th St. https://welcometomannys.com/

Friends Live @ Oasis
The popular '90s sitcom gets a double drag (king/queen) parody performance of a few episode scripts, with Nancy French, Sue Casa Steven LeMay and other talents. $27-$50. Thu 8pm, Fri & Sat 7pm. Thru Mar. 2. 298 11th St. www.sfoasis.com

Little Village Foundation Benefit Show @ Freight & Salvage, Berkeley
Kevin Burt, Members of Mariachi Mestizo, Marina Crouse, Maurice Tani, Sean Wheeler, The Sons of the Soul Revivers w/Marcel Smith, Raise Your Voice - The Sound of Student Protest. $20-$24. 8pm. 2020 Addison St., Berkeley. www.thefreight.org

Matthew Lam @ Strut
Our Shapes and Colors, an exhibit of the artist's illustrations of young queer people of color. Thru Feb. 470 Castro St. www.strutsf.org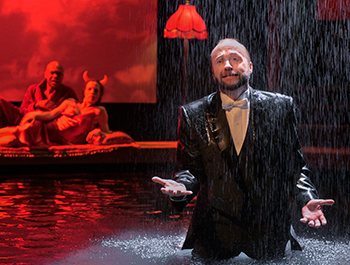 Metamorphosis @ Berkeley Rep
Mary Zimmerman's award-winning modern adaptation of Ovid's iconic mythological story collection returns in a new co-production with The Guthrie Theatre. $28-$115. Thru Mar 10. 2015 Addison St., Berkeley. www.berkeleyrep.org

Michelle Meow Show
@ Commonwealth Club
Meow and cohost John Zipperer discuss LGBT issues with different prominent guests. Weekly, 12pm. Feb 7: actor/writer Tina D'Elia. 110 Embarcadero. www.commonwealthclub.org

Paradise Square @ Berkeley Repertory
New musical about the 1860s Black and Irish-populated Five Points district of New York (Book by Marcus Gardley, Craig Lucas, and Larry Kirwan; Music by Jason Howland and Larry Kirwan, Lyrics by Nathan Tysen; based on the songs of Stephen Foster). $40-$115. Thru March 3. 2025 Addison St., Berkeley. www.berkeleyrep.org

Readings @ City Lights Bookstore
Feb 7, 7pm: contributors to A People's Future of the United States: Speculative Fiction from 25 Extraordinary Writers, including Charlie Jan Anders and Gabby Rivera. Feb 10: Poverty Scholarship 101 with Lisa Tiny Gray-Garcia and friends, 5pm. Feb 14: Tom Barbash and Keith Scribner. 7pm. 261 Columbus Ave. www.citylights.com

Solo Performance Festival @ Potrero Stage
PlayGound's annual showcase of two dozen-plus performers' shows, including Marga Gomez, Matthew Martin, Nina Wise, Michael Phillis and others. $31-$93 (full pass). Thru Feb 10. 1695 18th St. www.playground-sf.org

Two-Spirit Voices: Returning to the Circle @ GLBT History Museum
New Native American queer exhibit of the Bay Area organization on its 20th anniversary, including the annual Two-Spirit Powwow organized by BAAITS, indigenous medicine and responses to HIV/AIDS, and Two-Spirit meaning within indigenous communities. 4127 18th St. www.glbthistory.org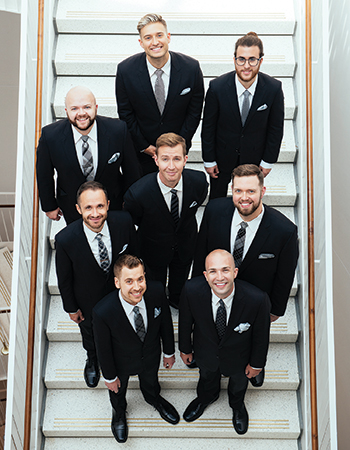 FRIDAY 8

Cantus @
First Congregational Church, Berkeley
The ensemble performs lovely versions of contemporary and classical songs. $42. 8pm. 2345 Channing Way, Berkeley. https://www.cantussings.org/

Castro Comedy @ Strut
Wonder Dave hosts a night of queer joking, with Casey Ley, Nora Reed and Marcus Williams. 8pm-10pm. 470 Castro St. www.strutsf.org

Creditors @ Aurora Theatre, Berkeley
August Strindberg's drama (powerful psychodrama about a sexual triangle taken to destructive extremes) is performed in a new version by David Greig. $35-$70. Thru Feb 24. 2081 Addison St., Berkeley. www.auroratheatre.org

King of the Yees @ SF Playhouse
Lauren Yee's comic play about a Chinese American family, a missing father, and a 150-year-old men's club. $25-$125. Tue-Thu & Sun 7pm. Fri & Sat 8pm. Sat & Sun 2pm. Thru March 2. 450 Post St. 2nd floor. www.sfplayhouse.org

Marks in Time @ Marin Center
Opening reception for an exhibit of the work of tattoo artists; 7:30pm-9:30pm. Thru May 31. 10 Ave of the Flags, San Rafael. www.marincounty.org

Michael Franti & Spearhead @ The Fillmore
The local world music star performs as part of his Stay Human tour. $40. 9pm. Also Feb 9. 1805 Geary St. at Fillmore. www.thefillmore.com

Older and Out @ North Berkeley Senior Center
Weekly group discussion about problems for elders in the LGBT community. 3:15pm. 1901 Hearst Ave., Berkeley. www.pacificcenter.org

Queer Yoga @ Love Story Yoga
All-level weekly classes in an LGBT space. $11. 6:30pm-7:30pm. 473 Valencia St. at 16th. http://www.lovestoryyoga.com/

Sweeney Todd @ Hillbarn Theatre, Foster City
Stephen Sondheim's award-winning gruesomely dramatic musical, based on the penny dreadfuls about the 'demon barber of Fleet Street' and his pie-making accomplice, gets an East Bay production. $20-$40; thru Feb 10. 1285 Hillsdale Blvd., Foster City. www.hillbarntheatre.org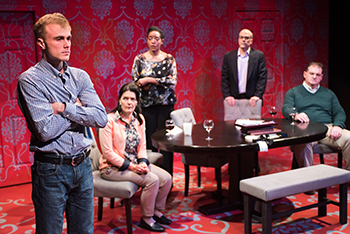 SATURDAY 9

Animation Exhibits @ Walt Disney Museum
Exhibit of animation art by the prolific artists. 104 Montgomery St, The Presidio. $5-$25. 10am-6pm. Closed Tue. http://wdfmuseum.org/

Art Sale @ Creativity Explored
One-day sale of art (up to 50% off) by developmentally disabled artists. 10am-5pm. 3245 16th St. www.creativityexplored.org

Beach Blanket Babylon @ Club Fugazi
The musical comedy revue celebrates its 45th year with an ever-changing lineup of political and pop culture icons, all in gigantic wigs. $25-$160. Beer/wine served; cash only; 21+, except where noted. Wed-Fri 8pm. Sat 6pm & 9pm. Sun 2pm & 5pm. 678 Beach Blanket Babylon Blvd. (Green St.). 421-4222. www.beachblanketbabylon.com

Cat on a Hot Tin Roof @ San Jose Stage Company
Tennessee Williams' classic southern family drama gets an East Bay production. $32-$72. Thru March 3. 490 South 1st St., San Jose. www.thestage.org

Films @ BAM/PFA
Artistic and award-winning films, including international features, and documentaries about artists; ongoing. 2155 Center St., Berkeley. www.bampfa.org

Frost/Nixon @ Mountain View Center for the Performing Arts
Peter Morgan's stage adaptation of the dramatic TV interview gets a local production by TheatreWorks Silicon Valley. $40-$100, thru Feb 10. 500 Castro St., Mountain View. www.TheatreWorks.org

A History of World War II @ The Marsh
Prolific playwright and director John Fisher's new solo show's subtitled The D-Day Invasion to the Fall of Berlin. $20-$100. Thu 8pm, Sat 8:30pm. Extended thru March 9. 1062 Valencia St. www.themarshsf.com

Late Company @ New Conservatory Theatre Center
Jordan Tannahill's gripping family drama about antigay bullies, redemption and anger, gets its West Coast-premiere in the gay theatre company's new production. $20-$50. Wed-Sat 8pm Sun 2pm. Thru Feb 24. 25 Van Ness Ave, lower level. www.nctcsf.org

LGBTQ Histories from the WWII Home Front
@ Rosie the Riveter Visitor Education Center, Richmond
Park indoor exhibit that showcases the lives of historic LGBT people. Open daily 10am-5pm. 1414 Harbour Way South, Suite 3000, Richmond. https://www.nps.gov/rori/index.htm

Masako Miki @ Cult: Aimee Friberg Exhibitions
Shapeshifters, the artist's whimsical exhibit of paintings and sculptures. Thru Feb 23. 1217-B Fell St. www.cultexhibitions.com

Open House @ Mission Cultural Center
Corazón del Barrio, free classes in dance, painting, drawing, choreography and more. 10am-5:30pm. Also, Mission Grafica print sale, exhibits Postcolonial Revenge (thru Feb 22), and Los Tres de la Mission (thry Feb 28). 2868 Mission St. http://www.missionculturalcenter.org/

Other Cinema @ ATA Gallery
Weekly screenings of wacky, unusual, short, documentary and animated films; free books, vinyl, VHS and wine. $7. 8:30pm. 992 Valencia St. www.othercinema.com

Queer Ancestors Project @ Strut
Prints by Queer and Trans Emerging Artists Christine Abiba, Samantha Espinoza, Benny Gordon-Murer, Lia, Maya, Fernando Miguel, Sho Nakashima, Nidhi Patel, Shannon Prasad, and Queen Sen Sen, with artistic director Katie Gilmartin. 7:30-9:30 pm: Artist Reception & Print Sale. 470 Castro St. www.queerancestorsproject.org www.strutsf.org

Seascape @ Geary Theatre
Edward Albee's prize-winning satirical comedy about a retired couple's beachside encounter with a pair of talking lizards. $15-$110. Thru Feb 17. 415 Geary St. www.act-sf.org

SF Hiking Club @ City Hike
Join GLBT hikers of the SF Hiking Club for a 10-mile hike across the city from the ocean to the bay. Cross Twin Peaks, Noe Valley, and the Mission. Scenic highlights include bridge views (except when obscured by fog), SF architecture and streetscapes, tourists on Twin Peaks, perhaps neighborhood dogs. Bring lunch, water, layers, good shoes, hat, sunscreen, Muni payment. Meet 8:45 at Safeway sign, Market & Dolores, or 9:30 at the ocean end of the N-Judah line. www.sfhiking.com

Skate Night @ Church on 8 Wheels
Wheeled fun at the former Sacred Heart Church-turned disco roller skate party space, hosted by John D. Miles, the "Godfather of Skate," including Saturday's Black Rock night (Burning Man garb encouraged). 7pm-10pm. Sat afternoon sessions 1pm-2pm and 3pm-5pm. $10. Kids 12 and under $5. Skate rentals $5. 554 Fillmore St at Fell. www.churchof8wheels.com

Snow Queen @ New Conservatory Theatre
Stacey Lane's youth theatre adaptation of the Hans Christian Anderson tale that inpired Disney's Frozen. $10-$15. Sat & Sun 2pm & 4pm. Thru Feb 17. 25 Van Ness Ave, lower level. www.nctcsf.org

That Don Reed Show @ The Marsh Berkeley
The acclaimed local playwright/performer returns with his hit solo show that takes on Black stereotypes and show business bias. $20-$100. Sat 8:30pm, Sun 5:30pm, thru Mar. 17. 2120 Allston Way, Berkeley. www.themarsh.org

Then They Came For Me @ Futures Without Violence
Incarceration of Japanese Americans During WWII and the Demise of Civil Liberties, a touring multimedia exhibit documenting the terrifying period in U.S. history when the government scapegoated and imprisoned thousands of people of Japanese ancestry, including photographs by Dorothea Lange and Ansel Adams, alongside works by incarcerated Japanese American artists Toyo Miyatake and Miné Okubo. Free. Wed-Sun 10am-6pm. 100 Montgomery St. https://thentheycame.org/

Various Exhibits @ NIAD Art Center, Richmond
Exhibits of art by visiting professionals, and art made by developmentally disabled people. Mon-Fri 10am-4pm. 551 23rd St., Richmond. (510) 620-0290. www.niadart.org

Various Exhibits @ SF Public Library
Portal: Group Show of Speculative Fiction, thru Feb; Shaped: Sharing HIV/AIDS Photos Essentially Deaf, thru Feb 1; Art/Work: Art Created by the Staff at SFPL, thru Mar. 8; SF Wildlife: Photography by Jouko van der Kruijssen, thru Mar. 28. 100 Larkin St. www.sfpl.org

Wild SF Walking Tours @ Citywide
Enjoy weekly informed tours of various parts of San Francisco, from Chinatown to the Haight, and a 'radical' and political-themed LGBT-inclusive tour. Various dates and times. $15-$25. www.wildsftours.com

Works in Progress @ Plymouth Jazz and Justice Church, Oakland
Women's open mic features poet Jan Steckel. $7-$10. 6:30 potluck, 7:30pmn readings. 424 Monte Vista, Oakland. http://plymouthoakland.org/jazz/

The World of Charles and Ray Eames @ Oakland Museum
Exhibit of the innovative designers' works, including furniture, toys, and rare prototypes; thru Feb 17. Also, Cruisin' the Fossil Coastline, Ray Troll's colorful illustrations paired with paleontologist Kirk Johnson's research. Also, Take Root: Oakland Grows Food and other exhibits. Friday night events 5pm-9pm. Free/$15. 1000 Oak St. http://museumca.org

Writers with Drinks @ MakeOut Room
Charlie Jane Anders welcomes authors Gayle Brandeis, Lalek Khadivi and others at the words and booze night. $5-$20. 7pm-9:30pm. 3225 22nd St. http://www.makeoutroom.com/
SUNDAY 10

Choreographies of Disclosure
@ Pro Arts Oakland
Choreographies of Disclosure: What the Mind Forgets, an LGBT-artist group exhibit (Eliza Barrios, Cassandra Clark, Oriana Doria-Quesada, Leslie Dreyer, Angela Hennessy, Lydia Greer, Jo Howard, Vanessa Rochelle Lewis, LeahAnn Mitchell #lamfemmebear, Quinn Peck, Reaa Puri, Azin Seraj, Jadelynn Stahl) about sexual violence, thru Feb 15. 150 Frank H Ogowa Plaza, Oakland. https://proartsgallery.org

Ecstatic Dance @ Sacred Heart Church
Weekly group freeform dance with a spiritual flavor at the former church-turned event space. $15. 9am-12pm. Also Wed. and Fridays in Oakland and Fairfax. 554 Fillmore St. www.ecstaticdance.org

Expedition Reef
@ California Academy of Sciences
Exhibits and planetarium shows with various live, interactive and installed exhibits about animals, plants and the earth; Deep Reefs, Giants of Land and Sea, Gems and Minerals, and more. $20-$35. Mon-Sat 9:30am-5pm. Sun 11am-5pm. 55 Music Concourse Drive, Golden Gate Park. 379-8000. www.calacademy.org

Immigrant Girl, Radical Woman
@ SF Public Library
Art exhibition of historical research and ephemera about early twentieth century immigrant and activist Matilda Rabinowitz; thru May 19. Feb. 3, 1 pm: Opening Event: Meet artist Robbin Henderson as she discusses the life of Matilda Rabinowitz and shows her artwork. Music by the San Francisco Rockin Solidarity Labor Chorus. Main Library, Koret Auditorium. 100 Larkin St. www.sfpl.org

Outside Track @ Ashkenaz, Berkeley
Contemporary Celtic band performs vibrant songs with a mix of pop and folk. $12-$15. 8pm. 1317 San Pablo Ave., Berkeley. www.ashkenaz.com

Plant Exhibits @ Conservatory of Flowers
Artfully arranged plant and floral exhibits. 100 John F. Kennedy Drive, Golden Gate Park. https://conservatoryofflowers.org

Queer Tango @ Finnish Hall, Berkeley
Same-sex partner tango dancing, including lessons for newbies, food and drinks. $5-$10. 3:30pm-6:30pm. 1970 Chestnut St, Berkeley. www.finnishhall.org

Sprightly @ SF Public Library
Weekly hangout for LGBTQ youth, with crafts, snacks and activities. 12:30pm-2:30pm. James C. Hormel Center, 3rd floor, 100 Larkin St. www.sfpl.org

Vanessa Bousay @ Oasis
The local chanteuse performs a new concert, "Country Roads," with hits by Patsy Cline, Dolly, Reba, and Steven Satyricon singing Johnny Cash classics. $25. 7pm. 298 11th St. www.sfoasis.com

Various Exhibits @ Asian Art Museum
Kimono Refashioned, thru May 5. Also, contemporary works by Kim Heecheon and Liu Jianhua; also, exhibits of sculpture and antiquities. Sunday café specialties from $7-$16. Free-$20. Tue-Sun 10am-5pm. 200 Larkin St. http://www.asianart.org/

Various Exhibits @ Chabot Space & Science Museum, Oakland
Space, science and planetary exhibits, including planetarium shows and the Observatory; special nighttime events like meteor shower shows. Free-$18. 10000 Skyline Blvd., Oakland. www.chabotspace.org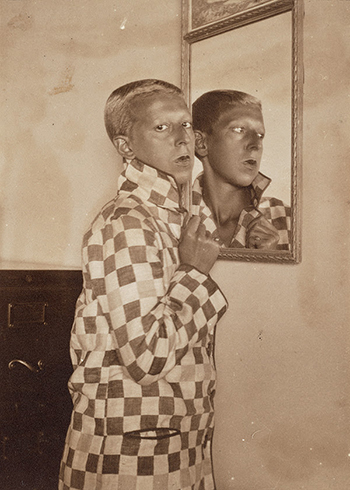 MONDAY 11

Modern Art @ SF MOMA
Wayne Thiebaud, Etel Adnan, Alexander Calder, Donald Judd, Louise Bourgeois and many classic Modern works. The Sea Ranch: Architecture, Envioronment and Idealism (thru April 28). Vija Celmins: To Fix the Image in Memory, thru March 31. Free/$25. Fri-Tue 10am-6pm. 151 3rd St. www.sfmoma.org

Show Me as I Want to Be Seen
@ Contemporary Jewish Museum
Show Me as I Want to Be Seen, the work of groundbreaking French Jewish artist, Surrealist, and activist Claude Cahun (1894—1954) and her lifelong lover and collaborator Marcel Moore (1892—1972), thru July 7; In That Case: Havruta in Contemporary Art—Oxossi Ayofemi and Risa Wechsler, thru July. Lew the Jew and His Circle: Origins of American Tattoo, an exhibit of the prolific tattoo artist's work, tools and life; thru June 9. 736 Mission St. https://thecjm.org/

William Blake in Color
@ William Blake Gallery
Exhibit of classic plates in the new gallery of historic art by the 18th- and 19th-century poet and illustrator. Mon-Fri 10am-5pm. Sat 11am-5pm. 49 Geary St. #205. www.williamblakegallery.com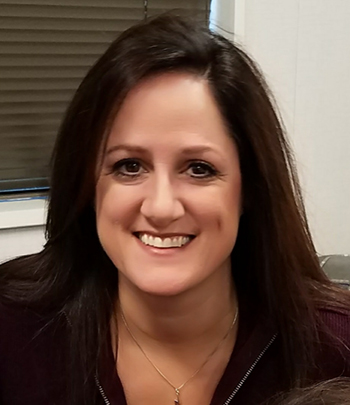 TUESDAY 12

Dining Out for Life Kickoff @ Strut
Kickoff event for those interested in promoting/participating in the dining fundraiser for the SF AIDS Foundation. 6:30pm-8pm. 470 Castro St. www.strutsf.org

East Meets West @ Legion of Honor
Jewels of the Maharajas from the Al Thani Collection, thru Feb 24. Also, Séraphin Soudbinine, Lynn Hershman Leeson, Framing the Body, Mummies and Medicine and other exhibits of classical and modern art. Free/$30. Lincoln Park, 100 34th Ave. https://legionofhonor.famsf.org/

Jonathan Biss @ Herbst Theater
The acclaimed pianist performs Beethoven Op. 109, the Bach Chaconne (arranged by Brahms) and Mozart's K. 414 Piano Concerto (with the Telegraph Quartet). $45-$75. 7:30pm. 401 Van Ness Ave. https://sfperformances.org

My Life, My Stories @ The Bindery
Real Life, told by SF Seniors, presented by the non-profit that helps underserved populations in the Bay Area including minorities, immigrants, homeless seniors, vets, and LGBTQ elders. $12. 6pm. 1727 Haight St. www.booksmith.com

Perfectly Queer @ Dog Eared Books
Lesbian authors MB Austin, Giovanna Capone, Kathleen Knowles, and Cass Sellars read from new work. 7pm. 489 Castro St. www.dogearedbooks.com

Various Exhibits @ The Beat Museum
Enjoy exhibits, a bookstore and gift shop that celebrates the era of 'Beatnik' literature (Jack Kerouac, Allen Ginsberg, William S. Burroughs, etc.), with frequent readings, walking tours and other events in North Beach. $5-$8. Daily 10am-7pm. 540 Broadway www.kerouac.com

Westward @ City Hall
Exhibit of large-scale photos by women photographers focusing on West Coast communities. Thru May 2019. North Light Court, Ground Floor, 1 Dr Carlton B Goodlett
Place. www.sfartscommission.org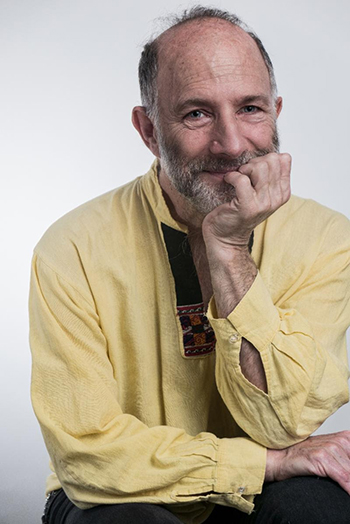 WEDNESDAY 13

Black Refractions @ MOAD
Highlights from The Studio Museum in Harlem, a new traveling exhibition showcasing a century of artworks. Thru April 14. Free/$10. Museum of the african Diaspora, 685 Mission St. www.moadsf.org

David Bowie Alumni Tour @ The Warfield
Musicians who toured and recorded with the late David Bowie (Garson, Earl Slick, Charlie Sexton, Carmine Rojas, and Mark Plati, plus vocalists Bernard Fowler and Corey Glover,) perform some of his best songs. $30-$70. 982 Market St. http://www.abowiecelebration.com

Dee Michel
@ GLBT Historical Society Museum
Toto, too! The iconic 1939 film The Wizard of Oz, starring Judy Garland, has long held a special place in American gay male culture. Michel will discusses his book, Friends of Dorothy: Why Gay Boys and Gay Men Love The Wizard of Oz, with an emphasis on the ways folklores contribute to filling the need for a shared gay history and culture. $5. 7pm-9pm. 4127 18th St. www.glbthistory.org

Gaugin: A Spiritual Journey @ de Young Museum
New exhibit of the French painter's Tahitian paintings, and works by artists who influenced him. Thru April 7. Also, modern and historic art, including embroidery, Maori portraits and installations. Free/$15. 50 Hagiwara Tea Garden Drive, Golden Gate Park. www.famsf.org

Looking Through the Lens @ Diane Wilsey Center for Opera
The Glory of San Francisco Opera, Past and Present, an exhibit of historic productions photos from the San Francisco Opera's many productions. Free. Mon-Fri 9am-6pm. Veteran's Building, 401 Van Ness Ave. www.sfopera.com

Eye Zen Productions @ Eric Quezada Center
Seth Eisen and performers Landa Lakes, Ryan Hayes and Kristen Rulifson preview Out of Site: SoMa, the queer history outdoor performance work-in-progress. Free. 7:30pm. 518 Valencia St. www.eyezen.org

Various Events @ Oakland LGBTQ Center
Social events and meetings at the new LGBTQ center include film screenings and workshops, including Bruthas Rising, trans men of color meetings, 4th Tuesdays, 6:30pm. Film screenings, 4th Saturdays, 7:30pm. Game nights, Fridays 7:30pm-11pm. Vogue sessions, first Saturdays. 3207 Lakeshore Ave. Oakland. https://www.oaklandlgbtqcenter.org/
THURSDAY 14

Alexander String Quartet @ Herbst Theatre
The Quartet performs the West Coast premiere os Samuel Carl Adams' Quintet with Pillars with pianist Joyce Yang, plus Mozart works. $45-$70. 7:30pm. 401 Van Ness Ave. www.sfperformances.org

Amanda King @ Feinstein's at the Nikko
The accalimed chanteuse performs her new cabaret show, Movie Musical Magic. $30-$55 ($20 food/drink min.) 8pm. Hotel Nikko, 222 Mason St. https://www.feinsteinsatthenikko.com/

Black Meditations on Time and Space @ SOMArts
Opening reception (6pm-9pm) for a group exhibit; curators Yetunde Olagbaju and Kevin Bernard Moultrie Daye feature 15 Bay Area artists who explore Black identity. Thru April 6. 934 Brannan St. www.somarts.org

Dance Lovers 8 @ Joe Goode Annex
Choreographer James Graham presents the eigth annual concert of Duets by couples, crushes and comrades, with Sebastian Grubb, Molly & Avilla Rose-Williams, Byb Chanel Bibene & Daiane Lopes Da Silva and other dancers. $18-$38. 8pm. Also Feb 15 & 16. 401 Alabama St. www.jamesgrahamdancetheatre.com

Exclusion @ Presidio Officers Club
Exhibit documenting the Presidio's Japanese-American incarceration during World War II; other exhibits show the history of the former military base and the SF peninsula. Free, Tue-Sun 10am-5pm. Thru Spring 2019. 50 Maraga Ave. https://www.presidio.gov/officers-club/exhibitions/

The Life and Times of Jo Mora @ Cartoon Art Museum
New exhibit of drawing, maps, paintings and ephemera by the prolific illustrator of American culture (1876-1947). Thru April 28. 781 Beach St. www.cartoonart.org

Little Seismic Dance Company @ ODC Theater
Katie Falkner premieres a new work, Divining. $15-$30. Thu-Sat 8pm. 3153 17th St. www.odc.dance

Magnificent Magnolias @ SF Botanical Garden
Visit the lush gardens with displays of trees, flowers and shrubs from around the world, including the annual Magnolia bloom. Monthly plant sales, plus art exhibits and gift shop; free entry with SF proof of residency. $5-$10 for others. 7:30am-closing. 9th Ave at Lincoln Way. https://sfbotanicalgarden.org/

The Match Book @ Tenderloin Museum
Tenderloin Historical Ephemera Project showcases artfully designed bar matchbooks through the neighborhood's history; thru March 31. Also, Urban Abstracts, Patricia Araujo's exhibit of urban paintings, thru Feb 3. 398 Eddy St. http://www.tenderloinmuseum.org/

The Pleasure Project @ Z Below
LA-based comic and sex blogger Ava Bogle's solo show about women's sexuality and the female body. $15. 8pm. 470 Florida St. www.zspace.org

The Rocky Horror Picture Show @ UC Theatre, Berkeley
"A toast!" Richard O'Brien's camp scifi musical gets another screening, with the local shadow cast performing; audience participation is expected. Burlesque show included, plus prizes for best costumes. $16-$27. 8pm. 2036 University Ave., Berkeley. https://www.theuctheatre.org/

San Francisco Symphony @ Davies Hall
Sir Andras Schiff conducts performances of Bach's Orchestral Suite No. 3 and Keyboard Concertos Nos. 3& 4, plus Mendelssohn's Lobgesang with vocal soloists and chorus. $34-$200. 2pm. Also feb 15, 8pm & Feb 17, 2pm. 201 Van Ness Ave. www.sfsymphony.org

Valentine's Day Comedy @ Ashkenaz
Love Thy Neighbor, a comedy concert benefit for the Alameda County Community Food Bank, with Sampson McCormick, Clara Bijl, Nicole Tran and Lisa Geduldig. The show is a benefit for Alameda County Community Food Bank, and attendees are encouraged to bring canned food items and grains like oatmeal. $15-$20. 8pm. 1317 San Pablo Ave, Berkeley. www.Ashkenaz.com


To submit event listings, email events@ebar.com
Deadline is each Thursday, a week before publication.
Comments on Facebook