Arts Events Jan. 10-17, 2019
Wednesday Jan 9, 2019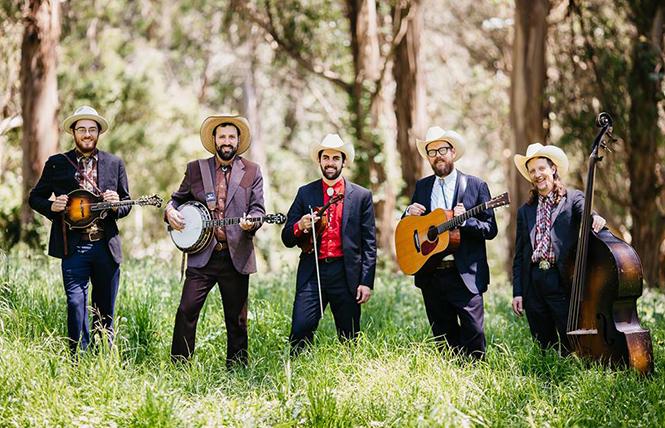 Winter wonderlands of art, theatre and music offer warming thoughts, sounds, images and ideas.


THURSDAY 10
Avenue Q @ New Conservatory Theatre Center
The foul-mouth puppets are back, in the theatre company's 6th popular production (with two casts) of Robert Lopez, Jeff Marx and Jeff Whitty's Tony-winning musical. New Year's Eve show, too. Extended thru Jan 13. $33-$59. Wed-Sat 8pm, Sun 2pm. 25 Van Ness Ave., lower level. www.nctcsf.org

Classic and New Films @ Castro Theatre
Jan 9-10: Bohemian Rhapsody (3:30, 6:15, 9pm). Jan 11: SF Sketchfest presents The Kids in the Hall: One Dumb Guy. 7pm. Jan 12: SF Sketchfest presents the SuperStore cast (7:30pm) and Morzouksnick (10pm). Jan 13: Comedy talkback to Fifty Shades Freed (4:20); The Roast of Peaches Christ, with Clea DuVall, Heklina, Heather Matarazzo, Jinkx Monsoon, Cassandra Peterson (Elvira, Mistress of the Dark), Sister Roma, Mink Stole, and Roast Mistress Coco Peru (8pm). Jan 14: Carol Burnett in-person tribute (8pm). Jan 15 & 16: A Star Is Born (2018, 3:30, 6:15, 9pm). Jan 17: SF Sketchfest's Stuff You Should Know with Josh Clark and Chuck Bryant (8pm). $11-$16 (SF Sketchbook tix at https://sfsketchfest2019.sched.com). 429 Castro St. http://www.castrotheatre.com/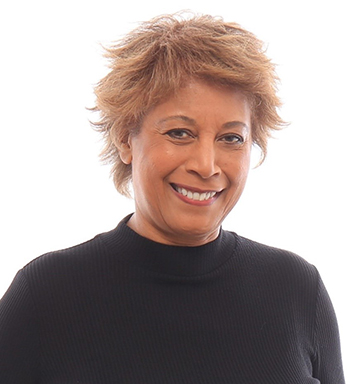 Comedy @ Ashkenaz, Berkeley
Johnny Steele, Bernadette Luckett, Matt Gubser and host Lisa Geduldig share stand-up wit. $15-$20. 8pm. 1317 San Pablo Ave., Berkeley. www.ashkenaz.com

How I Learned What I Learned @ Marin Theatre Company
August Wilson's autobiographical solo play gets a local production, performed by Steven Anthony Jones. $10-$52. Wed-Sat 7:30pm, Sat & Sun 2pm, thru Feb 3. 397 Miller Ave., Mill Valley. www.marintheatre.org

Jessalyn Ragus-Glasgow @ Strut
Tarot Erotique, the artist's exhibit of Tarot card art; thru Jan. 470 Castro St. www.strutsf.org/

Michelle Meow Show @ Commonwealth Club
Meow and cohost John Zipperer discuss LGBT issues with different prominent guests. Weekly, 12pm. 110 Embarcadero. www.commonwealthclub.org

Miss Coco Peru @ Oasis
Have You Heard? the witty drag queen's latest show. $27-$50. 7pm. Also Jan 11 & 12. 298 11th St. www.sfoasis.com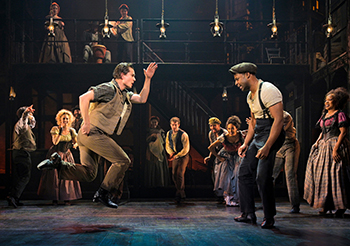 Paradise Square @ Berkeley Repertory
New musical about the 1860s Black and Irish-populated Five Points district of New York (Book by Marcus Gardley, Craig Lucas, and Larry Kirwan; Music by Jason Howland and Larry Kirwan, Lyrics by Nathan Tysen; based on the songs of Stephen Foster). $40-$115. Thru Feb 17. 2025 Addison St., Berkeley. www.berkeleyrep.org

Patient Zero and the Making of the AIDS Epidemic @ SF Public Library
Join Richard A. McKay, the author of Patient Zero and the Making of the AIDS Epidemic, at a reading and Q & A, discusses the history and the overlapping lives of San Francisco journalist Randy Shilts and Gaétan Dugas, the man Shilts identified as "Patient Zero" of the North American AIDS epidemic. Dr. McKay will also be signing copies of his book, which will be on sale. 6pm-7:30pm. Hormel Center, 3rd floor, 100 Larkin St. www.sfpl.org

Reorienting the Imaginaries @ SOMArts Cultural Center
Exhibit of multidisciplinary works that bring together more than a dozen artists of color who are connected by complex histories, identity and power; thru Jan 24. 934 Brannan St. https://www.reorientingtheimaginaries.com/ http://www.somarts.org/

SF Sketchfest @ Multiple Venues
The annual comedy, film & TV festival includes live appearances by dozens of comics, funny actors and celebrities; thru Jan 27. https://www.sfsketchfest.com/

Skating @ Safeway Holiday Ice Rink
The Union Square ice rink is open, with hourly rates, skate rentals, and special events through Jan. 21. $13-$18. 333 Post St. www.unionsquareicerink.com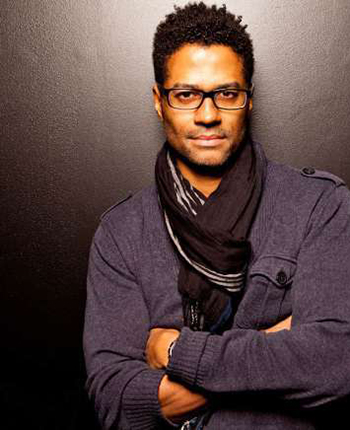 FRIDAY 11
Bobby Conte Thornton
@ Feinstein's at the Nikko
The Broadway star and Bay Area native performs his new cabaret concert, Blame It on My Youth, at the elegant nightclub. $35-$65 ($20 food/drink min.) 8pm. Also Jan 12. Hotel Nikko, 222 Mason St. www.feinsteinsatthenikko.com

Border People @ The Marsh
Dan Hoyle's new solo show embodies multiple characters based around the U.S./Mexico border wall controversies; thru Feb 23. $25-$100. Thu & Fri 8pm, Sat 5pm. 1062 Valencia St. www.themarsh.org

Choreographies of Disclosure
@ Pro Arts Oakland
Opening reception for Choreographies of Disclosure: What the Mind Forgets, an LGBT-artist group exhibit (Eliza Barrios, Cassandra Clark, Oriana Doria-Quesada, Leslie Dreyer, Angela Hennessy, Lydia Greer, Jo Howard, Vanessa Rochelle Lewis, LeahAnn Mitchell #lamfemmebear, Quinn Peck, Reaa Puri, Azin Seraj, Jadelynn Stahl) about sexual violence, thru Feb 15. 150 Frank H Ogowa Plaza, Oakland. https://proartsgallery.org

Eric Benét @ Yoshis's Oakland
The soul R&B troubador returns for a series of two-concert nights at the stylish restaurant-nightclub. $49-$95. 8pm & 10pm. Also Jan 12, 13, 14 (diff. times). 510 Embarcadero West, Oakland. www.yoshis.com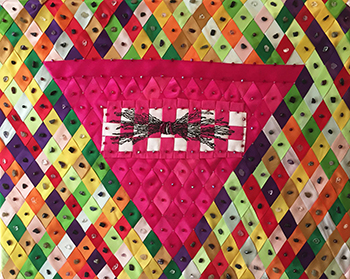 Fresh Festival @ Joe Goode Annex
New dance, music and performance works-in-progress, weekly Fridays thru January. $20-$125 (fiull festival pass). 8pm. 401 Alabama St. www.joegoode.org

Imperial Beaux-Arts Winter Ball
@ Folsom Street Foundry
Imperial Court's 54th annual fundraiser gala ball, with a drag show, cash bar, dinner, table service; proceeds go to SF Aguilas and Trans Lifeline. $30-$60. 5pm-10pm. 1425 Folsom St. https://folsomstreetfoundry.com

Jack Davis @ Center for Sex & Culture
Opening reception for Faggots, the artist's collection of fabric pink triangles, stick bundles and other symbols of homosexuality. 7pm-9pm. Thru Jan 25. 1349 Mission St. http://www.sexandculture.org

Mary Poppins @ SF Playhouse
The popular Broadway adaptation of the P.L. Travers book and Disney film about a magical nanny gets a local production; music and lyrics by Richard M. Sherman and Robert B. Sherman; book by Julian Fellowes. $30-$55 and up. Thru Jan 12. 450 Post St. www.sfplayhouse.org

Older and Out @ North Berkeley Senior Center
Weekly group discussion about problems for elders in the LGBT community. 3:15pm. 1901 Hearst Ave., Berkeley. www.pacificcenter.org

Queer Yoga @ Love Story Yoga
All-level weekly classes in an LGBT space. $11. 6:30pm-7:30pm. 473 Valencia St. at 16th. http://www.lovestoryyoga.com/

William Shatner @ Flint Center for the Performing Arts, Cupertino
The actor has an onstage conversation and Q&A following a screening of Star Trek II: the Wrath of Khan. $39-$59. 7:30pm. 21250 Stevens Creek Blvd., Cupertino. http://www.flintcenter.com/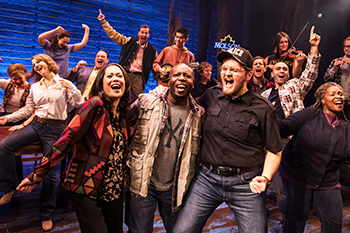 SATURDAY 12
Animation Exhibits @ Walt Disney Museum
Exhibit of animation art by the prolific artists, including Walt Disney's Nine Old Men: Masters of Animation (Bambi, Peter Pan, Lady and the Tramp), and Home for the Holidays at Carolwood, thru Jan. 7. Jan. 5: 'Memories from the Children of the Nine Old Men,' a panel discussion with children of Disney animators., $35-$55, 2pm. Other exhibits of Disney artifacts and film screenings. 104 Montgomery St, The Presidio. $5-$25. 10am-6pm. Closed Tue. http://wdfmuseum.org/

Beach Blanket Babylon @ Club Fugazi
The musical comedy revue celebrates its 45th year with an ever-changing lineup of political and pop culture icons, all in gigantic wigs. $25-$160. Beer/wine served; cash only; 21+, except where noted. Wed-Fri 8pm. Sat 6pm & 9pm. Sun 2pm & 5pm. 678 Beach Blanket Babylon Blvd. (Green St.). 421-4222. www.beachblanketbabylon.com

Cirque du Soleil @ AT&T Park
The amazing acrobatic circus returns for an extended stay with their new show, Volta. $54 and up; various times and dates thru Feb 3. www.cirquedusoleil.com

Come From Away @ Golden Gate Theatre
Touring production of Irene Sankoff & David Hein's Tony-winning Broadway musical about stranded passengers who landed in Newfoundland. $56-$256. Tue-Thu 7:30pm. Fri & Sat 8pm. Wed, Sat & Sun 2pm, thru Feb 3. 1 Taylor St at Market. www.shnsf.com

Contact Warhol: Photography Without End @ Cantor Arts Center, Palo Alto
Exhibit of contact sheets and previously unseen images by Andy Warhol. Thru Jan 6, 2019. Stanford University campus, Palm Drive at Museum Way. https://museum.stanford.edu/visit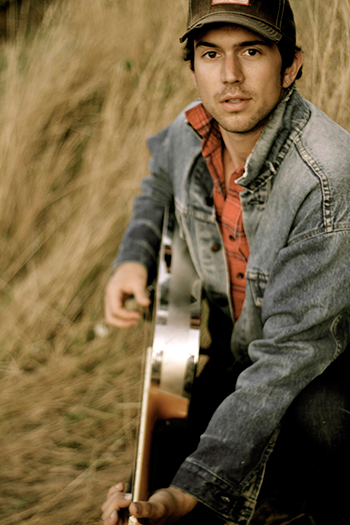 David Jacobs-Strain @ St. Cyprian's Church
The singer-composer performs a concert of his ballads, witty 'swamp rock' and folk-inspired music, with harmonica virtuoso Bob Beach. $18-$22. 8pm. 2097 Turk St. http://www.davidjacobs-strain.com/Strain/ www.SFlivearts.org

Films @ BAM/PFA
Artistic and award-winning films, including international features, and documentaries about artists; ongoing. 2155 Center St., Berkeley. www.bampfa.org

Foglifter @ Strut
Release party for the latest edition of the queer literary journal. 7pm-9:30pm. 470 Castro St. www.strutsf.org/

A History of World War II @ The Marsh
Prolific playwright and director John Fisher's new solo show's subtitled The D-Day Invasion to the Fall of Berlin. $20-$100. Thu 8pm, Sat 8:30pm. Extended thru Feb 2. 1062 Valencia St. www.themarshsf.com

Lauren Levin @ Alley Cat Books
Book release party for the author's poetry book Justice Piece // Transmission, with Levin, Juliana Delgado Lopera, Erick Sáenz and Julian Talamantez Brolaski. The reading will be followed by a reception and live screen printing by Samantha Maria Espinoza and gocco printing by Lara Durback. 7pm. 3036 24th St. http://www.alleycatbookshop.com/

LGBTQ Histories from the WWII Home Front
@ Rosie the Riveter Visitor Education Center, Richmond
Park indoor exhibit that showcases the lives of historic LGBT people. Open daily 10am-5pm. 1414 Harbour Way South, Suite 3000, Richmond. https://www.nps.gov/rori/index.htm

Masako Miki @ Cult: Aimee Friberg Exhibitions
Shapeshifters, the artist's whimsical exhibit of paintings and sculptures. Thru Feb 23. 1217-B Fell St. www.cultexhibitions.com

Other Cinema @ ATA Gallery
Weekly screenings of wacky, unusual, short, documentary and animated films; free books, vinyl, VHS and wine. $7. 8:30pm. 992 Valencia St. www.othercinema.com

Pickin' on Hate @ Ashkenaz, Berkeley
Concert and benefit for Trans Lifeline, with bluegrass bands The Town Howlers, Country Business, Evie Ladin Band and Fog Holler. $10-$20 and up. 7:30pm. 1317 San Pablo Ave., Berkeley. http://www.townhowlersbluegrass.com/ www.ashkenaz.com

Skate Night @ Church on 8 Wheels
Wheeled fun at the former Sacred Heart Church-turned disco roller skate party space, hosted by John D. Miles, the "Godfather of Skate," including Saturday's Black Rock night (Burning Man garb encouraged). 7pm-10pm. Sat afternoon sessions 1pm-2pm and 3pm-5pm. $10. Kids 12 and under $5. Skate rentals $5. 554 Fillmore St at Fell. www.churchof8wheels.com

Various Exhibits @ NIAD Art Center, Richmond
Exhibits of art by visiting professionals, and art made by developmentally disabled people. Mon-Fri 10am-4pm. 551 23rd St. Richmond. (510) 620-0290. www.niadart.org

Various Exhibits @ SF Public Library
Portal: Group Show of Speculative Fiction, thru Feb; Shaped: Sharing HIV/AIDS Photos Essentially Deaf, thru Feb 1; Art/Work: Art Created by the Staff at SFPL, thru Mar. 8; SF Wildlife: Photography by Jouko van der Kruijssen, thru Mar. 28. 100 Larkin St. www.sfpl.org

Veiled Meanings @ Contemporary Jewish Museum
Veiled Meanings: Fashioning Jewish Dress, from the Collection of The Israel Museum, Jerusalem, an exhibit of detailed clothing from dozens of countries; thru Jan 6. Also, Lew the Jew and His Circle: Origins of American Tattoo, an exhibit of the prolific tattoo artist's work, tools and life; thru June 9. Also, In That Case: Havruta in Contemporary Art—Oxossi Ayofemi and Risa Wechsler, thru July. 736 Mission St. https://thecjm.org/

Wild SF Walking Tours @ Citywide
Enjoy weekly informed tours of various parts of San Francisco, from Chinatown to the Haight, and a 'radical' and political-themed LGBT-inclusive tour. Various dates and times. $15-$25. www.wildsftours.com

The World of Charles and Ray Eames @ Oakland Museum
Exhibit of the innovative designers' works, including furniture, toys, and rare prototypes; thru Feb 17. Also, Cruisin' the Fossil Coastline, Ray Troll's colorful illustrations paired with paleontologist Kirk Johnson's research. Also, Take Root: Oakland Grows Food and other exhibits. Friday night events 5pm-9pm. Free/$15. 1000 Oak St. http://museumca.org

Writers With Drinks @ Make Out Room
The monthly literary drinking night celebrates stories and books, and drinks; with host Charlie Jane Anders, Colin Winnette, Arwen Elys Dayton, Simon Sheppard, Rene Vaz, Izzy Oneiric, John Briscoe. $5-$20. 7:30pm. 3225 22nd St. http://www.writerswithdrinks.com/

Zepparella @ Great American Music Hall
The all-women Led Zeppelin tribute band returns; FeatherWitch opens. $19-$44 (with dinner). 859 O'Farrell St. www.slimspresents.com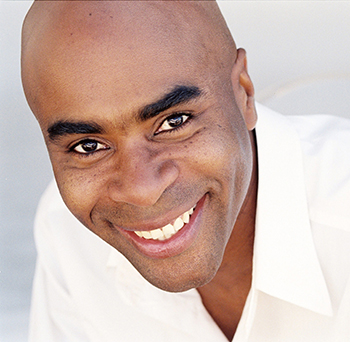 SUNDAY 13
Ecstatic Dance @ Sacred Heart Church
Weekly group freeform dance with a spiritual flavor at the former church-turned event space. $15. 9am-12pm. Also Wed. and Fridays in Oakland and Fairfax. 554 Fillmore St. www.ecstaticdance.org

Expedition Reef
@ California Academy of Sciences
Exhibits and planetarium shows with various live, interactive and installed exhibits about animals, plants and the earth; Deep Reefs, Giants of Land and Sea, Gems and Minerals, and more. $20-$35. Mon-Sat 9:30am-5pm. Sun 11am-5pm. 55 Music Concourse Drive, Golden Gate Park. 379-8000. www.calacademy.org

GLBT Hikers @ Marin Headlands
Join a hike to the scenic Headlands with a spectacular view of San Francisco and the Bay. Meet-up info: (415) 794-275. www.sfhiking.com

Various Exhibits @ Conservatory of Flowers
Enjoy floral displays of trees, plants and flowers form around the world. 100 John F. Kennedy Drive, Golden Gate Park. www.nightbloom.org https://conservatoryofflowers.org

Various Exhibits @ Asian Art Museum
Contemporary works by Kim Heecheon and Liu Jianhua; also, exhibits of sculpture and antiquities. Sunday café specialties from $7-$16. Free-$20. Tue-Sun 10am-5pm. 200 Larkin St. http://www.asianart.org/

Queer Tango @ Finnish Hall, Berkeley
Same-sex partner tango dancing, including lessons for newbies, food and drinks. $5-$10. 3:30pm-6:30pm. 1970 Chestnut St, Berkeley. www.finnishhall.org

Sprightly @ SF Public Library
Weekly hangout for LGBTQ youth, with crafts, snacks and activities. Dec 16: Jessie Sisannah Karnatz, aka money Witch, leads a financial workshop. 12:30pm-2:30pm. James C. Hormel Center, 3rd floor, 100 Larkin St. www.sfpl.org

That Don Reed Show @ The Marsh Berkeley
The acclaimed solo performer and playwright's sketch variety show, with stand-up, storytelling and music. $20-$100. Sat 8:30, Sun 5:30 thru Feb 2. 2120 Allston Way, Berkeley. www.themarsh.org

Various Exhibits @ Chabot Space & Science Museum, Oakland
Space, science and planetary exhibits, including planetarium shows and the Observatory; special nighttime events like meteor shower shows. Free-$18. 10000 Skyline Blvd., Oakland. www.chabotspace.org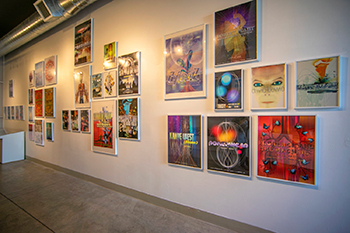 MONDAY 14
Patti Smith: Wing @ SF Art Institute
Exclusive five-day exhibit of 30 of the rock icon's personal photos and portraits. Thru Jan. 19. 800 Chestnut St. www.sfai.edu/patti-smith

A Picture is a Word: The Posters of Rex Ray @ GLBT History Museum
Exhibit of vibrant works by the late gay artist; thru Feb 3. The Briggs Initiative: A Scary Propostiion, thru Jan 20. $5. 4127 18th St. www.glbthistory.org

Plant Collections @ SF Botanical Garden
Visit the lush gardens with displays of trees, flowers and shrubs from around the world. Monthly plant sales, plus art exhibits and gift shop. Free entry with SF proof of residency. $5-$10 for others. 7:30am-closing. 9th Ave at Lincoln Way. https://sfbotanicalgarden.org/

Say You Love Satan! @ Strut
Theatre Rhino's staged reading of a new gay play by Roberto Aguirre-Sacasa. 7pm. 470 Castro St. www.strutsf.org/

Westward @ City Hall
Exhibit of large-scale photos by women photographers focusing on West Coast communities. Thru May 2019. North Light Court, Ground Floor, 1 Dr Carlton B Goodlett
Place. www.sfartscommission.org

William Blake in Color @ William Blake Gallery
Exhibit of classic plates in the new gallery of historic art by the 18th- and 19th-century poet and illustrator. Mon-Fri 10am-5pm. Sat 11am-5pm. 49 Geary St. #205. www.williamblakegallery.com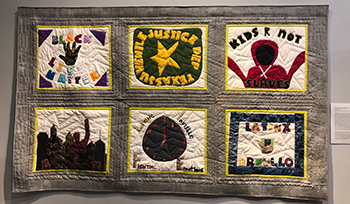 TUESDAY 15
Book Club @ Strut
Discussion of Pema Chodron's self-help book When Things Fall Apart. 4pm-5pm. 470 Castro St. www.strutsf.org/

Connecting Threads @ JCCSF
Quilts From the Social Justice Sewing Academy, an exhibit of textile art by local youth, with political themes. Mon-Fri 8am-10pm, Sun 8am-8pm, thru Nov. SF Jewish Community Center, 3200 California St. www.jccsf.org

East Meets West @ Legion of Honor
Jewels of the Maharajas from the Al Thani Collection, thru Feb 24. Also, Séraphin Soudbinine, Lynn Hershman Leeson, Framing the Body, Mummies and Medicine and other exhibits of classical and modern art. Free/$30. Lincoln Park, 100 34th Ave. https://legionofhonor.famsf.org/

Friendly Fire @ Wessling Gallery
Group exhibit of vibrant works in various media by 14 artists. 440 Brannan St. http://wesslinggallery.com/

Various Exhibits @ The Beat Museum
Enjoy exhibits, a bookstore and gift shop that celebrates the era of 'Beatnik' literature (Jack Kerouac, Allen Ginsberg, William S. Burroughs, etc.), with frequent readings, walking tours and other events in North Beach. $5-$8. Daily 10am-7pm. 540 Broadway www.kerouac.com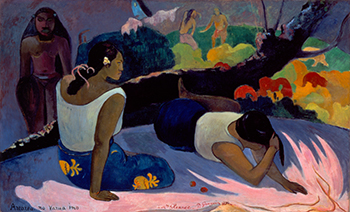 WEDNESDAY 16
Black Refractions @ MOAD
Highlights from The Studio Museum in Harlem, a new traveling exhibition showcasing a century of artworks. Thru April 14. Free/$10. Museum of the african Diaspora, 685 Mission St. www.moadsf.org

Eternal Boy Playground @ Telematic
Liat Berdugo and Emily Martinez' multimedia installation that playfully explores the cultural tropes surrounding crypto-currencies like Bitcoin; thru Feb 2. 323 10th St. https://tttelematiccc.com/

Frost/Nixon @ Mountain View Center for the Performing Arts
Peter Morgan's stage adaptation of the dramatic TV interview gets a local production by TheatreWorks Silicon Valley. $40-$100, thru Feb 10. 500 Castro St., Mountain View. www.TheatreWorks.org

Gaugin: A Spiritual Journey @ de Young Museum
New exhibit of the French painter's Tahitian paintings, and works by artists who influenced him. Thru April 7. Also, Contemporary Muslim Fashions, an exhibit of stylish fashions in the Muslim world; thru Jan 6. Also, modern and historic art, including embroidery, Maori portraits and installations. Free/$15. 50 Hagiwara Tea Garden Drive, Golden Gate Park. www.famsf.org

Looking Through the Lens @ Diane Wilsey Center for Opera
The Glory of San Francisco Opera, Past and Present, an exhibit of historic productions photos from the San Francisco Opera's many productions. Free. Mon-Fri 9am-6pm. Veteran's Building, 401 Van Ness Ave. www.sfopera.com

Various Events @ Oakland LGBTQ Center
Social events and meetings at the new LGBTQ center include film screenings and workshops, including Bruthas Rising, trans men of color meetings, 4th Tuesdays, 6:30pm. Film screenings, 4th Saturdays, 7:30pm. Game nights, Fridays 7:30pm-11pm. Vogue sessions, first Saturdays. 3207 Lakeshore Ave. Oakland. https://www.oaklandlgbtqcenter.org/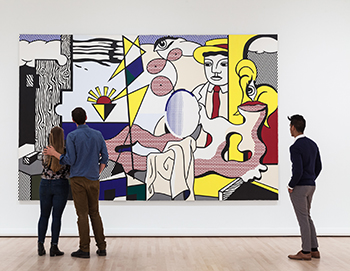 THURSDAY 17
Exclusion @ Presidio Officers Club
Exhibit documenting the Presidio's Japanese-American incarceration during World War II; other exhibits show the history of the former military base and the SF peninsula. Free, Tue-Sun 10am-5pm. Thru Spring 2019. 50 Maraga Ave. https://www.presidio.gov/officers-club/exhibitions/

The Life and Times of Jo Mora
@ Cartoon Art Museum
New exhibit of drawing, maps, paintings and ephemera by the prolific illustrator of American culture (1876-1947). Thru April 28. 781 Beach St. www.cartoonart.org

The Match Book @ Tenderloin Museum
Tenderloin Historical Ephemera Project showcases artfully designed bar matchbooks through the neighborhood's history; thru March 31. Also, Urban Abstracts, Patricia Araujo's exhibit of urban paintings, thru Feb 3. 398 Eddy St. http://www.tenderloinmuseum.org/

Modern Art @ SF MOMA
Wayne Thiebaud, Etel Adnan, Alexander Calder, Donald Judd, Louise Bourgeois and many classic Modern works. The Sea Ranch: Architecture, Envioronment and Idealism (thru April 28). Vija Celmins: To Fix the Image in Memory, thru March 31. Free/$25. Fri-Tue 10am-6pm. 151 3rd St. www.sfmoma.org

Ms. Pak-Man @ Oasis
The wacky comic show about a has-been video game character returns; Scott Shoemaker as the loveable train-wreck Ms. Pak-Man, featuring Erin Stewart and Amalia Larson as the Ghostettes. $27-$50. 8pm. Also Jan 18 & 19 at 7pm. 10pm-2am. 298 11th St. www.sfoasis.com


To submit event listings, email events@ebar.com
Deadline is each Thursday, a week before publication.
Comments on Facebook