Whiskies of the World San Jose 2020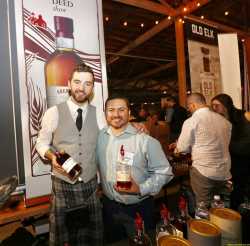 When:
Friday March 27 at 6:00PM
Where:
San Jose Marriott, 301 S Market St, San Jose, CA 95113
Details:
One of the largest whisky tasting events in the US, Whiskies of the World gathers over 200 of the most fascinating distilled spirits from around the globe, along with their makers and ambassadors, to give guests an unforgettable evening. The event will provide whisky tastings, whisky and food pairings, whisky and cigar pairings, and the chance to interact with outstanding whisky brands as well as fellow whisky enthusiasts. This is an upscale event! Please plan to wear kilts, jackets, party dress.