Online Extra: Feds sue Gilead over PrEP patents
Wednesday Nov 13, 2019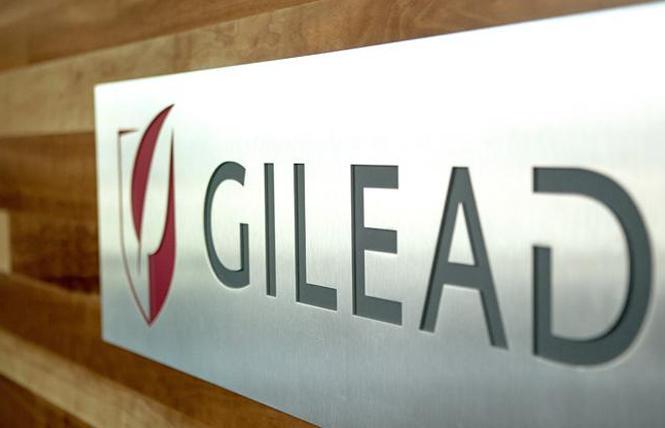 The United States government has filed a lawsuit against Gilead Sciences Inc., alleging that the company has infringed on PrEP patents held by the Centers for Disease Control and Prevention.
Gilead developed Truvada (tenofovir disoproxil fumarate/emtricitabine) and its successor Descovy (tenofovir alafenamide/emtricitabine) for HIV treatment, but the suit claims government-funded scientists conducted the research that led to the approval of the combination pills for HIV prevention.
"Gilead must respect the U.S. patent system, the groundbreaking work by CDC researchers, and the substantial taxpayer contributions to the development of these drugs," Health and Human Services Secretary Alex Azar II said in a statement.
The strongly worded federal lawsuit, filed November 6, alleges that Gilead "has willfully and deliberatively induced infringement of the HHS patents," adding that the company's conduct was "malicious, wanton, deliberate, consciously wrongful, flagrant, and in bad faith." HHS claims it has made multiple attempts to license its PrEP patents to Gilead, but the company has repeatedly refused.
Advocates with the PrEP4All Collaboration revealed in March that the CDC holds four patents on the use of Truvada for HIV prevention. They have urged the government to collect royalties from Gilead and use them to fund a national program to provide low-cost PrEP and related services, focusing on communities in which the prevention pill is currently underutilized.
Truvada and Descovy cost about $1,600 per month, and advocates claim that Truvada brought in around $3 billion in revenues last year. Gilead offers a patient assistance program and co-pay card that reduces out-of-pocket PrEP costs for many individuals. But people still have trouble affording it, and the cumulative cost is a burden for public health programs that aim to expand the use of the prevention pill.
"The decision of the U.S. government to sue Gilead for infringement on the taxpayers' PrEP patents represents a first step in ensuring universal access to PrEP," PrEP4All co-founder James Krellenstein told the Bay Area Reporter. "The patent litigation will not be beneficial to public health, however, unless the government commits to using it to increase access to PrEP and to distribute any royalties recovered to programs that mitigate the multitude of barriers that prevent people from using PrEP."
Gilead contends that the government patents are invalid.
"We strongly believe that the patents granted to HHS since 2015 for PrEP and PEP [post-exposure prophylaxis] are not valid and reject any notion of willful infringement," the company said in a statement. "Published materials clearly show that, well before HHS claims to have invented the concepts of PrEP and PEP in 2006, others had conceived of using an antiretroviral therapy, including Truvada ... for both forms of prophylaxis."
Antitrust lawsuit
This federal complaint is only one of the lawsuits Gilead is facing related to its HIV medications.
As the B.A.R. previously reported, an ongoing antitrust lawsuit alleges that Gilead and collaborating drug companies illegally established a near monopoly on HIV combination pills by restricting generic competition.
A second hearing in the case, known as Staley, et al. v. Gilead, was held November 7 at the U.S. District Court in San Francisco. Lawyers for the plaintiffs asked for a June 2021 trial date, but a Gilead attorney argued for a four-year delay; Judge Edward M. Chen sided with the plaintiffs.
In addition, as lead plaintiff and longtime activists Peter Staley reported on Facebook, one of the co-defendants, Japan Tobacco — which owns one of the medications used in Gilead's combination pills — asked the court to reject friend-of-the-court briefs submitted by AIDS advocacy groups, claiming they were in fact friends of the plaintiffs. Chen accepted the briefs.
Comments on Facebook