Newsom issues proclamation for Harvey Milk Day
Wednesday May 22, 2019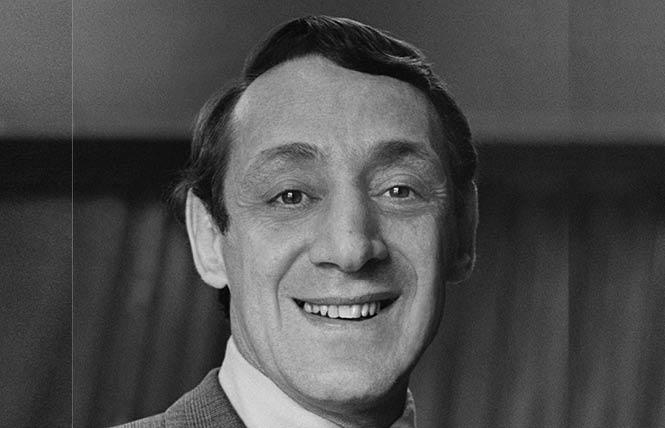 California Governor Gavin Newsom proclaimed Wednesday as Harvey Milk Day, and issued a proclamation in honor of the late San Francisco supervisor.
May 22 is a state day of special significance that recognizes the late gay icon, who would have turned 89.
Milk was the first gay man elected to public office in San Francisco and California when he won a seat on the Board of Supervisors in 1977. Tragically, he was assassinated, along with then-mayor George Moscone, on November 27, 1978 by disgruntled ex-supervisor Dan White.
"Milk stood firm in his belief that freedom and dignity should extend to all human beings, regardless of their sexual orientation or identity, at great personal risk," Newsom's proclamation states. "Milk paid the ultimate price for his advocacy when he was struck down by an assassin's bullet just a year into his term on the Board of Supervisors. His legacy lives on in laws that protect the LGBTQ community and in the hearts of generations of activists."
Newsom tweeted about Harvey Milk Day a few hours before issuing the proclamation.
Harvey Milk's bravery is another reminder of our commitment to demand justice and freedom for all. His legacy doesn't just live on in the hearts and minds of the LGBTQ community, but in all of us who fight for equality. Today, and every day, we honor him. #HarveyMilkDay pic.twitter.com/j6ZZ8nMCEh— Gavin Newsom (@GavinNewsom) May 22, 2019
Gay state Senator Scott Wiener (D-San Francisco), who is also chair of the Legislative LGBTQ Caucus, issued a statement Wednesday.
"For six years, I had the deep honor of representing the district that Harvey Milk previously represented on the San Francisco Board of Supervisors," Wiener said. "Harvey is one of our community's most important leaders. He paved the way for so many of the rights we enjoy today, and always reminds us of the importance of giving hope to future generations.
"Harvey died for our community, but his mark carries on to this day," Wiener added. "He inspired me and so many others to fight for justice and equity."
This is the 10th observance of Harvey Milk Day, following passage of a state law by gay former state Senator Mark Leno (D-San Francisco) in 2009. Then-governor Arnold Schwarzenegger signed the bill and the first observance was held in 2010. In 2011, former governor Jerry Brown issued his first Milk day proclamation, but got the history wrong, stating, "In 1977, Harvey Milk was elected to the San Francisco Board of Supervisors, becoming the first openly gay man in the history of the United States to be elected to public office."
Actually, according to a post that year by the LGBTQ Victory Fund, Milk was the fifth out candidate elected to public office in the U.S.
The information was corrected on subsequent proclamations issued by Brown.
Newsom's proclamation pointed out that LGBTQ people continue to face discrimination and violence in the U.S. and around the world "rooted in the same hatred that Milk died fighting."
"They deserve hope, and they cannot abide our silence," the proclamation states. "We must carry on his fearless advocacy as we work toward a California for all."
Comments on Facebook