SF supervisors OK pot sale, use ordinance for temporary events
Wednesday Mar 13, 2019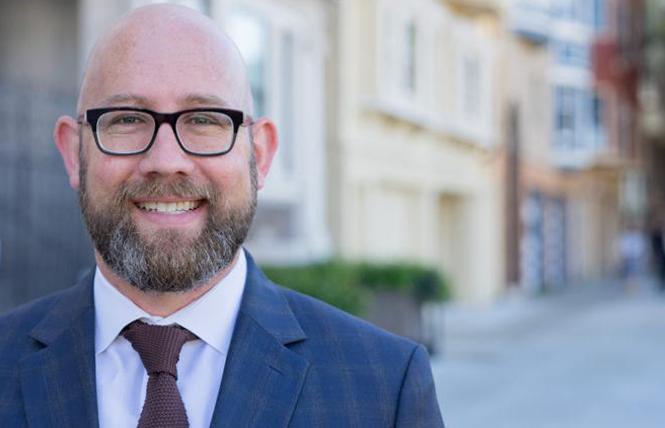 The San Francisco Board of Supervisors Tuesday approved a pilot program that will allow organizations to apply for a permit to sell or consume cannabis at temporary events.

The 9-2 vote, with District 4 Supervisor Gordon Mar and District 11 Supervisor Ahsha Safai opposing, has to be voted on a second time at next week's meeting, as is required for all ordinances. It will then be sent to Mayor London Breed, who has 30 days to sign it before it automatically becomes law.

Even if approved immediately, the new ordinance, sponsored by gay District 8 Supervisor Rafael Mandelman and co-sponsored by Supervisors Vallie Brown, Matt Haney, Shamann Walton, Catherine Stefani, and Sandra Lee Fewer, will not give organizations time to file for a permit for this year's annual 4/20 cannabis celebration that brings thousands of people to Golden Gate Park and the surrounding neighborhood.

At the meeting, Mar and Safai said they opposed the ordinance because they felt it could also encourage the consumption of tobacco smoking. Several speakers also made the same point during their testimony at last week's budget and finance committee hearing, which approved the ordinance before it was sent to the full board.

Under the new ordinance, certain organizations will be allowed to apply for a temporary permit to sell or consume cannabis — or both — at temporary events. The pilot program will be assessed at the end of this year and can be continued at the discretion of the city's Office of Cannabis, according to the ordinance.

The legislation specifies that only those organizations that have previously sponsored a recurring annual event, have previously applied for city permits, and have had a history of illegal pot sales at previous events will be allowed to apply for a permit. Applicants for the new permits must first gain approval from the state, before filing an application with the city. In addition to state and city approval, the organizations must also obtain waivers from any other city agency that has jurisdiction over the event, which could include the Recreation and Parks Department and the Department of Public Health.

When the ordinance was discussed at the board's February 27 committee meeting, more than a dozen people testified in support of the plan.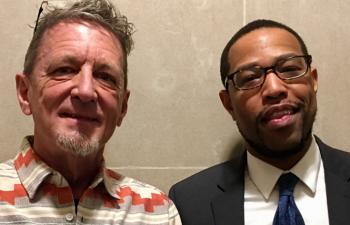 Among those testifying was Patrick Finger, executive director of Folsom Street Events, who said that approval of the ordinance would be useful for events such as the annual Folsom Street Fair and Up Your Alley street fair by providing additional sources of revenue, since the costs for producing such events continue to increase.

Terrance Alan, the chair of the San Francisco State Cannabis Legalization Task Force, also testified in favor of the ordinance. Alan said at the hearing that the task force's final report, issued in December 2018, included a recommendation that "a local license permit type should be created" for temporary events.

The proposal to create permits was made possible by Assembly Bill 2020, which went into effect January 1 and gave cities in California the authority to approve temporary cannabis events, Mandelman said in a prepared statement when he introduced the ordinance at the committee hearing.

San Francisco "has long embraced community festivals and gatherings, as well as the cannabis industry and, with this ordinance, we will be leading the way on local implementation of AB 2020 and doing so in a way that puts public safety first," he stated.

"Regulating cannabis events allows the city to maintain its commitment to public health and safety by ensuring permitted businesses are supplying safe products," he added.

"It also contributes to our commitment to reduce consumption by underage youth, many of whom we know are currently consuming cannabis illegally at unpermitted events, by ensuring that sales and consumption at temporary events are limited to those who are 21 and over," Mandelman said.

At the hearing, Office of Cannabis acting director Eugene Hillman said that the regulations are intended to "eliminate the negative impact of the unregulated sales and consumption" that take place every year during events such as the 4/20 cannabis celebration in and around Golden Gate Park. In implementing the program, Hillman said the Office of Cannabis would collaborate with other city agencies.

"Ultimately, I hope that this legislation will accomplish what all of our recent cannabis regulations have sought to do: bring this newly legal industry into the light in a way that supports local small businesses and equity applicants while putting public safety first," he said.
Comments on Facebook