A new exhibition opened at the GLBT Historical Society Museum on 18th Street, 'The Mayor of Folsom Street: The Life and Legacy of Alan Selby,' to honor his memory. A large crowd was on hand to welcome this exhibition.
Viewing 1 thru 12 of 1210 Stories
Rubber boots or kinky boots? Rain gear or drag, dear? You decide. Nightlife fun is on your side.
The National Center for Lesbian Rights celebrated its 42nd anniversary on May 18 at the Marriott Marquis with a VIP dinner, dancing, face-painting and entertainment afterward at Metreon City View.
From naked nights to safety classes, pee parties to movie nights, there's a lot going on in the San Francisco Bay Area for leather and other kinksters.
Paranoia, red-baiting and homophobia swept across the United States in the early 1950s like a cold fire, and San Francisco was not exempt from its reach. The vile Joseph McCarthy and his toady Roy Cohn engaged the country in the Army-McCarthy hearings.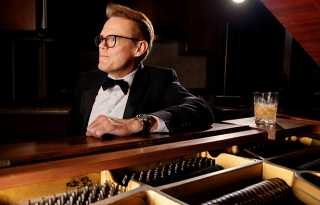 Tom Reardon returns to Feinstein's at The Nikko for his eighth show on May 16 and 17. The singer, who also performs in musical theater, will offer his usual eclectic mix of songs: everything from The Great American Songbook to Bob Dylan and Fleetwood Mac.
Steppin' out, dressing' up, getting' down, see ya 'round the town.
Equality California's annual awards gala, held at the Fairmont Hotel on May 11, included presentations of the Vanguard Leadership Award, presented by SF Mayor London Breed to Hon. Scott Weiner, who also got a birthday cake.
Ross Mathews will MC a night of comic insults hurled at Sister Roma, but it's all in fun; the upbeat series regular on 'RuPaul's Drag Race' will serve as a tonic to the Jungle Red claw-like insults from Roma's drag pals on May 18 at the Castro Theatre.
I've noticed how remarkably precise and specific some people have become with their stated sexual identities and options. Those people should teach a class titled How to Turn Off a Sexual Partner in 60 Seconds or Less.
On Saturday May 18, funny lady Maureen McVerry will perform 'Verry McVerry 2019,' her ever-evolving, long-running cabaret act, at Oasis. It's a show that she has performed for an impressive 25 years.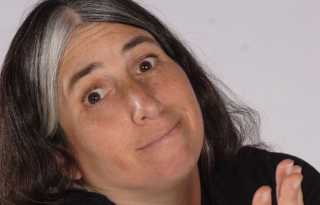 It's been ten years since comic extraordinaire and hostess with the mostess Lisa Geduldig began doing her monthly comedy shows at El Rio, and on Friday May 17 at 7pm, Geduldig will host a special show to celebrate this milestone year.
From Bare Chests to bare butts, meetings and exhibits, there's always a lot going on in the San Francisco Bay Area for leather and other kinksters.
Viewing 1 thru 12 of 1210 Stories