Prideland: PBS series focuses on Southern queer populations and advances
Tuesday Jun 23, 2020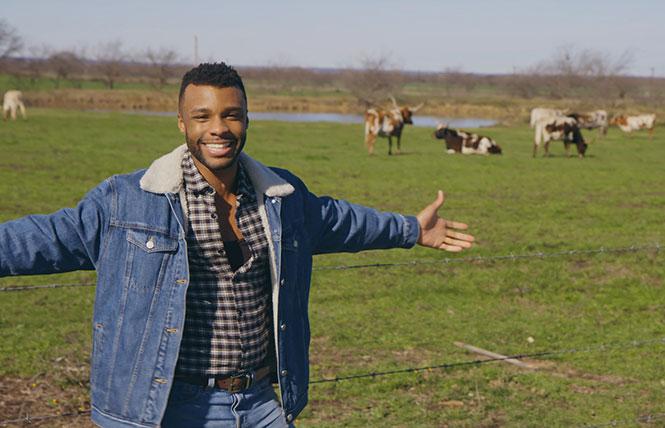 With protests and riots raging in the nation's streets over George Floyd's murder, there's a sense of fatigue, that this unresolved issue of police abuse towards people of color has been ongoing for decades, and is only the tip of systemic racism and racial disparity in our society.

Thus, the debut of the hour-long PBS documentary Prideland, the premiere show in their June LGBTQ programming, arrived like a healing balm. Prideland has now been launched as a six-episode short-form series on PBS Voices, a new documentary-focused YouTube Channel, which covers some material not included in the broadcast version.

Prideland is a journey encapsulating how LGBTQ people are thriving in the South, despite encountering bigotry and non-acceptance. It is hosted by African-American performer, creator and recording artist Dyllón Burnside, best known for portraying the street kid Ricky in Ryan Murphy's FX series Pose.

"Being a queer boy raised in the South, I had distinct memories of feeling like I could never be my authentic-self there, so I left seeking acceptance elsewhere," said Burnside in a PBS press statement. "But I never left my southern roots. I wanted to go back as an adult to see if things had changed, and I'm proud to report they have."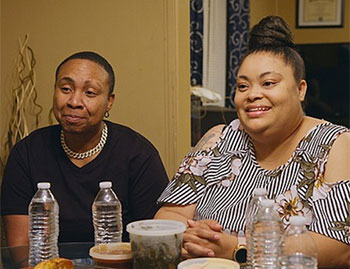 Burnside surprises us with the statistic that the South has more queer people (over one-third) living there than any other region in the U.S. Burnside charts his own passage of growing up in Pensacola Florida, where faith and religion played a big part in his upbringing. He was recruited by a mega-church at age 21 to lead worship singing, but once he came out to the pastor, was fired from his ministry.

Leaving for New York and Broadway to find a new support system that would embrace all of him, Burnside returns to the south to find people of different backgrounds, locations, and points of view, who are creating change by establishing affirming spaces and community pockets so they could live more freely in areas that have historically rejected them. They could have abandoned the South, making it easier on themselves, but chose to stay and make the places they call home better for others.

Burnside has a genial, breezy, melodic optimism, so the fascinating people he interviews feel comfortable to unreservedly share their riveting stories. We meet Carmarion Anderson, Human Rights Commission (HRC) Alabama State Director, the first transgender woman of color to hold such a leadership position. Anderson grew up Pentecostal, where it was holiness or hell, but maintains now that holiness is wholeness, allowing her to live out her truth and promote empathy, not sympathy, for LGBTQ people.

In Brandon, Mississippi we encounter a straight Southern Baptist woman whose two sons came out to her, which created a spiritual crisis leading to a second conversion. After 14 years lying to her church (based on pastoral advice) by keeping silent about being a parent of LGBTQ children, she came out in a video for HRC's Project One America entitled All God's Children.

She received hate mail, but remains grateful for the experience, now realizing what it means to feel rejected and how hard it is to be LGBTQ in the South.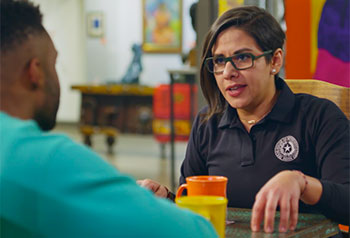 "No one should have to live in the closet." This clip should be required viewing for any PFLAG newcomer.
Other segments feature Rob Lowery, an openly gay minister serving at Fondren Presbyterian Church in Jackson, MI and despite having to be closeted before Presbyterians allowed openly gay clergy in 2011, when he later came out to his congregation, they warmly accepted him.

We're introduced to a lesbian couple who not only added their names in the court case challenging Alabama's gay marriage ban, but became the state's first same-sex adoption after years of rejection by state agencies.

Audiences will be amazed hearing that Montgomery, Alabama, site of some of the fiercest, nastiest battles of the Civil Rights Era, now has its first African-American mayor, formerly a probate judge who refused to follow homophobic State Supreme Court Justice Roy Moore's order that they stop issuing legal same-sex marriage licenses. Steven Reed promotes inclusion and diversity, saying there's a huge difference between tolerance and acceptance.

In Texas, after learning the grim data that nationwide 40% of all homeless youth identify as LGBTQ, we come across a lesbian couple, who as part of Rainbow Families, have formed their own household composed of kids rejected by their biological parents, "stitched together not by blood, but by love," calling themselves the House of Montage, a homage to those depicted in Pose.

We engage with a lesbian couple, cowgirls who own a ranch and ride competitively in horse shows, one of whom is President of the International Gay Rodeo Association, but claims mainstream rodeos are now much more welcoming to LGBTQ people, since many of the top trainers are gay men.

Finally in Dallas, Texas's most LGBTQ-affirming city, we meet Jessica Gonzalez, a proud Mexican-American queer Texas State House legislator, one of five, who together have formed the first LGBTQ caucus.

Burnside ends with the Creating Change Conference, sponsored by the National LGBTQ Task Force, where LGBTQ activists from the South meet to celebrate, affirm, and rejuvenate each other: "Let's go make some noise."

As Burnside concludes Prideland, he proclaims equal rights and acceptance of LGBTQ people is unstoppable, believing that "fearless authenticity is a superpower, and these queer heroes and allies are truly inspirational." So will the viewers of this buoyant, upbeat, hope-filled documentary.


Editor's note: If you liked this article, help out our freelancers and staff, and keep the B.A.R. going in these tough times. For info, visit our Indiegogo campaign. To donate, simply claim a perk!
Comments on Facebook