Holiday concerts of note
Tuesday Nov 30, 2021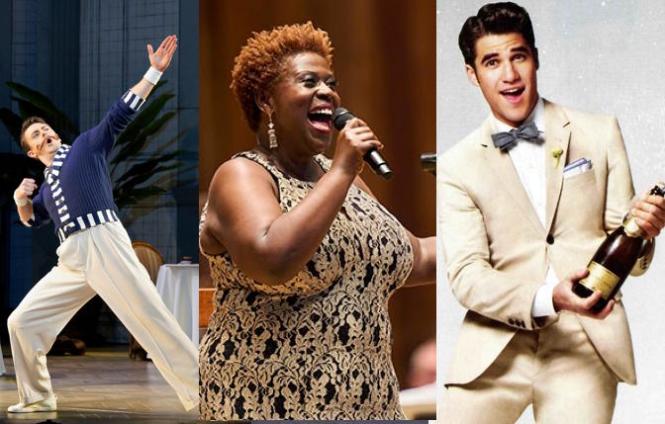 The holidays are here and ready to celebrate in person. Opportunities to attend concerts and seasonal music events are plentiful and most performance venues are back to full capacity. Health precautions remain in place, so the time feels right to deck the halls.

Opera
San Francisco Opera presents final performances of Cosi fan tutte this week, wrapping a triumphant comeback season. The second installment in Canadian director Michael Cavanagh's trilogy of Mozart-Da Ponte operas, each set in an American house during different periods, is a hit. A brilliant colonial era The Marriage of Figaro was first and Don Giovanni ends the cycle this summer with the house fallen into dystopian decay.

Cosi uses the manor as a 1930s resort where romantic fun and games contrast with the gathering clouds of war. A rather misogynistic libretto is offset by Mozart's exquisite music, which bounces amiably in conductor Henrik Nanasi's perfect pacing. A solid cast, highlighted by American tenor Ben Bliss in his SFO debut keeps comedy at the forefront.

The SFO Chorus also makes a distinctive mark. As much singing actors as expressive ensemble, Ian Robertson has prepared them well in the last stage production of his 35-season career as the Company's chorus director.

Robertson's legendary tenure is celebrated in two concerts December 11 and 12 at Dianne and Tad Taube Atrium Theater, featuring a commissioned work by composer Cava Menzies. Robertson retires this year, feeling the time has come to offer new SFO Music Director Eun Sun Kim a chance to fit her vision with a new Chorus leader.

The Future Is Now: Adler Fellows Concert Fri. Dec. 10 7:30 PM at Herbst Theatre. Eun Sun Kim conducts eleven promising young opera artists and the SFO Orchestra in a one-night-only event two years in the making. The evening features arias and scenes performed by SFO's resident artists, the Adler Fellows. Always an astonishing array of talent, the show is also a great way to catch a rising star.
www.sfopera.com
Symphony
December at Davies Symphony Hall, SoundBox and the San Francisco Symphony website looks amazingly normal after the uncertainties of 2020. A parade of events offers something for everyone. Trending young, hip and diverse, there is room for traditional fare and family friendly fun too.

The special season starts Dec. 5 with two showings of Deck the Hall at the Drive-In, a digital holiday program presented on the big screen at Fort Mason Flix. The annual decoration of DSH is a big event for the families and schools of San Francisco. 2021 uses technology and innovation to keep the tradition alive off-site.

Holiday Soul, Weds. Dec. 8, 7:30pm. Daniel Bartholomew-Poyser conductor; Yolanda Adams vocalist; Oakland Interfaith Gospel Choir, Terrance Kelly director and the San Francisco Symphony

Handel's Messiah Fri. Dec. 10 and Sat. Dec. 11 at DSH, 7:30pm with the SFS and SFS Chorus, Grant Gershon conductor and soloists Rachele Gilmore, Leah Wool, Nicholas Phan, and Christian Pursell.

San Francisco Symphony Youth Orchestra: Prokofiev's Peter and the Wolf Sunday, December 12, at 2pm, Daniel Stewart conductor with guest narrator (to be announced).

That same day, at 8:00pm Mariachi Sol de Mexico de Jose Hernandez returns for A Merry-Achi Christmas.

Holiday themed films Love Actually (Dec. 14 & 15) and Home Alone (Dec. 16 & 18) screen with live SFS accompaniment at DSH. That's one way to get audiences back to the movies!

Dec. 17 DSH gets gayer when variety show, Holiday Gaiety, co-emceed by Peaches Christ and conductor Edwin Outwater, spotlights drag performers Coco Peru and Thorgy Thor, out and proud mezzo-soprano Jamie Barton, vocalists Alex Newell and Jimmie Herrod, and dance troupe Fou Fou Ha!

December 21, conductor John Mauceri leads the SFS in The Nutcracker & the Mouse King, starring Alan Cumming as narrator. The show (conceived by Mauceri) joins E.T.A. Hoffmann's original story with music from Tchaikovsky and The Nutcracker ballet, a treat from Messrs. Cumming and Mauceri.

December 22, show-stopping Capathia Jenkins and jazz singer and pianist Tony DeSare join the SFS and Chorus, with conductor Steven Reineke, for A Cool Yule Christmas-Holiday Favorites of Frank & Ella, featuring the iconic duo's holiday hits and standards. December 23, members of the SFS brass, percussion, and timpani sections, conducted by Edwin Outwater, present classical and popular favorites in Holiday Brass.

New Year's Eve with Darren Criss at DSH Fri., Dec. 31, 7:30pm, Bruce Anthony Kiesling conductor, displays the San Francisco native singer and songwriter in his take on the annual SFS celebration. www.sfsymphony.org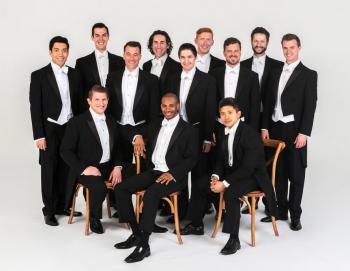 Off-Van Ness
Philharmonia Baroque Orchestra & Chorale presents Bach's Christmas Oratorio, led by Music Director Richard Egarr, December 9-12 at Herbst Theatre, San Francisco; Bing Concert Hall at Stanford; and First Congregational Church, Berkeley. The Philharmonia Chorale returns to stage performances after two years, working with Egarr for the first time. Bach is a wonderful alternative to the ubiquitous "Messiah" and PBO's early music expertise guarantees a musical event. www.philharmonia.org

Enduring vocal ensemble Chanticleer returns a tradition, A Chanticleer Christmas, with eleven performances in specially decorated churches and missions across the Bay Area, December 10 through 23. Music from the Renaissance to spirituals and carols joins with new repertoire.

Closest Bay Area Venues:
Tues. Dec. 10, First Congregational Church, Berkeley
Sat. Dec. 14 St. Ignatius Church, San Francisco
Sat. Dec. 21 Cathedral of Christ the Light, Oakland
Sun. Dec. 22, St. Ignatius Church, San Francisco
www.chanticleer.org

Help keep the Bay Area Reporter going in these tough times. To support local, independent, LGBTQ journalism, consider becoming a BAR member.