Las Vegas-based illusionist Jack Alexander will bring his sleek new stage show, Express, to Oasis next weekend in two benefit performances for the Richmond/Ermet Aid Foundation (REAF).
Viewing 1 thru 12 of 1214 Stories
The Sisters of Perpetual Indulgence celebrated Easter Sunday and their 40th anniversary on April 21 by returning to Dolores Park for a well-attended picnic-filled party of thousands.
Over the course of my tenure writing this column, I've received feedback that readers often prefer something other than pure reporting on events. As one gentle critic put it, "I prefer you don't just reword an event's program," and they have a point.
Let the music play, let your body sway, let a drag queen slay. What the hey, nightlife's so gay.
From kink demos to naked nights, and th SF Eagle's block party, there's always a lot going on in the San Francisco Bay Area for leather and other kinksters.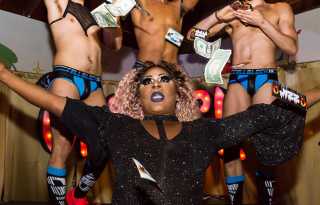 Oakland will be a real drag from Friday April 26 to Sunday April 28 when 100 drag queens, drag kings, and radical queer performers take to the stages in Oakland for a three day drag-a-thon which will include live performances, music, vendors, and art.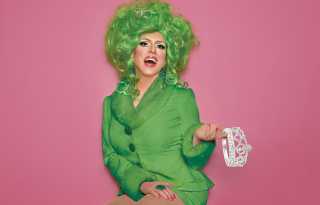 New York drag queen extraordinaire Hedda Lettuce brings her appropriately titled show, Hedda Lettuce: Gives Great Hedda to Oasis on Friday and Saturday, April 19 and 20.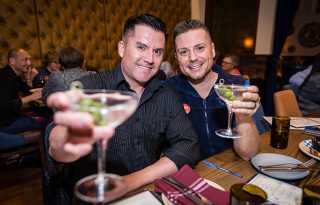 April may bring you showers, but nightlife surely brings you joy, wet or dry.
Brent Barrett, known for his performances in 'The Phantom of the Opera,' has not named his solo cabaret show after the half-masked man's signature number "The Music of the Night." Instead, it's called "Night Songs."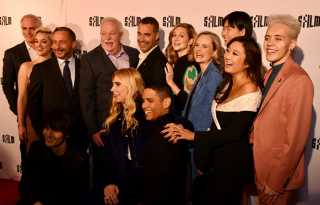 Stars shined brightly at the April 10 opening of the San Francisco International Film Festival, which featured a screening of the first episode from the new series, Armistead Maupin's 'Tales of the City.'
From fetish nights to talks, sober and beer-y events, including the SF Eagle's upcoming anniversary, there's a lot going on in the San Francisco Bay Area for leather and other kinksters through April.
Don Cavallo, a multi-talented restaurateur, actor and singer was also one of the first writers for the Bay Area Reporter. He seized the scene in San Francisco and made it his own from his 20s on, including opening the Fickle Fox.
Get your gear on, strap in for fun at nightclubs, bars, and special venues with added fun.
Viewing 1 thru 12 of 1214 Stories