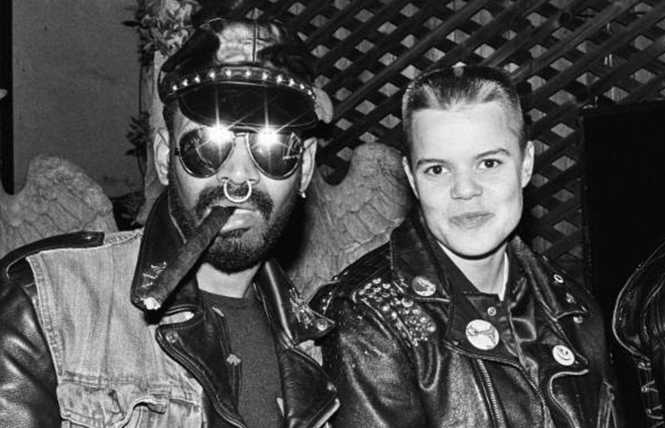 The GLBT Historical Society and Museum is presenting the exhibition 'SoMa Nights: The Queer Nightclub Photography Of Melissa Hawkins,' curated by photographer Hawkins and nightlife historian Marke B.
Viewing 1 thru 12 of 1167 Stories
There's always a lot going on in the San Francisco Bay Area for leather and other kinksters.
Boy Division, the monthly New Wave, goth, queer pop night, included groovy retro sounds, plus drag queens and puppets! The diverse crowd enjoyed a Dark Room drag show, and grooving to The Cure, Depeche Mode and other faves with DJ Xander at the Cat Club.
One of the biggest annual local gatherings for leatherwomen took place this past Saturday, the Ms. San Francisco Leather contest at SOMArts Cultural Center.
Can you stand the sheer variety of nightlife fun yet to come? What if you closed your eyes and just pointed at the listings page, web or print? Go where you've never been before. Make adventure where you can find it, even in your own zip code.
Regardless of your relationship status, you can celebrate Saint Valentine for his renegade marriage ceremonies and check out some of these fun events.
Winter has come, and now you're expected to find a date for Valentine's Day, or go solo to one of these fun nightlife events, where you may find love, or lurve, or a few likes. Wear your rubbers.
Opening celebrations on Jan 31 for 'Two-Spirit Voices: Returning to the Circle,' the new exhibit at the GLBT History Museum, featured members of Bay Area American Indian Two Spirits (BAAITS).
Leather communities have had a longstanding practice of passing down leathers, gear and treasured objects to others as a way of letting a valued possession experience new life with a new caretaker.
'Hedwig' star and Tony winner Lena Hall brings her unusual tales of show business to Feinstein's at the Nikko in her new cabaret show, 'The Art of the Audition.'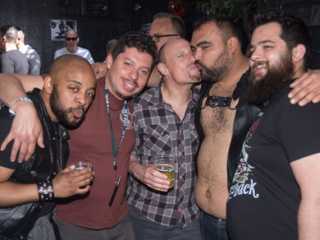 Enjoy any of these events going on in the San Francisco Bay Area for leather and other kinksters.
What's happening in bar, clubs and cabarets? Look here for the most LGBT-inclusive listings in town.
The naughty weekly night at The Powerhouse, hosted by Dulce de Leche and mrPam, includes an underwear contest and gear night.
Viewing 1 thru 12 of 1167 Stories