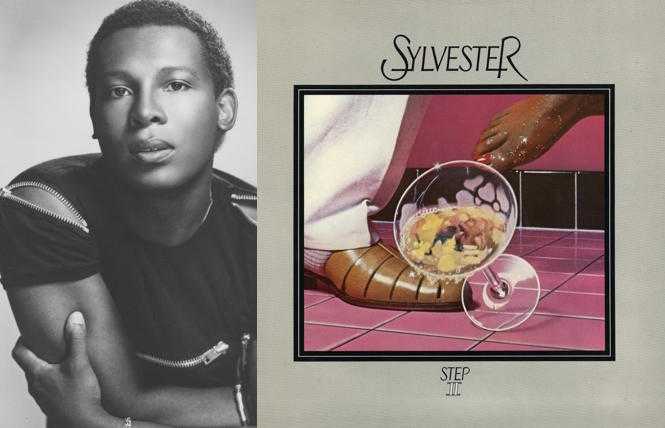 Disco icon Sylvester's 'Step II' album has been reissued, and a short online documentary tells the story of his fabulous yet too-brief career and life.
Viewing 1 thru 12 of 1470 Stories
Kent James, also known as the punk-influence rock music frontman Nick Name, died at his home in Palm Springs on July 3, 2020. The gay singer-songwriter lived in San Francisco for a few years, and performed at local nightclubs.
Along with their weekly cavalcade of online entertainments, host D'Arcy Drollinger takes on current events in a dishy blend of 'Talk Soup' and 'Drag Race.'
A new scholarly project at Cal State Fullerton, created by Assistant Professor Eric Gonzaba, maps LGBT bars, cafes and hotels from the historic Bob Damron's Gay Guides.
Midsummer mindfulness means enjoying more entertainments at home. Sorry, that's the way it is. Whether you're enjoying or avoiding fireworks, keep safe and enjoy arts, nightlife and community events online.
Brittany Howard, Tom Goss, Jake Blount, Sarah Peacock and Maxx Mann offer diverse music with their own unique queer edge.
It is bittersweet that I am announcing I will no longer be writing this column. The legacy of this column is something I have tried to honor by elevating discourse about LGBTQ adventurous sex and the cultures and relationships they spawn.
We love comics, specifically gay ones. So when Northwest Press announced its fundraiser for a new graphic novel, we had to spread the news.
Pride organizations of the world will celebrate Global Pride 2020. Todrick Hall will host the June 27 24-hour livestream Pride event featuring Adam Lambert, Pussy Riot, Big Freedia, Village People, Courtney Act, and many more.
Pride Live, a social advocacy and community engagement organization for the LGBTQ community, held its third annual Stonewall Day, with pop star and presidents joining in.
Baltimore native, out musician, activist, and even a bit of a mystic, Sonia Rutstein, better known to her fans and followers as SONiA of disappear fear, has a musical gift for everyone, her new 12-song CD compilation "Love Out Loud."
The town of Guerneville and the Russian River area are lovingly portrayed in Mark Abramson's latest, 'River Days, River Nights.' The memoir covers the period from 1976 through 1984, an era of considerable change for the region.
As the main creator of the Hi-NRG music genre, Patrick Cowley briefly thrived on the dance music charts with originality and ferocity. Cowley's posthumously published diaries document his short life in 1970s gay dance and music scene.
Viewing 1 thru 12 of 1470 Stories