"When I contracted AIDS, I contracted a diseased society as well," is the opening quote from the new searing documentary about the late David Wojnarowicz, a scathing iconoclastic artist, cultural critic, writer, musician, photographer, and filmmaker.
Viewing 1 thru 12 of 12277 Stories
Various forms of police and detective procedurals are the top-ranked series on TV and streaming services. How does that align with what is happening out in the real world to Black and brown, LGBTQ and disabled people—the primary targets?
Juliana Hatfield, Lana Del Ray, Merry Clayton and Mary Karlzen's new music will stir your soul and please your ears.
The ever-adventurous Shotgun Players offers up an agonizingly of-the-moment, tailored-for-teleconferencing commission by playwright Noelle Viñas, while the online adaptation of the musical 'A Letter to Harvey Milk' also works online.
Delany's latest creation is a racy, pungent illustrated novella of explicit gay erotica inspired by and dedicated to childhood friend Kenroy Thorsten "who started it all on the first night of summer camp in the boys' bunk-five tent in 1952."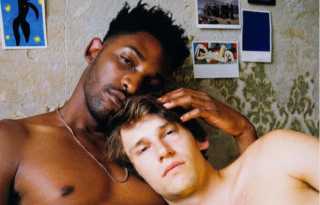 Four fabulous film festivals are rolling out their ticketing plans, with online screening schedules and even some fun drive-in shows. Get the reel deal info on Frameline, OUTshine, Livable Planet and CAAMfest movie events with LGBT content.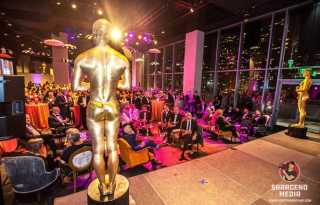 The stylish crowd that usually enjoys watching the Oscars at the Academy of Friends gala in San Francisco won't be noshing on hors d'oeuvres or sipping bubbly this year.
Plenty of outdoor and distanced events are worth joining this, week. But you'll pardon our recusal from 4/20, the marijuana party. Now that's legal, it's not so radical, and more like Muffin Monday. Going to bars feels more speakeasy-esque these days.
Taking his art outdoors and on video, the always-innovative Sean Dorsey discussed his new dance works as part of the company's 2021 At-Home Season (April 16-18), and the new series, 'The Lost Art of Dreaming.'
The queer, Black classic that everyone in the LGBTQ community deserves is here. 'The United States v. Billie Holiday,' as a film, is an indictment, instructional guide and spiritual love letter rolled into one.
Written by Mark Harris, the husband of gay playwright Tony Kushner, the new Mike Nichols biography profiles a prickly genius who was a virtuoso observer of others, yet a stranger to himself.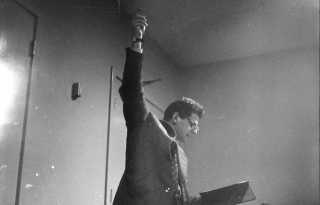 It was the poem that defined a generation. "Howl," Allen Ginsberg's defiantly gay manifesto, and other poems, will be released on audio by Omnivore Recordings on CD, LP, and in multiple streaming and download formats.
On April 22, SF Gay Men's Chorus will present their 15th annual Crescendo: Voices Rising, an online gala with guest-stars LeeAnn Rimes, Jake Shears, Shangela, Rita Moreno and others.
Viewing 1 thru 12 of 12277 Stories