It was the poem that defined a generation. "Howl," Allen Ginsberg's defiantly gay manifesto, and other poems, will be released on audio by Omnivore Recordings on CD, LP, and in multiple streaming and download formats.
Viewing 1 thru 12 of 12273 Stories
Delany's latest creation is a racy, pungent illustrated novella of explicit gay erotica inspired by and dedicated to childhood friend Kenroy Thorsten "who started it all on the first night of summer camp in the boys' bunk-five tent in 1952."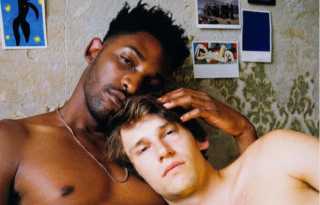 Four fabulous film festivals are rolling out their ticketing plans, with online screening schedules and even some fun drive-in shows. Get the reel deal info on Frameline, OUTshine, Livable Planet and CAAMfest movie events with LGBT content.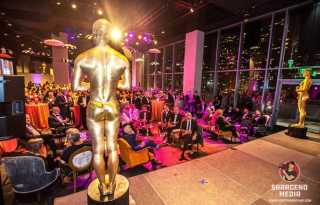 The stylish crowd that usually enjoys watching the Oscars at the Academy of Friends gala in San Francisco won't be noshing on hors d'oeuvres or sipping bubbly this year.
Plenty of outdoor and distanced events are worth joining this, week. But you'll pardon our recusal from 4/20, the marijuana party. Now that's legal, it's not so radical, and more like Muffin Monday. Going to bars feels more speakeasy-esque these days.
Taking his art outdoors and on video, the always-innovative Sean Dorsey discussed his new dance works as part of the company's 2021 At-Home Season (April 16-18), and the new series, 'The Lost Art of Dreaming.'
The queer, Black classic that everyone in the LGBTQ community deserves is here. 'The United States v. Billie Holiday,' as a film, is an indictment, instructional guide and spiritual love letter rolled into one.
Written by Mark Harris, the husband of gay playwright Tony Kushner, the new Mike Nichols biography profiles a prickly genius who was a virtuoso observer of others, yet a stranger to himself.
On April 22, SF Gay Men's Chorus will present their 15th annual Crescendo: Voices Rising, an online gala with guest-stars LeeAnn Rimes, Jake Shears, Shangela, Rita Moreno and others.
The Covered Wagon bar hosted the 1972 Mr. Cowboy contest, but things didn't go well, as reported in the B.A.R.'s May 17 issue. Many in attendance were "stirred into a frenzy of accusations, charges and counter-charges of fraud, fake fix and cheat."
Spring has quite sprung and many arts, nightlife and community organizers and producers have emerged from their Zoom caves. Chirp, chirp.
SFFilm is making big changes to accommodate the pandemic for its 64th Annual San Francisco International Film Festival to be held from April 9-18 that will include primarily online streaming and in-person events at the Fort Mason Flix drive-in theater.
As we continue to celebrate the Bay Area Reporter's 50th anniversary, each week we'll take a nostalgic look at a highlight from each year's issues. In May 1, 1971 , a plumaged party seemed like a lot of fun.
Viewing 1 thru 12 of 12273 Stories