In "Scandalous: The Untold Story of The National Enquirer" (opening Friday), director Mark Landsman provides an incisive history of that supermarket checkout-counter tabloid.
Viewing 1 thru 12 of 11656 Stories
Turn over a new leaf as mid-autumn arts events make a harvest of entertainments.
First impressions are important, but they shouldn't lead to snap judgment. It is usually wiser to stop and think, but in the world of opera — especially Puccini — lovers tend to fall in love at first sight.
The newest show from San Francisco's most explosive comedian, Monica Palacios, is coming soon, and you shouldn't miss it.
"If I could only do one kind of performance," Mandy Patinkin explained in a recent phone interview with the B.A.R., "it would be doing concerts."
"Stomp," the so-called "international percussion sensation," played A.C.T.'s Geary Theater in San Francisco for eight performances last week, and Out There and a lot of vicarious percussionists were in the house.
Playwright Kate Attwell's "Testmatch" is about race and gender and global economic power.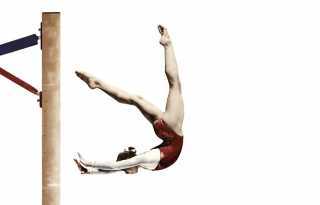 "At the Heart of Gold: Inside the USA Gymnastics Scandal" (opening Friday) follows the course of an investigation.
It's hard to beat the provocative, alluring title or argue with the success of the immensely popular noir series "The French Had a Name for It."
Andre Aciman has published the sequel to his incandescent debut novel, "Call Me By Your Name."
Writer Augusten Burroughs reveals yet another fascinating aspect about himself in " Toil & Trouble." Wait for it: he's a witch.
Turn over a new leaf as mid-autumn arts events make a harvest of entertainments.
The San Francisco Transgender Film Festival (SFTFF) begins its 19th season at the historic Roxie Theater this month, Nov. 7-10.
Viewing 1 thru 12 of 11656 Stories