Netflix's 'Tiger King: Murder, Mayhem and Madness,' is the hottest show in America right now. But many other hit shows with LGBT characters (minus the murder, mayhem and well, a bit of madness) are either free online or available on subscription.
Viewing 1 thru 12 of 11864 Stories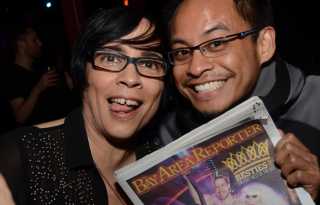 San Francisco is one of 11 US cities that is fortunate to have a legacy LGBT publication by us, for us, and about us. Help preserve the BAR as an historic and important community institution for the future.
Best-selling and world-renowned children's book author Jacqueline Wilson proves that it's never too late to come out. Wilson, 74, is the beloved and award-winning author of more than a hundred books.
Like virtually all performing artists, Lena Hall, best known for her Tony-winning turn as Yitzhak in the Broadway run of 'Hedwig & The Angry Inch,' has had her music and acting career set on pause.
As an accidental byproduct to an impossible situation, books are seeing an enormous resurgence as a necessary staple. San Francisco's dispossessed Tenderloin District culture gets its own 655-page homage with the new novel from William T. Vollmann.
San Francisco Symphony's 'Keeping Score' series goes free online; Their performance of Aaron Copland's monumental Third Symphony's online at many music outlets.
This isn't our first pandemic. Herein we review the cream of the pandemic film crop, many of which can be found on various cable channels or streaming services.
When gay actor turned writer/director Mike Doyle's feature-length debut played the festival circuit it went by the terrible title 'Sell By.' Opening this spring, the movie is now called 'Almost Love' is so much better than either of its names.
In this time of staying at home and practicing physical distancing when we venture out, it's not a surprise that the majority of this year's Besties winners are not open right now.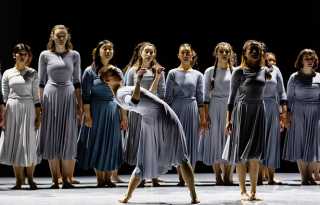 The people have spoken. The Bay Area Reporter is pleased to announce the 2020 winners in the Besties' Arts and Culture Categories. These are the places that bring (in your opinion) the finest highbrow entertainment the Bay Area has to offer.
Frameline, the San Francisco LGBTQ film festival usually held in June, has been postponed due to the coronavirus outbreak, Executive Director James Woolley announced Tuesday.
Terrence McNally, the playwright, librettist, and screenwriter who portrayed gayness to a mainstream theater audience, died March 24th at 81, becoming one of the first celebrities to succumb to COVID-19.
Joseph Caldwell's 'In the Shadow of the Bridge' is a heartfelt memoir about being gay in the New York City of the 1950s an '60s, as well as a remembrance of the peak years of the AIDS crisis.
Viewing 1 thru 12 of 11864 Stories