"You cannot reach the end (or get to the bottom) of Warhol," Whitney Museum curator Donna De Salvo recently commented. Some visitors to "Andy Warhol — From A to B and Back Again" may feel the same.
Viewing 1 thru 12 of 11384 Stories
Step up, roll up, sit down or standing room only for shows, exhibit, concerts and more arts events.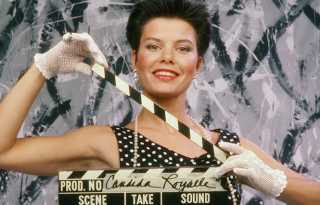 The 18th San Francisco Documentary Film Festival (SF DocFest), running May 29-June 13 at the Roxie and Brava Theaters and 518 Gallery, is perhaps the finest showcase for nonfiction films this side of Sundance.
Gustav Mahler said, "A symphony must be like the world, it must embrace everything." San Francisco Symphony Music Director Michael Tilson Thomas has agreed throughout his own career.
We've been listening obsessively to the new Patricia Barber release "Higher" (ArtistShare). The out lesbian jazz pianist Barber is one of our favorite recording artists.
"I wish we had a bar like this," one of my companions exclaimed upon seeing Devin Kasper's irresistibly inviting set for "The View UpStairs."
"Lie with Me" (Scribner) is as immediately involving and heart-breaking a tale of gay first love as I can recall.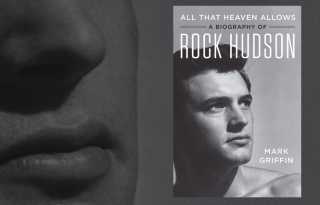 Tall, dark, handsome, buffed, manly yet sensitive: Rock Hudson (1925-85) was the embodiment of the classic Hollywood hunk in the 1950s and 60s.
William Faulkner claimed "The Tarnished Angels" (1957), released on Blu-ray by Kino Lorber, was the best film version of any of his books.
Four hours. That's how long we were riveted to CSPAN watching the debate over the Equality Act on May 17. It was an extraordinary event of historic proportions.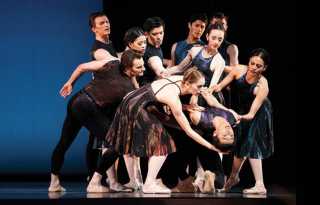 When the glorious dancers of San Francisco Ballet, the pride of our city, ended their season at the Opera House with a brilliant run of "Shostakovich Trilogy," a three-act abstract ballet, they presented a political spectacle of almost imponderable depth.
Step up, roll up, sit down or standing room only for shows, exhibit, concerts and more arts events.
The legacy of European colonialism, its damage to indigenous populations in the Caribbean, and its lingering wounds and influence inform "Coffee, Rhum, Sugar & Gold: A Postcolonial Paradox," a new exhibition with an intriguingly original premise.
Viewing 1 thru 12 of 11384 Stories