Political Notebook: CA appeal court vacancy offers Newsom historic LGBT pick
Wednesday Jan 23, 2019
By choosing Martin Jenkins to be his judicial appointments secretary, Governor Gavin Newsom has provided himself with a historic opportunity to make a judicial pick.

Prior to joining Newsom's gubernatorial administration earlier this month, Jenkins had been serving as an associate justice on the California Court of Appeal, First Appellate District, based in San Francisco. It will now be up to Newsom, with advice from Jenkins, to fill the vacancy on the appellate bench.

Former Governor Jerry Brown named the state's first out gay and lesbian appellate court justices, including two to the First Appellate District, during his recent terms in office. In total, Brown named two lesbians and two gay men to appellate court seats.

Now, Newsom could name either the first known bisexual or transgender person to the state's appellate bench. One possible pick is Alameda County Superior Court Judge Victoria Kolakowski, who last year applied with Brown's legal affairs office to be considered for an appeal court seat.

In 2010 Kolakowski, the wife of Bay Area Reporter news editor Cynthia Laird, became the country's first elected transgender trial court judge. She is one of only three known transgender judges in the country, with the others serving on the bench in Arizona and Texas.

Should Newsom, the former mayor of San Francisco, decide to name Kolakowski to the seat, he would become the first U.S. governor to appoint a transgender person to a judicial seat. His doing so would come 40 years after Brown named Stephen Lachs as the first openly gay judge to serve in California and the first out appointed jurist in the country.

A spokesman for Newsom did not respond to the B.A.R.'s request for comment about his judicial appointments process.

Attorney Annick M. Persinger, co-chair of Bay Area Lawyers for Individual Freedom, told the B.A.R. that the LGBT legal group "believes it is essential to have someone with the transgender perspective behind the bench."

It will be sending a letter of endorsement on behalf of Kolakowski to Newsom's administration. As it wrote in a letter sent to Brown last year endorsing Kolakowski for the appellate bench, BALIF called her "extremely qualified for the position."

It noted that she had "over 28 years practicing as an attorney, five years as an administrative law judge, and almost eight years on the bench at the Superior Court."

It also noted that Kolakowski often "counsels her colleagues behind the bench when they have questions about transgender litigants or other transgender issues. She emphasizes that it is important to add transgender people to the discourse because transgender issues are being talked about, but often there is no one in the room or behind the bench that actually knows anything about these important issues."

In a statement to the B.A.R. Kolakowski said she hopes her application will be reviewed by Newsom's legal affairs office on its merits, regardless of the historic nature of her being appointed.

"First, just like when I ran for the Superior Court seat, I want to be evaluated as a candidate based upon my clear qualifications and experience," she stated. "From personal experience, I know that I will be watched by a lot of people, and I wouldn't apply if I thought that I wouldn't be a good role model."

She reiterated that her desire to serve on the bench comes from wanting to be a "judge for all of us." And she noted that, having been on the Superior Court, she has seen firsthand how diversion programs benefit many defendants and how the criminal justice system has become a default provider of services for people with chronic mental illness and substance abuse problems.

"It isn't just that I know these things in my head — I feel them in my heart," stated Kolakowski. "I have dedicated my time on the bench to addressing these issues, on both an institutional level and on direct basis. I believe that I would be able to do so better as an appellate justice."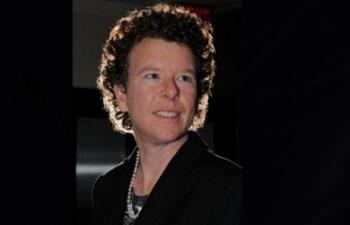 Out judge joins Alameda bench
Among the last dozen Superior Court picks Brown made January 2 shortly before leaving office was an out appointment to the Alameda County Superior Court. He named Karin S. Schwartz, 54, to fill the vacancy created by the elevation of Judge Ioana Petrou to the Court of Appeal.

Schwartz, a Democrat, had been living in Sacramento since 2013 when she was named deputy director and chief counsel at the California Department of Public Health. There she argued on behalf of the agency before the U.S. Supreme Court as well as represented it in various other legal proceedings in the state courts.

Prior to that she had been living in Alameda and working in San Francisco as a supervising deputy attorney general and acting senior assistant attorney general for the California Department of Justice, Office of the Attorney General. In 2007, Schwartz was a Supreme Court fellow at the National Association of Attorneys General.

Before joining the public sector, she was an associate at Munger, Tolles, and Olson LLP from 2000 to 2003 and at Debevoise and Plimpton LLP from 1995 to 2000. Schwartz served as a law clerk for the Honorable Jack B. Weinstein at the U.S. District Court, Eastern District of New York in 1994.

The Bryn Mawr College alumna earned a Juris Doctor degree from Stanford Law School. In the 1980s and early 1990s Schwartz worked in the New York office of the Gay and Lesbian Alliance Against Defamation.

She served as its director of public affairs and, for a time, was the LGBT group's acting executive director. A 1991 story in the B.A.R. reported on her tussling with comic Roseanne Barr due to the actress' use of a gay slur to describe a film competing against one she had starred in.

"That really takes me back," said Schwartz, who identifies as LGBT, in a phone interview with the B.A.R. "I also had some interactions with Bob Hope and George Carlin."

She had applied to be a judge two and half years ago and got the word late last year. She had to rush back to Alameda in order to take her oath of office Friday, January 4, the last day Brown's appointees could be sworn in.

Asked how it has felt being on the other side of the bench as a judge compared to being a lawyer, Schwartz said she considers herself not to be on one judicial side versus another but rather on a "third side" representing the public in addition to ensuring both plaintiffs and defendants are given a fair trial.

"It has been very steady how they have introduced us to the art of judging," she said. "It has been a tremendous experience."

She has been assigned to the Hayward courthouse handling general civil cases for the time being. In her short time on the bench she has handled legal disputes involving the regional transit agency BART, airplanes, and a fight over the placement of a cake at a quinceañera party.

"We have an opportunity to cut our teeth on smaller cases that are nonetheless very important to the litigants, such as small claims cases and civil harassment cases," said Schwartz. "The breadth of the types of cases that appear in small claims really surprised me, but in a positive way. It is very clear people turn to the courts to solve a variety of disputes."

Her appointment followed that of two gay men named by Brown in late November to Superior Court seats. He appointed his deputy legal affairs secretary, Daniel J. Calabretta, 40, to the Sacramento County Superior Court. Similar to Schwartz, Calabretta also worked as a deputy attorney general and at Munger, Tolles and Olson LLP.

Brown also appointed Jeffrey S. Cohen-Laurie, 43, of West Hollywood, to the Los Angeles County Superior Court. He had worked as a deputy alternate public defender and senior attorney at the Los Angeles County Alternate Public Defender's Office.

According to judicial data that Brown released earlier this month, he appointed 38 of 113 LGBT judicial applicants between 2011 and 2018. The out jurists accounted for 5.9 percent of the total judges Brown named.

As of 2017, the number of sitting judges and justices in the state that were LGBT stood at 3.2 percent, according to the data. With various appointments since then, the number of LGBT jurists serving on the state's appellate and trial courts is at least 62.

Political Notes, the notebook's online companion, will return Monday, January 28.

Keep abreast of the latest LGBT political news by following the Political Notebook on Twitter @ http://twitter.com/politicalnotes .

Got a tip on LGBT politics? Call Matthew S. Bajko at (415) 829-8836 or e-mail m.bajko@ebar.com.
Comments on Facebook