On June 5, 12pm to 12am, SF Pride and Eventbrite's 'We're Still Here,' a twelve-hour Pride month celebration, with DJs, drag acts film excerpts and discussions, has been postponed.
Whether you're cramped by the curfew, concerned about COVID, pressed after protesting, or just overwhelmed, queer comedy is one small remedy to help lighten your life. Wonder Dave hosts on June 1.
Known more for their comic performances, dragapella quartet The Kinsey Sicks' haunting cover of the Simon & Garfunkel classic takes on the tragic realities of the Covid-19 pandemic.
From museums to drag shows, male burlesque to Pride stories and film festivals, access upcoming and ongoing online arts, nightlife and community events.
Arts, nightlife and community events continue online at a Zooming pace. Whether you want a wild drag show or a serene prayer service, as long as there's electricity, you can participate.
Puerto Vallarta has long been a fun vacation spot for Bay Area folks, so Brian Kent Productions and Vallarta Pride will coshot 'PV STRONG,' a live-streamed YouTube and Facebook event to benefit the Puerto Vallarta Nightlife Relief Fund.
The SF Queer Nightlife Fund is now accepting applications for a second round of grants to those whose income has been impacted by the Covid-19. For many of the recipients, the grants they received have been a lifeline which helps them survive.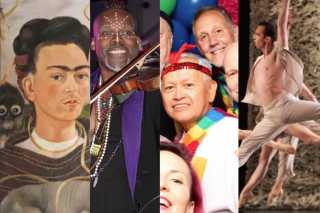 Arts, nightlife and community events offer a wide variety of viewing fun and interactive opportunities.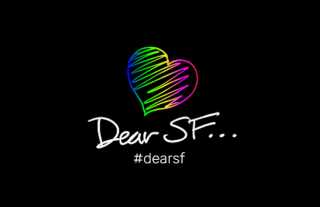 Mayor London N. Breed, the San Francisco Entertainment Commission, the Office of Economic and Workforce Development, the Office of Small Business, and the San Francisco Chamber of Commerce launched a digital storytelling campaign, #DearSF.
Arts, nightlife and community events continue online at a Zooming pace. From fundraisers to e-tip jar talents, we can support each other in many ways.
No Place Like Home, a local music online festival and fundraiser, features numerous bands, including (May 5) K Flay.
Enjoy the wonderful array of arts, nightlife and community events online. Also, many of these events are accepting donations to help keep their venues afloat during the shutdown.