San Francisco's annual Drag King Contest returns to Oasis on August 4 for its 24th year, with a grand celebration of fantasy, thrones and bones.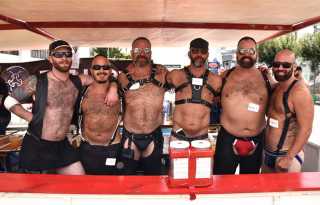 Welcome to the second-busiest leather-kink weekend in the Bay Area, where there's always a lot going on for leather and other kinksters.
Sleaze and salacious saturnalias saturate our selections, with a few nightlife options where you can keep your clothes on.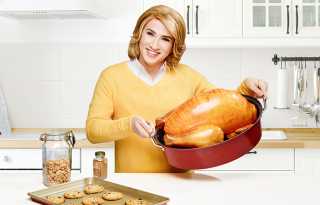 Comic actor Ryan Raftery's one-man musical, 'The Rise and Fall (and Rise) of Martha Stewart' brings recipes and song parodies to Feinstein's.
Cast members from the new HBO series 'Euphoria' attended a screening of an episode of the provocative new show about teenagers, sex and drugs, on July 8 at the Swedish American Hall.
GameBoi SF's monthly party, held at The Rickshaw Stop (133 Fell St.), drew fewer attendees than usual on July 6, due to the holiday weekend. But the Asian gays and pals night still brought K-pop and other genres played by DJ Larock.
He's made ice cream trucks and lace-pastel shorts sexy, he saw Beyoncé at Burger King, and now hip-hop gay hunk Cazwell returns to Oasis on Friday July 5 to simply say, "I Love You."
The Sisters of Perpetual Indulgence celebrated Pride in the Westfield San Francisco Center on Friday June 28 with a happy hour disco party at Bespoke.
Opening night of the 43rd annual Frameline San Francisco International LGBTQ+ Film Festival included a screening of 'Vita and Virginia' at the Castro Theatre, followed by a party at Terra Gallery. Cinematic luminaries enjoyed drinks, food and music.
SF Pride promises a plethora of exciting live entertainment on the mainstage, Sunday June 30. From drag queens to singers, to political leaders and the Sisters of Perpetual Indulgence, the line-up offers a wide variety of sights and sounds.
DJ Wayne G spun Prideful funky grooves at Brian Kent's Daytime Disco, a scenic airy rooftop party at the Virgin Hotel (250 4th St.) on June 15. Guests enjoyed the views, music and mid-Pride month fun, while some sported glamorous retro attire.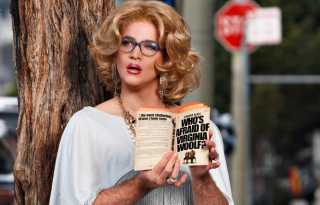 Alleged thespian Martha T. Lipton will be teaching an acting class in the Fez Room at Oasis on June 24. It will be a class like no other, because Lipton is a failed actress.