Whispering Angel founder Sacha Lichine, Ken Fulk, and Juliet de Baubigny recently hosted a celebration of rosé and roses featuring Chateau d'Esclans, Whispering Angel Rosé and Rock Angel Rosé.
Disco Coalition, the weekly fundraiser happy hour at Lookout, continues each Friday, 5pm-8pm. Various local nonprofits benefit from your donations while you enjoy drinks and a terrific view of the Castro; through June 21.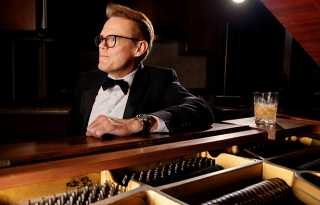 Tom Reardon returns to Feinstein's at The Nikko for his eighth show on May 16 and 17. The singer, who also performs in musical theater, will offer his usual eclectic mix of songs: everything from The Great American Songbook to Bob Dylan and Fleetwood Mac.
Steppin' out, dressing' up, getting' down, see ya 'round the town.
Ross Mathews will MC a night of comic insults hurled at Sister Roma, but it's all in fun; the upbeat series regular on 'RuPaul's Drag Race' will serve as a tonic to the Jungle Red claw-like insults from Roma's drag pals on May 18 at the Castro Theatre.
On Saturday May 18, funny lady Maureen McVerry will perform 'Verry McVerry 2019,' her ever-evolving, long-running cabaret act, at Oasis. It's a show that she has performed for an impressive 25 years.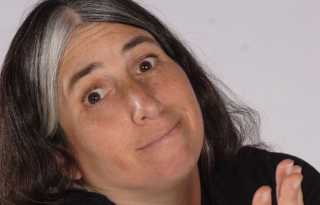 It's been ten years since comic extraordinaire and hostess with the mostess Lisa Geduldig began doing her monthly comedy shows at El Rio, and on Friday May 17 at 7pm, Geduldig will host a special show to celebrate this milestone year.
From Bare Chests to bare butts, meetings and exhibits, there's always a lot going on in the San Francisco Bay Area for leather and other kinksters.
Where's fun? Here's fun. There's fun for everyone. Nightlife events under moon and sun.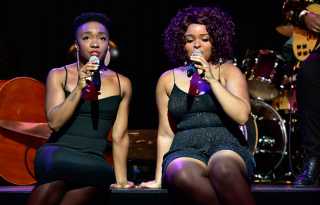 Cast members from the touring production of the musical Charlie and the Chocolate Factory performed a variety of songs, skits and comedy sketches with host Ellie Monae.
Seek out fun adventures in your own zip code or across the Bay. Nightlife events keep your week gay.
Ginger Minj is "the nicest bitch you'll ever meet," according to Joshua Eads, the actor who plays Ginger. But bitchiness is, in this case, not a sign of nastiness. Ginger performs at Oasis May 9 & 10.