Fun is where the heart is, and musicians, cabaret acts and queens all over the bay gear up to entertain your nightlife desires.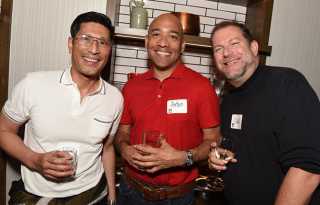 MAX held a First Friday cocktail meet & greet at Eclipse Bar in the Hyatt Regency San Francisco on Sept. 6. The social group for gay men and their friends goes back to 1988, and continues to welcome new members at frequent social events.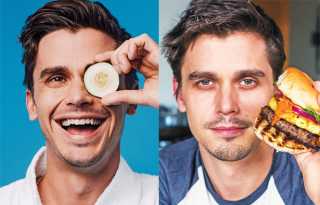 "I never imagined life would bring me to a point where I'd be sitting here staring at my cookbook," says Antoni Porowski, the Queer Eye star who will be promoting that book, Antoni In The Kitchen, at a panel discussion & recipe demo at the Castro Theatre.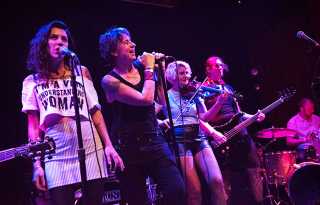 With any luck, your Friday (13th!) will be full of fun, not fear. Superstitious? Plan nightlife fun on other nights.
Yummy beats, tasty drinks, delicious dancers, are all on your nightlife menu.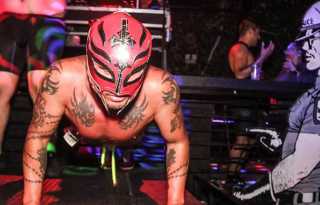 Meet & greets, spanking parties, beer busts and dance nights; there's always a lot going on in the San Francisco Bay Area for leather and other kinksters.
Morgxn appears at the Rickshaw Stop on September 12. That "x" marks the spot on his lifeline when he decided to own his vulnerability as part of his creativity, just a few years ago.
On Sunday, September 8 comic Gina Yashere returns to Freight and Salvage in Berkeley for a hilarious night of gay comedy. Yashere will be joined by fellow funny people Sampson McCormick, Karinda Dobbins, and Lisa Gedudig.
It's back to old school, with groovy retro nights, surf-psychedelic and prog-rock bands, solid house DJs and classic cocktail nights.
Get out for nightlife fun, in the shade or under the sun.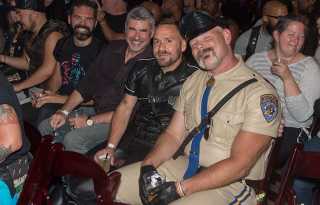 Even after the Mr. SF Leather contest, there are plenty more events for leather and other kinksters.
Baby-face hunks, lucha libre bears, gay heroes and hilarious heels flew in and out of the ring at the eleventh SF Slam/Wrestling For Charity, the pro wrestling night and fundraiser held at El Toro nightclub on August 8.