Going Out, Homing's in, May 6-13, 2022
Thursday May 5, 2022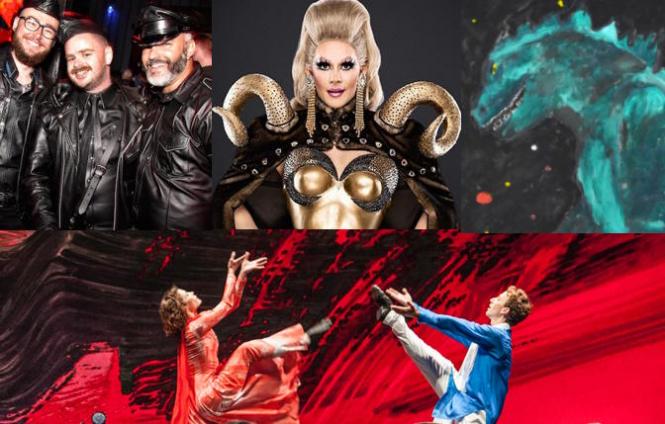 May continues to blossom with fresh new arts, nightlife and community events, some with a bit of a gothic edge.


ARTS
DANCE, OPERA, THEATER
(Ab) Normal & (Un) Natural: Performing Identity @ Spark Arts
Installation, staged reading and fundraiser with Sé Sullivan for a film about the damage done to trans people forced into conversion therapy. May 6, 7pm-9pm. May 7, 12pm-4pm; reading/fundraiser ($60) 7pm. 4229 18th St. WeJustWantToBeSpringFundraiser (Read our article.)

AirOtic @ Great Star Theater
Touring company of sexy male and female aerial performers brings their dazzling show to the Chinatown stage. $40-$135; thru June 12. 636 Jackson St.
https://airoticshow.com/

Allegiance @ Lucie Stern Theater, Palo Alto
Palo Alto Players' production of Marc Acito, Jay Kuo & Lorenzo Thione's acclaimed autobiographical musical about gay actor George Takei's story of Japanese Americans forcibly sent to U.S. internment camps during World War II. update: $20 streaming only thru May 8. 1305 Middlefield Road. https://paplayers.org

Anything Goes
Sutton Foster stars in the recorded stage production of the classic nautical musical comedy; streaming at https://www.anythinggoesmusicalcinema.com/

Dance Lovers 10 @ Joe Goode Annex
James Graham's annual dance series with six duets by couples, comrades and crushes. May 5-7, 8pm. $20-$40. 401 Alabama St. tinyurl.com/dancelovers2022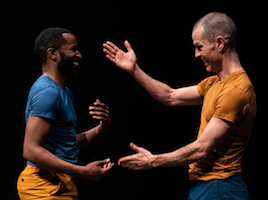 Dear San Francisco @ Club Fugazi
The 'high-flying love story' weaves local history with acrobatic theatrics and live music by The 7 Fingers company, now with new cast members, and a full food and beverage menu; extended through summer 2022. $35-$99. 678 Green St. https://www.clubfugazisf.com/

A Death-Defying Escape
Judy Carter's Hollywood show with magic, comedy and stories of Jewish life and lesbian love streams online. https://deathdefyingescape.com/

Epiphany Dance Theater
Antoine Hunter's 'Native Land, Native Hands, a site-specific work exploring the historic oppression and racial injustice toward Bay Area Deaf communities and communities of color, May 7 at UC Berkeley and May 14 in San Francisco. https://epiphanydance.net/

Fun Home @ Gateway Theatre
42nd Street Moon's production of composer Jeanine Tesoro and writer Lisa Kron's five-Tony-winning, heart-wrenching musical adaptation of Alison Bechtel's best-selling graphic novel about a family dealing with loss and hidden desires. $20-$35; thru May 8. 215 Jackson St. https://42ndstmoon.org/

Harry Potter and the Cursed Child @ Curran Theater
The special-effects-filled stage play about a mystery at Hogwarts returns in a new shortened two-act version. $69-$349; extended run. 445 Geary St. https://sfcurran.com/

Harts' Desire @ Gateway Theatre
Theaytre Rhino presents singer, pianist, tap-dancer and comedian Mark Nadler's solo show of Broadway musicals. May 12-15. $ 215 Jackson St. http://therhino.org/
Monument, or Four Sisters (A Sloth Play) @ Magic Theatre
Sam Chanse's world premiere comedy with claws asks how to build resilience after unimaginable loss. May 11-29. $20-$70. 2 Marina Blvd.

Octet @ Berkeley Rep
Three-time Tony Award nominee Dave Malloy's off-Broadway hit, a "chamber choir musical," merges eight internet-obsessed people who meet in real life and tell stories musically. $29-$124; thru May 29. 2025 Addison St., Berkeley. https://www.berkeleyrep.org/

On the Town @ Saratoga Civic Theater
South Bay Musical Theatre production of the classic musical about a trio of randy sailors on shore leave in 1950s Manhattan; music by Leonard Bernstein; book and lyrics by Betty Comden and Adolph Green. $24-$54. May 14-June 4. 13777 Fruitvale Ave., Saratoga.
https://www.southbaymt.com

The Paper Dreams of Harry Chin @ SF Playhouse
In Jessica Huang's drama, During the Chinese Exclusion Act, Harry Chin, a Chinese national, entered the U.S. by buying forged documentation. Like other "Paper Sons," Harry lived the rest of his life keeping secrets — even from his daughter. $30-$100. May 4-June 18. 450 Post St. https://www.sfplayhouse.org

PrEP Play, or Blue Parachute @ New Conservatory Theatre Center
World premiere of Yilong Liu's comic play about a young man's time-traveling adventures with a magical pill that takes him back in time to the 1980s; thru May 8. 25 Van Ness Ave. www.nctcsf.org (Read our review.)

San Francisco Ballet @ War Memorial Opera House
The celebrated dance company performs Helgi Tomasson's Swan Lake set to Tchaikovsky's score; thru May 8. 301 Van Ness Ave. https://www.sfballet.org/

Smuin Contemporary Ballet
The company's Dance Series 2 - P.S. Forever Smuin includes Confessions by Val Caniparoli, Renaissance by Amy Seiwert and Showcase by Smuin works by current Company Artists Tessa Barbour and Brennan Wall. April 29-May 1 & May 5-7: Yerba Buena Center for the Arts, 700 Howard St. May 19-22: Mountain View Center for the Arts, 500 Castro St. May 27-28: Sunset Center, San Carlos Street at 9th Avenue, Carmel-by-the-Sea. https://www.smuinballet.org/

Talk to Your People @ The Marsh
Dan Holye's multi-character solo show's a comic, nuanced, and thought-provoking inquiry into some of the most-talked-about issues of this era; extended thru May 28. $25-$100. Thu-Sat, 7pm. 1062 Valencia St. https://themarsh.org/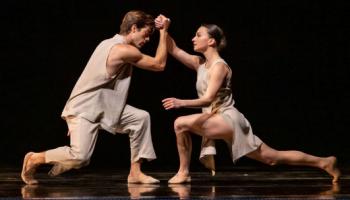 COMMUNITY
Castro Country Club
The LGBT-inclusive sober space holds meetings and events. 4058 18th St. https://www.castrocountryclub.org/

Gay Men's Sketch @ online/Mark I Chester Studio
Join the weekly online Zoom drawing session, with male models. Tuesdays, 6:30pm. $20 suggested donation. 1229 Folsom St. https://www.instagram.com/gaymenssketch/

GLBTQ+ Asian Pacific Alliance
Meetings, events and more for GLBTQ+ Asians. www.gapa.org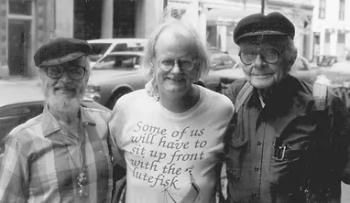 Horizons Foundation
Community foundation invests in LGBTQ nonprofits, strengthen a culture of LGBTQ giving, fundraising, and events. https://www.horizonsfoundation.org

Keshet
Jewish LGBTQ nonprofit hosts online events and talks. https://www.keshetonline.org

Les Leventhal Yoga
The gay yoga instructor leads online classes. https://join.lesleventhalyoga.com/

LGBT Asylum Project
Local nonprofit aides LGBTQ refugees. https://www.lgbtasylumproject.org/

LGBTQ History Project
August Bernadicou's interviews and stories on LGBTQ activists' histories; recorded talks with (new) Bay Area Gay Liberation's Charlier Hinton; Phyllis Lyon, Jack Fritscher, drag rocker Jayne County, Vanguard Editor Keith St. Clare, a Theater of the Ridiculous oral history, veteran gay rights activist and prolific author Perry Brass and more. New: a 'lost' interview with 'Pink Narcissus' director James Bidgood. https://www.lgbtqhp.org/

Liberation Academy @ Dance Mission
A free series of round table discussions, music & dance workshops, and films for BIPOC (Black, Indigenous, People of Color) dedicated to freedom; monthly thru June. https://dancemissiontheater.org

Manny's Events
The cafe hosts meetings, music concerts, Ukraine fundraisers and community talks; in-person and online. 3092 16th St. https://welcometomannys.com/

My Life is Worth Living
Teen support videos in five powerful, diverse stories told over 20 episodes, for for teens struggling with mental health, including LGBTQ youth. https://www.wonder.media/product/my-life-is-worth-living

The National AIDS Memorial @ Golden Gate Park
The dedicated grove of memorials allows for peaceful contemplation of those lost; also, regular events, and online exhibits. https://www.aidsmemorial.org/

Rainbow World Fund
Support international aid and outreach programs, not just LGBT causes, including the new Ukraine Emergency Fund. https://www.rainbowfund.org/

SF LGBT Center
Meetings, youth services and more events at 1800 Market St. and online. https://www.sfcenter.org/

WINeFare @ Haight Street Art Gallery/online
Wine tasting and presentations on the work happening within the industry to transform it, wth reps from The Vinguard, a Bay Area organization formed in 2018, brings diverse women and LGBTQ+ leaders in the natural wine industry together. 215 Haight St. online: April 30, 9am-1pm. in-person June 4, 12pm-5pm. https://www.thevinguard.com/winefare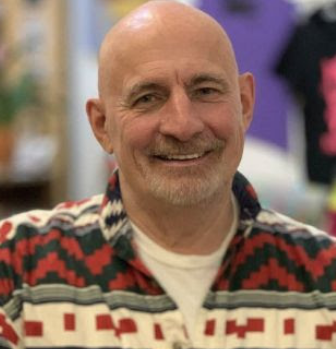 LITERARY
Boxblur IRC Benefit @ Catharine Clark Gallery
Benefit for International Rescue Committee's relief efforts in Ukraine. The evening will begin with a special performance authored by Pussy Riot's Victoria Naraxsa that centers narratives by LGBTQ+ refugees from Russia and Ukraine, with live readings by Zeina Barakeh, Tony Bravo, Ellen Sebastian Chang, Jason Dewees, Monique Jenkinson, Liliya Rattari, and others. Following the performance, Monique Jenkinson will read from her new memoir, 'Faux Queen: A Life in Drag,' followed by a conversation with writer Matt Sussman (books available for purchase). May 15, 6:30pm. $5-$500. 248 Utah St. https://cclarkgallery.com/

Events & Exhibits @ SF Public Library
Online and in-person author events; also, check out books and DVDs, see various book-themed exhibits. 100 Larkin St. www.sfpl.org

John Waters @ McRoskey Mattress Co.
The Green Arcade bookstore presents the prolific gay filmmaker, who discusses his new novel, 'Liarmouth.' May 9, 7pm, 1687 Market St., 3rd floor. Doors at 6:30. ($10; free with book purchase) www.thegreenarcade.com (Read https://www.ebar.com/arts_&_culture/books/315213|Read our interview with the author). May 15, 4pm: Mark Abramson (''Arlene Francis & Me -Pandemic Diaries from Castro Street 2020'
')Read excerpts.) In-store and online monthly book club group discussion of literary works. 489 Castro St. https://www.fabulosabooks.com/

Queer Words
Listen to online literary chats hosted by author Wayne Goodman, with guests Kelliane Parker, Brian Broome, Michael Nava, Vi Khi Nao, Anne Shade, Brontez Purnell, Christopher Castellani, the late Leslie Cohen and many others. https://queerwords.org/
MUSIC
Billie Marten @ Cafe Du Nord
Singer-songwriter performs. May 10, 8pm. $15. 2174 Market St. https://cafedunord.com/

Cal Performances @ UC Berkeley
Music and dance concerts and more at Zellerbach Hall and nearby theaters. May 7, 8pm: award-winning singer Lila Downs; the Mexican American singer and activist accompanied by her seven-piece ensemble, performing genre-hopping repertoire from her 25-year career. $36-$85. May 12-18, streaming online: Mark Morris Dance Group's 'Layla and Majnun,' with Silkroad Ensemble performing performing a dance about a 7th-century Arabic love story. Bancroft Way at Dana St., Berkeley. calperformances.org

Concert of Compassion @ Congregation Sherith Israel
Benefit Concert for the People of Ukraine, with Frederica von Stade, Jake Heggie, Members of the San Francisco Symphony, The Bay Brass, Artists' Vocal Ensemble. $40-$100. May 9, 7:30pm. 2266 California St. https://www.concertofcompassion.com/

Feinstein's at the Nikko
The upscale nightclub presents cabaret concerts; May 6 & 7, 8pm: Lorna Luft; $85. May 12 & 13: Seth Rudetsky's 'Big Fat Broadway Show,' a funny insightful show about classic -and incredulous- musical performances. Hotel Nikko, 222 Mason St. https://www.feinsteinssf.com/

Great American Music Hall
Enjoy live music at the classic venue. 859 O'Farrell St. https://gamh.com/

Noe Music
In-person and online concerts in many genres; classical, folk, early music. 1021 Sanchez St. https://www.noemusic.org/

Noontime Concerts @ Old Saint Mary's Cathedral
Enjoy weekly concerts in a variety of genres, Tuesdays at 12:30pm. 660 California St. www.noontimeconcerts.org

Old First Concerts
Enjoy live streamed and archived music concerts of classic, and contemporary music. May 6, 8pm: local violinist Patrick Galvin with pianist Jennifer Hou performs works by Jean Sibelius, Frédéric Chopin, Ernest Chausson and Arvo Pärt. May 6, 8pm, in-person and streaming online. $20-$25. https://www.oldfirstconcerts.org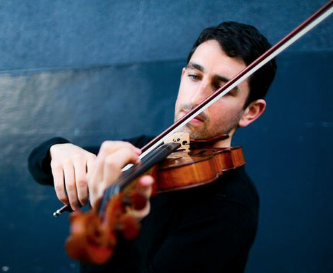 Queer Vines
LGBT musicians perform a variety of genres in season 2 of the show, on the LGBT Center's YouTube channel.

San Francisco Bach Choir
Weekly online concerts of classical music and other genres. https://sfbach.org/

San Francisco Gay Men's Chorus
Enjoy music videos and programs online. www.sfgmc.org

San Francisco Opera
Recorded and live performances, plus artist panels, including the five-episode 'In Song' series (link|https://www.sfopera.com/online/in-song/j|https://www.sfopera.com/online/in-song/j>). https://sfopera.com/

San Francisco Performances @ Herbst Theatre
Winter season of chamber music, classical and vocal concerts and recitals. May 5, 7:30pm: Jerusalem Quartet. 401 Van Ness Ave. http://sfperformances.org/

San Francisco Symphony @ Davies Symphony Hall
In-person and online concerts. 201 Van Ness Ave. http://www.sfsymphony.org/

Seth Concert Series
Broadway pianist and host Seth Rudetsky's online concerts feature an all-star line-up, Sundays at 5pm PT. $25. https://events.broadwayworld.com/seth-concert-series/

SF Jazz
The acclaimed venue brings their concert series online with talented musicians, and has returned to in-person concerts. April 28-30 & May 1: Ravi Coltrane. 201 Franklin St. https://www.sfjazz.org

Stars in the House
Seth Rudetsky and James Wesley's popular YouTube series of chats and game nights with musical theatre and TV/film talents continues, with donations going to The Actors Fund. https://www.starsinthehouse.com/

Yoshi's
The elegant nightclub-restaurant features jazz and R&B musicians. 510 Embarcadero West, Oakland. https://yoshis.com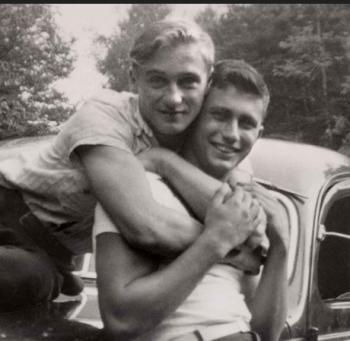 MOVIES, TV
100 Years of Men in Love
David Millbern's documentary about vintage photos of men in affectionate portraits from the 1850s to the 1950s; on HereTV. https://heretv.com/ (Read our feature article.)

Asian-American Eyz'd: An Immigrant Comedy Special
Comics Ana Tuazon Parsons, Mx. Nicky Endres and Aidan Park perform in a show that shines a spotlight on three Asian American artists who tell their stories of immigration, assimilation, and struggles with identity, sexuality and survival in modern day America. Rent/buy on https://reelwomensnetwork.com/

Bad Luck Banging or Loony Porn
Radu Jade's new film about a school teacher, who finds her career and reputation under threat after a personal sex tape is leaked on the Internet. http://www.magpictures.com/badluckbanging/

Beyto
Gay drama about a Turkish swimmer who falls in love with his Swiss coach but is forced into a straight marriage. https://darkstarpics.com/

The Browns @ OutTV
Dark drag duo comedy show about Tammie Brown and Kelly Mantle; Brown as a semi-retired singer and homemaker and Mantle as her drunk best friend; on OutTV, Apple TV, and Amazon Prime. https://www.outtv.com

Building a Bridge
Documentary about Father James Martin, a Catholic priest, and his efforts to make the Catholic Church more accepting of the LGBTQ+ community; streaming May 3 on AMC+ thru June 21. https://www.buildingabridgefilm.com/

Call Me Mother @ Out TV
Three drag stars —Miss Peppermint, Crystal and Barbada— adopt the next generation of artists into their new drag houses, mentoring them through a fierce drag competitions. Check out many other LGBT-themed shows, too. $3.30 monthly subscription. https://www.outtv.com/

Changemakers
GLAAD video series about Black LGBTQ small business owners. YouTube

Collar Confessions @ Here TV
Series based on Dwight Allen O'Neal's novel about a closeted pastor. https://www.here.tv/

Crush
Coming of age/coming out film about two Latina girls on a high school track team; directed by Sammi Cohen and written by Kirsten King and Casey Rackham; on Hulu April 29. www.hulu.com
Cured
Bennett Singer and Patrick Sammon's fascinating documentary about the pioneering LGBTQ+ activists who fought to remove homosexuality from the Diagnostic and Statistical Manual of Mental Disorders in 1973. https://www.pbs.org/independentlens/documentaries/cured/

The Disappointments
Season 1 of Rich Burns' gay comedy about older gay men in Los Angeles. www.youtube.com/

Films @ Alamo Drafthouse
Enjoy new and repertory films with a full food and drink menu, super-comfy seats, and a strict no-cell-phone policy. https://drafthouse.com/sf

Films @ HereTV
Enjoy LGBT drama, comedies and more; new: cult horror filmmaker Mark Bessenger's new series, Gayliens: Love and the Mothman. https://heretv.com/

Films @ New Parkway Theater
Enjoy new, indie and classic films with a variety of comfy chairs and sofas. 474 24th St., Oakland. https://www.thenewparkway.com/

Films @ Revry
The streaming service showcases many LGBT films, including (new) cannabis-themed Pot Pie and High Herstory, the comedy 'BIFL,' 'Insomnia,' a queer South Asian dramedy from Vishaal Reddy; 'Steam: The Musical,' a Western gay thriller; '2022 is a Drag,' with several programs (Cherry Pop, The Drag Roast of Heklina, Trixie Mattel: Skinny Legend, Bob The Drag Queen: Live at Carolines); also narrative films and historical documentaries, including 49 Pulses, Raid of the Rainbow Lounge, Love V. Kentucky, Happy Birthday, Marsha, Gay USA and more. Also, season 2 of 'Versus,' Deven Green's fun game show with guest stars. https://watch.revry.tv/Home

Films @ Roxie
Watch new and repertory films in-person and online. May 15 & 16 is a 2-day tribute to French film legend Jean Gabin. 3117 16th St. https://www.roxie.com/

Firebird
Acclaimed gay drama based on the true story of Russian soldiers who hide their romance during the Cold War; locally at CGV San Francisco 14, formerly AMC Van Ness, at 1000 Van Ness Ave. (Read our interview with director/writer Peeter Rebane and actor/writer Tom Prior) https://firebirdmovie.com/
Frameline Voices
New series of free LGBT online short films and upcoming screenings. https://www.frameline.org/voices

Great Freedom
Sebastian Meise's dramatic film about post-war German gay men imprisoned under the Paragraph 175 law. https://www.landmarktheatres.com/san-francisco/film-info/great-freedom (Read our review.)

Hipbeat
Writer/director Samuel Kay Forrest's acclaimed new film about a political activist fighting against the system while searching for love in the Berlin queer community. Buy or rent on YouTube.

Isaac
Spanish film about two married friends who reconnect after a passionate teenage affair; on DVD and VOD, platforms including iTunes/Apple TV, Amazon, Google Play, Vudu, Vimeo, and through local cable & satellite providers. https://www.bgpics.com/

Joe vs Carole
Gay fave John Cameron Mitchell (Hedwig and the Angry Inch and lesbian SNL star Kate McKinnon costar in the darkly comic dramatic adaptation based on the popular Tiger King documentary series about eccentric wild animal collectors; on NBC's Peacock. https://www.peacocktv.com/stream-tv/joe-vs-carole

LGBT films @ Breaking Glass
Stream a variety of LGBT films and series, including Season 3 of Woke, the French dramatic series. https://www.bgpics.com/

LGBT Films @ TellFilms
Watch queer movies and documentaries, most with women's stories. https://www.tellofilms.com/
LGBTQ movies @ Filmsie
the free film streaming and social platform, today announces it has curated a catalogue of feature length and short films around LGBTQ+ stories and directors. https://filmzie.com/movie-list/lgbtqi-movies

Logo Live
Gay actor Johnny Sibilly hosts the twice-weekly LGBT talk show with celebrities. Tuesdays & Thursdays on the network's Instagram 4pm PT. https://www.instagram.com/logotv/

Mayor Pete
Jesse Moss' documentary about Pete Buttigieg's presidential campaign, with his husband Chasten featured as well; on Amazon Prime.

No Straight Lines: The Rise of Queer Comics
Vivian Kleiman's documentary, based on Justin Hall's award-winning print anthology, about LGBT comic and cartoon pioneers and new talents. https://nostraightlinesthefilm.com/ (Read our review.)

Nuclear Family @ HBO
Filmmaker Ry Russo-Young she turns the camera on her own past to explore the meaning of family in a three-part documentary series. In the late '70s/early '80s, when the concept of a LGBTQ family was inconceivable to most, Ry and her sister Cade were born to two lesbian mothers through a sperm donor. https://www.hbo.com/nuclear-family

Open To It
Frank Arthur Smith's new queer comedy web series with Laganja Estranja about a couple who explore becoming a throuple. https://www.opentoitseries.com/

Party-N-Play
Bay Area comic and screenwriter Sampson McCormick also stars in the comedy about an overboard Beyoncé fan who risks everything to get to her concert; on Amazon Prime.

Poppy Field
Romanian film about a closeted policeman forced into confrontation at an anti-gay protest of a film screening. Rent online (plus several other LGBT foreign films) at https://www.filmmovement.com/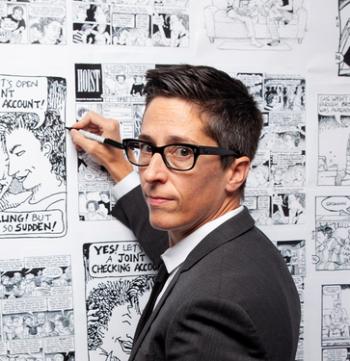 Q-Force on Netflix
Animated comic parody of spy capers features several LGBT characters and voice actors (Sean Hayes, Wanda Sykes). (See our feature article with co-creator Gabe Liedman.) Netflix

Quarantine
New queer music video showcase created by musicians Kisos and Cory Stewart. https://www.twitch.tv/itgetsbetter

Queer Genius
Chet Pancake's new docu-series about five queer female artists: Barbara Hammer, Eileen Myles, Black Quantum Futurism, Moor Mother, and Dynasty Handbag / Jibz Cameron, who unapologetically break down barriers in their creative fields outside of mainstream culture. https://queergeniusfilm.com/

Right to Try
Short films about Jeffery Drew's struggle to get on an HIV drug trail in the 1990s. https://www.peacocktv.com/

Seattle Trans Film Festival
TRANSlations, a festival of trans films, including SF's Sean Dorsey Dance films, streams online May 5-8. $30-$100. https://threedollarbillcinema.org/translations-2022

SF Silent Film Festival
Classic and restored silent films, many with live musical accompaniment, at the Castro, Roxie theaters. $15-$320 (full pass); May 5-11. https://silentfilm.org/

Shit & Champagne
D'Arcy Drollinger and her crew's wacky photo retro exploitation sex comedy, adapted from the hit nightclub show, hits Apple TV and Amazon Prime Video. https://www.shitandchampagne.com/

Somebody Somewhere
A new comedy series starring and executive-produced by comedian and singer Bridget Everett follows Sam, a true Kansan on the surface who, beneath it all, struggles to fit the hometown mold. https://www.hbo.com/somebody-somewhere
Sonoma County AV Fest
Ten-day in-person film festival includes queer-themed films 'Jimmy in Saigon,' 'Being Thunder,' 'Wildwood,' and suspense short films. April 29-May 8 in Healdsburg, Cloverdale, Geyserville, Windsor and Santa Rosa. https://avfilmpresents.org/

Sort Of
Gender fluid millennial Sabi Mehboob straddles various identities, from sexy bartender at an LGBTQ bar, to the youngest child in a large Pakistani family, to the de facto parent of a downtown hipster family; on HBO Max

Stories of Resistance: Documentaries by Arthur Dong
Stream compelling documentaries about Asian Americana and LGBT subjects made by the award-winning director. https://www.deepfocusproductions.com/

Strictly for the Birds
Jon Garcia's film about Kate Birdsall, an elder trans woman's life story. https://www.bgpics.com/

Tampa Baes @ Amazon Prime
New reality show about two lesbian couples and their life & career ups and downs. https://www.amazon.com/

Twenties @ BET
Season 2 of the comedy series about 'Hattie,' a masculine-presenting queer Black woman in her 20s, played by Jonica T. Gibbs. https://www.bet.com/shows/twenties.html

We're Here @ HBO
Season 2 of the Emmy-nominated weekly series features drag stars Eureka O'Hara, Shangela and Bob the Drag Queen. https://www.hbo.com/were-here

What?
Alex Lev's 'silent' comic film (with music, captions and multilingual ASL) about a Deaf man's struggles in Hollywood, created with a mostly Deaf cast and crew. https://www.thewhatmovie.com/

The Whistle
Documentary about a secret code created by and shared among young lesbians in 1970s and '80s Albuquerque as a means of self-identification and finding community. https://www.pbs.org/video/the-whistle-6xaazf/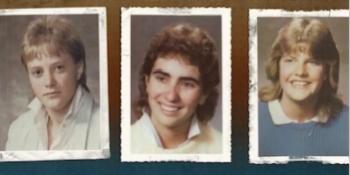 Who Am I Now?
In Louise E, Lathey's debut film, new friends Erin and Alex discover a mutual attraction that neither of them have ever felt before; streaming via multiple outlets. whoaminow.ca

With Love
Romantic comedy series about an American Latin family, including Mark Indelicato as the gay son with a boyfriend; on Amazon Prime.



MUSEUMS & GALLERIES
Angelic/Trimble Gallery
Kara Maria's 'Precious and Precarious: Life on the Edge of Extinction,' thru June 11. 1275 Minnesota St. https://www.anglimtrimble.com/

ArtHaus
Gallerists James Bacchi and Annette Schutz celebrate their gallery's silver anniversary with a group retrospective exhibit. 228 Townsend St. http://www.arthaus-sf.com/main-gallery/

Art Visit
Meet with visual artists in your area at their studios. https://artvisit.org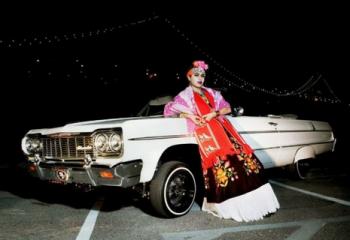 The Art of Disability Culture @ Ruth's Table
Group exhibit of works by disabled artists; thru May 20. 3160 21st St. www.ruthstable.org

The Art of the Brick @ LEGO® Exhibit
View sculptures and interactive installations made of the toy bricks, now with a creative lounge. $18-$21; extended thru Sept. 5. 1 Grant Ave. https://artofthebrickexhibit.com/

Asian Art Museum
Seeing Gender, a selection of works that reveal the complexities and nuances of gender across Asian art. Afterope: Videos of Resistance, thru May 2. Other exhibits include Memento: Jayashree Chakravarty and Lam Tung Pang, After Hope: Videos of Resistance, Zheng Chongbin: I Look for the Sky, and historic works. Fri-Mon 10am-5pm. Thu 1pm-8pm. 200 Larkin St. asianart.org

Berkeley Art Center
All of Us All of Us celebrates collaborative contemporary photography projects produced by Bay Area makers Marcel Pardo Ariza, Tristan Crane, The Q-Sides and First Exposures participants. Opening reception April 16, 3pm-6pm; thru June 18. 1275 Walnut St., Berkeleyhttps://www.berkeleyartcenter.org

Berkeley Art Museum/Pacific Film Archive
Quilts, Blankets, and Tapestry: Contemporary Art and Textiles, Ron Nagle: Handsome Drifter, Folk and Modern Art in Postcolonial India) and art films streamed online and screened outdoors (BYO chairs). 2155 Center St., Berkeley. www.bampfa.org

Bob Mizer Foundation
New group exhibit, "Raw Mizer," with ten selected artists' work curated by Kyle Quinn of Raw Meat Collective. The artists have made art directly and indirectly inspired by photos by Bob Mizer, the father of mid-20th-century homoerotic physique photography; through May 26, 920 Larkin St. www.bobmizer.org

California Academy of Sciences
The fascinating science museum includes live creatures (aquarium, terrarium) and educational exhibits. New; 'Wander Woods,' an outdoor kids and families play space. Also, Living Worlds, a planetarium show. Mon-Sat 9:30am-5pm. Sun 11am-5pm. 55 Music Concourse Drive, Golden Gate Park. https://www.calacademy.org/

Cartoon Art Museum
Ajuan Mance's art, part of the Emerging Artist Showcase (Read our interview) ; also, Chivalry: Art of Colleen Doran, original artwork from the Dark Horse graphic novel illustrated by Doran and written by Neil Gaiman, April 23-Sept. 18. Keith Knight's 'Woke,', the local Black cartoonist's exhibit ('The K Chronicles'); also, Gorey's Children, artwork and serigraphs by Edward Gorey; thru June 5. The Legend of Wonder Woman, an exhibition celebrating 80 years of DC Comics' iconic Amazon, featuring comic books, merchandise, and original illustrations by many of Wonder Woman's most prominent artists. Also at the Fisherman's Wharf gallery; 'The Batman Armory,' A Treasury of Animation, as well as books and prints for sale. Sat & Sun 11am-5pm. 781 Beach St. https://www.cartoonart.org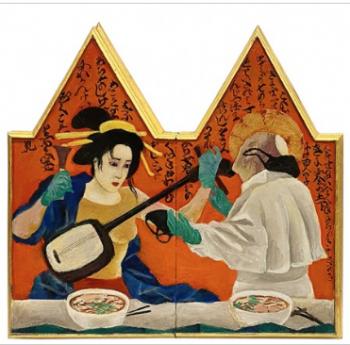 Catharine Clark Gallery
Contemporary artists' exhibits; 'Masami Taraoka: The Last Swan Lake, Zeina Barakeh: Wild Cards, Al Farrow: New Sculptures' - each thru May 28248 Utah St. https://cclarkgallery.com/

Chabot Space & Science Center
Programs include live science programs each Wed., 10:30am, virtual telescope viewings each Sat. 9pm. Free/$15. 10000 Skyline Blvd, Oakland (opens in Nov.). chabotspace.org

Chinese Cultural Center
Exhibition of new work by Bay Area-based contemporary ceramic artist Cathy Lu. 750 Kearny St. https://www.cccsf.us/

Conservatory of Flowers
Beautiful indoor and outdoor floral exhibits in the classic arboretum; special events and parties return soon. 100 JFK Drive, Golden Gate Park. Free/$12. www.conservatoryofflowers.org

Contemporary Jewish Museum
The Jim Henson Exhibition: Imagination Unlimited, with videos and film screenings, Muppets, materials, drawings, guest talks, and more; thru Aug. 14. (Read our feature article.) Also, the spacious downtown museum includes Experience Leonard Cohen with a series of four solo exhibitions by contemporary artists George Fok, Judy Chicago, Candice Breitz, and Marshall Trammell, all inspired by the life and work of the revered singer-songwriter; also, group exhibit 'Tikkun: For the Cosmos, the Community, and Ourselves,' Julie Weitz' Golem: A Call to Action; and more. Free/$16. 736 Mission St. thecjm.org

de Young Museum
Major exhibits include Alice Neel: People Come First thru July 10; Nampeyo and the Sikyátki Revival, thru Feb. 2023; also, collections of American, African, Oceanic, costume arts, sculpture and more. Tue-Sun 9:30am-5:15pm. 50 Hagiwara Tea Garden Drive. deyoung.famsf.org

'Entwined' Lighted Forest @ Golden Gate Park
The popular outdoor exhibit of illuminated 'trees and plants' returns. https://sanfranciscoparksalliance.org/entwined/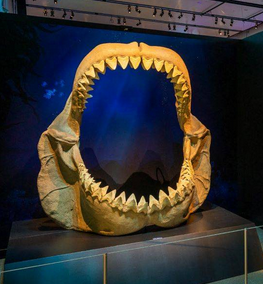 Exhibits @ SF Public Library
The Cockettes: Acid Drag & Sexual Anarchy, A celebration of the avant-garde psychedelic hippie theater troupe's 50th anniversary, in conjunction with original member Fayette Hauser's newly-published pictorial history by the same title; thru August; at the James C. Hormel LGBTQIA Center, 3rd floor. Also, book display exhibits on the 6th floor. 100 Larkin St. https://sfpl.org/

Exploratorium Events
Talks, and demos with a science theme, including comet-cam and more; weekly After Dark nighttime parties have returned. Pier 15. www.exploratorium.edu

Frequencies of Tradition @ Kadist
Group exhibit of a dozen Asian artists whose work challenged traditional representation; curated by Hyunjin Kim thru July 16. 3295 20th St. https://kadist.org/san-francisco/

Gallery Wendi Norris
Contemporary art exhibits. Fort Mason Center Pier 2, 2 Marina Blvd. https://www.gallerywendinorris.com

GLBT History Museum
New: Out in the World: Ireland's LGBTQ+ Diaspora. May 13, 5:30pm: 'Into the Vaulty: a Behind the Scenes Tour of the Archives.' Online exhibits include Stories of Our Movement: Bay Area Reporter at 50; Also, Legendary: African American LGBTQ Past Meets Present , Fighting Back, a series that brings together community leaders, experts, historians and activists to explore lessons from the past that might be useful in formulating resistance efforts today; Reigning Queens: the Lost Photos of Roz Joseph, curated by Joseph Plaster; and other exhibits. Online events as well. 4127 18th St. www.glbthistory.org

Gone, Gone Beyond @ Grey Area
Immersive audio-visual spatial cinema work by People Like Us (aka Vicki Bennett). $15-$25. May 12-27. 2665 Mission St. https://grayarea.org/gonegonebeyond/
Gregangelo Museum
Take tours at the 27-room mansion filled with eccentric unusual interactive artworks and performances. www.gregangelomuseum.com

Harvey Milk Photo Center
View exhibits of masterful photographic art; also online galleries. https://www.harveymilkphotocenter.org/

Immersive Frida Kahlo/Immersive Van Gogh @ SVN West
The popular large-scale installations of projected animated images of paintings by the Mexican and Spanish painters. $55-$80; thru May 30. 10 South Van Ness Ave. at Market. https://www.immersive-frida.com/san-francisco/

Jenkins Johnson Gallery
Online solo and group exhibits of works by Philomela Williamson, Alex Jackson, and others. https://www.jenkinsjohnsongallery.com

Land's End @ Former Cliff House
Group exhibit of artists' varied works where their charge is twofold: to discover artwork in unlikely places and to consider the planet's health. 1090 Point Lobos Ave. https://www.for-site.org

Lea Magdanal @ SF Academy
Local queer artist's exhibit of 30 paintings. 2166 Market St. https://www.academy-sf.com/

Legion of Honor
New: Guo Pei: Couture Fantasy, the first extensive exhibition of the designer's work, bringing together more than 80 ensembles from the past two decades; thru Sept. 5. Also, European and ancient art, giant Renaissance landscapes and historic paintings, plus classical sculptures and contemporary works, from Degas, Manet, Caillebotte and Vuillard to Egyptian, Greek and Roman artifacts; also, Wangechi Mutu's fascinating modern outdoor and indoor sculptures. Uue-Sun, 9:30am-5:15pm. Free/$15. legionofhonor.famsf.org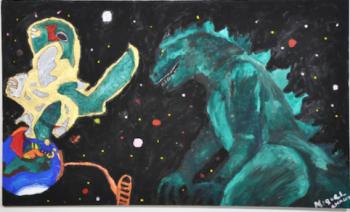 Lost Art Salon
Intimate gallery exhibits small and unusual works of note by contemporary and early 20th-century artists. 245 S. Van Ness. #303. https://lostartsalon.com

Minnesota Street Art Project
Multiple galleries host different artist exhibits at 1275 Minnesota St. At Rena Bransten Gallery: Derek Weisberg and Sam Perry. https://minnesotastreetproject.com/

Mission Cultural Center for Latino Arts
New and ongoing exhibits; Solo Mujeres thru May 6. 2869 Mission St. missionculturalcenter.org

MOAD
Museum of the African Diaspora's exhibits include award-winning films, talks and music performances. 'Elegies: Still Lifes in Contemporary Art,' a group exhibit curated by Monique Long; thru Aug. 21. 685 Mission St. www.moadsf.org

Museum of Craft & Design
Call & Response: Craft as a Tool for Activism, and other exhibits online. www.sfmcd.org

My Park Moment @ Presidio
Large-scale outdoor exhibit of visitor-submitted images in local and regional state parks; at the new Tunnel Tops. www.presidiotunneltops.gov

Nancy Toomey Fine Art
Online and in-person exhibits. 1275 Minnesota St. nancytoomeyfineart.com

NIAD Exhibits
The art studio for developmentally disabled adults shares in-person online exhibits and sells beautiful works of art; in-person window displays and weekly online exhibitions. New: 'Miguel Chacon: Observer,' thru www.niadartstore.org

Oakland Museum
You Are Here: California Stories on the Map (through 2022), Black Power and Dorothea Lange: Photography as Activism (both ongoing). 1000 Oak St., Oakland. museumca.org

The Pink and Purple Church in the Castro
Online multimedia exhibit documenting the history of Metropolitan Community Church, its LGBTQ-inclusive services and outreach through the AIDS pandemic. http://arspgallery.com/mccsf-exhibit-main/

Pride and Progress
The Victory Fund's online exhibit showcases a timeline of LGBT political history. https://www.prideandprogress.org/

Robert Koch Gallery
Contemporary artists exhibits. 49 Geary St. https://kochgallery.com/

Schlomer Haus Gallery
New Castro/Duboce gay-owned art gallery. 2128 Market St., just west of Church St. Regular gallery hours Tue-Sat 12pm to 6pm and by appointment. https://www.instagram.com/schlomer_haus_gallery/

SF Botanical Garden
Beautiful spacious gardens with multiple plants, trees and flowers. Free entry for SF residents; others $3-$10. 1199 9th Ave., Golden Gate Park. https://www.sfbg.org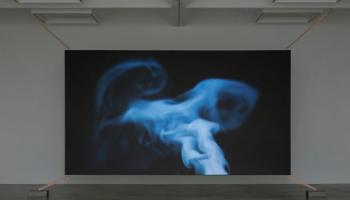 SF Museum of Modern Art
New thru Sept. 5: Shifting the Silence, a group exhibit of 32 women artists, and Speculative Portraits, an exploration of portraiture and identity. Also, Diego Rivera's massive 1940 mural Pan American Unity, on display during its restoration. Also, Joan Mitchell retrospective. Also, Constellations: Photographs in Dialogue. View Pop, Abstract, and Figurative art collections; Warhol, Rosenquist, Lichtenstein, to name a few. Bay Area Walls mural project, the outdoor vertical garden and Olafur Eliasson's sparkling one-way color tunnel. Free/$25; reserved, timed ticketing. Mon 10am-5pm. Thu 1pm-8pm. Fri-Sun 10am-5pm. First Thursdays free. 151 Third St. www.sfmoma.org

Southern Exposure
Unusual art and installations and online projects. 3030 20th St. https://soex.org

Tenderloin Museum
'Punk/Performance in the 'Loin,' a gallery show of art, video and talks, curated by the late Dale Hoyt, who died in April 2022; thru July 2; opening reception May 5, 5:30pm-7:30pm. Also, permanent exhibits of neighborhood history. 398 Eddy St. http://www.tenderloinmuseum.org/

Tom of Finland Foundation
The LA-based museum hosts online exhibits and sketch sessions with male models (next session May 8, 11am-2pm); NSFW. https://www.tomoffinland.org

Walt Disney Family Museum
Located in The Presidio, the museum dedicated to the art of Disney films hosts online and in-person exhibits, classes and events. 104 Montgomery St. www.waltdisney.org

We Were There
Online tours of art museums, showcasing hidden and overlooked LGBT themes, subjects and artists. http://wewerethere.org/

Worker
Online exhibit showcases photos and historic paintings of sex workers by 19 artists, from the late 19th Century of Edouard Manet and Henri De Toulouse-Lautrec to modern day contemporaries such as Felix Gonzalez-Torres, David Hockney, Nan Goldin, Bruce LaBruce and Margie Schnibbe. NSFW. www.artreporttoday.com

Yerba Buena Center for the Arts
Unusual modern art exhibits; also, film screenings, murals, and tours. 'Pedagogy of Hope: Uncage, Reunify, Heal,; presented by Galeria de la Raza, they May 29. 'The Healing Project,' thru June 19. https://ybca.org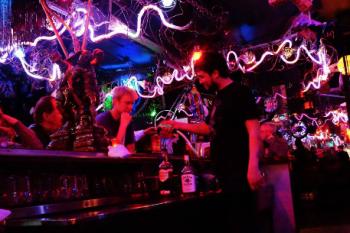 NIGHTLIFE
After Dark @ Exploratorium
Evening cocktail parties return to the interactive science museum, with different themes. $20. Thursdays 6pm-10pm. Pier 15 (Embarcadero @ Green St.) https://www.exploratorium.edu/

Aunt Charlie's Lounge
The intimate bar serves strong drinks and hosts frequent drag shows. 133 Turk St.

Beaux
Nightlife's hopping at the popular Market Street club, with drag entertainers, gogo studs, drinks and food. Big Top Sundays. Drag brunch Sat & Sun, 2pm & 4pm. Pan Dulce Wednesdays. https://www.beauxsf.com/

Club OMG
Intimate mid-Market nightclub includes DJed dancing, drag shows and a karaoke night. 43 6th St. http://www.clubomgsf.com/

DJ Don Baird @ The Hole in the Wall
The fave local rock DJ's returned to the SoMa 'friendly neighborhood gay bikers' bar; Thursdays and Fridays. 1369 Folsom St. https://blackwolfmetal.com/ Also, listen online: https://www.twitch.tv/donbaird

Drag Brunch at Curio
Rexy hosts 12pm & 2pm drag shows (with Kylie Minono, Kipper Snacks, Bionka Simone) with brunch. 775 Valencia St. https://www.curiobarsf.com/

The Edge
Musical Wednesdays, Beards & Booze and other events have returned to the popular bar. 4149 18th St. www.edgesf.com

The EndUp
Historic SoMa nightclub hosts straight, gay and whatever late-night dance events. 401 6th St. https://theendupsf.com/

Golden Bull, Oakland
LGBT-friendly bar presents diverse live music acts. 412 14th St. https://goldenbullbar.com/

Hot House @ F8
David Harness, Prince Wolf and JimmyDePre DJ the SoMa dance night. May 7, 9pm-3am. $15-$20. 1192 Folsom St. http://www.feightsf.com/

InnerSpace: Homecoming @ CounterPulse
The performance space's fundraiser gala takes on an out space prom theme, with an art party, auctions, drag queen contestants, drinks, dancing and more. $10-$250. May 7, 7pm-12am. 8 Turk St. https://counterpulse.org/event/innerspace2022/

Jolene's
SoMa queer and woman/trans-owned nightclub and restaurant; Coyote Queer, second Saturdays, with DJs Koslov & Livv, costume contest. UHaul SF, Fridays. Sunday brunch drag show 11am-5pm. 2700 16th St. http://jolenessf.com/index.html
Leather & LGBTQ Cultural District's 4th anniversary @ Folsom Foundry
Enjoy food, drinks, kink demos and drag acts at the anniversary party of the South of Market party, with House of MORE!, Rebel Kings, suspension bondage acts, a 'brazen runway' DJ Fawks, MC Lance Holman, and more. May 7, 5pm-9pm. 1425 Folsom St. sfleatherdistrict.org

Lookout
The Castro bar with a panoramic view; ongoing: Bounce (Sat. nights), Lips & Lashes Drag Brunch with host Carnie Asada (Sat. afternoons), Jock (Sunday nights). 3600 16th St. http://www.lookoutsf.com/

Lone Star Saloon
DJed events at the historic bear bar, plus regular nights of rock music and patio hangouts. 1354 Harrison St. https://www.lonestarsf.com/

Martuni's Monday Happy Hour
Pianist Russell Deason hosts the fun weekly open mic gathering. 5:30pm-8:30pm. 4 Valencia St. at Market.

Midnight Sun
The popular bar celebrates 50 years; Timeline Tuesdays, Honeypot Fridays with gogo studs; K-Pop and drag shows like Munro's, 10pm Monday nights. 4067 18th St. https://www.midnightsunsf.com/

Muévelo @ Que Rico, Oakland
Valentino Presents' new East Bay Latin club is already a hit. Enjoy the new nightclub's weekly dance party with DJed grooves, drag divas, and gogo studs. Fridays, $10 and up, 9:30pm-3am. 381 15th St., Oakland. www.quericonightclub.com

Oasis
In-person shows include Princess, the weekly Saturday night drag show, May 7 with guest-star Janey Jacké. May 4-28: 'Star Trek Live, with Leigh Crow and a scifi drag cast performing "Mudd's Women" from the original series ($30-$50). May 6: Chillonas' Seis De Mayo party. May 8: MILF: a Mother's Day drag show ($20-$30) May 12: ManEater, a Hall & Oates cabaret tribute concert ($20-$40). May 13L Reparations, the all-Black drag show ($10-$25). Online: Matthew Martin in Michael Phillis' drag comedy, The Hand That Rocks The Crawford. 398 11th St. www.sfoasis.com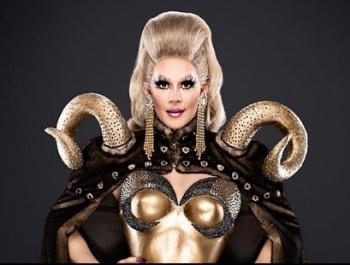 Port Bar, Oakland
RuPaul's Drag Race viewings Fridays; Wednesdays are a Drag shows at 9pm, 10pm, 11pm; Big Gay Trivia on Tuesdays; dancing on Saturday nights. 2023 Broadway. www.portbaroakland.com|

Powerhouse Bar
Enjoy indoor and outdoor drinks at the popular SoMa bar; Underwear Thursdays; Juanita MORE's Powerblouse (fun drag makeovers) 1st Saturdays, and Beat Pig, 3rd Saturdays. 1347 Folsom St. https://www.powerhousebar.com/

Qué Rico
New LGBT Latinx nightclub features cute gogo guys and drag shows, DJed dance floor, brunch and dinner menus, too. 381 15th St., Oakland. www.quericonightclub.com

Queer LifeSpace Gala @ 620 Jones
Juanita MORE! and Sister Roma cohost the 10th anniversary fundraiser for the local mental health and substance abuse services agency, with drag acts Rahni NothingMore, Dulce De Leche and Fauxnique. $25-$250. May 7, 12pm. 620 Jones St. https://www.classy.org/event/10-year-anniversary-gala/e346466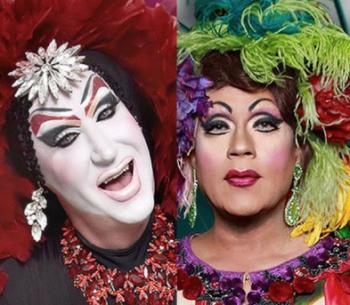 Roller Disco @ Church of 8 Wheels
D, Miles, Jr., "The Godfather of Skate," hosts roller-skating nights with groovy tunes, plus skate rentals. $5-$15. 554 Fillmore St. http://www.churchof8wheels.com/

SF Eagle
The famed leather bar has numerous events; BLUF Cigar Buddies 2nd Fridays. Frolic cosplay/furry party, 2nd Saturdays, 8pm-2am. May 13, 9pm-2am: Lair a leather, cigars and demos leather night, with DJs Spazatronica Visc, and Prince Wolf. Sunday beverage bust, 3pm-7pm, $10-$15. (http://frolicparty.com/) 398 12th St. https://thesfeagle.com/

Suavecito @ Space 550
Valentino Presents and Club Papi present a new weekly Latin dance night with DJs Mike, Mr. Biggs, and Lola; Sonora Tropicana band, drag acts, gogo guys, three dance rooms, outdoor lounge. Saturdays, $15-$25. 9:30pm-3am. 550 Barneveld Ave. www.suavecitosf.com

Sundance Saloon @ Space 550
The (mostly) Country music line-dancing, two-stepping nights (Sundays and Thursdays) has returned. $5, 5pm-10:30pm. 550 Barneveld Ave. www.sundancesaloon.org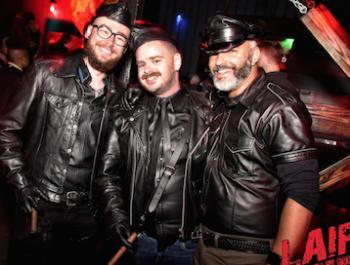 Thirst Trap Thursdays @ Dirty Habit
Weekly event on the heated 5th floor outdoor terrace of Hotel Zelos, $5 benefits the SF Queer Nightlife Fund. 5pm-10pm. 12 4th St. https://www.viceroyhotelsandresorts.com/zelos/dirty-habit

White Horse Bar
Enjoy outdoor dining and drinks at the famous Oakland bar. 6551 Telegraph Ave., Oakland.


PODCASTS, RADIO
Being Seen
GLAAD's new podcast focuses on the Black gay and queer male experience, hosted by Darnell Moore, producer of Being Seen and singer, actor and activist, Lawrence "Miss Lawrence" Washington. www.beingseenpodcast.com

Bridger Winegar's 'I Said No Gifts!'
Comic gay episodic podcast with celebrity guests. https://www.exactlyrightmedia.com/i-said-no-gifts

Broadway Podcast Network
Enjoy talks and audio performances with writers, composers, actors and professionals in theater. https://broadwaypodcastnetwork.com/

Broadway Radio
Online Broadway music radio station featuring the best in the Off-Broadway, Broadway, and the London stage. 'Styles of Stephen Sondheim' with music scholar Gail Leondar-Wright, 'Stephen Sondheim Encyclopedia' author Rick Pender and others; hosted by Stuart Brown. https://broadwayradioprograms.com/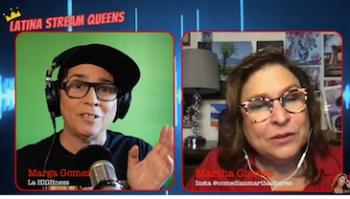 Community Talks @ Manny's
In-person and online events discussing local and global community issues. 3092 16th St. https://welcometomannys.com/

Drag Time with Heklina
Online chat show with the Bay Area queen of drag shows. www.dragtimewithheklina.com

Environmental Drag Queen
Patti Gonia and Alex discuss nature, outdoors love, the environment and their connections in drag personae. spotify.com

Elton John's Rocket Hour
The gay music megastar hosts his weekly music show on Apple. https://www.apple.com/apple-tv-app/

Fruitbowl
Podcast about all sorts of sexuality, with famous queer people and ordinary folks. https://www.fruitbowlpodcast.com/intro

In the Key of Q
Dan Hall's podcast with interviews and selections by LGBTQ musicians. https://www.inthekeyofq.com/

I Still Think About You
Noir drama podcast from The Boys in the Band revival actor Brian Hutchison is part memoir, part psychological thriller, and part love letter to Broadway. https://www.istillthinkaboutyou.com/

Latina Stream Queens
Marga Gomez' new YouTube channel of shows, interviews, comedy skits and more. https://www.youtube.com/c/LatinaStreamQueens

LGBT Asylum Project Podcast
Creator and host of the LGBTQ Asylum podcast is 28-year-old Sayid Abdul, a queer Uighur refugee who was granted political asylum in 2018. https://www.lgbtasylumproject.org/

Messy Situations
New LGBT-inclusive podcast series on funny and odd personal situations and learning experiences, co-hosted by Kane Sarhan and Michele Promaulayko. https://pod.link/1611232060

Midnight Mass Podcast
Peaches Christ presents an online audio show with Michael Varrati about horror and cult movies; on Apple and Spotify. http://store.peacheschrist.com/

Move, I'm Gay
The totally gay fun podcast celebrates its 100th episode, starring Francisco and Brendan as Franny and Brenda. https://podcasts.apple.com/us/podcast/move-im-gay/id1500217797

Out in the Bay
The long-running LGBT radio show has returned with new podcast episodes, and an extensive archive. Host Eric Jansen welcomes artists, community leaders, scholars and celebrities. https://www.outinthebay.org/
OutMuseum
OutFest, the Los Angeles LGBT film festival, hosts an online array of panel discussions, audio interviews and short documentary films. https://www.theoutmuseum.org/browse

Planet Classroom
Instructional podcasts on a variety of issues, including LGBT subjects. https://www.planetclassroom.world/browse/

Probably True
Podcast with queer stories, "a smutty-but-charming collection of personal misadventures." https://www.probablytruepodcast.com/

The Qube
E3 Radio's black LGBTQ radio show and podcast. https://e3radio.fm/the-qube/

The Queerness
SF Pride's podcast with notable hosts and LGBTQ guests (Franco Stevens, Michelle Meow, Snaxx, Vinny Eng and more). https://sfpride.org/podcast.html

Queer Powers
Indie channel of chats radio shows, vintage zine archives and drag shows. https://www.queerpowers.com/

A Queer Serial
LGBT-themed podcasts with voice actors such as Sam Pancake (Transparent, Gilmore Girls), Matthew Reimer, Radical Faeries' Will Roscoe and Joey Cain, and Chicago performers Salvio Gado and Jon Martinez, along with real recordings of pioneers including transgender entertainer Christine Jorgensen, civil rights activist Bayard Rustin, and lesbian journalist Edythe Eyde. https://www.mattachinepod.com/

Queer Nightlife Talks
Blog and links to talks among Bay Area nightlife organizers and producers, with community input and opinions. Tune in, offer assistance or thoughts. sfqueernightlifefund.org

Queercore Podcast
The QueerCore Podcast, hosted by August Bernadicou, elucidates radical, LGBTQ activists' histories in recorded shows with Mark Segal, Phyllis Lyon, Don Kilhefner, Jack Fritscher, drag rocker Jayne County, Vanguard Editor Keith St. Clare, a Theater of the Ridiculous oral history, veteran gay rights activist and prolific author Perry Brass, SF Tavern Guild cofounder and bar owner legend Robbie Robinson, the Rev. Ed Hansen, Rev. Robert Cromey, veteran activist Martha Shelley; community activist Gene Fedorko, pioneering LA gay dance club owner Jewel Thais-Williams, and punk drag rock sensation Jayne County. https://www.queercorepod.com/

Sounds of Broadway
24/7 radio station plays classic Broadway songs, with interviews and trivia shows, too. New Stephen Sondheim and 'West Side Story' tribute programs, including author Barry Singer (Ever After: Forty Years of Musical Theater and Beyond 1977-2020), also Rick Pender, Ethan Mordden and Eddie Shapiro. https://soundsofbroadway.com/

Taimi Talks
LGBTQ personalities (Jason Wimberly, Chris Mosier, Monique Heart and others) share guest-talks on various topics, with/on the Taimi app. (Apple Store or Google Play). https://taimi.com/

Twits in Love
Broadway Podcast network presents Tom Alan Robbins' audio comedy with steampunk setting, starring Michael Urie, Christian Borle, Mary Testa, James Monroe Iglehart, Lillias White and others. https://broadwaypodcastnetwork.com/podcast/twits/

Word for Wordcast
The theater ensemble known fostering short stories 'word for word' has a news series of podcasts in the same literary style. http://www.zspace.org/pod

You Make Me Real
LGBT podcast series, with Juanita MORE! & David Glamamore, Joan Jett Blakk, Lynn Breedlove and Tom Ammiano. https://www.buzzsprout.com/1753585

Do you have an event to add? Email events@ebar.com

Help keep the Bay Area Reporter going in these tough times. To support local, independent, LGBTQ journalism, consider becoming a BAR member.