Going Out, Homing's in Dec. 10-17, 2021
Wednesday Dec 8, 2021
With so many present events happening where your presence is welcome, you might want to make a list of what's naughty and nice, or both; wait; we did that, and here it is.


ARTS
DANCE, OPERA, THEATRE

Adler Fellows Concert @ Herbst Theatre
Eun Sun Kim conducts eleven promising young opera artists and the SFO Orchestra in a one-night-only event two years in the making. The evening features arias and scenes performed by SFO's resident artists. Dec. 10, 7:30pm. 301 Van Ness Ave. www.sfopera.com

The Cassandra Sessions: Recording this World
Beth Wilmurt and Jake Rodriguez' music-performance of the music of Berkeley-born folk singer and activist Malvina Reynolds; through Dec. 26 (video live-stream Dec. 10 and 17. Video-on-demand, Dec. 23 to Jan. 9) $7-$27; at Shotgun Players, 1901 Ashby Ave., Berkeley. (510) 841-6500. www.shotgunplayers.org (Read our review.)

A Christmas Carol @ Golden Gate Theatre
New local production of the Tony-winning adaptation of the Charles Dickens short story; thru Dec 26. 1 Taylor St. https://broadwaysf.com
The Concept Series
Third edition of RAWdance's online dance films by choreographers Paufve Dance, Leighann Kowalsky, natalya shoaf, Visceral Roots Dance Co., Hannah Westbrook, and Andreína Maldonado. $10-$25. Dec. 10, 6pm. https://rawdance.org/

Dear San Francisco @ Club Fugazi
The 'high-flying love story' weaves local history with acrobatic theatrics and live music by The 7 Fingers company; through March 2022. $35-$99 (New YearsEve shows $49-$175). 678 Green St. https://www.clubfugazisf.com/

Father/Daughter @ Aurora Theatre Company
Kait Kerrigan's two-actor/four-character drama explores the connections between parents and a couple's adult relationship; through Dec. 12; 2081 Addison St., Berkeley $20-$78. (510) 843-4822 www.auroratheatre.org (Read our review.)

Georgiana and Kitty: Christmas at Pemberley @ Marin Theatre Company
World premiere of Lauren M. Gunderson and Margot Melcon's drama based on the book by Jane Austin. $25-$60; thru Dec. 19. 397 Miller Ave., Mill Valley. marintheatre.org

Gently Down the Stream @ New Conservatory Theatre Center
West Coast premiere of the new witty drama by Martin Sherman (Bent, The Boy From Oz) that explores an intergenerational relationship between gay men. $25- Dec. 3-Jan. 9. 25 Van Ness Ave. www.nctcsf.org
(Read Tim Miller's interview with Martin Sherman.)
Gerald Casel Dance @ CounterPulse
The local dancer-choreographer performs his new work, "Not About Race Dance," about unacknowledged racial politics in post-modern dance, with five dancers and an original score performed live by Tim Russell. $15-$35; thru Dec. 11, Thu-Sat 7:30pm & Sat 2pm. https://counterpulse.org/

Golden Girls Live @ Victoria Theatre
Heckling, Matthew Martin, D'Arcy Drollinger and Holotta Tymes return to perform Christmas episode scripts from the popular sitcom about Florida retirees; thru Dec. 23. 2961 16th St. www.thegoldengirlslive.com

The Magic Lamp @ Presidio Theatre
British-style panto with hilarious drag retells the story of Aladdin set in contemporary San Francisco; thru Dec. 31. $25=$50. 99 Moraga Ave.www.presidiotheatre.org

Mark Foehringer's Nutcracker Sweets @ Cowell Theater
The popular kid-friendly abbreviated 50-minute holiday ballet; thru Dec. 19. Fort Mason Center, 2 Marina Blvd. $23-$45. (415) 345-7575 www.nutcrackersweets.org

Plot Points in Our Sexual Development @ New Conservatory Theater Center
Miranda Rose Hall's play about a cisgender lesbian and the masculine-presenting "genderqueer" trans person she loves; thru Dec. 19. Season 2 of In Good Company, a podcast for when life goes off-script; and, Hold Me the Forgotten Way, an audio play collaboration by Harrison David Rivers. www.nctcsf.org (Read our review.)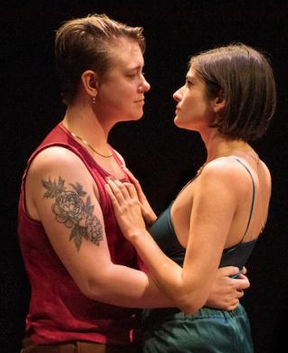 A Red Carol
SF Mime Troupe's radio play adaptation of Charles Dickens' "A Christmas Carol." $20; thru Jan. 9. https://www.sfmt.org

Rent @ Orpheum Theatre
25th anniversary farewell tour of the hit musical by the late Jonathan Larson. $25 and up; thru Dec. 12. 1192 Market St. https://broadwaysf.com

San Francisco Ballet's Nutcracker @ War Memorial Opera House
Helgi Tomasson's dazzling San Francisco-inspired production is accompanied by a brilliant live orchestra performing Tchaikovsky's beloved score. $19-$325. Dec. 10-30, 301 Van Ness Ave. www.sfballet.org

SF BATCO
San Francisco Bay Area Theatre Company streams weekly new plays, readings, arts talks, improv and more; hosted by Rodney Earl Jackson, Jr., and Marcelo Javier. They've also returned to in-person shows. https://www.twitch.tv/sfbatco

Smuin Contemporary Ballet
The popular local dance company performs Michael Smuin's "Christmas Ballet" at concerts in Walnut Creek, Mountain View, Carmel, and San Francisco, thru Dec. 26. $25-$99. https://www.smuinballet.org/

Theatre Rhino
Gay-themed plays, most performed by John Fisher, free and archived on YouTube. Dec. 11 m12pm PT: 'Turkmenistan!' performed live from New York City's LGBT Center. http://www.johnfisher.biz/

Twelfth Night @ SF Playhouse
Kwame Kwei-Armah and Shaina Taub's musical adaptation of William Shakespeare's rollicking comedy; in-person and streaming. $15-$100; thru Jan 15. 450 Post St. www.sfplayhouse.org (Read our review.)

Wintertime @ Berkeley Rep
Charles Mee's dark comedy navigates the interpersonal affairs of a contemporary American family; thru Dec. 19. $25-$104. 2025 Addison St., Berkeley. (Read our review.)

The Woman in Black @ Strand Theater
American Conservatory presents the London production of Susan Hill's spooky two-actor mystery drama, adapted by Stephen Mallatratt.; thru Jan. 16. 1127 Market St. https://www.act-sf.org/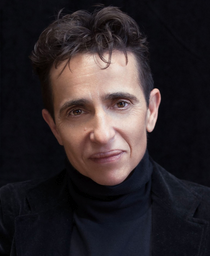 COMMUNITY
Butch Voices
Closed Space Session for Black Butches & MOC Folks, facilitated by JD Fuller; Dec. 4, 11:50am. Redefine, Redesign, and Realign: Writing to Free, Writing to Be with Paradigm, Dec. 5, 12pm. https://www.butchvoices.com/

FabLab Playshop
Rotini Agbabiaka leads an online discussion and workshop about author James Baldwin including creative writing, deep discussion, and laying bare the questions as we take a closer look at Baldwin's biography and excerpts from his writing. Dec. 16, 6pm-8pm. https://www.eyezen.org/tickets-faq-1

Gay Men's Sketch @ online/Mark I Chester Studio
Join the weekly online Zoom drawing session, with male models. 6:30pm. $20 suggested donation. https://www.instagram.com/gaymenssketch/

Keshet
Jewish LGBTQ nonprofit hosts online events and talks. https://www.keshetonline.org

Les Leventhal Yoga
The gay yoga instructor leads online classes. https://join.lesleventhalyoga.com/

Manny's Events
The cafe hosts meetings, music concerts, and community talks, in-person and online. 3092 16th St. https://welcometomannys.com/

OutSummit
Global Convening for the Human Rights of LGBTIQ people includes a keynote address by author/journalist Masha Gessen, Gigi Chao, , Dec. 8-10. https://outsummit.org/


LITERARY
Author Events @ The Green Arcade
Richard Schwarzenberger (The Trick Clock and Other Stories) Dec. 12, 6pm, in-person. 1680 Market St. https://thegreenarcade.com/

Events & Exhibits @ SF Public Library
Along with checking out books and DVDs, see various book-themed exhibits. 100 Larkin St. www.sfpl.org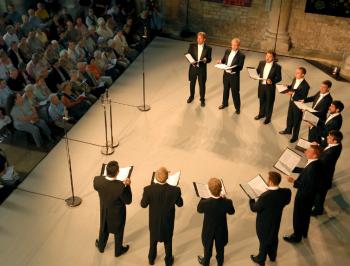 MUSIC
BratPack @ Feinstein's at the Nikko
1980s movie music-themed concert; retro '80s attire welcome. $35-$104. Wed-Sat 8pm; extended thru Jan. 1. Hotel Nikko, 222 Mason St. https://www.feinsteinssf.com/

Cal Performances @ UC Berkeley
Concerts and more at Zellerbach Hall and nearby theaters. Bancroft Way at Dana St., Berkeley. calperformances.org

Chanticleer
The acclaimed vocal ensemble returns for a holiday tradition, A Chanticleer Christmas, with eleven performances in specially decorated churches and missions across the Bay Area, December 10 through 23. Music from the Renaissance to spirituals and carols joins with new repertoire: Dec. 10, First Congregational Church, Berkeley. Dec. 14 St. Ignatius Church, San Francisco. Dec. 21 Cathedral of Christ the Light, Oakland. Dec. 22, St. Ignatius Church, San Francisco. www.chanticleer.org

Jazz and R&B Bands @ Yoshi's Oakland
Enjoy live music at the stylish nightclub-restaurant. 510 Embarcadero, Jack London Square. https://yoshis.com

Noe Music
Online concerts in many genres; classical, folk, early music. https://www.noemusic.org/

Noontime Concerts @ Old Saint Mary's Cathedral
Enjoy weekly concerts in a variety of genres, Tuesdays at 12:30pm. 660 California St. www.noontimeconcerts.org

Old First Concerts
Enjoy live streaming and archived music concerts of classic, and contemporary music. https://www.oldfirstconcerts.org

Philharmonia Baroque Orchestra & Chorale
Bach's Christmas Oratorio, led by Music Director Richard Egarr, Dec. 9-12 at Herbst Theatre, San Francisco; Bing Concert Hall at Stanford; and First Congregational Church, Berkeley. www.philharmonia.org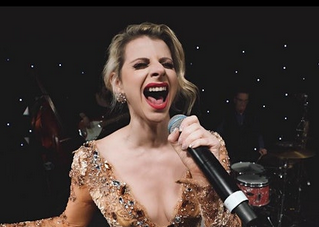 Rizo @ Great Star Theater
The soulful talented singer performs 'A Holiday Extravaganza,' with belly dancer Zoe Jakes and Fou Fou Ha, the Bay Area's very own surrealist clown troupe. $25 to $375 VIP tables. Dec. 10 & 11, 8pm. 636 Jackson St. https://www.greatstartheater.org/rizo https://rizo.love/ (Read our Rizo interview.)

San Francisco Bach Choir
Weekly online concerts of classical music and other genres, including a candlelight concert of traditional holiday music at Calvary Presbyterian Church, online. https://sfbach.org/

San Francisco Gay Men's Chorus
Enjoy music videos and programs online, and buy tickets for the upcoming 'Holidays are Here...Again!' concerts Dec 10 & 11 at the Sydney Goldstein Theater and 3 concerts on Dec. 24 at the Castro Theatre. https://www.sfgmc.org/sfgmctv

San Francisco Opera
Recorded and live performances, plus artists panels. 'Cos fan tutti Nov 21-Dec. 3. https://sfopera.com/

San Francisco Performances @ Herbst Theatre
Fall season of chamber music, classical and vocal concerts and recitals. 401 Van Ness Ave. http://sfperformances.org/

San Francisco Symphony @ Davies Symphony Hall
Handel's Messiah Dec. 10 & 11 at DSH, 7:30pm with the SFS and SFS Chorus, Grant Gershon conductor and soloists Rachele Gilmore, Leah Wool, Nicholas Phan, and Christian Pursell. San Francisco Symphony Youth Orchestra performs Prokofiev's Peter and the Wolf Dec. 12, 2pm, Daniel Stewart conductor with guest narrator. That same day, at 8pm, Mariachi Sol de Mexico de Jose Hernandez returns for A Merry-Achi Christmas. Holiday themed films Love Actually (Dec. 14 & 15) and Home Alone (Dec. 16 & 18) screen with live SFS accompaniment. Dec. 17, Holiday Gaiety, co-emceed by Peaches Christ and conductor Edwin Outwater, spotlights drag performers Coco Peru and Thorgy Thor, out and proud mezzo-soprano Jamie Barton, vocalists Alex Newell and Jimmie Herrod, and dance troupe Fou Fou Ha! 201 Van Ness Ave. http://www.sfsymphony.org/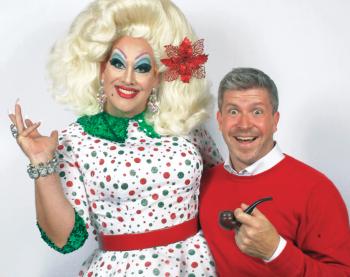 Seth Concert Series
Broadway pianist and host Seth Rudetsky's online concerts return with an all-star line-up, Sundays at 5pm PT. $25. Dec. 12: Jessica Vosk (Wicked). Dec. 19: Andrew Barth Feldman (Dear Evan Hansen). https://events.broadwayworld.com/seth-concert-series/

SF Jazz
The acclaimed venue brings their concert series online with talented musicians, and has returned to in-person concerts. Dec. 2-5: Pink Martini holiday concerts; $65-$175. 201 Franklin St. https://www.sfjazz.org

Stars in the House
Seth Rudetsky and James Wesley's popular YouTube series of chats and game nights with musical theatre and TV/film talents continues, with donations going to The Actors Fund. www.youtube.com

Yoshi's
The elegant nightclub-restaurant features jazz and R&B musicians. Dec. 9-12: Tony! Toni! Tony! $39. 510 Embarcadero West, Oakland. https://yoshis.com
MOVIES, TV
Always Jane
Four-part docuseries follows transgender teenager Jane Noury and her family as she nears graduation and prepares to leave the nest in a true coming-of-age story. https://www.amazon.com/Amazon-Video

Beyto
Gay drama about a Turkish swimmer who falls in love with his Swiss coach but is forced into a straight marriage. https://darkstarpics.com/

The Bitch Who Stole Christmas
Christmas is a real drag in this movie from gay filmmakers Randy Barbato and Fenton Bailey, the men behind Drag Race. RuPaul herself co-stars along with drag superstars Ginger Minj, Pandora Boxx, Brooke Lynn Hytes, Jaymes Mansfield, Chad Michaels, and San Francisco's own Rock M. Sakura. Ru's gal pal Michelle Visage, along with Queer Eye's Carson Kressley, are also on hand; on VH1.

The Browns @ OutTV
Dark drag duo comedy show about Tammie Brown and Kelly Mantle — Brown as a semi-retired singer and homemaker and Mantle as her drunk best friend; on OutTV, Apple TV, and Amazon Prime. https://www.outtv.com

Call Me Mother @ Out TV
Three drag stars —Miss Peppermint, Crystal and Barbada— adopt the next generation of artists into their new drag houses, mentoring them through a fierce drag competitions. Check out many other LGBT-themed shows, too. $3.30 monthly subscription. https://www.outtv.com/

Changemakers
GLAAD video series about Black LGBTQ small business owners. YouTube

Christmas at the Ranch
Lindsay Wagner, Laur Allen and Amanda Righetti star in the new lesbian holiday romantic comedy set on a horse ranch. https://www.tellofilms.com/
Collar Confessions @ Here TV
Series based on Dwight Allen O'Neal's novel about a closeted pastor. https://www.here.tv/

Cured
Bennett Singer and Patrick Sammon's fascinating documentary about the pioneering LGBTQ+ activists who fought to remove homosexuality from the Diagnostic and Statistical Manual of Mental Disorders in 1973. https://www.pbs.org/independentlens/documentaries/cured/

The Disappointments
Season 1 of Rich Burns' gay comedy about older gay men in Los Angeles. www.youtube.com/

Films @ Alamo Drafthouse
Enjoy new and repertory films (The French Dispatch, Last Night in SoHo, Spencer, Eternals), with a full food and drink menu, super-comfy seats, and a strict no-cell-phone policy. https://drafthouse.com/sf

Films @ New Parkway Theater
Enjoy new, indie and classic films with a variety of comfy chairs and sofas. 474 24th St., Oakland. https://www.thenewparkway.com/

Films @ Embarcadero Center Cinema
Varied new feature films and documentaries, in-person. https://www.landmarktheatres.com/san-francisco/embarcadero-center-cinema

Films @ Revry
The streaming service showcases narrative films and historical documentaries, including 49 Pulses, Raid of the Rainbow Lounge, Love V. Kentucky, Happy Birthday, Marsha, Gay USA and more. https://watch.revry.tv/Home

Films @ Roxie
Watch new and repertory films in-person and online; special horror and scoff classics this weekend. 3117 16th St. https://www.roxie.com/

Frameline Voice
New series of free LGBT online short films. https://www.frameline.org/voices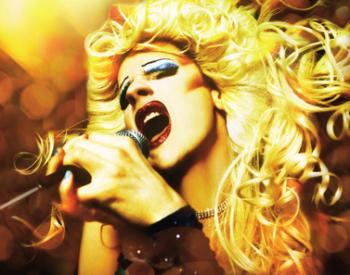 Hedwig and the Angry Inch @ Revry
John Cameron Mitchell's film adaptation of his queer hit rock musical is viewable free online on Revry, through Jan. 2022, in celebration of its 20th anniversary. https://watch.revry.tv/details/37266

House of Gucci
Lady Gaga leads an all-star cast in the film about the famous fashion design family, with the occasional murder. https://www.unitedartistsreleasing.com/house-of-gucci/

Isaac
Spanish film about two married friends who reconnect after a passionate teenage affair; on DVD and VOD, platforms including iTunes/Apple TV, Amazon, Google Play, Vudu, Vimeo, and through local cable & satellite providers. https://www.bgpics.com/

The Jinkx & DeLa Holiday Special
Filmed version of Jinkx Monsoon and BenDeLaCreme's wacky show (the SF Dec. 19 show is sold out). www.jinkxanddela.com Also, live stream their Chicago show, $17-$20. Dec. 9, 5:30pm. flymachine.com

LGBT Films @ TellFilms
Watch queer movies and documentaries, most with women's stories. https://www.tellofilms.com/

Little Girl
Sébastien Lifshitz's acclaimed documentary about a transgender child. https://www.musicboxfilms.com/film/little-girl/

Logo Live
Gay actor Johnny Sibilly hosts the twice-weekly LGBT talk show with celebrities. Tuesdays & Thursdays on the network's Instagram 4pm PT. https://www.instagram.com/logotv/

Mayor Pete
Jesse Moss' documentary about Pete Buttigieg's presidential campaign, with his husband Chasten featured as well; on Amazon Prime.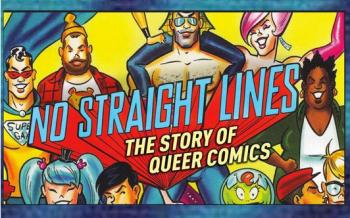 No Straight Lines: The Rise of Queer Comics
Vivian Kleiman's documentary based on Justin Hall's award-winning print anthology, about LGBT comic and cartoon pioneers and new talents. https://nostraightlinesthefilm.com/ (Read our review.)

Nuclear Family @ HBO
Filmmaker Ry Russo-Young she turns the camera on her own past to explore the meaning of family in a 3-part documentary series. In the late 70s/early 80s, when the concept of a LGBTQ family was inconceivable to most, Ry and her sister Cade were born to two lesbian mothers through a sperm donor. https://www.hbo.com/nuclear-family

Out of the Closet
New season of the six-episode show that showcases the drag outfits of RuPaul's Drag Race alumni. YouTube

Poly People @ Vudu
Comic mockumentary about a group of queer polyamorous people in a reality show. www.vudu.com

Q-Force on Netflix
Animated comic parody of spy capers features several LGBT characters and voice actors (Sean Hayes, Wanda Sykes). See feature article with co-creator Gabe Liedman. Netflix

Quarantine
New queer music video showcase created by musicians Kisos and Cory Stewart. https://www.twitch.tv/itgetsbetter

Shit & Champagne
Darcy Drollinger and her crew's wacky photo retro exploitation sex comedy, adapted from the Hitt nightclub show, hits Apple TV and Amazon Prime Video. https://www.shitandchampagne.com/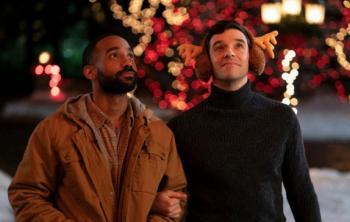 Single All the Way
Michael Urie stars in the Netflix romantic comedy about a gay man whose family tries to set him up with a guy, while his roommate might be a hidden love. https://www.netflix.com/title/81148358 (Read our interview with Michael Urie.)

Stories of Resistance: Documentaries by Arthur Dong
Stream compelling documentaries about Asian Americana and LGBT subjects made by the award-winning director. https://www.deepfocusproductions.com/

Tampa Baes @ Amazon Prime
New reality show about two lesbian couples and their life & career ups and downs. https://www.amazon.com/

Things We Dare Not Do
POV Presents the moving trans emancipation tale from Mexican director and cinematographer Bruno Santamaría; streaming online thru Nov. 24. https://www.pbs.org/pov/

Twenties @ BET
Season 2 of the comedy series about 'Hattie,' a masculine-presenting queer Black woman in her twenties, played by Jonica T. Gibbs. https://www.bet.com/shows/twenties.html

A Wake
Gay-themed drama about clashing and romantic reunions at a family funeral; available on iTunes/Apple TV, Amazon, Google Play, Vudu, and through local cable & satellite providers. https://www.bgpics.com/

We're Here @ HBO
Season 2 of the Emmy-nominated weekly series features drag stars Eureka O'Hara, Shangela and Bob the Drag Queen. https://www.hbo.com/were-here

Who Am I Now?
In Louise E, Lathey's debut film, new friends Erin and Alex discover a mutual attraction that neither of them have ever felt before. Streaming via multiple outlets. whoaminow.ca

LGBT films @ Breaking Glass
Stream a variety of LGBT films and series, including Season 3 of Woke, the French dramatic series. https://www.bgpics.com/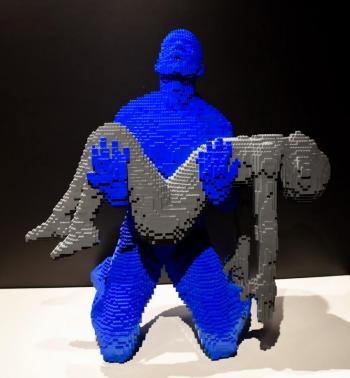 MUSEUMS & GALLERIES
ArtHaus 25th Anniversary
Gallerists James Bacchi and Annette Schutz celebrate their gallery's silver anniversary with a group retrospective exhibit. 228 Townsend St. http://www.arthaus-sf.com/main-gallery/

The Art of Banksy @ Palace of Fine Arts
Exhibit of works by the notorious graffiti artist; thru February 2022. $55-$75. 3601 Lyon St. https://www.banksyexhibit.com/sanfrancisco/

The Art of the Brick @ LEGO® Exhibit
View sculptures and interactive installations made of the toy bricks. $18-$21; thru Jan. 2022. 1 Grant Ave. https://artofthebrickexhibit.com/

Asian Art Museum
teamLab: continuity, an animated ecosystem of lush imagery drawn from nature and East Asian art. Other exhibits include Memento: Jayashree Chakravarty and Lam Tung Pang, After Hope: Videos of Resistance, Zheng Chongbin: I Look for the Sky, and historic works. Fri-Mon 10am-5pm. Thu 1pm-8pm. 200 Larkin St. asianart.org

Berkeley Art Museum/Pacific Film Archive
New Time: Art and Feminisms in the 21st Century showcases 140 Works by a range of contemporary Feminist artists; thru Jan. 31. Also, group exhibit 'Suspended Matter,' thru Jan. 15. Quilts, Blankets, and Tapestry: Contemporary Art and Textiles, Ron Nagle: Handsome Drifter, Folk and Modern Art in Postcolonial India) and art films streamed online and screened outdoors (BYO chairs). 2155 Center St., Berkeley. www.bampfa.org
Beyond Van Gogh @ San Jose Convention Center
Immersive projected art experience showcasing paintings by Vincent Van Gogh (not affiliated with the San Francisco Van Gogh exhibit). $25-$57. Thru Jan 2. 435 S Market St, San Jose https://vangoghsanjose.com/

California Academy of Sciences
The fascinating science museum includes live creatures (aquarium, terrarium) and educational exhibits. Mouthscape vocal ensemble, Dec. 11, 2pm; Also, Living Worlds, a planetarium show. Mon-Sat 9:30am-5pm. Sun 11am-5pm. 55 Music Concourse Drive, Golden Gate Park. https://www.calacademy.org/

Cartoon Art Museum
The Legend of Wonder Woman, an exhibition celebrating 80 years of DC Comics' iconic Amazon, featuring comic books, merchandise, and original illustrations by many of Wonder Woman's most prominent artists. Also at the Fisherman's Wharf gallery; contemporary and historic original cartoon, comic and graphic novel art exhibits, including A Treasury of Animation and Emerging Artists Showcase: Nomi Kane (thru Feb. 21, 2022), as well as books and prints for sale. Sat & Sun 11am-5pm. 781 Beach St. https://www.cartoonart.org

Catherine Clark Gallery
Stephanie Syjuco's video installation Native Resolution, plus other works. In-person limited attendance. 248 Utah St. https://cclarkgallery.com/

Chabot Space & Science Center
Re-opened, programs include live science programs each Wed., 10:30am, virtual telescope viewings each Sat. 9pm. Free/$15. 10000 Skyline Blvd, Oakland (opens in Nov.). chabotspace.org

Chinese Cultural Center
Women: From Her to Here, an in-person and online exhibit focusing on women Asian diasporic cultures, including diverse gender and sexual identities, with video and film works, mixed media installation, photography, painting, featuring Bay Area filmmaker Madeleine Lim; New York-based spoken word performance artist and activist Brad Walrond; Bay Area-based Tina Takemoto, Chelsea Ryoko Wong, and Heesoo Kwon; Nicole Pun from Hong Kong; three artists from Taiwan; Beijing-based Luka Yuanyuan Yang; and the archives of the Queer Reads Library in collaboration with Mixed Rice Zines. https://www.cccsf.us/

Conservatory of Flowers
Beautiful indoor and outdoor floral exhibits in the classic arboretum; special events and parties return soon. 100 JFK Drive, Golden Gate Park. Free/$12. www.conservatoryofflowers.org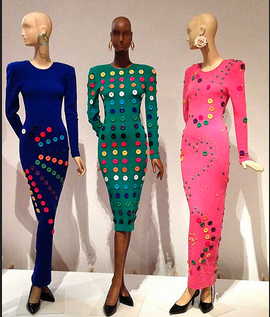 Contemporary Jewish Museum
The spacious downtown museum includes Experience Leonard Cohen with a series of four solo exhibitions by contemporary artists George Fok, Judy Chicago, Candice Breitz, and Marshall Trammell, all inspired by the life and work of the revered singer-songwriter; also, Julie Weitz' Golem: A Call to Action; and Stephen Berkman's Predicting the Past: Zohar Studios, The Lost Years, an immersive photography installation about a mythical 19th-century Jewish photographer. Free/$16. 736 Mission St. thecjm.org

Creativity Explored @ Ferry Building
View and/or purchase vibration art works (paintings, sculptures, unique wrapping paper, gift cards) by neuro-diverse and disabled Bay Area artists at the holiday pop-up gallery and shop. Saturdays 8am-3pm thru Dec. 18. 1 Ferry Bldg. https://www.creativityexplored.org/ https://www.ferrybuildingmarketplace.com/

de Young Museum
Major exhibits include Judy Chicago: A Retrospective, Patrick Kelly: Runway of Love, Hung Liu: Golden Gate, thru Mar. 13, 2022; Nampeyo and the Sikyátki Revival, thru Feb. 2023; also, collections of American, African, Oceanic, costume arts, sculpture and more. Tue-Sun 9:30am-5:15pm. 50 Hagiwara Tea Garden Drive. deyoung.famsf.org

Excuse Me, Highlights @ Alice Collective, Oakland
Group exhibit of new works by Asian American artists; a Vessel satellite pop-up exhibition; thru Dec. 18. 272 14th St. https://www.vessel-gallery.com/

Exhibits @ SF Public Library
Book display exhibits on the 6th floor. Also, the James C. Hormel LGBTQIA Center has reopened. 100 Larkin St. https://sfpl.org/

Exploratorium Events
Talks, and demos with a science theme, including comet-cam and more. Weekly After Dark nighttime parties have returned. Pier 15. www.exploratorium.edu

GLBT History Museum
Gilbert Baker's original rainbow flag on display, plus ongoing exhibits. Online exhibits include Stories of Our Movement: Bay Area Reporter at 50; Also, Legendary: African American LGBTQ Past Meets Present , Fighting Back, a series that brings together community leaders, experts, historians and activists to explore lessons from the past that might be useful in formulating resistance efforts today; Reigning Queens: the Lost Photos of Roz Joseph, curated by Joseph Plaster; and other exhibits. Online events as well. Dec. 10, 6pm: Author Sasha Issenberg presents his new book The Engagement: America's Quarter-Century Struggle Over Same-Sex Marriage. 4127 18th St. www.glbthistory.org
Gregangelo Museum
Take online tours at the 27-room mansion filled with eccentric unusual interactive artworks and performances. www.gregangelomuseum.com

Harvey Milk Photo Center
View online exhibits of masterful photographic art. https://www.harveymilkphotocenter.org/

Legion of Honor
European and ancient art, giant Renaissance landscapes and historic paintings, plus classical sculptures and contemporary works. From Degas, Manet, Caillebotte and Vuillard to Egyptian, Greek and Roman artifacts; also Wangechi Mutu's fascinating modern outdoor and indoor sculptures. Tue-Sun, 9:30am-5:15pm. Free/$15. legionofhonor.famsf.org

'Entwined' Lighted Forest @ Golden Gate Park
The popular outdoor exhibit of illuminated 'trees and plants' returns. https://sanfranciscoparksalliance.org/entwined/

Lost Art Salon
Intimate gallery exhibits small and unusual works of note by contemporary and early 20th-century artists. 245 S. Van Ness. #303. https://lostartsalon.com

Minnesota Street Art Project
Multiple galleries host different artist exhibits. Judith Belzer: Contact Hypotheses at Anglia-Trimble, thru Dec. 23. 1275 Minnesota St. https://minnesotastreetproject.com/

Mission Cultural Center for Latino Arts
New and ongoing exhibits. 2869 Mission St. missionculturalcenter.org

MOAD
Museum of the African Diaspora's exhibits include Amoako Boafo: Soul of Black Folks; also, Sam Vernon: Impasse of Desires, both thru Feb 27. Also, award-winning films, talks and music performances. 685 Mission St. https://www.moadsf.org/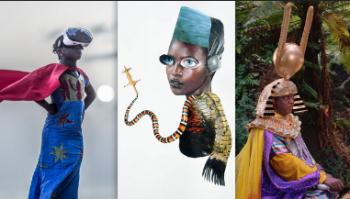 Museum of Craft & Design
Call & Response: Craft as a Tool for Activism, and other exhibits online. https://sfmcd.org

My Park Moment @ Presidio
Large-scale outdoor exhibit of visitor-submitted images in local and regional state parks; at the new Tunnel Tops. https://www.presidiotunneltops.gov/

Nancy Toomey Fine Art
Online and in-person exhibits. 1275 Minnesota St. nancytoomeyfineart.com

NIAD Exhibits
The art studio for developmentally disabled adults shares online exhibits and sells beautiful works of art; in-person window displays and weekly online exhibitions. New: "I See What You're Feeling," a group exhibit. www.niadartstore.org

Nocturne X @ Grand Theater
Immersive science and art experience; the weekend event series features evening DJ sets, experimental theater, paid bar, and more. $30-$50. 2665 Mission St. at 23rd. https://nocturne-x.com/

Oakland Museum
Mothership: Voyage Into Afrofuturism, a relevant and timely exhibition that imagines the world through a Black cultural lens; thru Feb 27, 2022. Other exhibits: You Are Here: California Stories on the Map (through 2022), Black Power and Dorothea Lange: Photography as Activism (both ongoing). 1000 Oak St., Oakland. museumca.org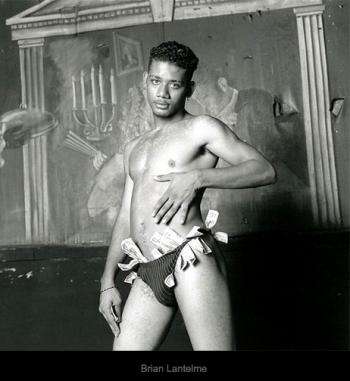 The Pink and Purple Church in the Castro
Online multimedia exhibit documenting the history of Metropolitan Community Church, its LGBTQ-inclusive services and outreach through the AIDS pandemic. http://arspgallery.com/mccsf-exhibit-main/

Pride and Progress
The Victory Fund's online exhibit showcases a timeline of LGBT political history. https://www.prideandprogress.org/

Robert Koch Gallery
Stunning photos by Mimi Plumb, thru Dec 31. 49 Geary St. https://kochgallery.com/

Schlomer Haus Gallery
New Castro/Duboce gay-owned art gallery; 'Unseen Seen,' with works by Heather Benjamin, Lanee Bird, Evan Paul English, David King, Ryan McMenamy and John Webster. 2128 Market St., just west of Church St. Regular gallery hours Tue-Sat 12pm to 6pm and by appointment. (415) 275-0960. https://www.instagram.com/schlomer_haus_gallery/

SF Museum of Modern Art
Diego Rivera's massive 1940 mural Pan American Unity, on display during its restoration. Also, Joan Mitchell retrospective. View Pop, Abstract, and Figurative art collections; Warhol, Rosenquist, Lichtenstein, to name a few. Bay Area Walls mural project, the outdoor vertical garden and Olafur Eliasson's sparkling one-way color tunnel. Free/$25; reserved, timed ticketing. Mon 10am-5pm. Thu 1pm-8pm. Fri-Sun 10am-5pm. First Thursdays free. 151 Third St. www.sfmoma.org

Southern Exposure
Unusual art and installations. 3030 20th St. https://soex.org

Walt Disney Family Museum
Located in The Presidio, the museum dedicated to the art of Disney films hosts online and in-person exhibits, classes and events. 104 Montgomery St. www.waltdisney.org

We Were There
Online tours of art museums, showcasing hidden and overlooked LGBT themes, subjects and artists. http://wewerethere.org/

Worker
Online exhibit showcases photos and historic paintings of sex workers by 19 artists, from the late 19th Century of Edouard Manet and Henri De Toulouse-Lautrec to modern day contemporaries such as Felix Gonzalez-Torres, David Hockney, Nan Goldin, Bruce LaBruce and Margie Schnibbe. NSFW. www.artreporttoday.com

Yerba Buena Center for the Arts
Unusual modern art exhibits; also, film screenings, murals, and tours. https://ybca.org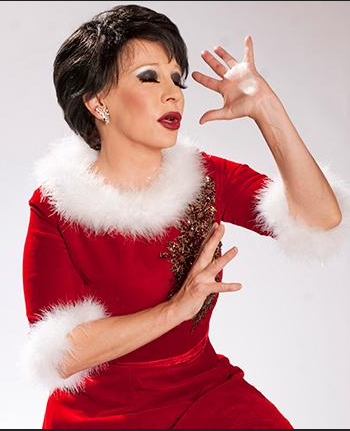 NIGHTLIFE
After Dark @ Exploratorium
Evening cocktail parties return to the interactive science museum, with different themes. $20. Thursdays 6pm-10pm. https://www.exploratorium.edu/

Bootie Mashup @ DNA Lounge
Adriana A and guest DJs blend pop hits to danceable grooves on Saturdays. 375 11th St. https://www.twitch.tv/BootieMashup. https://www.dnalounge.com/

Bounce @ Lookout
Weekly Saturday night dance party at the Castro bar with the panoramic view. 9pm-2am. $5. 3600 16th St. at Market. http://www.lookoutsf.com/

Boy Division
DJ Xander hosts the Twitch online edition of the New Wave retro-fun dance party. www.twitch.tv/deejayxander

Brüt SF @ Great Northern
The Xmas edition of the popular circuit party for men should be up to its cruisy sexy reputation, with DJs Tedd Patterson and Dan Darlington. $25-$35. Dec. 10, 119 Utah St. www.thegreatnorthernsf.com

Club OMG
Intimate mid-Market nightclub includes DJed dancing, drag shows and a karaoke night. 43 6th St. http://www.clubomgsf.com/

Connie Champagne @ Martuni's
The celebrated local chanteuse returns to perform her Judy Garland Christmas Show, with pianist Tammy Lynne Hall. Dec. 11, 7pm. 4 Valencia St. $30. https://www.brownpapertickets.com/event/5308597

Curbside Cabaret with Carly Ozard @ Poesia
The talented vocalist performs participatory concerts at the Italian restaurant. $10. Sat, 5pm-8pm. Sun 3pm-7pm. 4072 18th St. https://www.poesiasf.com/

DJ Don Baird @ The Hole in the Wall
The fave local rock DJ's returned to the SoMa 'friendly neighborhood gay bikers' bar; Thursdays and Fridays. 1369 Folsom St. https://blackwolfmetal.com/ Also, listen online: https://www.twitch.tv/donbaird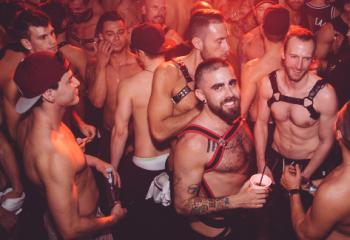 Drag Brunch at Curio
Rexy hosts 12pm & 2pm drag shows (with Kylie Minono, Kipper Snacks, Bionka Simone) with brunch. 775 Valencia St. https://www.curiobarsf.com/

Events @ Beaux
Nightlife's back at the popular Market Street club, with drag entertainers, gogo studs, drinks and food. Sat & Sun, 2pm & 4pm. https://www.beauxsf.com/

Events @ The Edge
Musical Wednesdays, Beards & Booze and other events have returned to the popular bar. 4149 18th St. www.edgesf.com

Frolic @ SF Eagle
The furry cosplay dance party returns from hibernation, with DJs Pepe, LycanCatt, NeonBunny, and Khatalyst; now second Saturdays at The SF Eagle. $8-$12. 8pm-2am. 398 12th St. http://frolicparty.com/

Grand Opening @ Yes Pudding
December 17 opening for Yes Pudding, the first brick and mortar location for the dessert company created by San Francisco native Quanisha Johnson. Suite 4 inside the Ferry Building Arcade. 11am-12pm. www.eventbrite.com/

Hunky Santa @ Dirty Habit
Pose for a photo with a hunky Chris Kringle at a benefit for Hamilton Families. Dec. 11 & 17, 5pm-9pm. 12 4th St. www.dirtyhabitsf.com

Jolene's
The SoMa queer nightclub and restaurant has re-opened, now with later hours Fri & Sat 6pm-12am. Coyote Queer, second Saturdays, with DJs Koslov & Livv, costume contest. Sunday brunch 11am-5pm. Mask up, make a reservation. 2700 16th St. http://jolenessf.com/index.html

Katya: A Holiday Spectacular @ Feinstein's at the Nikko
Party with Countess Katya Smirnoff-Skyy as she offers a night of stories, songs, and strong cocktails sure to make the Yuletide gay! The vodka will flow, the band will play and gifts will be given. Expect to hear everything from classic holiday tunes to Disco Klezmer. $65. Dec. 17 and 18 at 8pm, 222 Mason. www.feinsteinssf.com
Leathermen's Discussion Group 25th @ Oasis
The group celebrates a quarter-century and honors volunteers, with appearances by Senator Weiner and Supervisor Haney. 12pm-3pm. 298 11th St. https://www.sfldg.org/

Lookout
The Castro bar with a panoramic view; ongoing: Bounce (Sat. nights), Lips & Lashes Drag Brunch with host Carnie Asada (Sat. afternoons), Jock (Sunday nights). 3600 16th St. http://www.lookoutsf.com/

Lone Star Saloon
Events at the historic bear bar, plus regular nights of rock music and patio hangouts. 1354 Harrison St. https://www.lonestarsf.com/

Martuni's Monday Happy Hour
Pianist Russell Deason hosts the return of the fun weekly open mic gathering. 5:30pm-8:30pm. 4 Valencia St. at Market.

Muévelo @ Que Rico, Oakland
Valentino Presents' new East Bay Latin club is already a hit. Enjoy the new nightclub's weekly dance party with DJed grooves, drag divas, and gogo studs. Fridays, $10 and up, 9:30pm-3am. 381 15th St., Oakland. www.quericonightclub.com

Oasis
In-person shows include Princess, the new weekly Saturday night drag show. Joe Wicht's Piano Bar Holiday Edition, Dec. 9, 7pm-9pm. Amber Martin's 'Bathhouse Bette,' a tribute to Bette Midler, Dec. 10 & 11, 7pm. Reparations, the all-Black drag show, Dec. 10, 10pm-3am. Trixxie Carr returns with her 'Neon Gothic Unicorn' concert, Dec. 12, 6pm. $20-$40. Jackie Beat: Under the Tree: Join the undisputed queen of crass Christmas Carols for her nativity-knockin', Santa smackin', menorah manglin' live holiday show. Dec. 17, 7pm. 398 11th St. www.sfoasis.com
Pan Dulce @ Beaux
The weekly Latin dance night returns (Wednesdays), as have other events at the popular Castro nightclub. 2344 Market St. www.beauxsf.com

Port Bar, Oakland
Wednesdays are a Drag shows at 9pm, 10pm, 11pm; Sunday Brunch, Big Gay Trivia and Dragula viewing parties on Tuesdays; dancing on Saturday nights, and more events at the Oakland bar. Dec. 10: Pajam Jammy Jam, with Jamal and DJ Deft. Wear /PJs and get half off Margaritas all night. Dec. 11: Holiday Extravaganza drag show. 2023 Broadway. www.portbaroakland.com|

Powerhouse Bar
Enjoy indoor and outdoor drinks at the popular SoMa bar; Underwear Thursdays and other events. 1347 Folsom St. https://www.powerhousebar.com/

Qué Rico
New LGBT Latinx nightclub features cute gogo guys and drag shows, DJed dance floor, brunch and dinner menus, too. 381 15th St., Oakland. www.quericonightclub.com

Red Hots Burlesque
Enjoy drag and strip shows, music acts and more in online performances. $15. Oct. 13.
http://redhotsburlesque.com/

Safeway Holiday Ice Rink @ Union Square
The popular holiday-themed ice rink, now open thru Jan 17. 333 Post St. https://holidayicerink.com/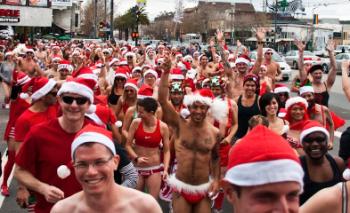 Santa Skivvies Run @ Lookout
SF AIDS Foundation's annual fun fundraiser returns. Sign up, bring your festive holiday-themed undies, Santa hats, onesies; clothes check available. Dec. 12, 9:30am check-in, 11am run through the Castro. 3600 Market St. at Noe. https://www.santaskivviesrun.org/

SF Eagle
The famed leather bar, re-opened, has numerous events; Dec. 10: Lair 8pm and Beth Bicostal's 40th roast 10 pm with DJ Spazatron featuring DJ Bugie, Demos by Natasha, Bootblack by Micky Rebel. Sunday beer bust (3pm-6pm). 398 12th St. https://thesfeagle.com/

Suavecito @ Space 550
Valentino Presents and Club Papi present a new weekly Latin dance night with DJs Mike, Mr. Biggs, and Lola; Sonora Tropicana band, drag acts by Dorys, Ms. Lola, Delilah BeFierce and Betty Fresas; gogo guys galore, three dance rooms, outdoor lounge. Oct. 30 big Halloween party. Saturdays, $15-$25. 9:30pm-3am. 550 Barneveld Ave. www.suavecitosf.com

Sundance Saloon @ Space 550
The (mostly) Country music line-dancing, two-stepping night returns in-person, August 8, 5pm-10:30pm. $7. Space 500, 550 Barneveld Ave. www.sundancesaloon.org

Sunday Drag Brunch @ 3Below Theater, San Jose
Enjoy 'wigs, waffles and wine' at the new South Bay monthly event, hosted by WooWoo Monroe. $25. Nov 21, Dec. 12, 11am. 288 S. Second St., San Jose. https://sanjoseplayhouse.org/wigs-waffles-wine/

Thirst Trap Thursdays at Dirty Habit
New weekly event on the heated 5th floor outdoor terrace of Hotel Zelos, $5 benefits the SF Queer Nightlife Fund. 5pm-10pm. 12 4th St. https://www.viceroyhotelsandresorts.com/zelos/dirty-habit

Vibe @ BARbarella
House music dance party with DJs Tiny Tim, Jason Godfree , Kelly Naughton, Prince Wolf. $10. Dec. 10, 9m-Late. 798 O'Farrell St. https://dothebay.com/events/2021/12/10/vibe-tickets

White Horse Bar
Enjoy outdoor dining and drinks at the famous Oakland bar. 6551 Telegraph Ave., Oakland.

Writers With Drinks @ Make Out Room
Charlie Jane Anders welcome authors Shruti Swamy, Tongo Eisen Martin and Brontez Purnell
to the popular reading event. $5-$20. Dec. 11, 7:30pm. 3225 22nd St. http://www.makeoutroom.com/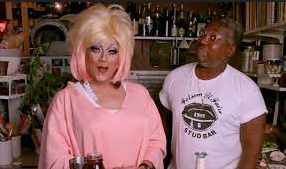 PODCASTS, RADIO
Being Seen
GLAAD's new podcast focuses on the Black gay and queer male experience, hosted by Darnell Moore, producer of Being Seen and singer, actor and activist, Lawrence "Miss Lawrence" Washington. www.beingseenpodcast.com

Broadway Podcast Network
Enjoy talks and audio performances with writers, composers, actors and professionals in theater. https://broadwaypodcastnetwork.com/

Broadway Radio
Online Broadway music radio station featuring the best in the Off-Broadway, Broadway, and the London stage. New: Styles of Stephen Sondheim with music scholar Gail Leondar-Wright. Hosted by Stuart Brown. https://broadwayradioprograms.com/

A Christmas Carol on Air
American Conservatory Theatre's annual popular performances of Carey Perloff and Paul Walsh's stage adaptation of the classic Charles Dickens short story is this year a radio play. Dec. 5-31. www.act-sf.org

Cooking with Juanita MORE! and Brontez Purnell
KQED airs a fun holiday cooking show with the local drag icon and the acclaimed queer author. https://www.kqed.org/food/1337260/bachelorette-thanksgiving-with-miss-juanita-more

Community Talks @ Manny's
In-person and online events discussing local and global community issues. 3092 16th St.
https://welcometomannys.com/

Environmental Drag Queen
Patti Gonia and Alex discuss nature, outdoors love, the environment and their connections in drag personae. spotify.com

Elton John's Rocket Hour
The gay music megastar hosts his weekly music show on Apple. https://www.apple.com/apple-tv-app/

In the Key of Q
Dan Hall's podcast with interviews and selections by LGBTQ musicians. https://www.inthekeyofq.com/

I Still Think About You
Noir drama podcast from "The Boys in the Band" revival actor Brian Hutchison is part memoir, part psychological thriller, and part love letter to Broadway. https://www.istillthinkaboutyou.com/

LGBT Asylum Project Podcast
Creator and host of the LGBTQ Asylum podcast is 28-year-old Sayid Abdul, a queer Uighur refugee who was granted political asylum in 2018. https://www.lgbtasylumproject.org/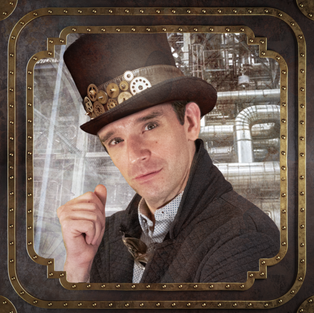 Midnight Mass Podcast
Peaches Christ presents an online audio show with Michael Varrati about horror and cult movies; on Apple and Spotify. New: The Bad Seed chat; Cassandra Peterson, aka Elvira, Mistress of the Dark. http://store.peacheschrist.com/

Out in the Bay
The long-running LGBT radio show, offline for a few years, has returned with new podcast episodes, and an extensive archive. Host Eric Jansen welcomes artists, community leaders and celebrities. https://www.outinthebay.org/

Planet Classroom
Instructional podcasts on a variety of issues, including LGBT subjects. https://www.planetclassroom.world/browse/

Probably True
Podcast with queer stories, "a smutty-but-charming collection of personal misadventures." https://www.probablytruepodcast.com/

The Qube
E3 Radio's black LGBTQ radio show and podcast. https://e3radio.fm/the-qube/

Queer Powers
Indie channel of chats radio shows, vintage zine archives and drag shows. https://www.queerpowers.com/

A Queer Serial
LGBT-themed podcasts with voice actors such as Sam Pancake (Transparent, Gilmore Girls), Matthew Reimer, Radical Faeries' Will Roscoe and Joey Cain, and Chicago performers Salvio Gado and Jon Martinez, along with real recordings of pioneers including transgender entertainer Christine Jorgensen, civil rights activist Bayard Rustin, and lesbian journalist Edythe Eyde. https://www.mattachinepod.com/

Queer Nightlife Talks
Blog and links to talks among Bay Area nightlife organizers and producers, with community input and opinions. Tune in, offer assistance or thoughts. sfqueernightlifefund.org

Queercore Podcast
The QueerCore Podcast, hosted by August Bernadicou, elucidates radical, LGBTQ activists' histories, including Phyllis Lyon, Don Kilhefner, Jack Fritscher, drag rocker Jayne County, Vanguard Editor Keith St. Clare, a Theater of the Ridiculous oral history, and veteran gay rights activist and prolific author Perry Brass. New: SF Tavern Guild cofounder and bar owner legend Robbie Robinson. Also, the Rev. Ed Hansen, Rev. Robert Cromey, veteran activist Martha Shelley; community activist Gene Fedorko, pioneering LA gay dance club owner Jewel Thais-Williams, and punk drag rock sensation Jayne County. Also, 2022 print calendar on sale. https://www.queercorepod.com/

Sounds of Broadway
24/7 radio station plays classic Broadway songs, with interviews and trivia shows, too. New Stephen Sondheim tribute programs, including author Barry Singer (Ever After: Forty Years of Musical Theater and Beyond 1977—2020), also Rick Pender, Ethan Mordden and Eddie Shapiro. https://soundsofbroadway.com/

Taimi Talks
LGBTQ personalities (Jason Wimberly, Chris Mosier, Monique Heart and others) share guest-talks on various topics, with/on the Taimi app. (Apple Store or Google Play). https://taimi.com/

Twits in Love
Broadway Podcast network presents Tom Alan Robbins' audio comedy with steampunk setting, starring Michael Urie, Christian Borle, Mary Testa, James Monroe Iglehart, Lillias White and others. https://broadwaypodcastnetwork.com/podcast/twits/

You Make Me Real
LGBT podcast series, with Juanita MORE! & David Glamamore, Joan Jett Blakk, Lynn Breedlove and Tom Ammiano. https://www.buzzsprout.com/1753585

Do you have an event to add? Email events@ebar.com

Help keep the Bay Area Reporter going in these tough times. To support local, independent, LGBTQ journalism, consider becoming a BAR member.