Playa in the Grove @ National AIDS Memorial Grove
Wednesday Aug 7, 2019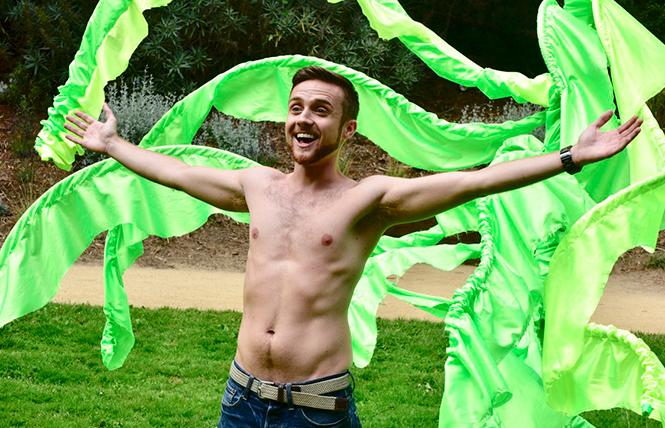 Under slightly foggy August 3 skies, fans of outdoor grooves and artistic splendor enjoyed the fourth annual Playa in the Grove, produced by the queer Burning Man camp Comfort & Joy, and held at the National AIDS Memorial Grove.

As DJs Bus Station John, Jason Godfrey and Hil Huerta spun music, guests danced, hula-hooped, flagged and relaxed in the lovely ambiance, as others swirled in, under and around site-specific art works by Brian 'Chickpea' Busta, Jim 'Neon' Hobson, and David 'Noodles' Cooney's Heart Space Labyrinth.

www.playajoy.org www.aidsmemorial.org

See more nightlife photos on BARtab's Facebook page, www.facebook.com/lgbtsf.nightlife.

For more of Steven Underhill's photos, visit www.StevenUnderhill.com.
Comments on Facebook