Grand Opening @ Detour
Wednesday Jul 31, 2019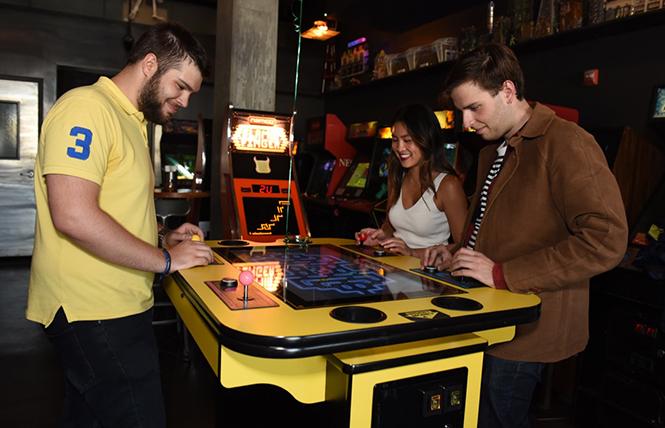 The new Detour, the formerly named Brewcade (2200 Market St.), held re-opening parties in mid-July as their expanded arcade and video games bar took over the former Hecho restaurant space. Patrons enjoyed food from the kitchen, a variety of craft beers, cocktails, and the pling-pling of even more pinball machines and other games. www.brewcadesf.com

See more nightlife photos on BARtab's Facebook page, www.facebook.com/lgbtsf.nightlife.

For more of Steven Underhill's photos, visit www.StevenUnderhill.com.
Comments on Facebook