Disco Coalition @ Lookout
Wednesday May 29, 2019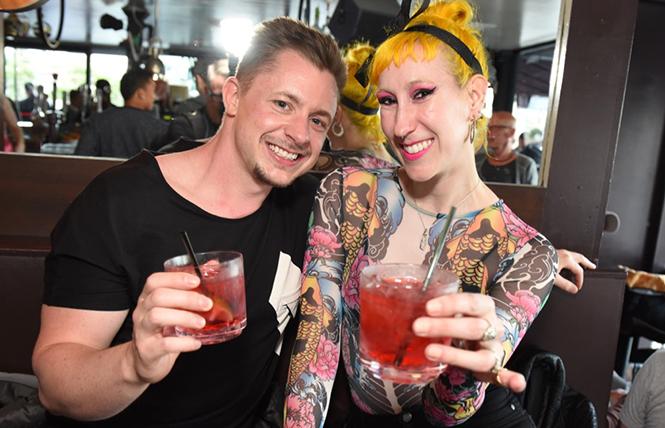 Disco Coalition, the weekly fundraiser happy hour at Lookout, continues each Friday, 5pm-8pm. Various local nonprofits benefit from your donations while you enjoy drinks and a terrific view of the Castro; through June 21. LookOut, 3600 116th St. at Market. http://www.lookoutsf.com/ www.discocoalition.org

See more nightlife photos on BARtab's Facebook page, www.facebook.com/lgbtsf.nightlife.

For more of Steven Underhill's photos, visit www.StevenUnderhill.com.
Comments on Facebook