Funny Lady - Maureen McVerry at Oasis
Wednesday May 8, 2019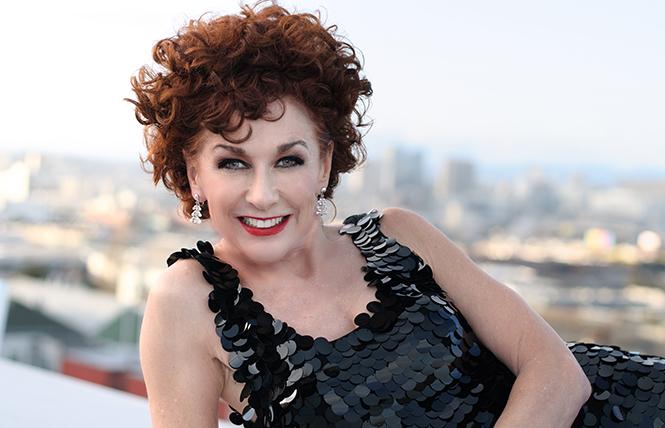 On Saturday May 18, funny lady Maureen McVerry will perform Verry McVerry 2019, her ever-evolving, long-running cabaret act, at Oasis. It's a show that she has performed for an impressive 25 years.

Verry McVerry has previously been staged at New Conservatory Theater, the Herbst Theater, The Plush Room, Venetian Room, as well as venues in New York City and Los Angeles. But Oasis holds a special place in her heart.

"I'm kind of a South of Market gal," McVerry told the Bay Area Reporter. "I got my big break at Oasis. For a brief time I replaced Sara Moore as Mr. Roper in Three's Company Live. My drag name is Marine Layher. Matthew Martin was my sweet spouse and he will always be my wife. It was so much fun and I am a huge fan of my wife and my other co-workers, Heklina and D'Arcy Drollinger. I am so grateful they let me into their world."

Verry McVerry was born when McVerry, who is primarily a stage actress, did a Stephen Sondheim revue in Marin County, in which she played seven characters.

She found that she enjoyed the challenge of playing multiple roles, and so she developed her solo show. She says that she loves the process of picking all the songs and being the person in charge, and while the show always changes, the title of the show has remained the same.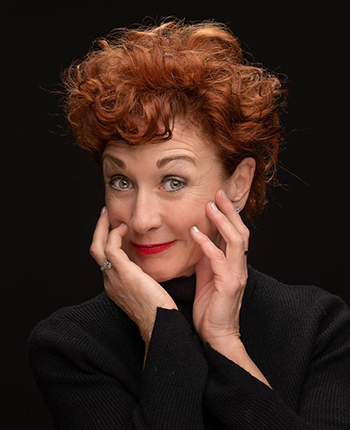 "The show always reflects my life," she said. "Back in the early '90s I was involved with maintaining a marriage and raising children, and so I did songs which reflected that time in my life. And now I'm in a totally different spot of my life, and so the show is always evolving. We all play a million different roles. I think actors are the ones who are most aware of this. I'm in a whole new role in my life. I'm the crone!"

McVerry recalls being offered a role in a production of Stephen Sondheim's Sunday In The Park With George, when the producers wanted her to play the old lady.

"I'm aware of that, and that's okay," she said. "Those are the parts I play now. That's what your life is, you're always moving into a new role."

McVerry said that she was very happy to be going back to Oasis, which she noted was her favorite nightclub in town and is thrilled that they gave her a Saturday night to do her show.

"You see such a cross section of humanity at Oasis and I appreciate that," she said. "It's a drag club. When you see me in eyelashes, I'm in drag!"
She doesn't like to give away too much information about her set, but did reveal that she'll be singing a song called "Love Will Kick Your Ass," and plenty of Sondheim. There will also be a Burt Bacharach medley.

"Every time I do a solo show I think that somebody should talk me out of it because it's so much work," she said. "But, on the other hand, it makes me appreciate being in a play so much more because I don't have to do all the work. I don't have to do publicity, and I don't have to come up with the set or figure out the stage management."

Her stage career is quite extensive. Over the years McVerry has appeared in numerous shows at American Conservatory Theater, including as Eliza Doolittle in Pygmalion, and Mrs. Fezziwig in A Christmas Carol. She has also worked at Marin Theater Company, SF Shakespeare Festival and 42nd Street Moon, among many others, and is the winner of seven SF Bay Area Theater Critics Circle Awards and two Dramalogue Awards. She has also done film and television.

"I'm very lucky. I got into some big hits when I was very young," she says. "I never really worked hard at finding parts and I'm just so lucky that some directors still call me to read for them. I feel very fortunate. I took a vow of poverty. I love theater and I managed to have a life that I love."


Maureen McVerry, Saturday May 18, 7pm at Oasis, 298 11th St. $20-40. www.sfoasis.com
Comments on Facebook