Celebrating ten years of Comedy at El Rio
Wednesday May 8, 2019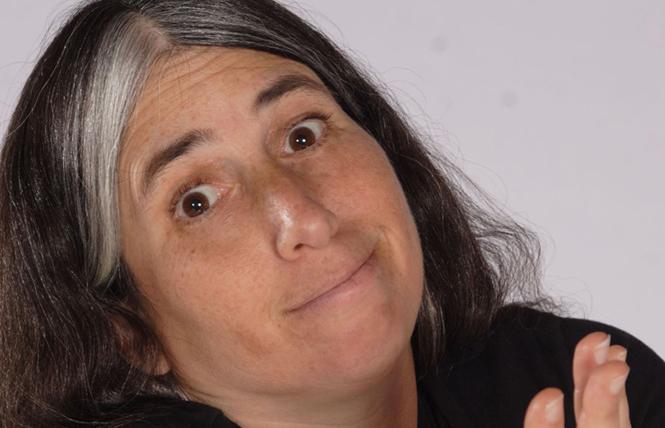 It's been ten years since comic extraordinaire and hostess with the mostess Lisa Geduldig began doing her monthly comedy shows at El Rio, and on Friday May 17 at 7pm, Geduldig will host a special show to celebrate this milestone year for Comedy Returns To El Rio. Geduldig has put together quite a lineup of seasoned comics, including Bernadette Luckette, a veteran of NBC, Comedy Central, A & E and MTV.

Also appearing are Bay Area comics Ian Williams, Arjun Banerjee (whose therapist describes his style as "warm, inviting, yet witty") and Justin Lucas, who recalls his early days in the business.

"In March of 2011, after realizing that being a registered nurse was not quite for me, I thought I'd try something that my close friends had always encouraged me to do: Wear deodorant, and perform stand-up comedy," said Lucas. "Sooner than expected, comedy producers invited me to their showcases; stand-up competition judges advanced me to being a finalist, or the winner; and a certain amazing newspaper [this one] credited me with being Best Male Comedian in 2015. I had found my path to fulfilling my destiny, showbiz, and Tom's Original Unscented."

Lucas, who played Jonathan Groff's HIV tester in HBO's gay soap opera Looking, describes his comedy as "very family-impersonation and strange-character based."

"I also try to incorporate as much crowd work as possible to keep things fresh and interesting, at least for me," he said. "Through my comedy, I try to convey the hilariosity in simple real life situations."

Lucas' goal in performing comedy is simple; to change people's moods to one that is relaxed and worry-free.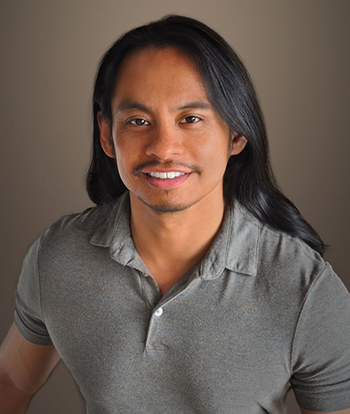 The seeds for Comedy Returns to El Rio were planted many years ago, when Geduldig was in her 20s. ("100 years ago" she says). She was serving as Best Woman at a friend's wedding and gave a very tongue-in-cheek speech. Everyone who was there asked her where she performed.

"I didn't perform, I was just a wise-ass," she recalls.

A few months later, Geduldig found herself at El Rio for the Wednesday night comedy shows which were performed there at the time. She saw a flyer on the bulletin board for stand-up comedy wannabes and went to a class at a house in Bernal Heights on a few consecutive Tuesdays.

There was a makeshift stage and a mic, and the guy who was teaching the class invited several of his friends to be the audience. Soon they held 'class' at El Rio where Geduldig performed a set. She did well, and was asked by former El Rio owner, the late Malcolm Thornley, if she wanted to do five minutes sometime.

"A couple of months later, I got up the courage and called him and did five minutes and the rest is history," she says.

After twenty years as a stand-up performer, Geduldig decided to relaunch El Rio's defunct comedy shows. She called the show Comedy Returns To El Rio, and thought she would do it for six months or a year.

"But now it's been ten years, so the name seems kind of silly," she said.

In addition to Comedy Returns to El Rio, Geduldig is the force behind Kung Pao Kosher Comedy, an annual Christmas comedy extravaganza which she always holds in a Chinese restaurant. Kung Pao celebrates its 27th season this year. She explains how the name Kung Pao was chosen.

"I made a list with three columns: comedy, Jewish, and Chinese Restaurant," she says. "I put words in each column and came up with Kung Pao Kosher Comedy because it felt like it encompassed all those categories and was a fun name. And I like alliteration. My other idea was Barrel of Latkes. I'm glad Kung Pao Kosher Comedy won. It's become a household word."

Geduldig explains what she looks for when she books a comic.

"Funny, unique, intelligent, un-offensive, relatively clean," she said. "I try and book shows with gender parity, though occasionally the show may accidentally be all women and one token man to make up for all the shows with line ups of all men and one token woman, and a cultural, ethnic diversity."

For her own comedy, Geduldig said that she hopes to convey laughter, enjoyment, non-offensive humor, "with some occasional stealth education and soapboxing thrown in, and a reprieve from all the drek going on."

This 10th anniversary reminds Geduldig that she's getting older. "But it also means longevity and that a show I thought would last for six months or a year is still going strong at ten years," she said.

And what does Geduldig hope the next ten years will bring?

"Longevity for both events and an end to the fascist regime in power," she says. "Not me, Trump."


Comedy Returns To El Rio, 10th Anniversary Show, Friday, May 17, 7pm. $10-$20. 3158 Mission Street www.elriosf.com
Comments on Facebook