Nightlife Events March 28 - April 4, 2019
Wednesday Mar 27, 2019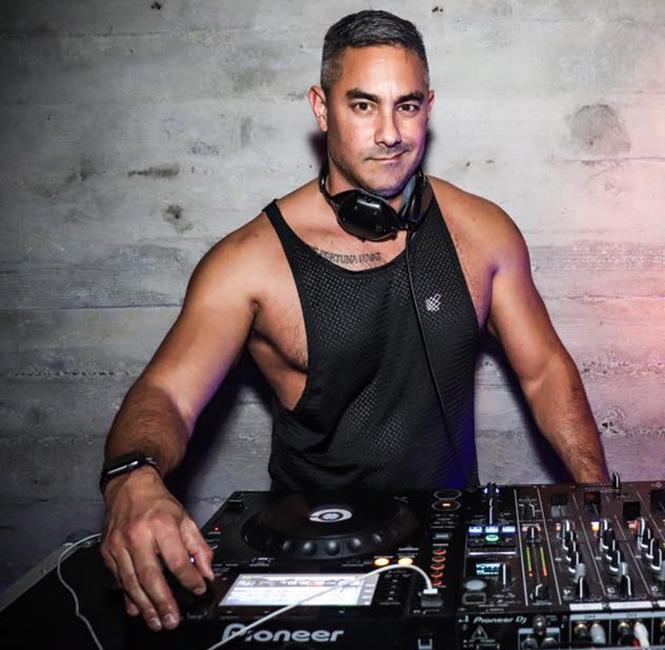 Springing into nightlife events. Wet or warm, dry or tight, shake it up like a cocktail, or mocktail, if you prefer.


THURSDAY 28
After Dark @ Exploratorium
Enjoy cocktails and science demos at the hands-on museum; Mar. 28: Outer Space demos and talks. (Tactile dome evening hours Fri & Sat, weekly 6:15 and 7:30pm.) $15-$20. 6pm-10pm. Pier 15 (Embarcadero at Green St). www.exploratorium.edu/
Baloney @ Oasis
The popular men's strip-burlesque comedy show returns, with sketches by Rory Davis, and host Michael Phillis. $30-$50. 7pm; thru Mar. 30. 298 11th St. www.sfbaloney.com www.sfoasis.com

Gayface @ El Rio
Queer weekly night out with DJed and live music, at the popular Mission bar. 10pm-2am. 3158 Mission St. www.elriosf.com

Junk @ Powerhouse
MrPam and Dulce de Leche cohost the weekly underwear strip night and contest, with sexy prizes. $5. 10pm-2am. 1347 Folsom St. www.powerhousebar.com

Karaoke Dokey @ Flore
Monty Quilla hosts the weekly amateur singing night. 9pm-12am. 2298 Market St. www.flore415.com

Long Island Thursdays
@ White Horse Bar, Oakland
Get snockered with cheap drinks at the historic gay bar. 9pm-2am. 6551 Telegraph Ave, (510) 652-3820. www.whitehorsebar.com

Martini Thursdays @ Trax
The Haight gay bar offers cheap gin & vodka cocktails. 1437 Haight St. http://www.traxbarsf.com/

The Monster Show @ The Edge
The weekly drag show with host Sue Casa, DJ MC2, themed nights and hilarious fun. $5. 9pm-2am. 4149 18th St. at Collingwood. www.edgesf.com

Picante @ The Cafe
Lulu and DJ Marco's Latin night with sexy gogo guys. 9pm-2am. 2369 Market St. www.cafesf.com

Queer Karaoke @ Club OMG
KJ Dana hosts the weekly singing night; unleash your inner American Idol; first Thursdays are Costume Karaoke; third is Kinky Karaoke 8pm. 43 6th St. www.clubomgsf.com

Rice Rockettes @ Lookout
Local and visiting Asian drag queens' weekly show with DJ Philip Grasso. $5. 10:30pm show. 3600 16th St. www.lookoutsf.com

Rock Fag @ Hole in the Wall
Enjoy hard rock and punk music from DJ Don Baird at the wonderfully divey SoMa bar. Also Fridays. 7pm-2am. 1369 Folsom St. 431-4695. www.hitws.com

Thursday Night Live @ SF Eagle
Rock bands play at the famed leather bar. Mar. 28: Dizzy Twin, Spirit Crusher and the Ritchie White Orchestra. $8. 398 12th St. at Harrison. www.sf-eagle.com

Throwback Thursdays @ Qbar
Enjoy retro '80s soul, dance and pop classics with DJ Jorge Terez. No cover. 9pm-2am. 456 Castro St. www.QbarSF.com

Tubesteak Connection @ Aunt Charlie's Lounge
Disco guru DJ Bus Station John spins grooves at the intimate retro music night. $5. 10pm-2am. 133 Turk St. at Taylor. www.auntcharlieslounge.com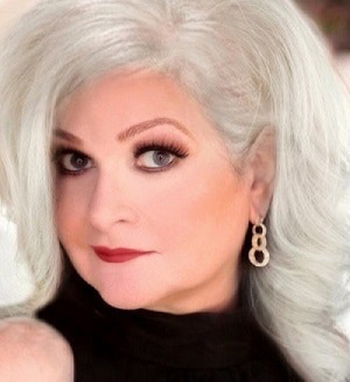 FRIDAY 29
Bare Chest Calendar Prelims
@ Powerhouse
Meet early candidates for next year's fundraiser calendar; weekly for a while. 8pm-10pm. 1347 Folsom St. www.powerhousebar.com

Bear Happy Hour @ Midnight Sun
Hairy men and their pals enjoy 2-for-1 drinks and no cover. 4067 18th St. 861-4186. www.midnightsunsf.com

Beards & Booze @ The Edge
Beers, bears, cubs, snacks and grooves. $5. 9pm-2am. 4149 18th St. www.edgesf.com

Big Boy @ Lone Star Saloon
Enjoy grooves with DJs Boyshapedbox and Ben stefonik. $5. 9pm-2am. 1354 Harrison St. www.lonestarsf.com

La Bomba Latina @ Club OMG
Drag show with DJ Jaffeth. $5. 9pm-2am. 43 6th St. www.clubomgsf.com

Disco Coalition @ Lookout
Juanita MORE! and Go BANG! present the first in a weekly series of community-building party-fundraisers for locale LGBTQ nonprofits. 5pm-8pm. 3600 16th St. at Market. www.lookoutsf.com

Drag & Dinner @ Hamburger Mary's
Enjoy burgers and a drag show. $5 show. 10pm. Also Saturdays. 531 Castro St. www.hamburgermarys.com

Drag Alive @ The Stud
Drag and live act variety show. 6pm-8pm. 399 9th St. www.studsf.com

DTF Fridays @ Port Bar, Oakland
Various DJs play house music, and a few hotties gogo dance at the new gay bar's weekly event. 9pm-2am. 2023 Broadway. www.portbaroakland.com

Faith Prince @ Feinstein's at the Nikko
The Tony-winning Broadway and TV star returns with her new cabaret show, Have a Little Faith. $40-$75 ($20 food/drink min.) Also Mar. 30. Hotel Nikko, 222 Mason St. www.feinsteinsatthenikko.com

Fantasy Friday @ Divas
Weekly drag shows at the last transgender-friendly bar in the Polk; with hosts Victoria Secret, Alexis Miranda and several performers. Also Thursdays and Saturdays; Thursday karaoke night. $10. 10pm. 1081 Polk St. www.divassf.com

Flex @ Powerhouse
Flexible gogos, host Ky Martinez, and DJ Brian Urnamita. $5. 9pm-2am. 1347 Folsom St. www.powerhousebar.com

Friday Nights at the Ho @ White Horse Bar, Oakland
Dance it up at the historic (and still hip) East Bay bar. 9pm-2am. 6551 Telegraph Ave. http://whitehorsebar.com

Gogo Fridays @ Toad Hall
Hot dancers grind it at the Castro bar with a dance floor and patio. 4146 18th St. www.toadhallbar.com

Hamiltunes @ Oasis
Sing-along to the music of Hamilton. No cover. 10pm. 298 11th St. www.sfoasis.com

Happy Friday @ Midnight Sun
The popular video bar ends each work week with hot gogo guys (starting at 9pm) and drink specials; also Saturday nights. 4067 18th St. 861-4186. www.midnightsunsf.com

Hard Fridays @ Qbar
DH Haute Toddy's weekly electro-pop night with hotty gogos. $3. 9pm-2am (happy hour 4pm-9pm). 456 Castro St. www.QbarSF.com

iCandy @ The Cafe
Gus Presents' weekly dance night, with DJ Jericho and guests, cute gogos and $2 beer (before 10pm). 2369 Market St. www.cafesf.com

Latin Explosion @ Club 21
The popular Latin club with gogo guys galore and Latin music. $10-$20. 9pm-3am. 2111 Franklin St., Oakland. www.club21oakland.com

Manimal @ Beaux
Gogo-tastic dance night starts off your weekend. $5. 9pm-2am. 2344 Market St. www.beauxsf.com
#MeFunnyToo
@ Throckmorton Theatre, Mill Valley
Marga Gomez, Dhaya Lakshminarayanan, Chey Bell and Matt Gubser offer their hilarious insights into contemporary situations, with a nod to Women's History Month. $20-$30. 8pm. 142 Throckmorton Ave., Mill Valley. www.throckmortontheatre.org

Off the Grid @ Fort Mason
The weekly food truck fest returns, with 30-plus kinds of cuisines, desserts and drinks. Free. 5pm-10pm. 2 Marina Blvd. https://offthegrid.com

Rose & Javi @ Trax
The Haight gay bar's weekly music video and cocktails night. 9pm-1am. 1437 Haight St. http://www.traxbarsf.com/

Skate Night @ Church on 8 Wheels
Groove on wheels at the former Sacred Heart Church-turned disco roller skate party space, hosted by John D. Miles, the "Godfather of Skate." 7pm-11pm. Sat afternoon sessions 1pm-2:30pm and 3pm-5:30pm. $10. Kids 12 and under $5. Skate rentals $5. 554 Fillmore St. at Fell. www.churchof8wheels.com

Stereo Argento @ The Stud
Drag horror-themed acts, femme fatales and DJed dance grooves. 10pm-3am. 399 9th St. www.studsf.com

Uhaul @ Jolene's
The popular women's dance party returns at the new nightclub, now weekly. 10pm-2am. 2700 16th St. at Harrison. http://jolenessf.com/

Underwear Party @ SF Eagle
DJ Salazar, host Dulce de Leche, contest, prizes and lotsa men in their skivvies! (clothes check available). $5. 9pm-2am. 398 12th St. www.sf-eagle.com

Vibe Fridays @ Club BnB, Oakland
House music and cocktails, with DJs Shareef Raheim-Jihad and Ellis Lindsey. 9pm-2am. 2120 Broadway. (510) 759-7340. www.club-bnb.com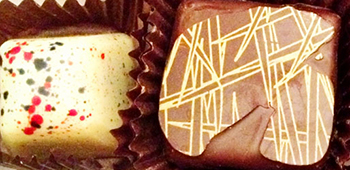 SATURDAY 30
Bootie @ DNA Lounge
Resident DJs and guests spin at the mash-up DJ dance party, with Adrian A, Mysterious D; four rooms of different sounds and multiple DJs; The Monster Drag Show hosted by Sue Casa. Feb 16 is a Lady Gaga vs. Queen mashup night. $10-$15 and up. 9:30pm-3am. 375 11th St. www.bootiesf.com www.dnalounge.com

Bounce @ Lookout
Dance music with a view at the Castro bar. 9pm-2am. 3600 16th St. www.lookoutsf.com

La Bota Loca @ Club 21, Oakland
Banda Los Shakas performs live at the LGBT Latinx night. $10. 9pm-4am. 2111 Franklin St. www.club21oakland.com

Brunch @ Jolene's
Enjoy DJed grooves, chicken & waffles, veggie scrambles and more, with brunch cocktails, at the new queer bar. 11am-3pm. Also Sundays. 2700 16th St. www.jolenessf.com

Chocolate Salon @ County Fair Bldg.
Semi-annual festive tasting of a variety of chocolate-based desserts, including wine and spirits (21+). $18-$30. 10am-5pm. 1199 9th Ave at Lincoln Way, Golden Gate Park. www.SFChocolateSalon.com

Dance Party @ White Horse Bar, Oakland
DJed grooves at the historic East Bay gay bar. 9pm-2am. 6551 Telegraph Ave, (510) 652-3820. www.whitehorsebar.com

Drip @ El Rio
T-dance for queer and trans folx of color, with DJs Krissy Marchante, Fela Kutchii, Saint-Hills, performers, gogos and vendors. 2pm-8pm. 3158 Mission St. www.elriosf.com

Green Eggs and Bam! @ Flore
Drag shows and brunch at the central restaurant-café, with hostess Camille Tow. Shows at 12pm, 1pm, 2pm. 2298 Market St. www.flore415.com

Lips and Lashes Brunch @ Lookout
Weekly show with soul, funk and Motown grooves hosted by Carnie Asada, with DJs Becky Knox and Pumpkin Spice. The yummy brunch menu starts at 12pm, with the show at 1:30pm. 3600 16th St. www.lookoutsf.com

Metal Night @ Lone Star Saloon
Enjoy thrash metal and hard rock with DJs Bulldog Mike and Metal Bob. $5. 9pm-2am. 1354 Harrison St. www.lonestarsf.com

Mother @ Oasis
Heklina's popular weekly drag show, with special guests and great music themes. Mar. 30 is a Lizzo vs Cupcakke tribute. $10-$15. 10pm-3am (11:30pm show). 298 11th St. www.sfoasis.com

Mr Golden State Bear @ Lone Star Saloon
Com petition for the man who'll represent the California bear community; also an AIDS/LifeCycle fundraiser. 4pm-7pm. 1354 Harrison St. www.lonestarsf.com

Nitty Gritty @ Beaux
Josh Carmichael with DJ Salazer host the tattoo appreciation night. $10. 9pm-2am. 2344 Market St. www.beauxsf.com

Nutz @ Powerhouse
Glamamore hosts a hot gogo contest for a $500 cash prize, with Dulce De Leche and DJ Josh Cheon. $5. 10pm-2am. 1347 Folsom St. www.powerhousebar.com

Onyx @ Powerhouse
DJ Blackstone spins at the African American leather men and admirers/pals happy hour. 5pm-9pm. 1347 Folsom St. www.powerhousebar.com

The Playground @ Club BNB, Oakland
Dance night at the popular hip hop and Latin club. $5-$15. 9pm to 3am. 2120 Broadway. (510) 759-7340. www.club-bnb.com

Qtease @ The Stud
Queer burlesque and cabaret show. $10-$25. 6pm-8pm. 399 9th St. www.studsf.com

Saturgay @ Qbar
Stanley Frank spins house dance remixes at the intimate Castro dance bar. $3. 9pm-2am (weekly beer bust 2pm-9pm). 456 Castro St. www.QbarSF.com

Saturday Night @ Lone Star Saloon
DJ Chaka Quan spins grooves at the bear bar. $5. 9pm-12am. 1354 Harrison St. www.lonestarsf.com

Shake It Up @ Port Bar, Oakland
DJ Lady Char spins dance grooves; gogo studs, and drink specials, too. 9pm-2am. 2023 Broadway. (510) 823-2099. www.portbaroakland.com

Soul Party @ Elbo Room
DJs Lucky, Paul, and Phengren Osward spin '60s soul 45s. $5-$10 ($5 off in semi-formal attire). 10pm-2am. 647 Valencia St. 552-7788. www.elbo.com

Stallion @ Midnight Sun
DJ Bill Dupp, intimate dance floor, gogo cuties, all in the heart of the Castro. 8pm-2am. 4067 18th St. www.midnightsunsf.com

Sugar @ The Cafe
Dance, drink, cruise at the Castro club, with DJs Gay Marvine, Taco Tuesday and Matthew XO. 9pm-2am. 2369 Market St. www.cafesf.com

Testosterone @ SF Eagle
All-black dress code for a dark groovy night with DJ Guy DiGiancinto. $5-$10. 9pm-2am. 398 12th St. www.sf-eagle.com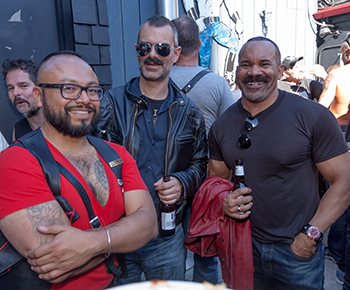 SUNDAY 31
Beer Bust @ SF Eagle
The popular daytime party, where $10-$15 gets you all the beer you can drink, supporting worthy causes. 3pm-6pm. 398 12th St. at Harrison. www.sf-eagle.com

Beer Bust @ Lone Star Saloon
Beer, bears, food and DJed beats at the weekly fundraiser for various local charities. $15. 4pm-8pm. 1354 Harrison St. www.lonestarsf.com

Beverage Benefit @ The Edge
Fundraiser and fun, with proceeds going to local nonprofits. $10. 4pm-7pm. 4149 18th St. www.edgesf.com

Big Gay Beer Bust @ The Cinch
Benefits and plenty of beer at the historic neighborhood bar. 3pm-7pm. 1723 Polk St. www.cinchsf.com

Big Top @ Beaux
Enjoy an extra weekend night at the fun Castro nightclub, plus hot local DJs and sexy gogo guys and gals. $8. 9pm-2am. 2344 Market St. www.Beauxsf.com

Blessed @ Port Bar, Oakland
Carnie Asada's fun drag night with Carnie's Angels Mahlae Balenciaga and Au Jus, plus DJ Ion. 2023 Broadway. www.portbaroakland.com

Bounce @ Lookout
Weekly dance and cavorting night with a view. $5. 9pm-2am. 3600 16th St. www.lookoutsf.com

Dirty Musical Sundays @ The Edge
Sing along at the popular musical theatre night, with a bawdy edge; also Mondays and Wednesdays (but not dirty). 7pm-2am. 2 for 1 cocktail, 5pm-closing. 4149 18th St. at Collingwood. www.edgesf.com

Drag Brunch @ Hamburger Mary's
Food, bottomless mimosas and drag shows with Kylie Minono, Patty McGroin and other talents. Seating 11am, show 12pm. Also Saturdays. 531 Castro St. www.hamburgermarys.com

Domingo De Escandal @ Club OMG
Weekly Latin night with drag shows hosted by Vicky Jimenez and DJ Carlitos. (Comedy Open Mic 5:30pm). 7pm-2am. 43 6th St. www.clubomgsf.com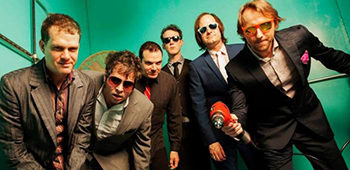 Electric Six @ The Indepenent
The fun rock band ("Gay Bar") plays; Dave TV opens. $20. 8pm. 628 Divisadero. http://apeconcerts.com/

Elvin Bishop @ Yoshi's Oakland
Folk-rock musician and his trio perform at the stylish restaurant-nightclub. $28. 7pm & 9pm. 510 Embarcadero West. www.yoshis.com

Game Heaven @ Brewcade
Take a break from your burdens with a few rounds of video games and some specialty beers. No cover. 2200 Market St. www.brewcadesf.com

Get Down On It @ SF Eagle
Steve Fabus and Sergio Fedasz (Go BANG!) spin grooves at the new Sunday T-dance. $5-$10. 7pm-12am. 9pm-2am. 398 12th St. www.sf-eagle.com

GlamaZone @ The Cafe
Pollo del Mar's weekly drag show takes on different themes with a comic edge. 8:30-11:30pm. 2369 Market St. www.cafesf.com

Jock @ The Lookout
Enjoy the weekly jock-ular fun, with DJed dance music at sports team fundraisers. 12pm-1am. NY DJ Sharon White from 3pm-6pm. 3600 16th St. www.lookoutsf.com

Queer Tango @ Finnish Hall, Berkeley
Same-sex partner tango dancing, including lessons for newbies, food and drinks. $5-$10. 3:30pm-6:30pm. 1970 Chestnut St, Berkeley. www.finnishhall.org

Sunday Brunch @ Thee Parkside
Bottomless Mimosas until 3pm at the fun rock-punk club. 1600 17th St. 252-1330. www.theeparkside.com

Tea Dance @ The Stud
Springtime party with DJs Rolo and Stefanie Philips; benefit for the GLBT Historical Society. No cover/donations. 5pm-10pm. 399 9th St. www.studsf.com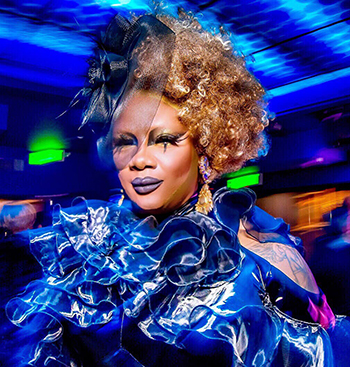 MONDAY 1
Gaymer Meetup @ Brewcade
The weekly LGBT video game enthusiast night includes big-screen games and signature beers, with a new remodeled layout, including an outdoor patio. No cover. 7pm-11pm. 2200 Market St. www.brewcadesf.com

International Mondays @ Qbar
Enjoy world grooves all night. 9pm-2am. 456 Castro St. www.QbarSF.com

Karaoke Night @ SF Eagle
Sing along, with host Beth Bicoastal, plus prizes, local celeb judges, and $2 draft beer. 8pm-12am. 398 12th St. www.sf-eagle.com

Karaoke Night @ Lookout
All-day songfest, 12pm-6pm. 3600 16th St. www.lookoutsf.com

Munro's at Midnight @ Midnight Sun
Drag night with Mercedez Munro. No cover. 10pm. 4067 18th St. 861-4186. www.midnightsunsf.com

Opulence @ Beaux
Weekly dance night, with Jocques, DJs Tori, Twistmix and Andre. 9pm-2am. 2344 Market St. www.beauxsf.com

Pillows @ Powerhouse
Glamamore's crafts and drag night. 9pm-2am. 1347 Folsom St. www.powerhousebar.com

Underwear Night @ 440
Strip down to your skivvies at the popular men's night. 9pm-2am. 440 Castro St. 621-8732. www.the440.com
TUESDAY 2
Cock Shot @ Beaux
The weeknight party gets going with DJ Chad Bays. No cover. 9pm-2am. 2344 Market St. www.beauxsf.com

Drag Bingo @ Club 1220, Walnut Creek
Holotta Tymes and Saki Samora cohost the East Bay game night. 7pm. 1220 Pine St., Walnut Creek. https://www.club1220.com/

Gaymer Night @ Midnight Sun
Weekly fun night of games (video, board and other) and cocktails. 8pm-12am. 4067 18th St. http://www.midnightsunsf.com/

High Fantasy @ Aunt Charlie's Lounge
Weekly drag and variety show, with live acts and lip-synching divas, plus DJed grooves. $5. Shows at 10:30pm & 12am. 133 Turk St. at Taylor. www.auntcharlieslounge.com

Hysteria Comedy @ Martuni's
Laugh out loud comics at the open mic night. 6pm-8pm. 4 Valencia St.

Karaoke Night @ The Stud
Sing For Your Life, with LaLa and Remi; no cover, plus raffle prize drawings. 8pm-2am. 399 9th St. www.studsf.com

Karaoke Cocktails @ Ginger's
The new basement tribute to the old Ginger's Trois hosts weekly singing fun. 8pm-12am. 86 Hardie Place. https://www.gingers.bar/

Retro Night @ 440 Castro
Jim Hopkins plays classic pop oldies, with vintage music videos. 9pm-2am. 44 Castro St. www.the440.com

Sing Out @ Encore Karaoke Lounge
Home of drag shows, and hilaraoke karaoke. 9pm-1am. 1550 California St. #2. 775-0442.

Trivia Night @ Hi Tops
Play the trivia game at the popular new sports bar. 9pm. 2247 Market St. 551-2500. www.HiTopsSF.com

Trivia Night @ Port Bar, Oakland
Cranny hosts a big gay trivia night at the new East Bay bar; drinks specials and prizes. 7:30pm. 2023 Broadway. www.portbaroakland.com

Vice Tuesdays @ Q Bar
Queer femmes and friends dance party with hip hop, Top 40 and throwbacks at the stylish intimate bar, with DJs Val G and Iris Triska. 9pm-2am. 456 Castro St. www.QbarSF.com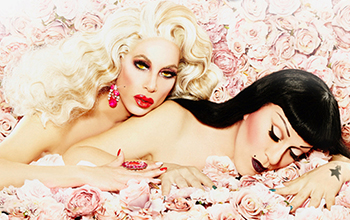 WEDNESDAY 3
Bondage-a-Gogo @ The Cat Club
The weekly gay/straight/whatever fetish-themed kinky dance night. $7-$10. 9:30pm-2:30am. 1190 Folsom St. www.bondage-a-go-go.com www.catclubsf.com

Bottoms Up Bingo @ Hi Tops
Play board games and win offbeat prizes at the popular sports bar. 9pm. 2247 Market St. 551-2500. www.HiTopsSF.com

B.P.M. @ Club BnB, Oakland
Olga T and Shugga Shay's weekly queer women and men's R&B hip hop and soul night, at the club's new location. 8pm-2am. 2120 Broadway, Oakland. www.bench-and-bar.com

Castro Karaoke @ Midnight Sun
Sing out with host Bebe Sweetbriar; 2 for 1 well drinks. 8pm-2am. 4067 18th St. 861-4186. www.midnightsunsf.com

Cocktail Time @ Ginger's
Enjoy drinks at the intimate downstairs tribute to the original dive bar. Tue & Wed 6pm-9pm. Thu-Sat 5pm-2am. 86 Hardie Place.

Drag Night @ Port Bar, Oakland
Competition for drag acts, with host Echo. 2023 Broadway. www.portbaroakland.com

Follies & Dollies @ White Horse Bar, Oakland
Weekly drag show at the historic gay bar. 9:30pm-11:30pm. 6551 Telegraph Ave, (510) 652-3820. www.whitehorsebar.com

Freeball Wednesdays @ The Cinch
Free pool and drink specials at the historic neighborhood bar. 8pm-1am. 1723 Polk St. www.cinchsf.com

Gigante @ Port Bar, Oakland
Juanita MORE! and DJ Frisco Robbie's weekly event, with Latin, Hip Hop and House music, gogo gals and guys, and a drag show. $5. 9pm-2am. 2023 Broadway, Oakland. www.portoakland.com

Jane Monheit @ Yoshi's Oakland
The celebrated jazz vocalist performs at the East Bay restaurant-nightclub. $28-$64. 8pm. 510 Embarcadero West. www.yoshis.com

Karaoke Night @ Club 1220, Walnut Creek
Sing along at the East Bar gay bar; dance nights on weekends, and drag shows, too. 9pm-1am. 1220 Pine St., Walnut Creek. https://www.club1220.com/

Miss Kitty's Trivia Night @ Wild Side West
The weekly fun night at the Bernal Heights bar includes prizes, hosted by Kitty Tapata. No cover. 7pm-10pm. 424 Cortland St. 647-3099. www.wildsidewest.com

Musical Wednesdays @ The Edge
Sing along to shows tunes on video, lip-synched, and live, at the Castro bar, with host Brian Kent; trivia contest, and prizes. 7pm-12am. 4149 18th St. at Collingwood. www.edgesf.com

NSA @ Club OMG
Weekly underwear party at the intimate mid-Market nightclub. $1 well drinks for anyone in underwear from 9pm-10pm. 43 6th St. http://www.clubomgsf.com

Pan Dulce @ Beaux
Drag divas, gogo studs, DJed Latin grooves and drinks. 9pm-2am (free before 10:30pm). 2344 Market St. www.clubpapi.com www.beauxsf.com

Queeraoke @ El Rio
Midweek drag rave and vocal open mic, with Dulce de Leche, Rhani Nothingmore, Beth Bicoastal, Ginger Snap and guests. 10pm. 3158 Mission St. http://www.elriosf.com/

Sherry Vine & Joey Arias @ Oasis
The two New York song & style divas return with a new show, Garden of She-den. $25-$50. 8pm. 298 11th St. www.sfoasis.com

Shevil @ Powerhouse
Midweek drag fun. $5. 10pm-2am. 1347 Folsom St. www.powerhousebar.com

Wrangler Wednesdays @ Rainbow Cattle Company, Guerneville
Wear your jeans and meet new folks at the Russian River gay bar. 16220 Main St., Guerneville. www.queersteer.com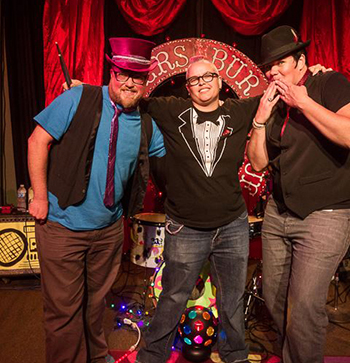 THURSDAY 4
The Callaway Sisters @ Orinda Theatre
Ann Hampton Callaway and Liz Callaway perform their witty cabaret show, Sibling Revelry. $55. 7:30pm. 2 Orinda Theatre Square. http://www.lamorindatheatres.com/

Dancing @ Badlands
The Castro bar's intimate dance floor and gogo guys, with drink specials. 9pm-2am. 4121 18th St. http://www.sfbadlands.com/

Drunk Drag Broadway @ Oasis
The show-tune drag ensemble returns with Hairsprayed, a live-song parody-tribute show of songs from the musical Hairspray. $25-$50. 7pm. Also April 5, 6, 11, 12 & 13. 298 11th St. www.sfoasis.com

Fuego @ The Watergarden, San Jose
Weekly DJed sex party with Latin videos and musics, free salsa bar, half-price lockers, at the famed South Bay bath house. 4pm-12am. 1010 The Alameda, San Jose. www.thewatergarden.com

Gym Class @ Hi Tops
Enjoy whiskey shots from jock-strapped hotties and sexy sports videos at the popular sports bar. 10pm-2am. 2247 Market St. 551-2500. www.HiTopsSF.com

Junk @ Powerhouse
MrPam and Dulce de Leche cohost the weekly underwear strip night and contest, with sexy prizes. $5. 10pm-2am. 1347 Folsom St. www.powerhousebar.com

Kick It @ DNA Lounge
Kandi Love, Northcore Collective and Plus Alliance's weekly EDM, flow arts dance night, with DJs; glow drag encouraged. $5-$10. 9pm-2am. 375 11th St. www.dnalounge.com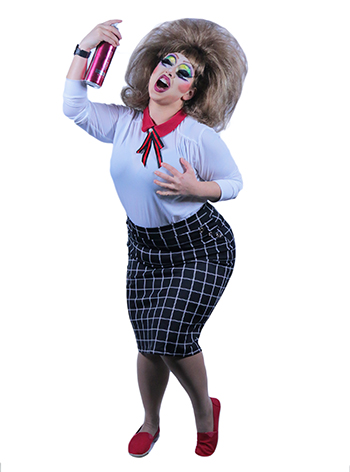 Latin Explosion @ Club 21
Latin beats, Lulu and Jacqueline's drag show, gogo hotties and a packed crowd. $10-$15. 9pm-4am. 2111 Franklin St. http://www.club21oakland.com/

Live Music Night @ El Rio
Rockin bands each week. April 4: queer and trans bands Sapphic Lasers, Frootie Flavors and Eddie and the Heartbeats. $5-$10. 8pm-11:30pm. 3158 Mission St. www.elriosf.com

The Monster Show @ The Edge
The weekly drag show with host Sue Casa, DJ MC2, themed nights and hilarious fun. $5. 9pm-2am. 4149 18th St. at Collingwood. www.edgesf.com

My So-Called Night @ Beaux
Carnie Asada hosts a weekly '90s-themed video, dancin', drinkin' night, with VJs Jorge Terez. Get down with your funky bunch, and enjoy 90-cent drinks. '90s-themed attire and costume contest. No cover. 9pm-2am. 2344 Market St. www.beauxsf.com

Nap's Karaoke @ Virgil's Sea Room
Sing out loud at the weekly least judgmental karaoke in town, hosted by the former owner of the bar. No cover. 9pm. 3152 Mission St. 829-2233. www.virgilssf.com

Nightlife @ California Academy of Sciences
Parties at the fascinating spacious nature and science exhibits; April 4 include MOM DJs, beer, wine coffee, tatings and talks on scents of food, including Belgian waffles! $12-$15. 6pm-10pm. 55 Music Concourse Drive, Golden Gate Park. www.calacademy.org

Queer Karaoke @ Club OMG
KJ Dana hosts the weekly singing night; unleash your inner American Idol; first Thursdays are Costume Karaoke; 3rd is Kinky Karaoke 8pm. 43 6th St. www.clubomgsf.com

RuPaul's Drag Race Viewings @ Area bars
Enjoy the popular drag show at Oasis, Midnight Sun and other bars. 9pm, weekly.

Thump @ White Horse, Oakland
Weekly electro music night with DJ Matthew Baker and guests. 9pm-2am. 6551 Telegraph Ave, (510) 652-3820. www.whitehorsebar.com

Thursday Night Live @ SF Eagle
Rock bands play at the famed leather bar. April 4: Gibby Paul & Rebel Youth, Bobbleheads, and Twin Dimensions. $8. 398 12th St. at Harrison. www.sf-eagle.com


Want your nightlife event listed?
Email events@ebar.com at least two weeks before your event.
Event photos welcome.
Comments on Facebook